This post is not about animal prints. Well, not exactly. It is and it isn't. It's about prints of animals, not the prints on animals. There, glad we cleared that up.
Today, the New England Home Design Blog featured rooms and commentary from  fellow Newton-ite (and fabulous designer) Liz Caan, including this powder room, which inspired the post.
The Scalamandre Zebras wallpaper in the masai red colorway is obviously the star of this room. When you have a wallpaper this fun and decorative, you really don't need to do much else!
I also remembered seeing this work-in-progress photo on future Newton-ite Erin Gates' blog.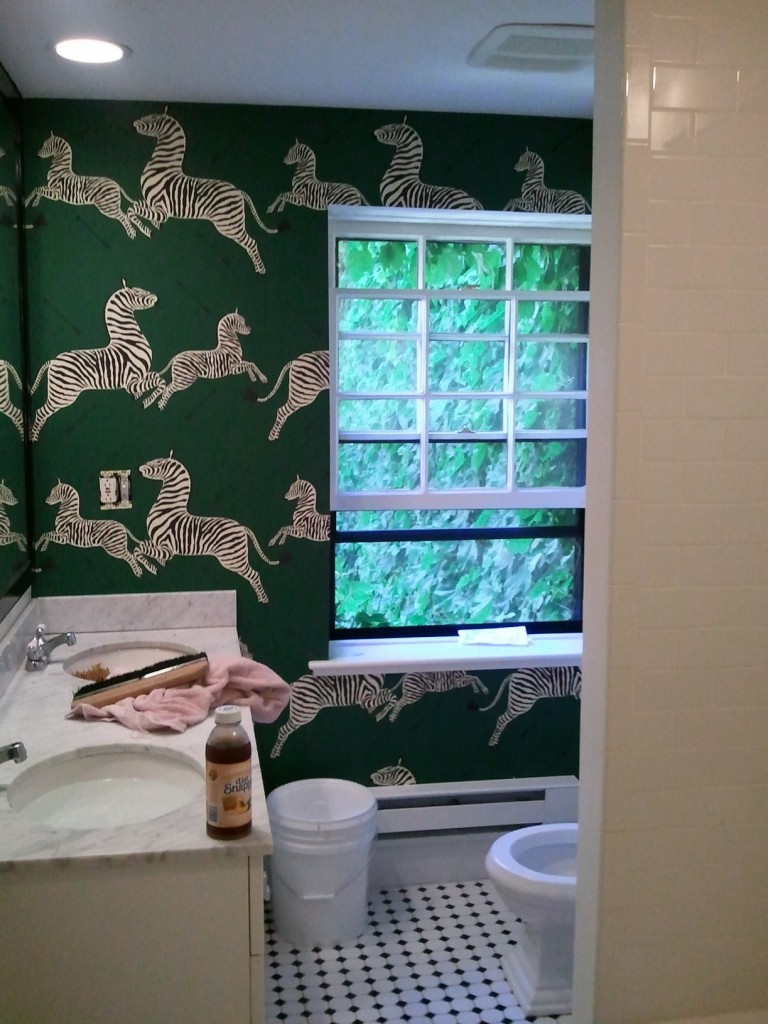 You know I love it in green! Someday I will have, or design a bathroom in emerald green, black and white…
As a dog lover and proponent of dog-friendly design, the 'Best in Show' pattern from Osborrne & Little makes me smile (photo source).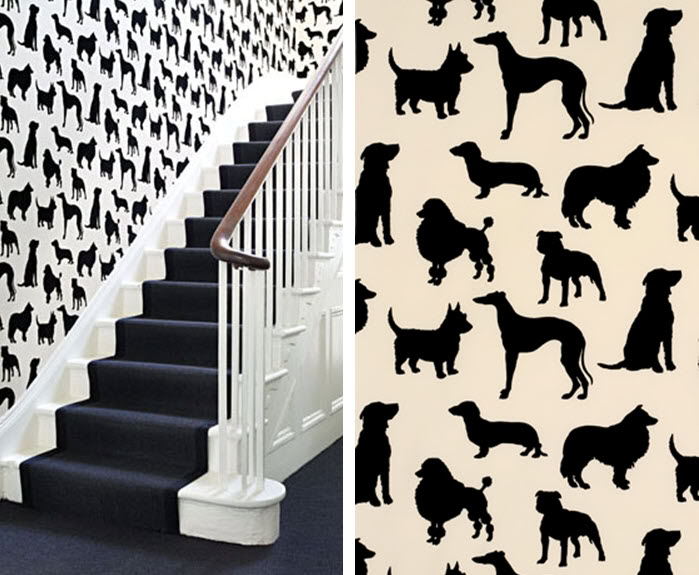 How adorable is Aimee Wilder's Squirrels pattern in shades of brown?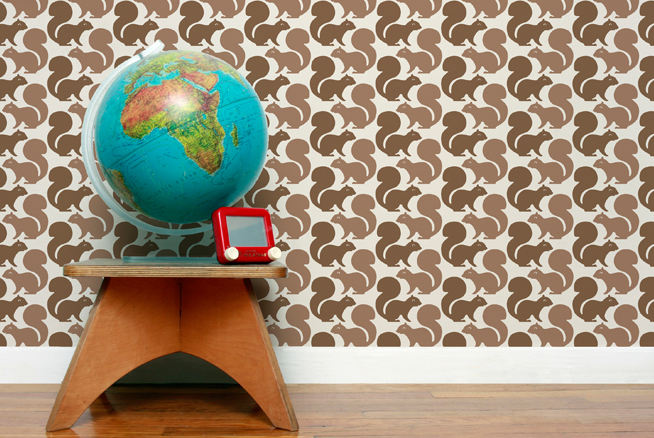 The slightly smaller scale and compact repeat gives this fun and furry wallcovering great rhythm in neutrals.
I happened upon another wonderful Osborne & Little critter print, featuring dancing (and swimming) koi fish, on a friend's blog, The Foo Dog Ate My Homework.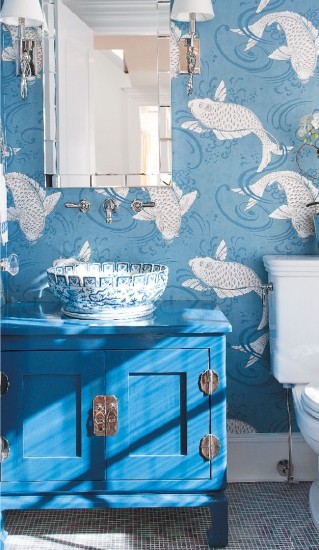 Just like I'll someday design a green/black/white bathroom, I will also do a kids' room using DwellStudio's fabulous juvenile prints, in some way, shape or form. The Gio Aqua Wallpaper adds animal fun to a nursery or playroom in a way that is anything but cheesy or cliche, and could really grow with a child.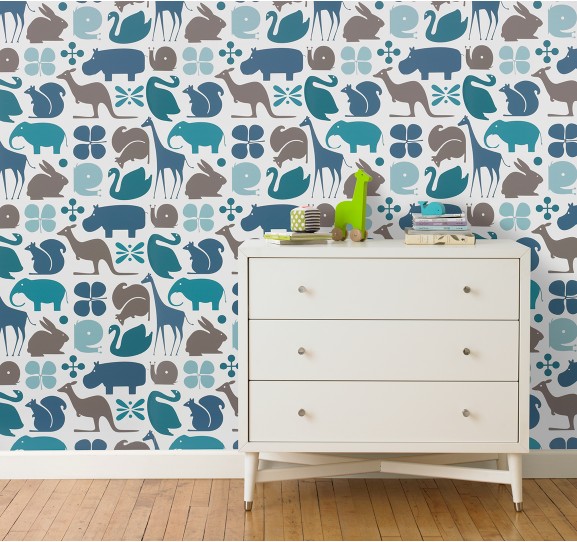 I recently ordered Farrow & Ball's Renaissance BP in blue-violet and black for the teeny-tiny powder room in our new house.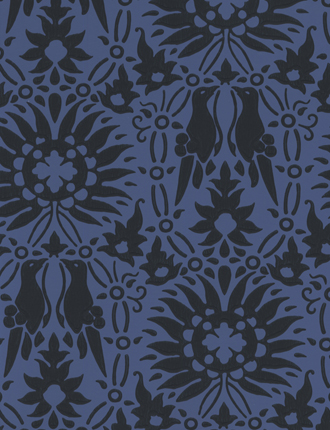 It's a traditional lovebird damask motif, with a modern twist – what Farrow & Ball does so well (and why I love them). I am ever-so-slightly obsessed with their wallpapers. The only other room receiving wallpaper in our new house (for now) is the dining room, and I'm using their Lotus pattern in tone-on-tone green – yummmm…
Hope you've enjoyed the creature comforts of animal print wallpapers! Do you have a favorite?