Who doesn't love a beautiful slab of carrara marble?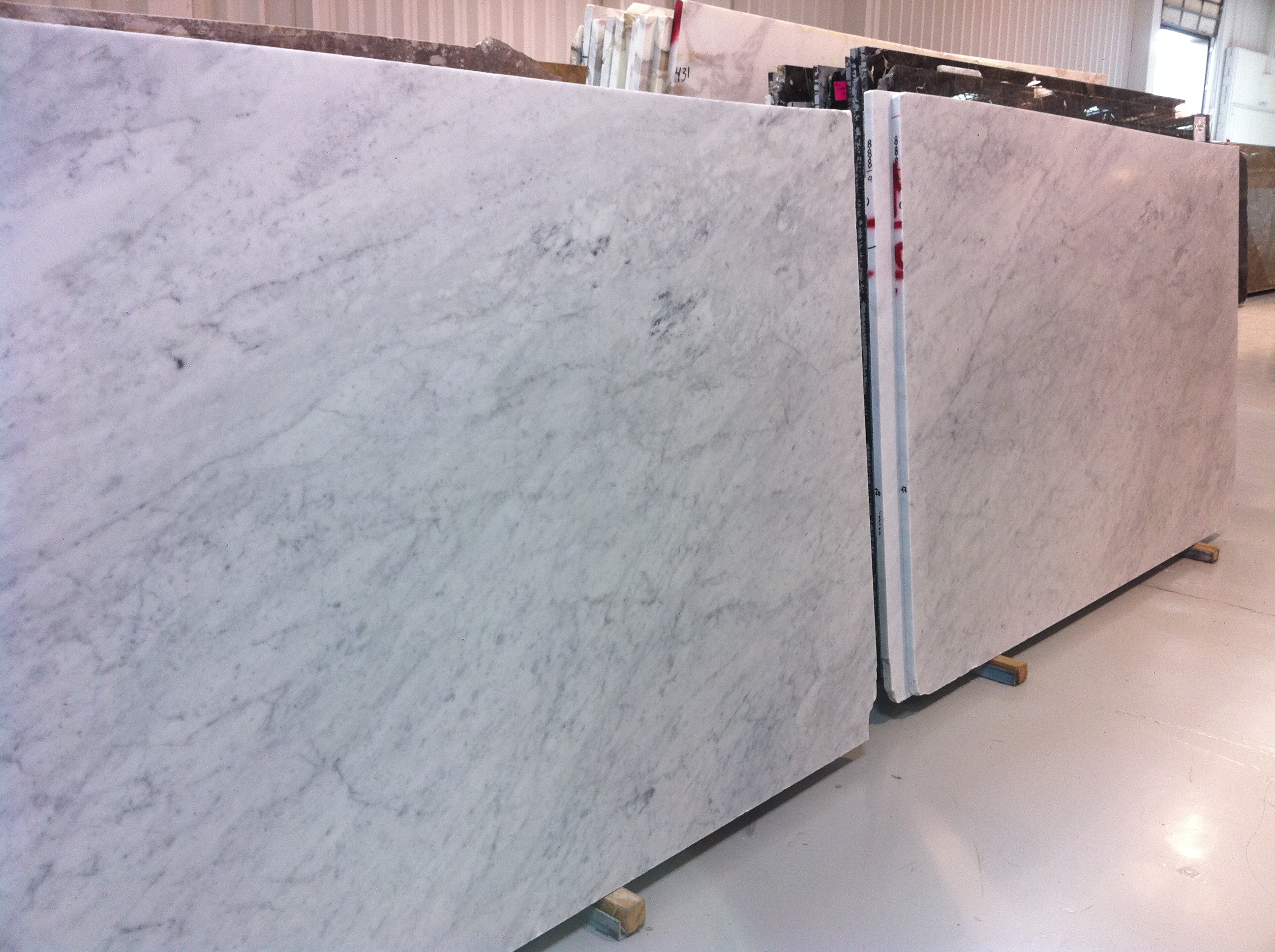 Relative to other natural and engineered stone options, carrara is actually on the less expensive side, so it can be an attractive option for projects in a wide range of budgets. Of course, carrara has its challenges, and isn't for everyone; it can etch and stain easily. But for those of us who love it, we're willing to let nature take its course – it builds patina and character. Stylistically, carrara can work equally well in contemporary, transitional, and traditional settings.
So if you have fallen in love with carrara marble and are determined to use it as a countertop in your kitchen or bath, what should you choose for your cabinetry, hardware, fittings and fixtures? It's actually a bit trickier than you might think.
 1.) Cabinetry
A lot of people look to carrara marble when they're creating an all-white kitchen. This can be absolutely stunning – IF done right. You have to be really careful about the white you pick for your cabinets, especially if you're not painting them, in which case you may have 4-5 white options from which to choose. Carrara is a very cool white with cool gray veining, so you can use that to guide your color choice toward a bright white or cool gray with blue undertone for a harmonious look. You'll want to steer clear of those creamy, warm whites. I see this a lot – including the master bathroom in my own condo (which I did not do, but have not bothered to change). My issue, beyond even the conflicting undertones and color temperatures, is that a warm white makes the cool carrara stone look dingy and less rich.
Here are two examples of cool white cabinetry paired with carrara…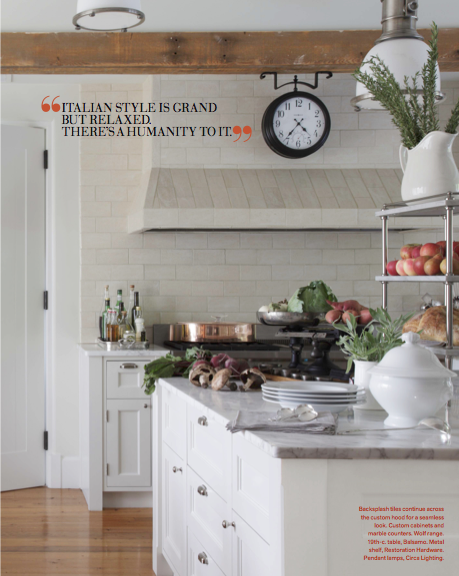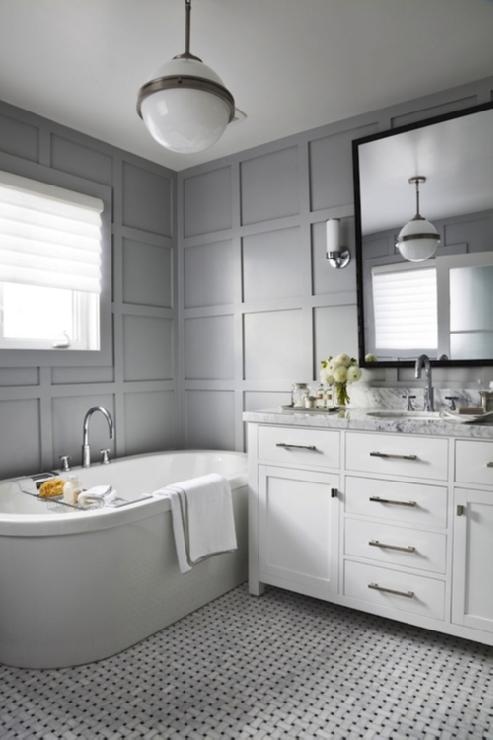 And two spaces where warm white cabinetry conflicts with the cool marble…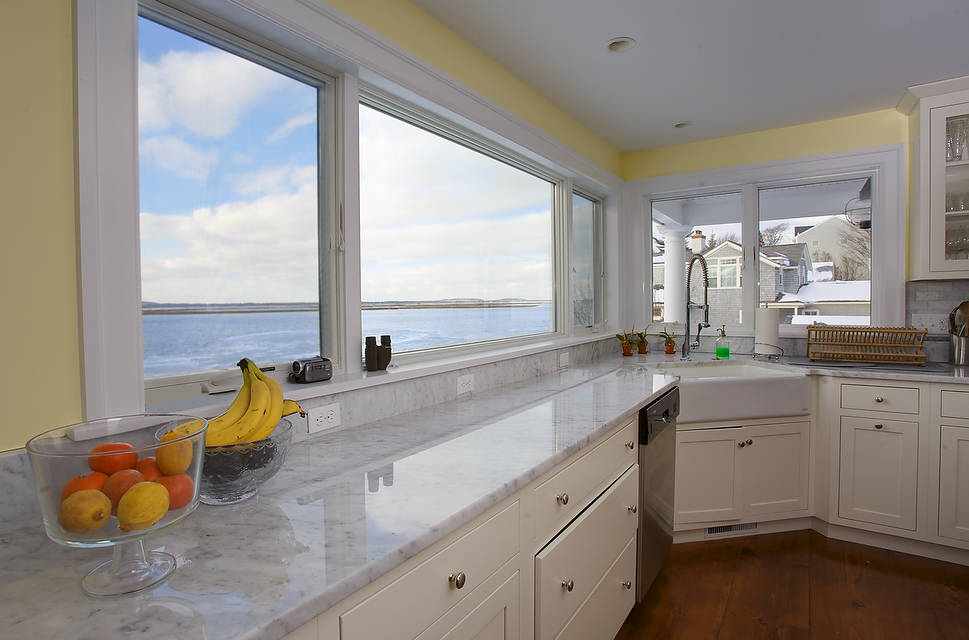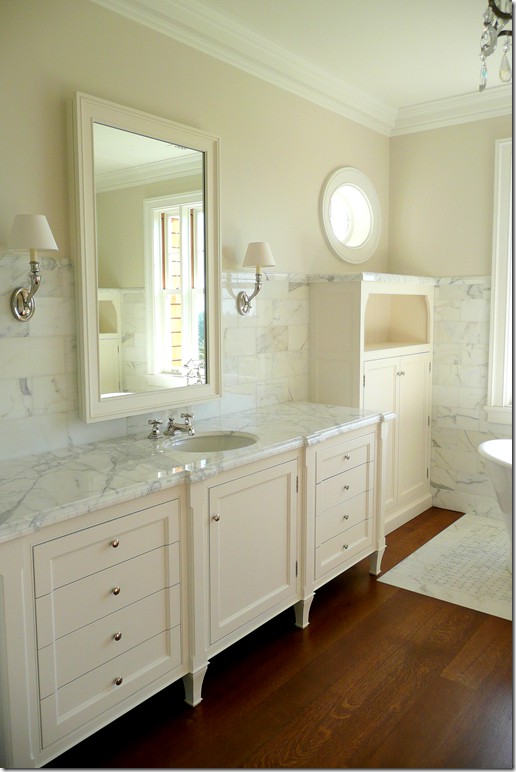 Do you see the difference? The last picture of the large vanity works a bit better than the kitchen because the cabinetry color is repeated in the mirror and wall color.
On the other hand, if you are willing to be more adventurous with the color of your cabinetry – perhaps a contrasting color on the lower cabinets or your island – you'll still be well served to look for cool colors. And I don't just mean blue, green and purple. There is a cool and a warm side to every hue. Stay on the cool side. A darker color allows carrara to pop the most (if that's what you want it to do), and makes it look incredibly rich and dreamy. Two of my favorite color pairings with carrara marble are royal blue and emerald green.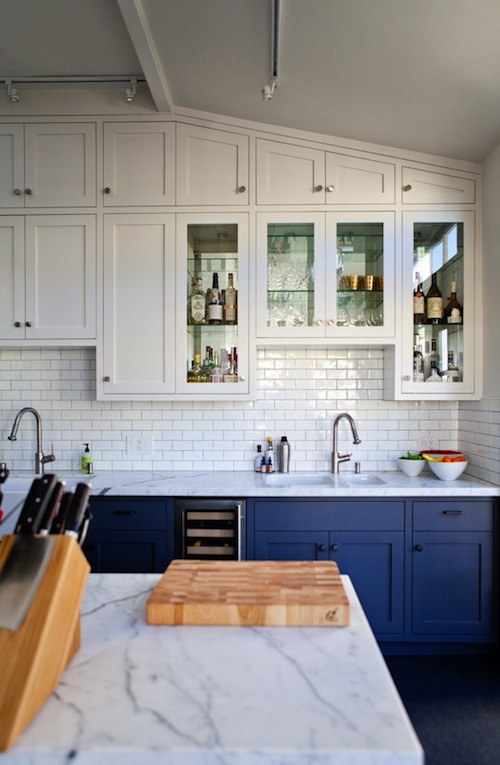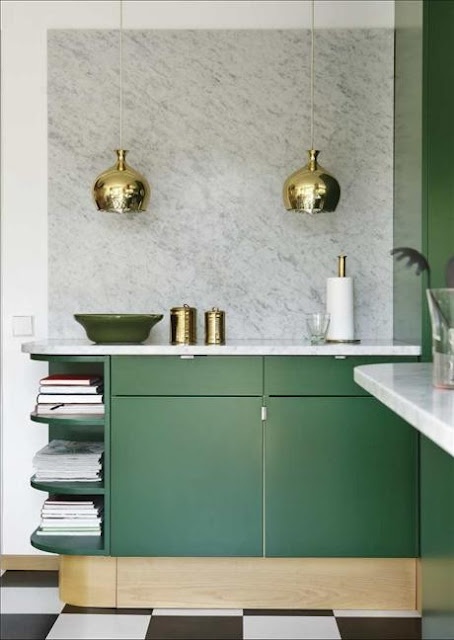 2.) Hardware, Fixture and Fitting Finishes
In my opinion, I think the best metal finishes for carrara marble are chrome (brushed or polished), stainless steel, and brass. Chrome and stainless steel are cool silver finishes that work well with the gray veining in the stone. I have a slight preference for a brushed finish with carrara, but that's just little ol' me.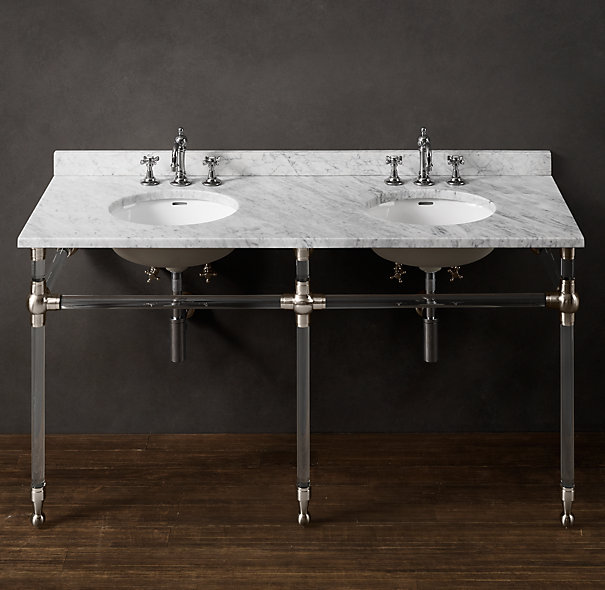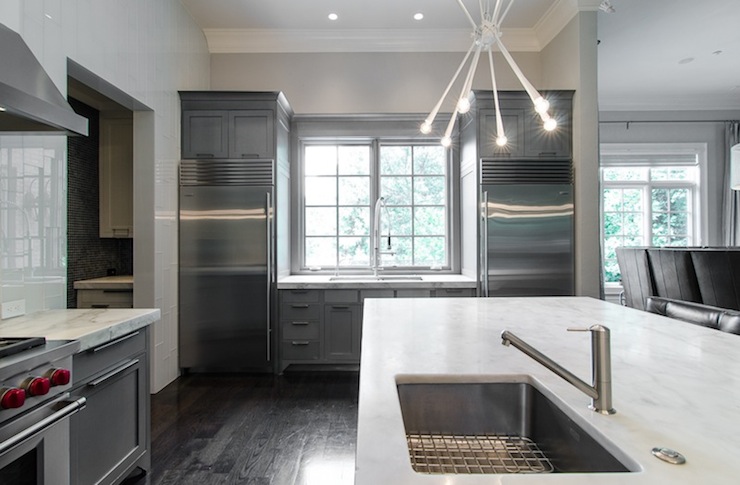 And then there's brass. I know, brass is all warm and golden, but it is timeless, elegant and rich when paired with white marble – especially an antiqued or rubbed/distressed brass – yum! It really helps to balance the coolness of the stone – brass is the yin to carrara's yang.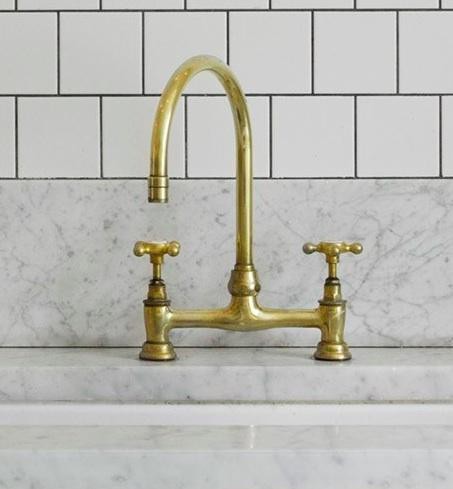 Nickel can be problematic because it has a yellow undertone and is therefore a warm gray, conflicting with the stone's cool gray inclusions.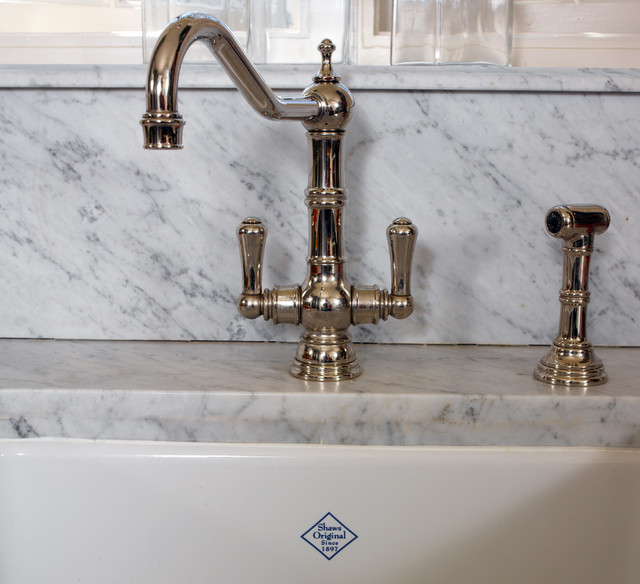 See how it doesn't look quite right – just a little "off" ? Classic clashing of undertones. Oil rubbed bronze – just not a big fan of this combination. Too much contrast with no relationship between the two.
What's your favorite carrara combination? I'm going to have to go with carrara with emerald green and antique brass!