Even as a design professional, I have to say that dining tables are one of the most challenging home furnishings to source. Usually we are looking for a very specific size and style; then there is the type of base, the surface, the material(s), the finishes – not to mention price! So many variables must come together to find the perfect table for a project (unless, of course, you have it custom made…).
One of the most common requests of my clients is for a durable top that is easy to clean – especially for a kitchen table that is used for meals daily with the whole family. Another is a table that extends to seat more people when guests are visiting. Finding both of these requirements in one table? Good luck with that.
Wait for it…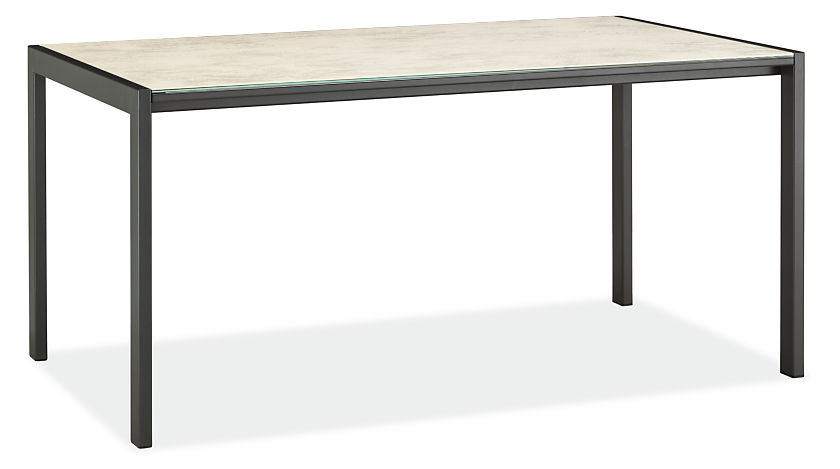 The Opla Extension Table from Room & Board boasts near-universally pleasing Parsons styling with a powder-coated steel base. The ceramic top (tempered glass also available) is resistant to staining and scratches, and comes in either white or gray.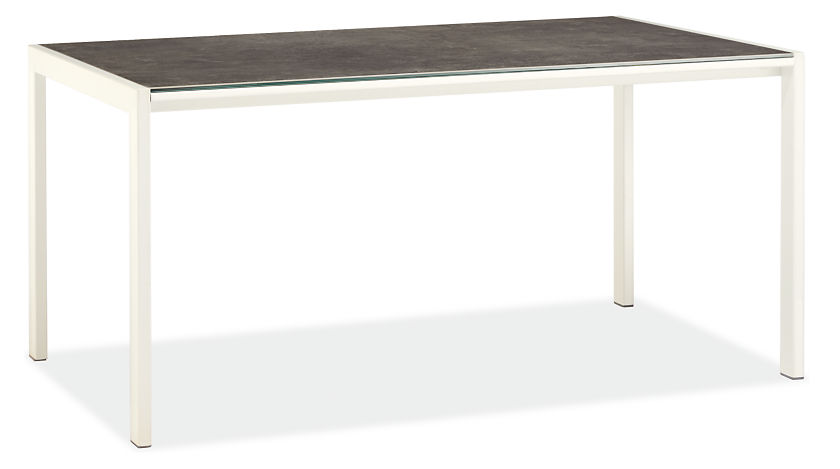 I love the unexpected combination of the white base and dark gray top!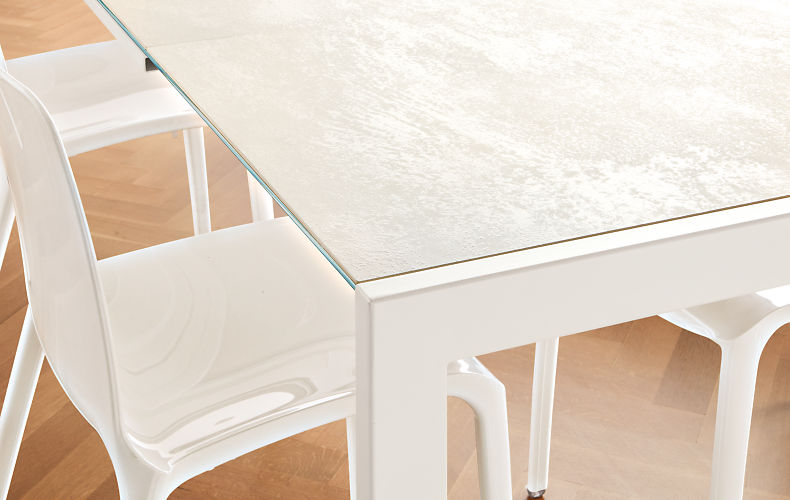 White on white is pretty beautiful, too! Love the contrasting materials…
The extension leaf is self-storing – which means it is nested right under the tabletop, and you simply pull the ends apart in order to expose it and pop it into place.
The Opla obviously looks at home in a modern setting, but could also add a bit of edge to a transitional or even traditional scheme. More good news – the available sizes are perfect for smaller spaces (which can also be harder to find). The 63″-long table extends to 87″ with the leaf, and it also comes as a 52″, and even 44″-long version that would do excellent double-duty as a desk in a city apartment.
That's what I've got for you today. Have a great weekend!