We made it to the end of the first week of 2017! It feels good to be getting back into the swing of things, although I have to say, I am really dreading the 'putting away of Christmas,' which we have decided to do this weekend. As fun as it is decorating for the season, it is equally depressing to pack it all up when it is over. Not the most wonderful time of the year, as far as I'm concerned.
Anyway, I've got KITCHENS on the brain – I'm working on three of them right now (including my own!), with more on deck this spring. I love a great workhorse faucet as much as the next person, but it can be enormously frustrating trying to find one with all the bells and whistles, and great looks to boot.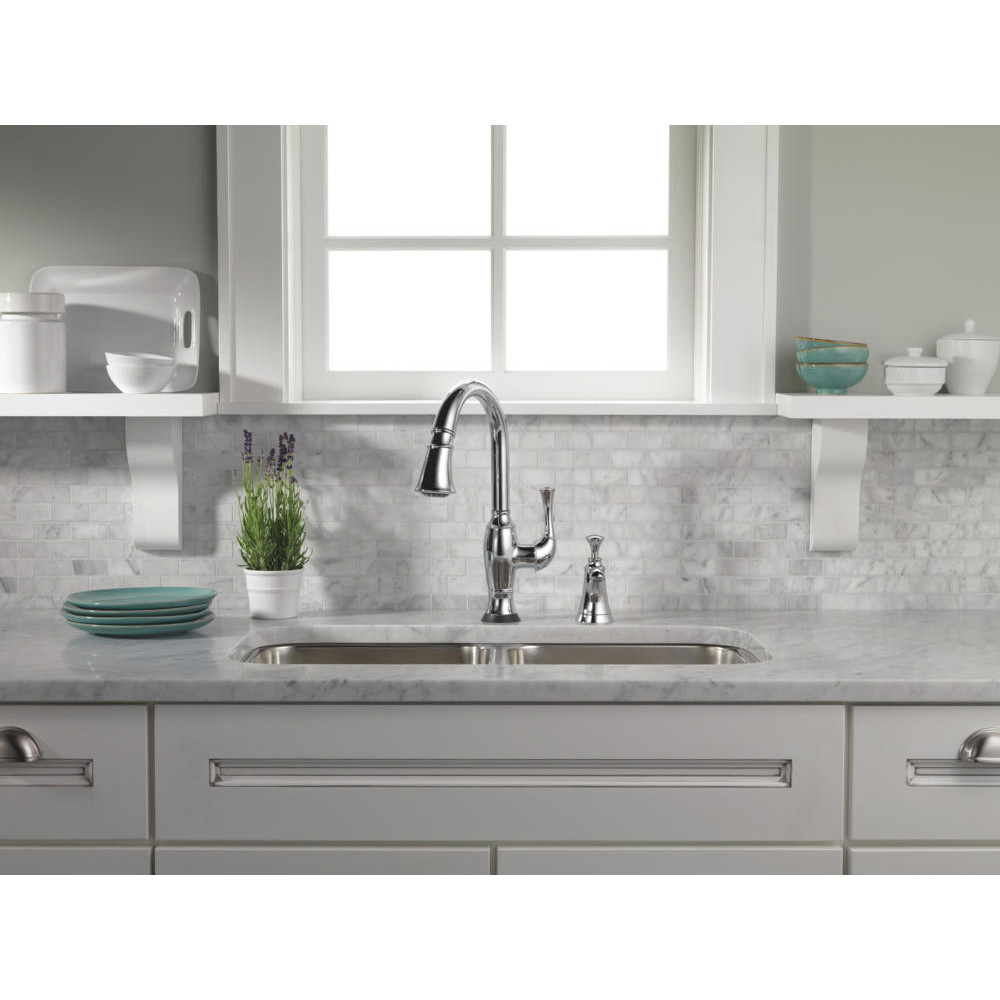 That's why I'm really excited about this week's Friday Family-Friendly Find – the Brizo Talo Brilliance SmartTouch Pull-Down Kitchen Faucet. It has a substantial, sculptural silhouette for which Brizo is so well-known – great transitional styling that would look great in both modern and traditional kitchens (and transitional ones, of course!).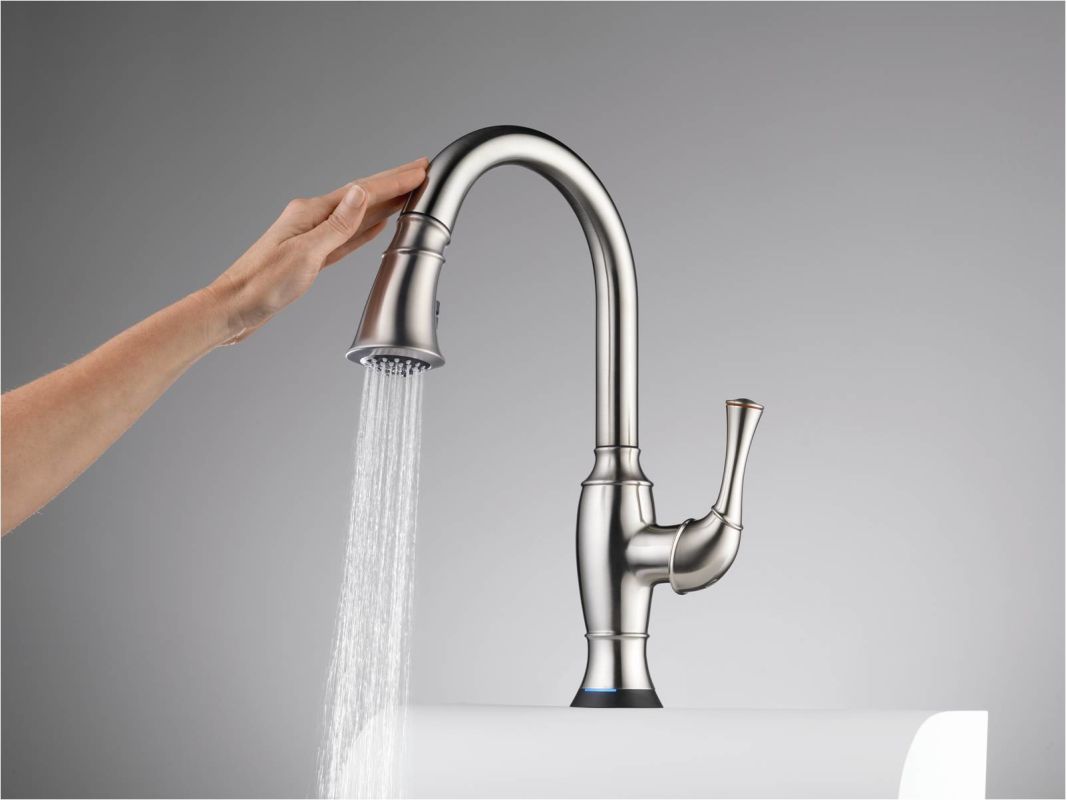 In addition to its magnetically-secured pull-down spray (which I consider to be an essential convenience element for the main kitchen sink), it also can be operated on touch. Perfect for those raw-chicken-hands or cookie dough rolling moments! Just tap the spout with the back of your hand or wrist to operate it. Best of all, I love how all of these great features are seamlessly integrated into the design – the Talo just looks like a gorgeous faucet.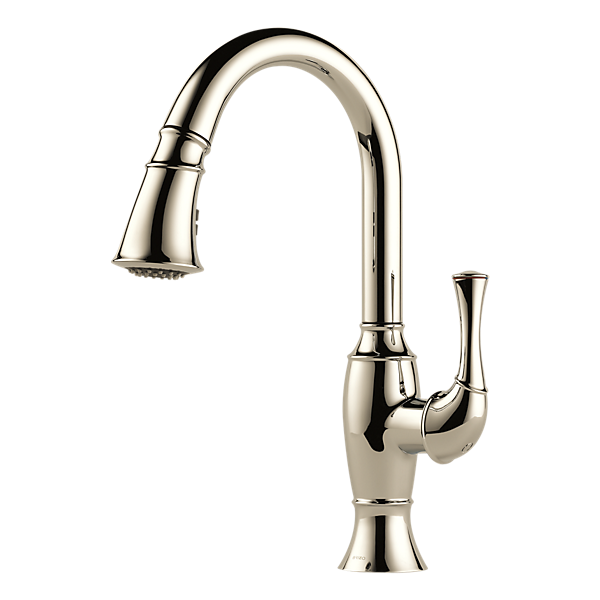 A new faucet that is beautiful and functional is a great way to update your kitchen without committing to a full renovation. Little changes can definitely make a big difference.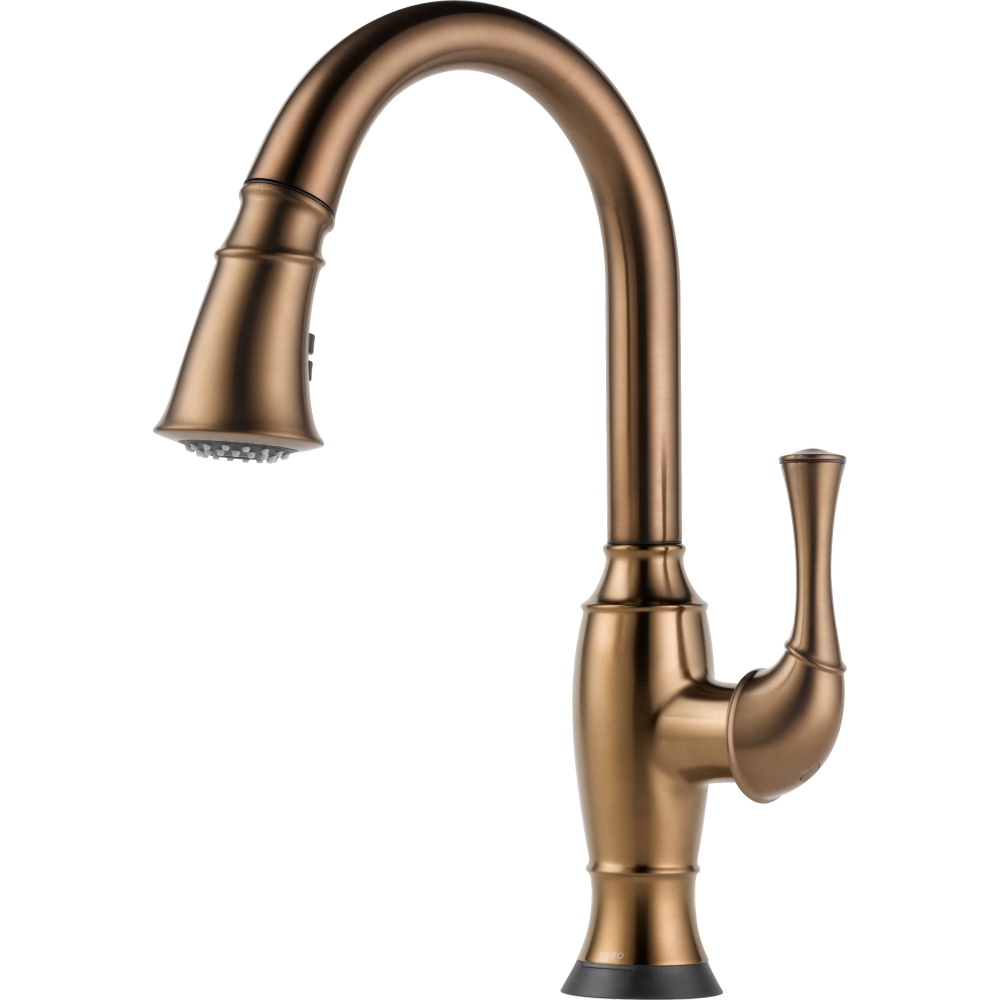 Polished nickel is a go-to, but I also love the Talo in the brushed bronze finish. Picture it on a soapstone countertop with creamy cabinetry!
Next week KBIS (the Kitchen and Bath Industry Show) is being held in Orlando, and while I'm not attending, I can't wait to follow my friends' dispatches on social media to see all the trends to watch in the coming year!