I'm sorry for skipping out on my Tuesday blog post this week. My posting schedule has not changed; I just had a momentary case of creative and writer's block. All better now! Days of sourcing fabrics for client projects (like today) tend to get the juices flowing again :). Onward…
I am a big fan of cribs with storage built-in. I bought one for my son's nursery a few years back, and I've used it to stash away all of his extra bedding. A no-brainer! What I haven't liked about the crib, if I'm being picky, is the fact that the drawer takes the crib all the way to the floor, leaving no open "toe kick". So I have to stand a little further away, and bend over a little more awkwardly when putting him down and picking him up. Thankfully, he can really come in and out standing now, but I do think my (bad) back suffered for that bonus drawer over the past couple of years.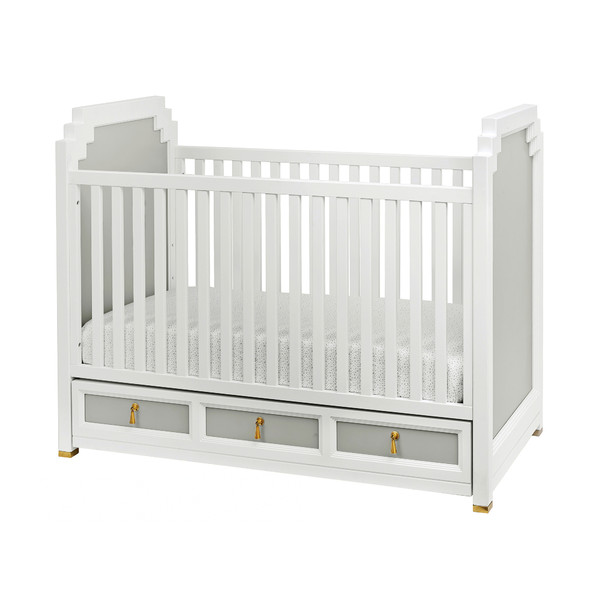 That's just one thing I love about the Vanderbilt Convertible Crib from DwellStudio. It's not a huge clearance, but even just a little room for your toes underneath the drawer (with the fabulous brass drop pulls!) lets you stand closer to the crib, and will help alleviate the stress on mom or dad's back.
Can we also talk about the styling of this great-looking crib? The Vanderbilt's two-tone gray and white paint finish is on-trend yet classic, and the brass feet and hardware add grown-up appeal.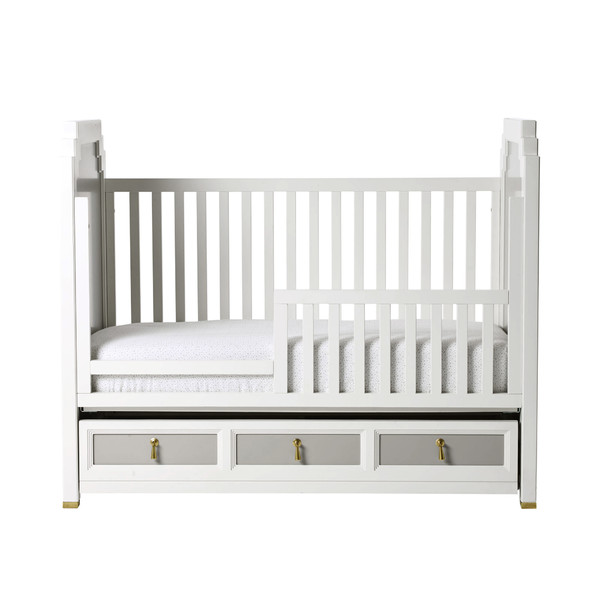 And of course, it converts into a toddler bed to extend its lifespan in junior's room. I also love that it is truly gender-neutral, without looking noncommittal, for parents who opt to be surprised at the hospital!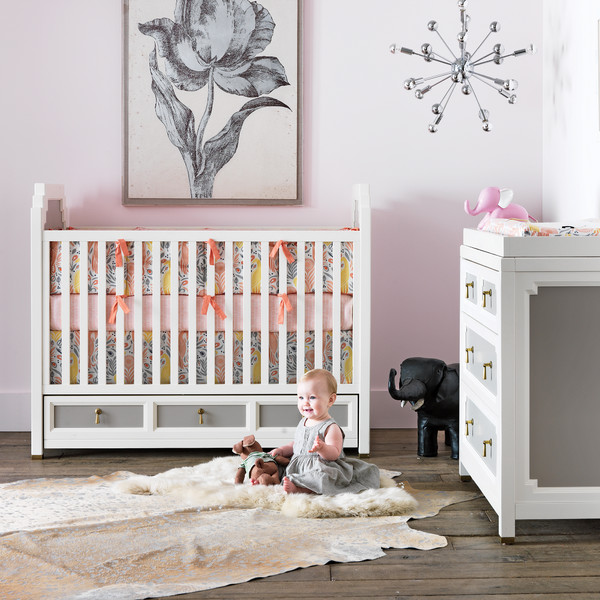 It is so adorable in this precious girl's room (note: just skip the bumpers!).
What do you think of the Vanderbilt?
Bon weekend!