Let me take you down, cause we're going to…Strawberry Fields.
Happy Nursery Theme Thursday! Yes, it was high time I floated another Beatles-inspired nursery (see also Quinlan's Yellow Submarine Nursery). Though in this room you'll find not even a trace of the Fab Four. This is a visual interpretation of what "Strawberry Fields Forever" might look like – in a mod baby girl's room, of course!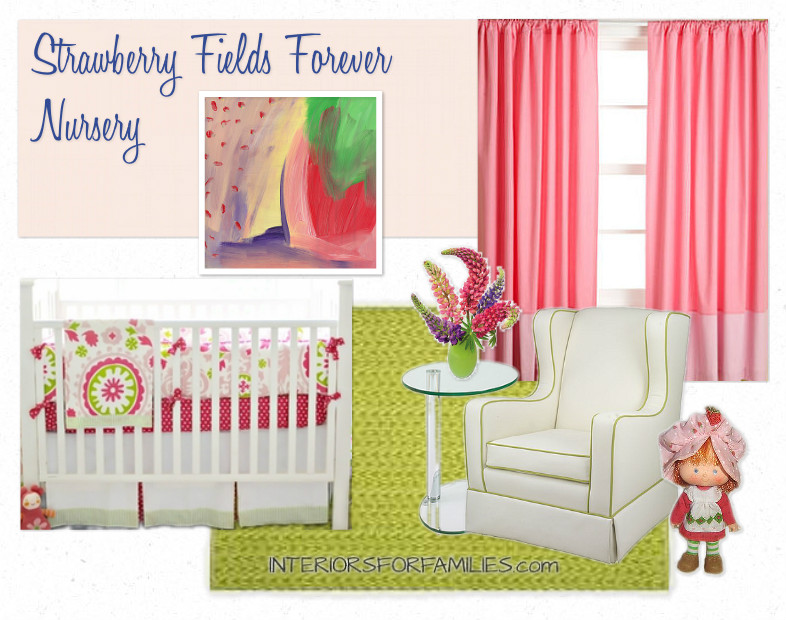 I don't normally include photos of cribs with bumpers, for reasons of infant safety, but I loved this pink and green suzani bedding (from New Arrivals, Inc.) and it looks great even without the bumper – get the quilt and drape it over your glider, or hang it on the wall. If you want more information on sources, check out the Strawberry Fields Forever Nursery on Olioboard. If you don't, that's cool too – nothing to get hung about.