What a difference a week makes! Welcome to Week 2. Last Thursday, I didn't have a whole lot to report, aside from a whole lot of "before" photos of my vestibule. When I linked up over at Calling it Home, I was actually a little embarrassed. So many people had fully fleshed out mood boards, floor plans, even elevation drawings! I think I may have even seen a 3D rendering in there. Needless to say, a fire was lit under me, and I'm happy to report that a lot of progress has been made during the last seven days! Oh, and I now have a little "teaser" inspiration board…my room is very little, so I can't divulge everything all at once!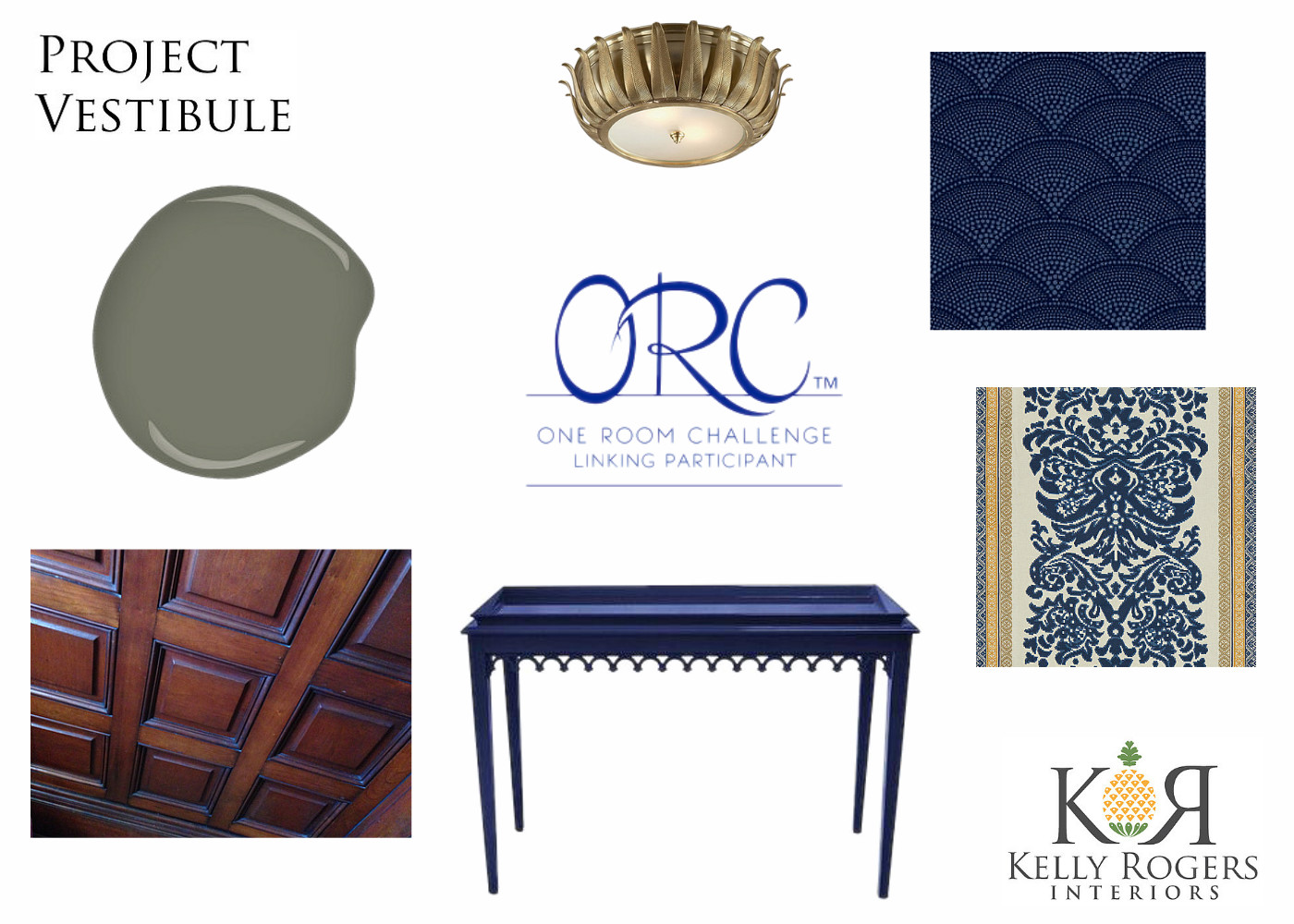 My top priorities for the vestibule transformation are:
1.) Providing visitors with a place to sit and take off shoes
2.) Accentuating the original wood millwork
3.) Giving shoes a place to land
4.) Adding a little pizzazz to a nondescript space – a "welcoming WOW"
This week's update is all about #1. My upholsterer is building a custom bench to snugly fit my 47 1/2″ wide room, yet not encroach too much toward the door. I paid a visit earlier this week to work through the details on fabric placement.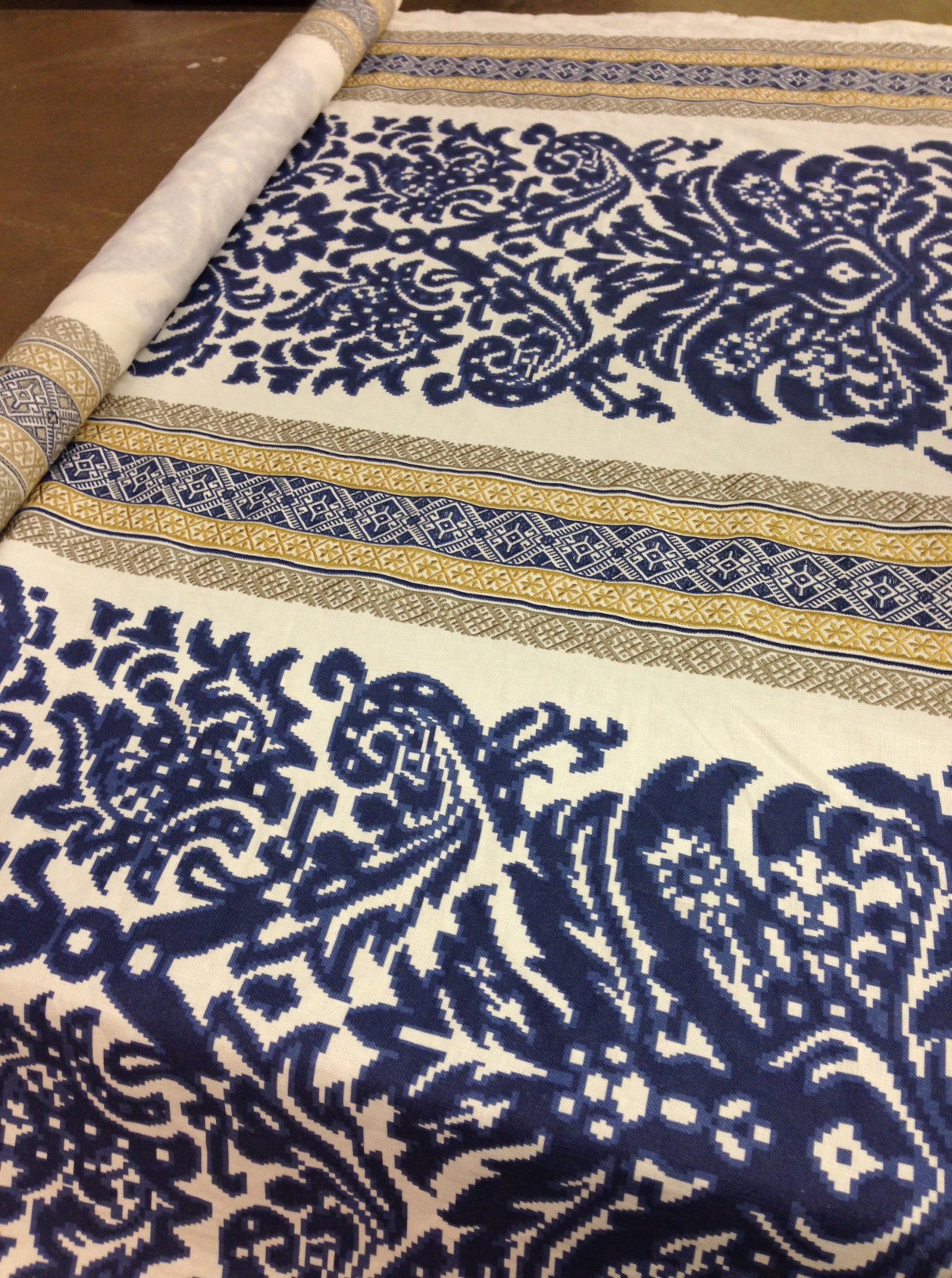 I found this gorgeous damask/stripe, print/embroidery hybrid at Lee Jofa. I love how it is traditional in essence, yet the main pattern is pixelated, giving it a little bit of a modern edge. And I will be stain treating the living daylights out of it. The fabric is part of their new collection from Suzanne Kasler, who is pretty much my design idol. This room is IT, by the way…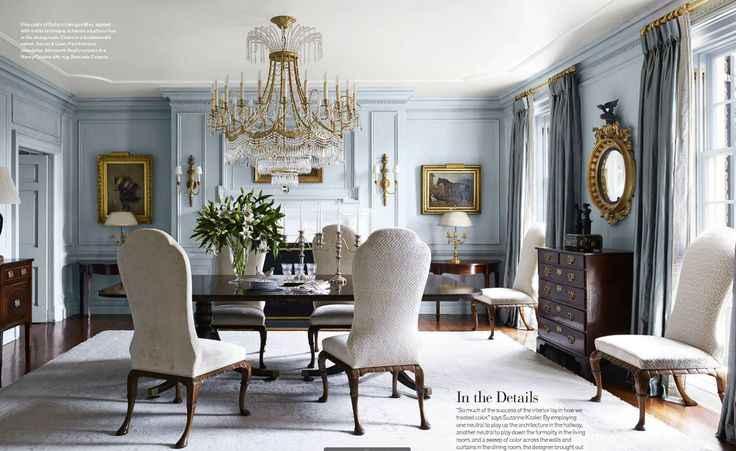 Suzanne Kasler – Veranda Magazine
Lots of other work is underway, too – painting, priming, electrical, and, of course, trying to find just the right decorative and functional pieces to breathe life into my boring little vestibule. And a few surprises, too! I'm working hard to make that first impression a good one, rather than "ho-hum."
Check out my other One Room Challenge / Project Vestibule posts, if you want to get up to speed on how the whole process is unfolding. And as always, don't forget to take a peek at the wonderful transformations underway at the homes of my fellow challengers. Thanks so much for stopping by!