These days, my Pinterest feed has been chock full of wonderful children's bedrooms, many of them thoughtfully designed for siblings to share. I just love the look of two twin beds (in guest bedrooms, too, not just for little ones!), and what kid wouldn't love to sleep, or sleep over in a custom-designed bunk bed. Round it out with a cheerful, saturated color palette and maybe I'd just like to move in (dibs on top bunk!)…
Here are some of my favorite inspirational kids bedrooms "for two," which I've pinned or repinned to my board "Cuteness for Kids." And you'll see we haven't forgotten about older kids, either…
You simply cannot go wrong with a clean, tailored look built on solid fabrics, two gorgeous jewel tones, and a few simple embellishments. The green grasscloth on the walls adds warmth and keeps it from looking too monotonous.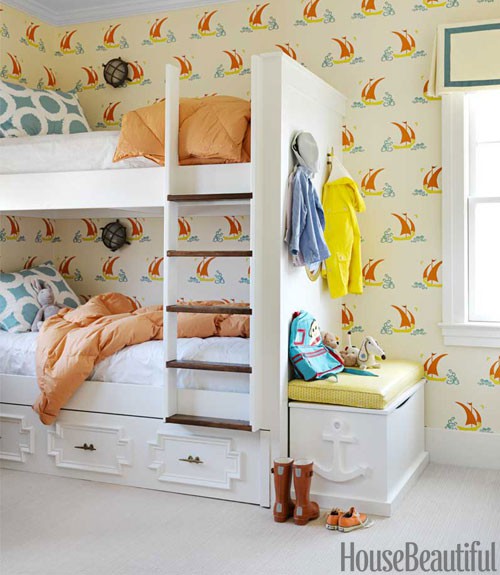 The sailboat wallpaper is reinforced by the anchor applique on the built-in (or appearing to be built-in) bench alongside this adorable custom Hollywood regency-esque bunk bed.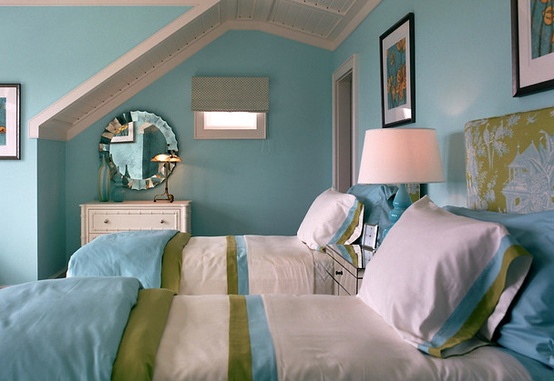 Another simple, yet stunning kids room in blue and green solids, though this one features rectangular headboards upholstered in a Chinoiserie toile that was likely the inspiration for the room's color palette.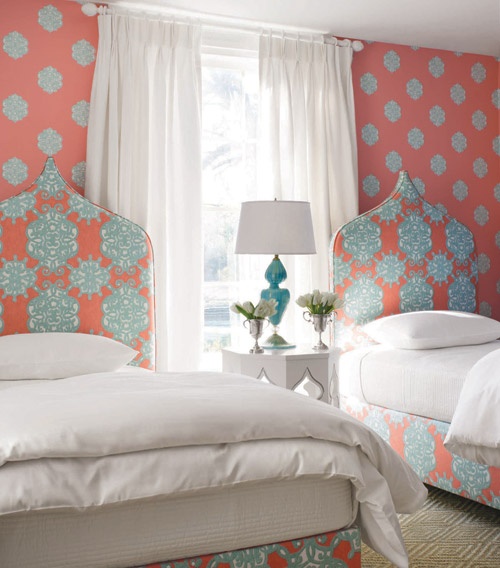 I love this matchy-matchy look. OK, it's actually from the Thibaut website, and of course features coordinating wallpaper and textiles from their Shangri-La collection.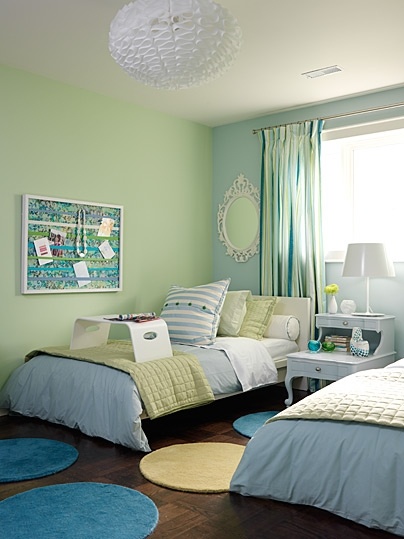 I have a major design crush at the moment on Canadian designer and TV personality Sarah Richardson. I think I've loved every single thing I've seen that she's designed. This casual and colorful tween room is, of course, no exception.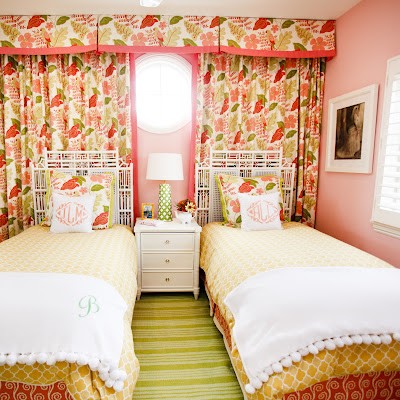 Andrika King is a designer on the west coast who creates the most clever and charming spaces for little ones. This Palm Beach-inspired design with two twin beds centered on a porthole-like window is quite a place for two lucky girls to call "our room." Andrika's blog Nursery Notations is a must-read for any expectant parent, too!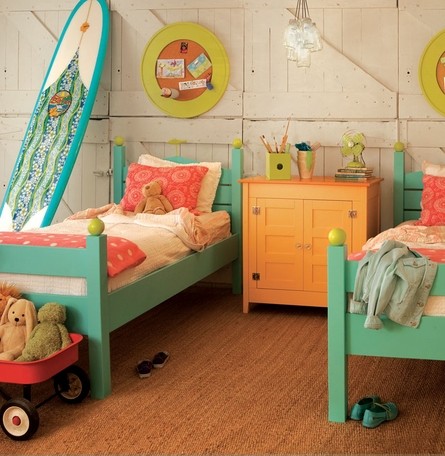 Surf's definitely up in this candy-coated tribute to the beach. It's a bit catalogue-y (and may in fact be from a catalog; source was not apparent on Pinterest), but I love the vibe, and the focal surf board. When you have a cool large-scale item like that, you don't need much else in the way of accessories.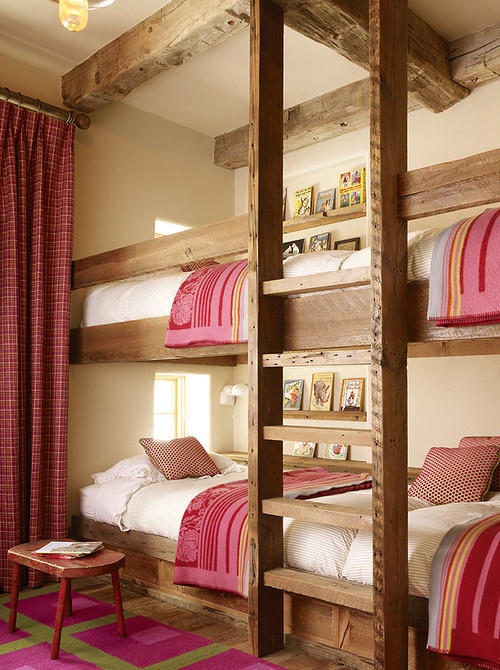 These rustic built-in bunks evoke quiet nights by the fire in a cozy New England cabin. The bright, yet restrained palette adds punch and gives the room a more youthful feeling.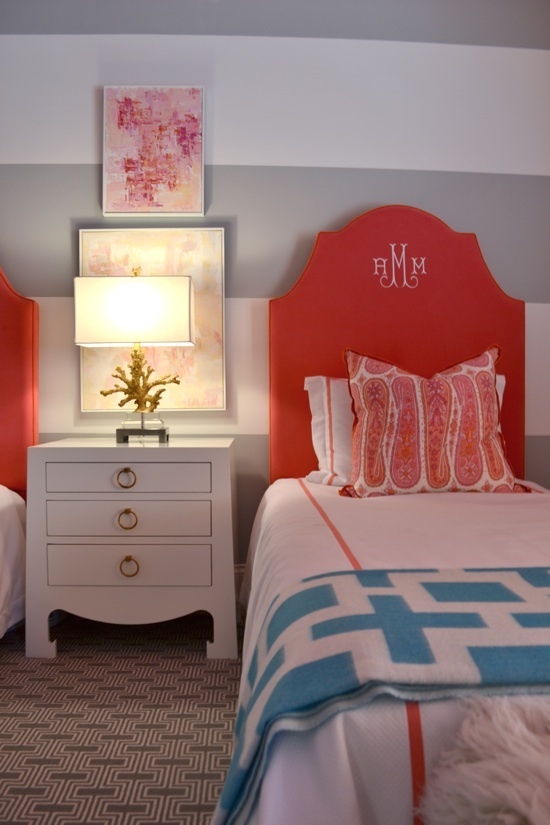 This coral and turquoise beauty is bold, graphic, and features geometric patterns in varying scale. The wide horizontal stripes and very tall headboards make what I'm guessing is a small room feel more grand.
I'm kind of partial to the very first image of the grass green and royal blue room – what are your favorites?