Do you have a highly trafficked mudroom or entryway that needs a rug but you're worried about getting it dirty? Perhaps you are lucky enough to own a home with a covered porch that needs that extra something on the floor. Or maybe you want to add some punchy color to your kitchen, but never considered a rug for fear of all of the yucky stuff it would surely collect.
For these notoriously dirty spaces, you might consider an indoor/outdoor type of rug. These are generally made of acrylic, polypropylene, even recycled plastic materials that are easy to clean. Many of them are essentially hose-down-able, and a breeze to vacuum (in the case of crumbs, gravel, and whatever else may get tracked in to your home).
If you haven't shopped for rugs in a while, you may not know that indoor/outdoor rugs have come a long way, and no longer look (or feel) like this: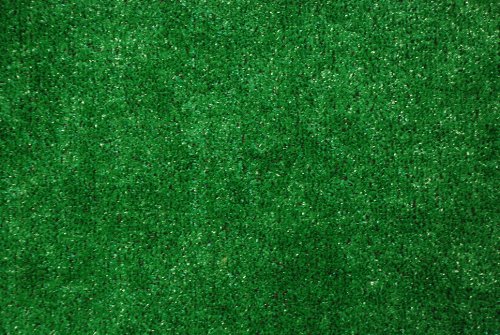 They look like this:
I am an especially big fan of the hooked indoor-outdoor rugs, as they are soft and cozy, and could easily be used as a more durable option in a busy family living space. Just one note – if you own a small dog or cat, their little claws can get caught in the loops and create snags and pulls.
P.S. If you need a truly hard core rug that will take a severe beating from muddy or snowy boots, dirty dogs and the like, I can tell you from experience that L.L. Bean's Waterhog Mats will get the job done, and prevent damage to your floors. Are they stylish? Nah – just get a color that blends in best with your floor, and pass on the leaf pattern, too – these are purely functional pieces!