So I finally got around to creating a favicon (NOT a logo – I am not ready to commit to that just yet!) for this blog. A favicon, called a blavatar on WordPress, is that tiny little icon that appears in your browser window to the left of the url. It is sort of like the world's smallest logo.
The favicon for Interiors for Families is a pineapple. Why a pineapple, you ask? I've been somewhat intrigued by the symbolic value of the pineapple for quite some time (not to mention, they are quite delicious). It stands for hospitality. This is why you see so many pineapple finials on banisters, curtain rods, and the like, and the fruit used as a motif on fabrics, linens, etc. The symbolism is said to have originated in colonial America, when hostesses served grand banquet platters adorned with the tropical fruit as a crowning element, a sign both of prosperity of her family, and generosity toward her guests.
Incorporating pineapples into your living space is a lovely way to welcome people into your home. I've collected some worthy pineapple products for you here, as a way of saying "Welcome" and showing my hospitality to you. Thanks for stopping by!
Studio Printworks Pineapple Wallpaper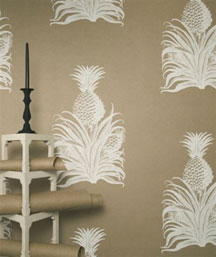 Pineapple Finial – Restoration Hardware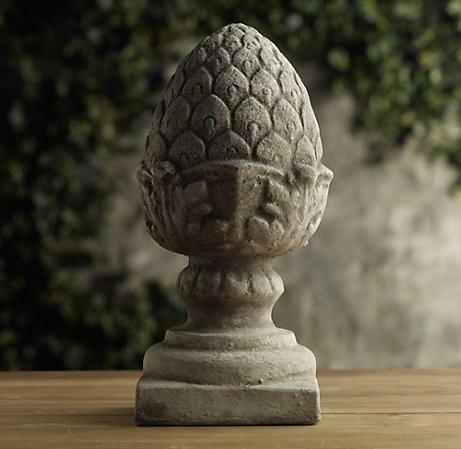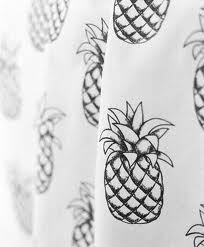 Pineapple Plates from New York Botanical Garden Shop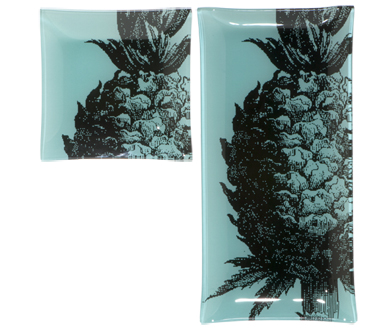 Hinkley Plantation Pineapple Sconce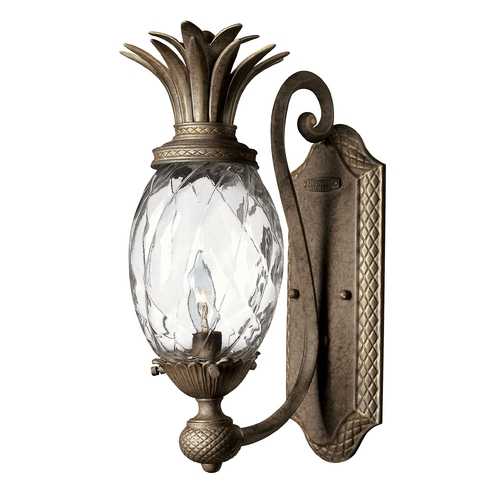 Tommy Bahama Pineapple Girl Bedding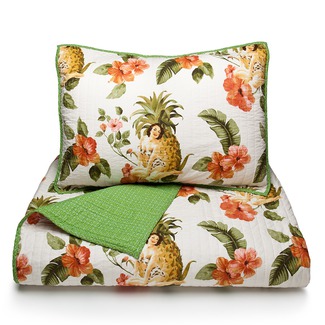 Pineapple Pillow (FrenchSeams on Etsy)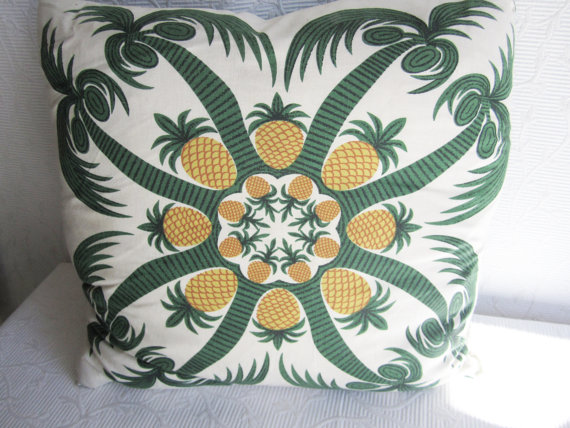 Pineapple Floral Print – Swan Papel