While at The Martin Group at the Boston Design Center last week, I discovered a wallpaper manufacturer I wasn't familiar with – Flat Vernacular. They are a Brooklyn, NY-based company specializing in hand-drawn and custom papers – really, they're artists. And this is truly art for your walls. Many of their clever and enchanting patterns have two distinct "looks" – what you see up close, and the 'gestalt' view from afar. Seeing these reminded me how much I love this type of pattern – that which almost has multiple personalities (in a good way!)…especially on the walls.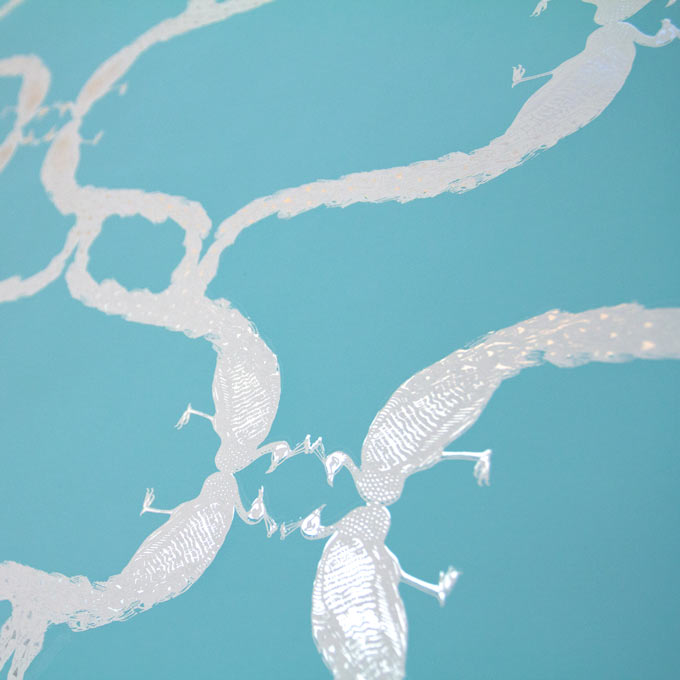 Up close and personal – we have some adorable silver peacocks on a peacock blue (ha) ground. I love the delicate shapes that are created by the meeting of the four heads – either a single hard candy in a wrapper or two hards and a circle, depending on how you look at it.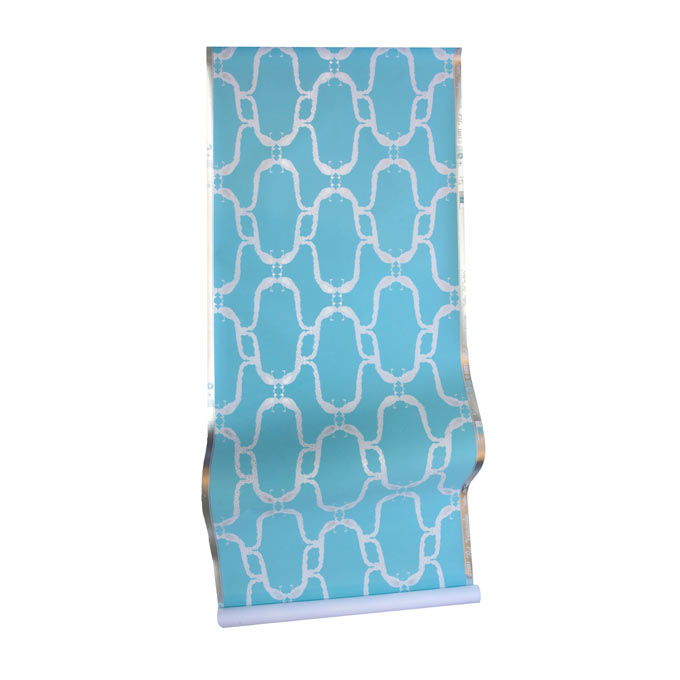 At a distance, the pattern takes on a whole new life – it's a sophisticated, two-toned, offset geometric pattern.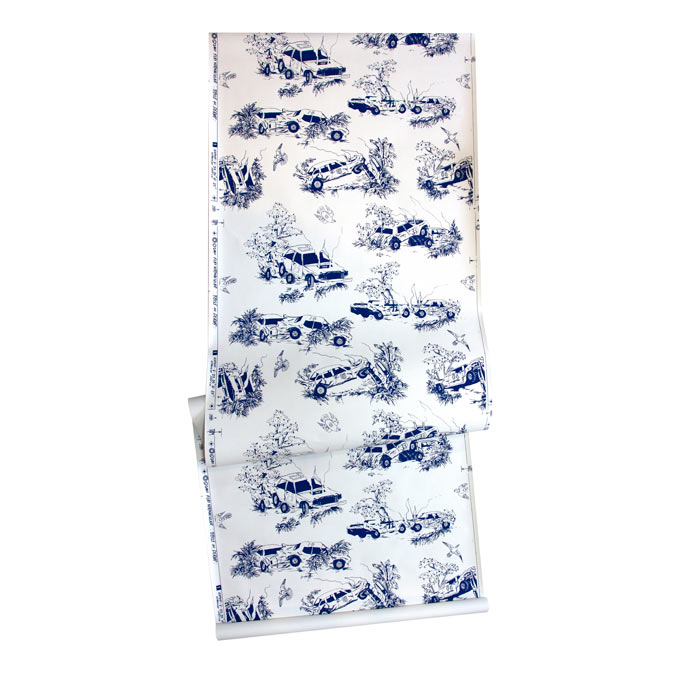 What's this, a lovely toile pattern…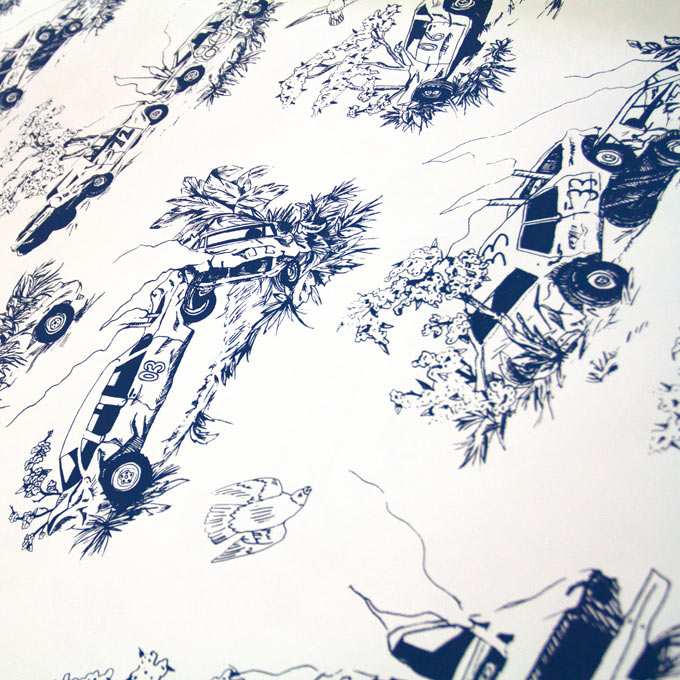 …with cars?? Love it! This is one toile that would be totally at home in a boy's room. I don't think my son would ever leave his room if I put this on his walls!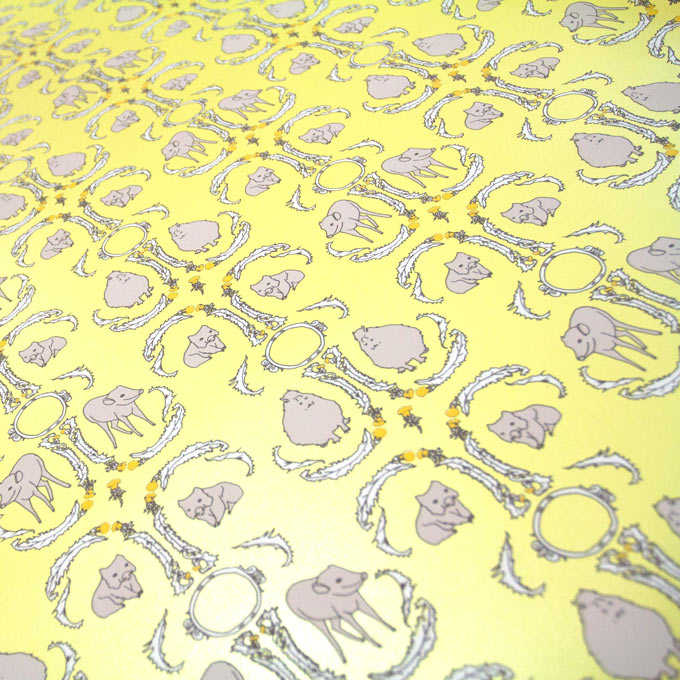 Here are some cute little critters – "Dandelion Creatures," as this pattern is named.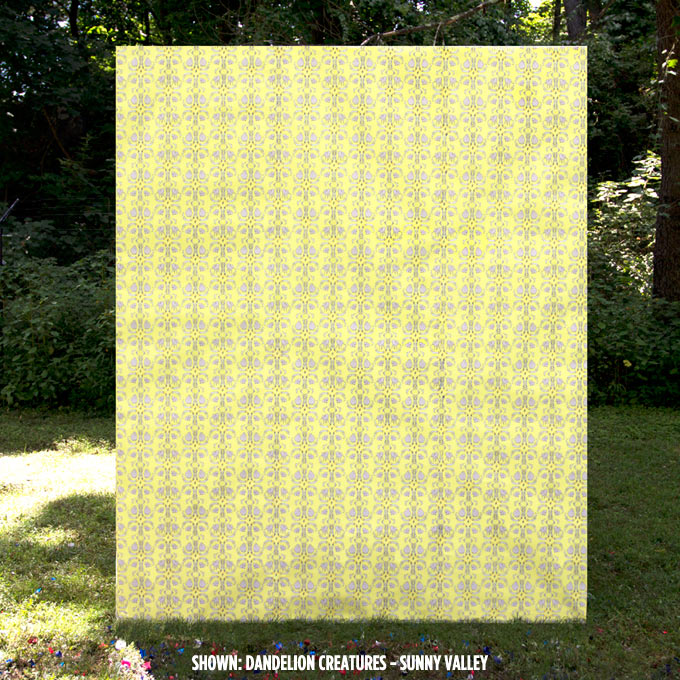 I love the softly rhythmic, yet delicate nature of this pattern, in this colorway, at a distance.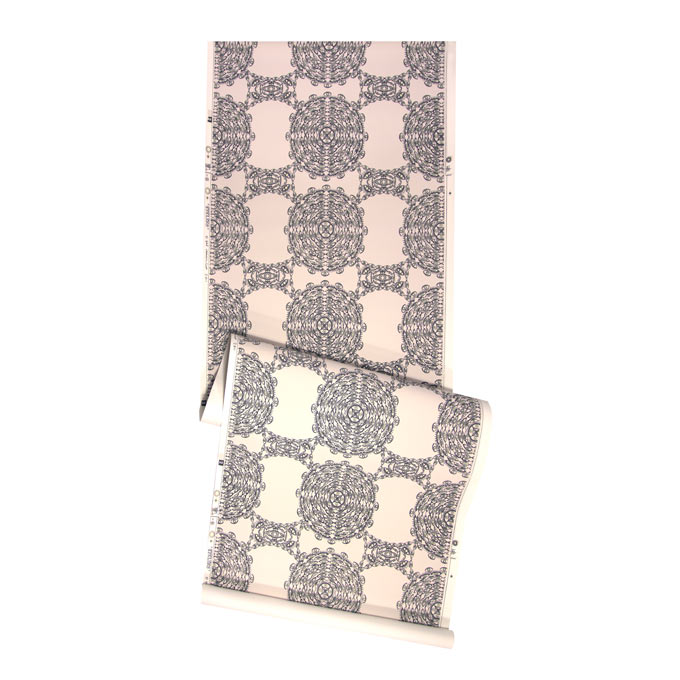 Flat Vernacular's "Eyelets" is a sort of lacy, medium-scaled medallion pattern with some figure-ground play that is common in their work.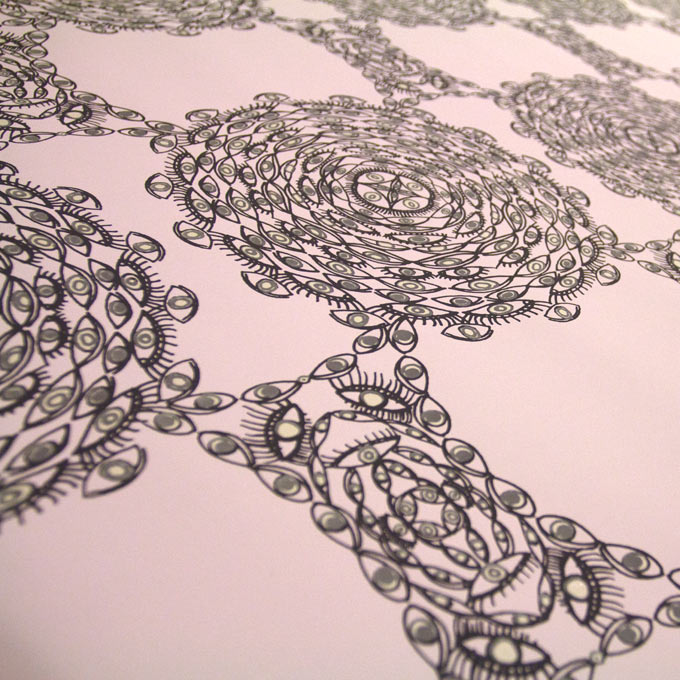 Whoa, the 'eyelet' pattern is comprised of actual drawn eyes! If you think that is about as cool as it gets, you're wrong…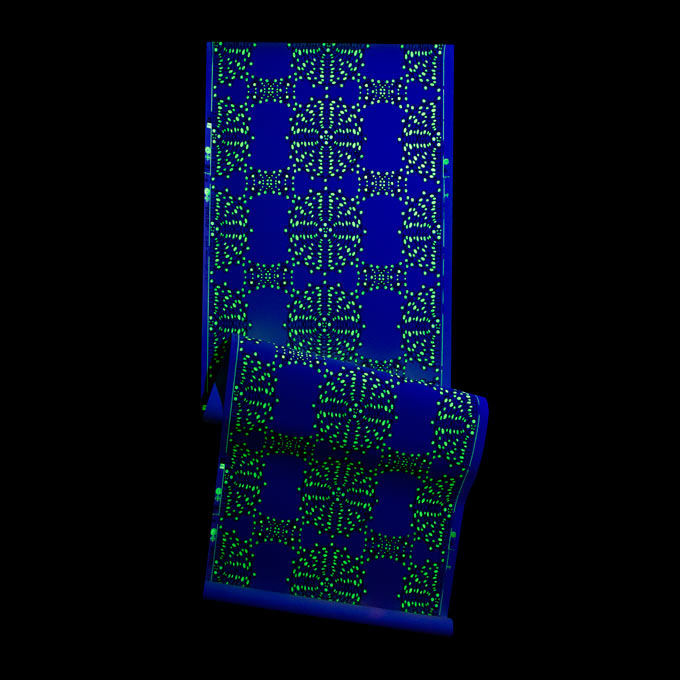 The eyes GLOW IN THE DARK! Probably not good for a bedroom (I don't think I could sleep with a million glow in the dark eyes staring me down from all angles), but this is F-U-N. I hope Rockwell's decorator is familiar with this one :).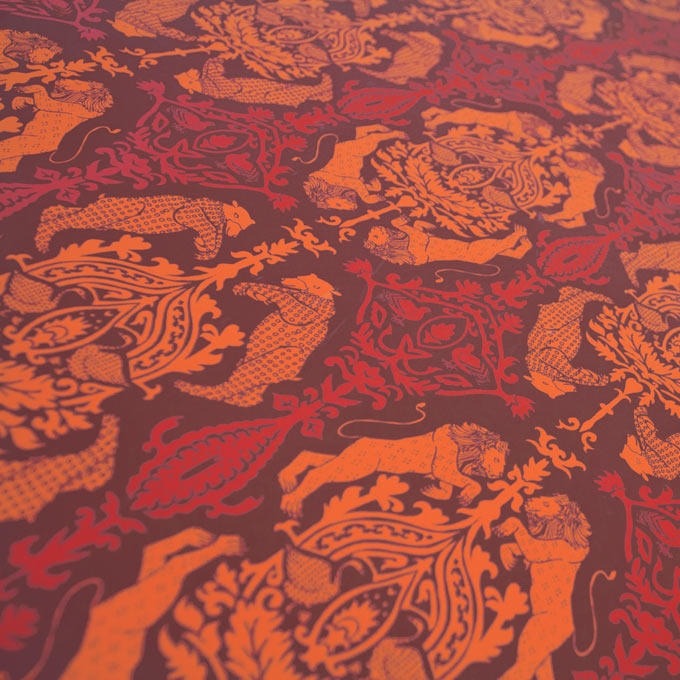 "Beastly Creatures" is a sophisticated damask pattern in on-trend colorways (I love this autumnal orange-red-brown combination), with little hidden gems of lions, swans, and bears – oh my.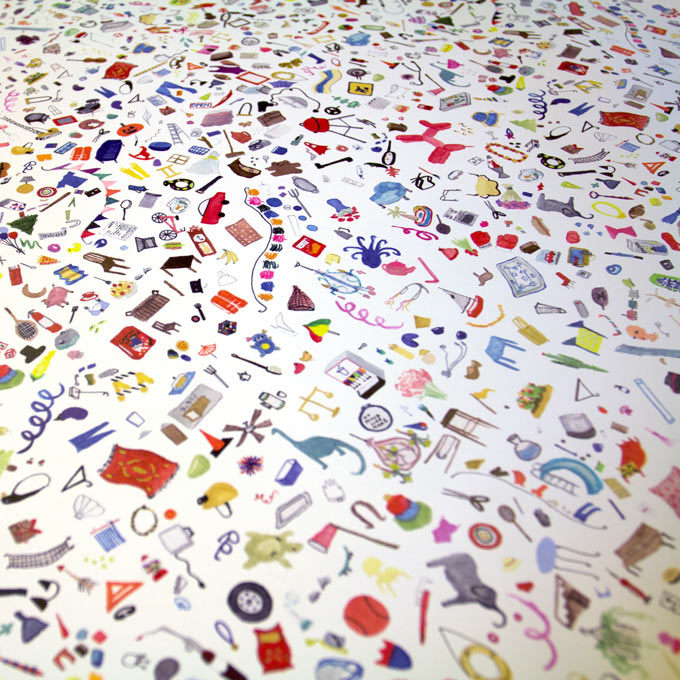 For the hoarder (or the ironic neat freak), this colorful small-scale wallpaper has everything but the kitchen sink. If I look long enough, I might find that, too. The pattern is aptly named "Too Much Stuff." It has a bit of a confetti-like appearance at a distance, and could be a fitting backdrop for just about any color scheme (with stripes and solids!).
Do you have a favorite "dual personality" wallpaper pattern?