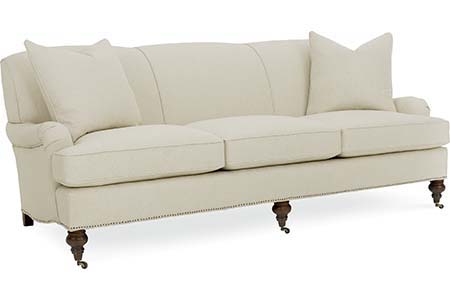 There are so many reasons to love a tightback sofa – meaning, a sofa that has a "tight-upholstered" back, as opposed to loose or semi-attached back cushions. So what's the big deal, anyway? Allow me to explain why I am such a big fan of the tightback; maybe you'll be converted, too!
A tightback sofa is:
Tailored and clean-lined
Over time, loose back sofa cushions tend to become a little rumpled and misshapen (yes, even when you've made your best efforts to rotate them regularly!). You won't find the same problem with a tightback sofa, which retains its sleek shape nicely year after year.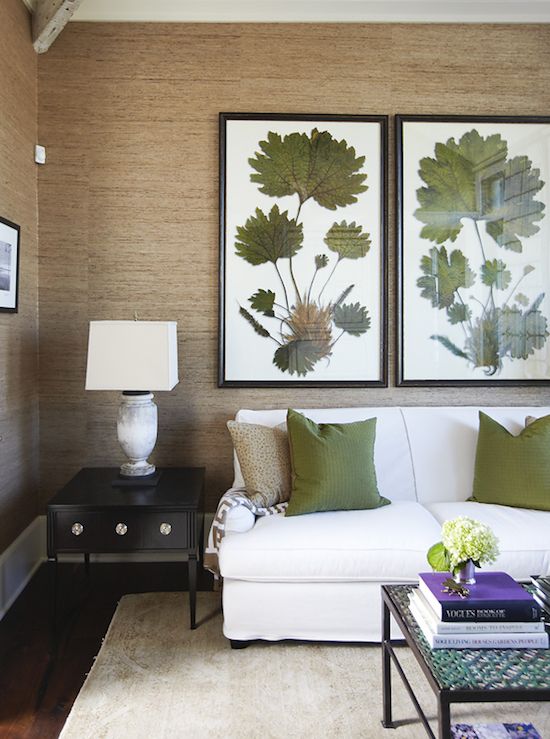 Urban Grace Interiors
Lower maintenance
As I just mentioned, loose back cushions require a fair amount of TLC. To keep them looking their best, you really need to be diligent about reshaping and rotating them regularly. And by regularly, I mean every 2-3 weeks. This is what many furniture manufacturers recommend. Do I do this for the seat and back cushions on my 10-foot L-shaped sectional? Certainly not. I'm lucky if I get to it every other month. You can cut your maintenance in half if all you have to worry about are the seat cushions. If you go with a cushion that has a high percentage of down, you'll be fluffing and switching a lot more frequently (like, daily!) – something to keep in mind when furniture shopping.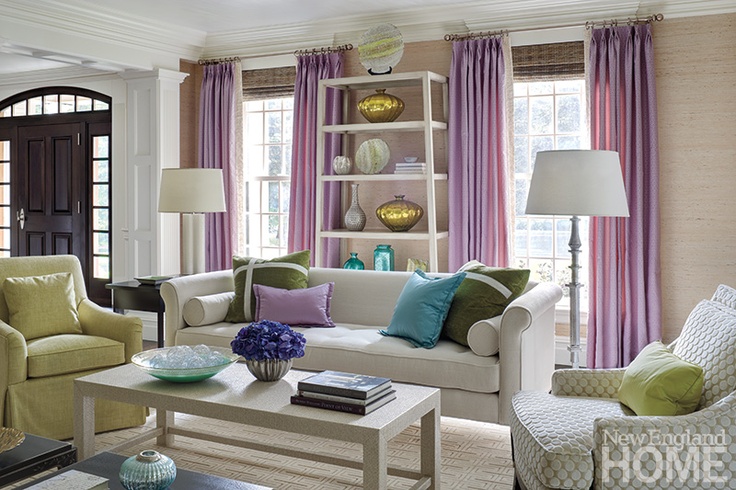 Gerald Pomeroy
A space-saver
Let's face it – most of us have living spaces that are a little, well, more little than we'd like. Problem solved! A tightback sofa can save you several inches of depth, making it a great small-space solution. In a room that's only 10 or 12 feet wide, as many here in New England are, inches really matter.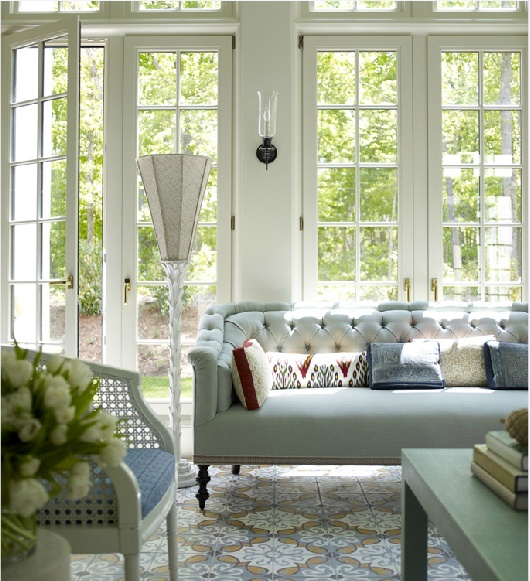 Katie Ridder
Comfortable!
Are tightback sofas as cushy and lounge-y as their loose back cousins? Not quite. But you may actually find them more comfortable. Depending on the height of the back, and the construction of the cushions, loose back cushions can sometimes hit your head, neck or back in awkward ways – especially if they are welted (i.e. piped/corded) at the seams. A tightback won't get in your way – what you see is what you get.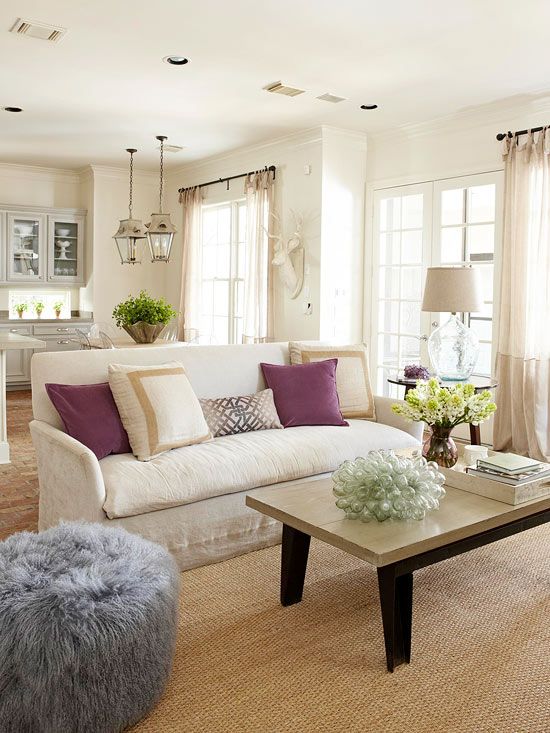 via BHG
Potentially less expensive than a similar loose back style
If you have ever ordered custom upholstery, you may know that tightbacks require significantly less fabric yardage than their loose back equivalents. Makes sense, right? There are no back cushions to cover. And the more expensive the fabric, the bigger the cost difference. If your budget is tight, perhaps your sofa back should be too!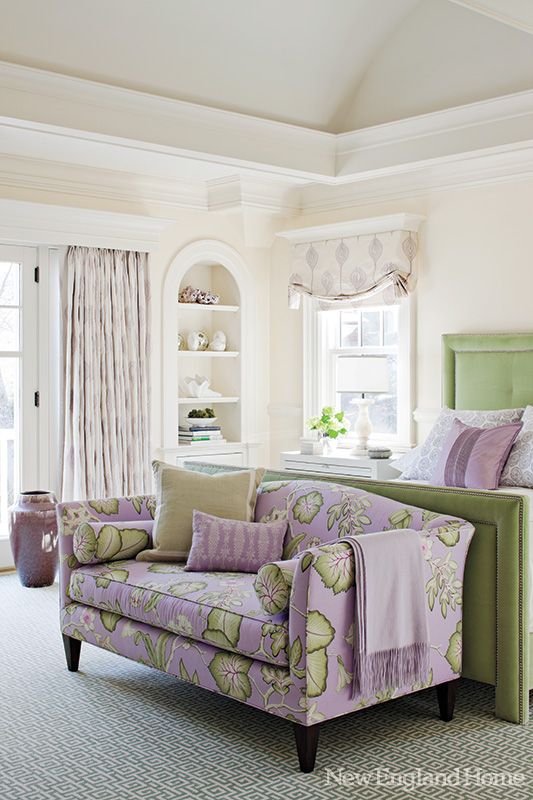 Kate Coughlin
A backdrop for great pillows
As a decorator, one of the things I love most about tightback sofas is how they leave you a clean and lean background to add decorative pillows to your heart's delight. I tend to prefer loading up patterned, colorful pillows on a solid, often neutral upholstery fabric, allowing you to change the look of the sofa – and the entire room – by a simple pillow swap.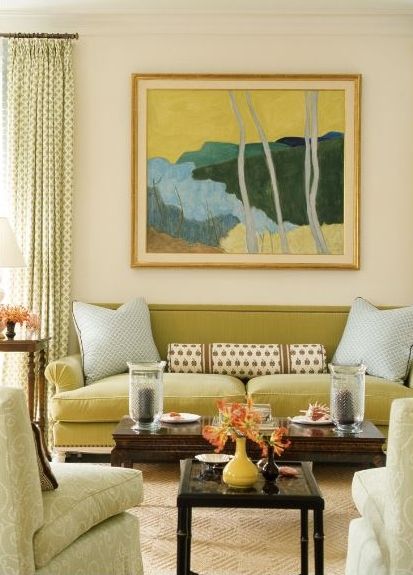 Ashley Whittaker
Available in both formal and informal, traditional and contemporary styles
For every decorating style, be it casual or elegant (or somewhere in-between), there is a tightback sofa. It is not a style so much as it is a format, so you'll find a wide variety of shapes, sizes, and price points from which to choose.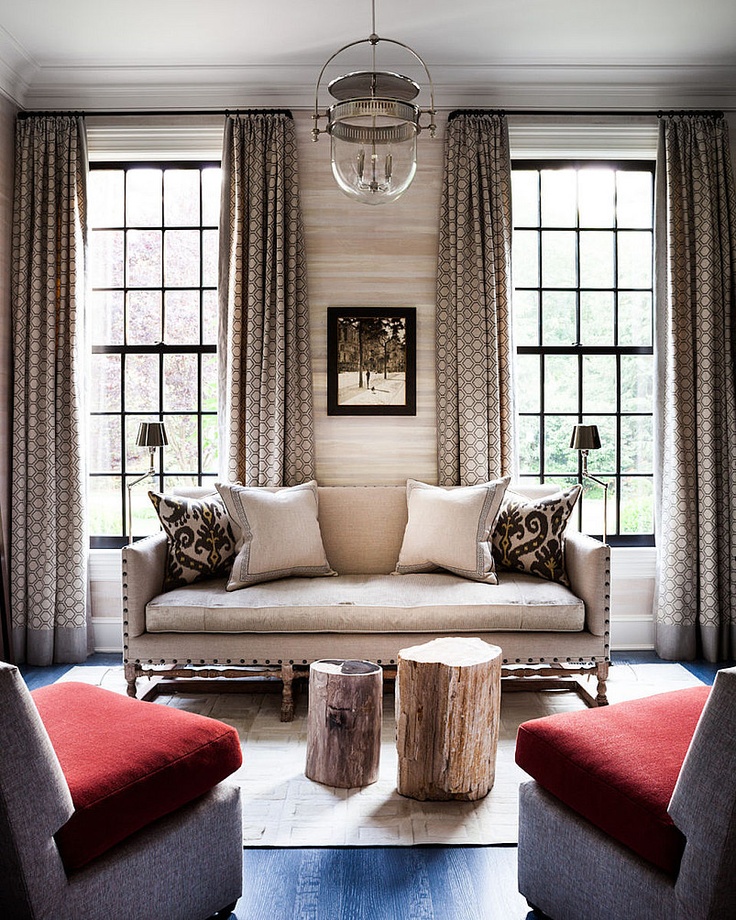 Thom Filicia
Where do you stand on the tightback vs. loose back sofa debate? (Note: I am not opposed to loose back sofas, and in fact, currently own one, and have specified them for clients!). What kind of sofa do you have?
Need help picking the perfect sofa, or decorating your entire living room (or home)? Please contact me; let's talk!