Whether or not you realize it, Gothic motifs are everywhere in contemporary design and furnishings. I guess you could call it a Gothic Re-Revival of sorts. Whenever you see a quatrefoil (super hot right now), pointed arch, or a flying buttress (not likely 🙂 ), that's Gothic. It can be a little dark and dreary, but it can also lift you up to the heavens. Check out these modern takes on Gothic design.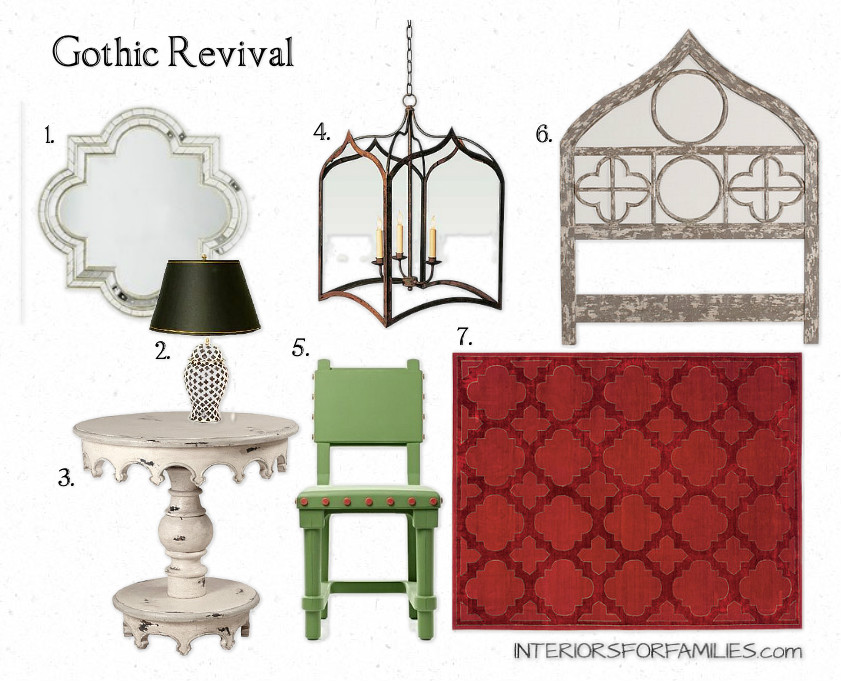 1. Quatrefoil Mirror – Horchow. 2. Gothic Brown Ginger Jar Lamp – The Well Appointed House. 3. Gothic Round Table – Layla Grayce. 4. Gothic 3-Light Hanging Lantern – Visual Comfort (Circa Lighting). 5. Gothic Chair – Moooi (AllModern). 6. Gothic Upholstered Headboard – Layla Grayce. 7. Opera Rug – Kravet
As a special bonus, I thought I would also share some pictures of one of my favorite homes anywhere. It's a gorgeous, lovingly restored c. 1852 Gothic Revival home in Williamstown, Massachusetts – adjacent to the Williams College campus (my alma mater). All photos are from Berkshire Living + Home.
Exterior shots. How amazing is the porch??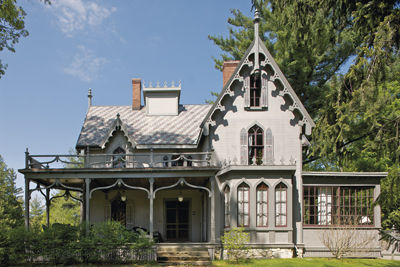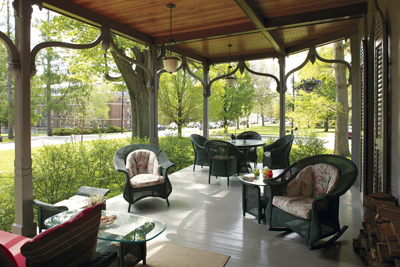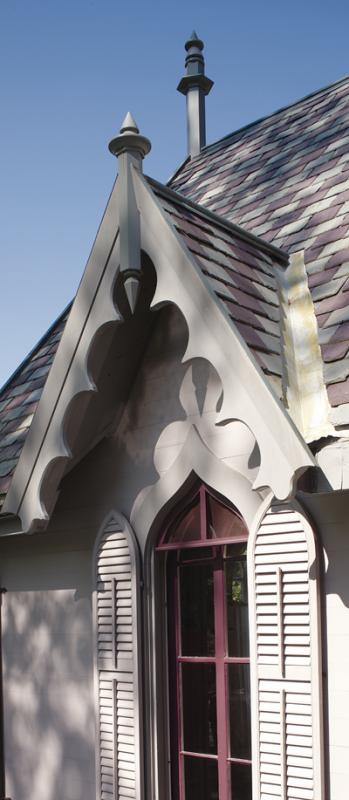 And the inside…such unique character, but the architectural detail is SIMPLE.