So…I'm on a bit of a color bender of late. It's awfully hard not to be when you are eating, sleeping and breathing it, as well as taking a class in it this summer. I've begun to hoard things like fan decks and giant-sized paint chips (and no, I didn't eat them as a kid – not that kind, anyway…). I've marveled at the creativity involved in naming these thousands upon thousands of tints, shades, and tones.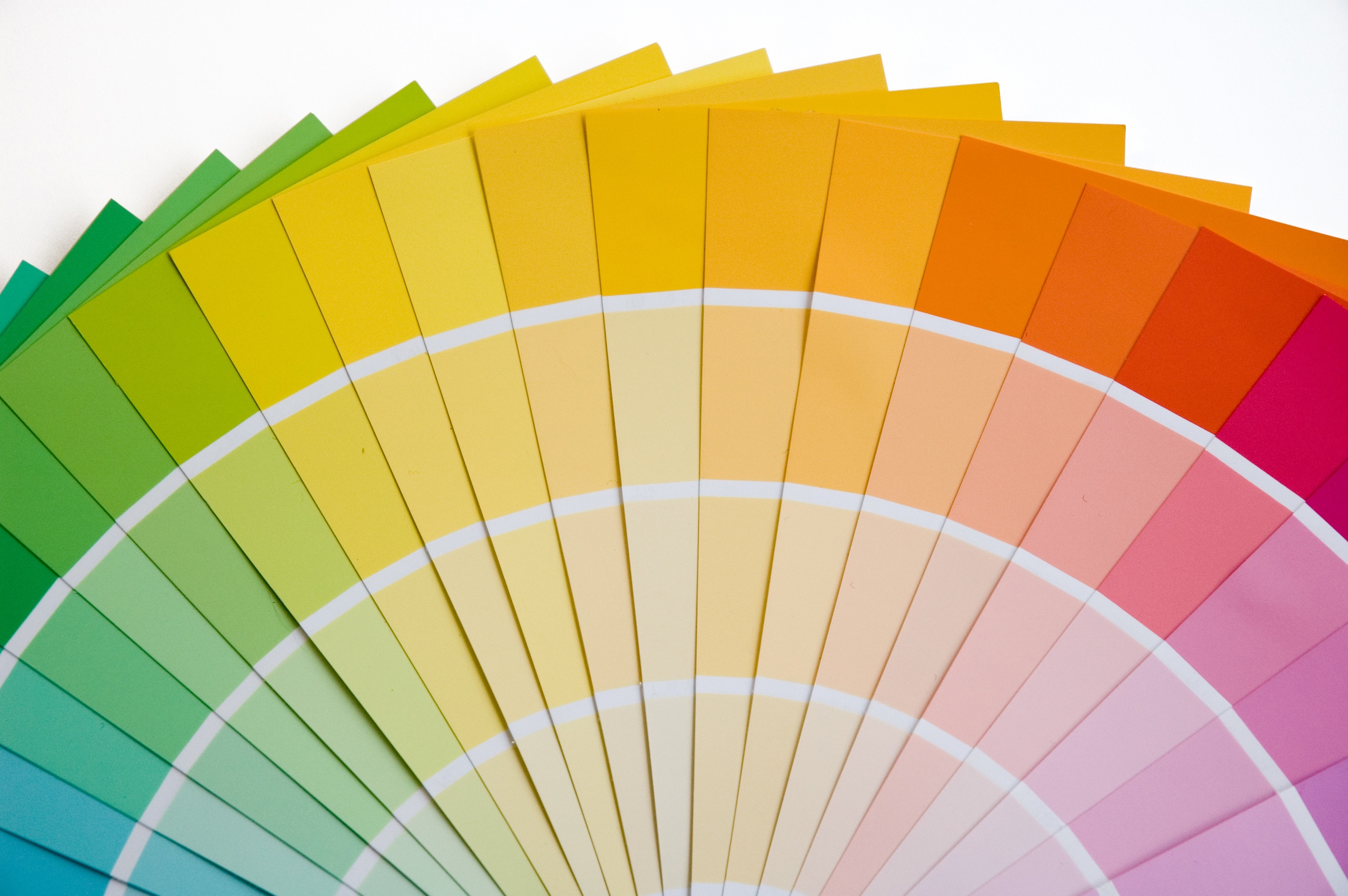 There are a few paint color names that are so apt, so dead-on it's uncanny. I think I would like the job of naming colors. Since that's unlikely to happen in this lifetime, I wanted to collect and share some of the best paint color names I have come across. You'll see that the imagery and symbolism is not always…well…appetizing.
1.) 14 Carrots
Benjamin Moore
CSP-1110
2.) Knitting Needles
Sherwin-Williams
SW 7672
3.) Mardi Gras
Behr
UL-250-23
4.) Zeus
Sherwin-Williams
SW 7744
5.) Elephant's Breath
Farrow & Ball
229
6.) Grandma's China
Benjamin Moore
CSP-365
7.) Dead Salmon
Farrow & Ball
28
8.) Anonymous
Sherwin-Williams
SW 7046
9.) Cabbage White
Farrow & Ball
269
10.) La Fonda Spanish Dancer
Valspar
2005-3B
11.) Bamboozled
C2
C034
12.) Bracken Architrave Blue Verditer Pale
Pratt & Lambert
CW606
13.) Arsenic
Farrow & Ball
214
14.) Rainbow Fog
Ellen Kennon
15.) Nacho Cheese
Benjamin Moore
2018-40
16.) Flapper Beads
Pratt & Lambert
CL072
17.) Squirrel
Behr
790D-5
18.) Milk Moustache
C2
C080
19.) Carton
Martha Stewart Living
MSL079
20.) Yield
Dutch Boy
C22-1
Do you have a favorite? Which clever paint color names do you love that didn't make my top 20?
2,185 Comments