In most of our homes, the place we spend the most of our waking hours is the family room (occasionally rivaled by the kitchen). I think you can tell a lot about the way people live, their tastes, values, and their habits by simply looking at their family room set-up. This is the room I am most concerned about getting "right" in the new home we're building. So I've been digging around the interwebs, looking for inspiration.
My goals can be summarized with these words:
Comfortable
Classically stylish (not trendy)
Airy
Relaxing
Soft
Durable
Here are a few family rooms I love, not just because they look great and photograph well, but also because they appear to deliver on (most of) those goals I have for my own home.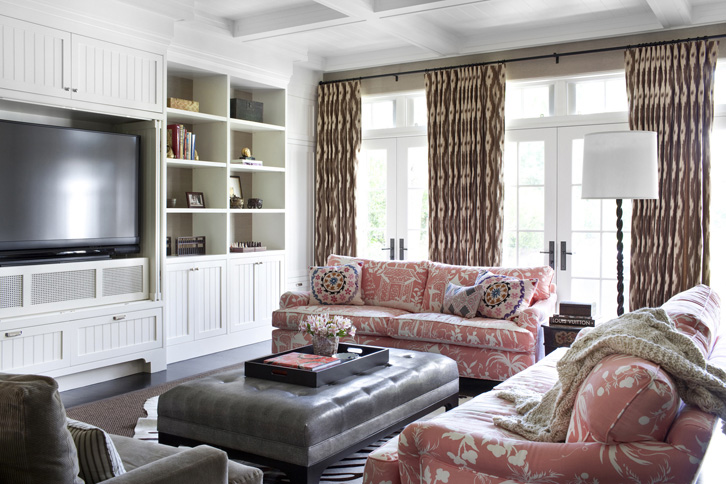 Photo source: Burnham Design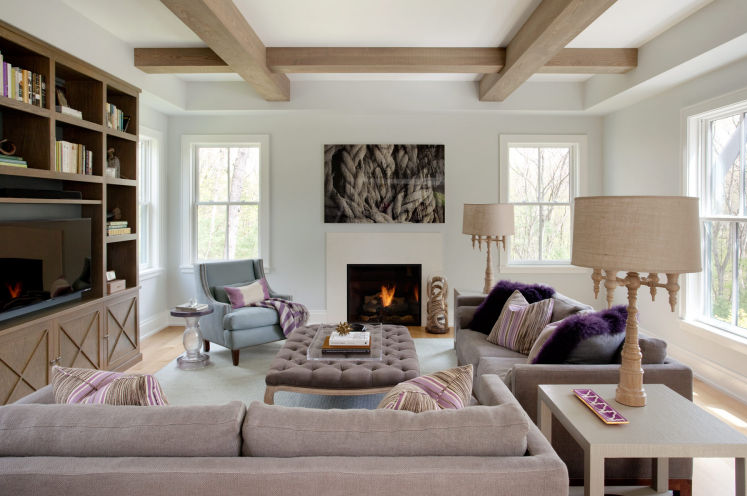 Photo source (Liz Caan Interiors)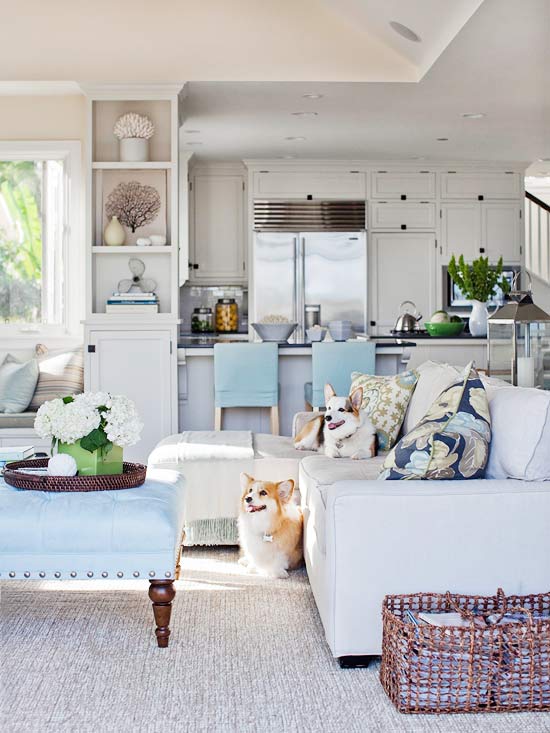 Photo source: BHG.com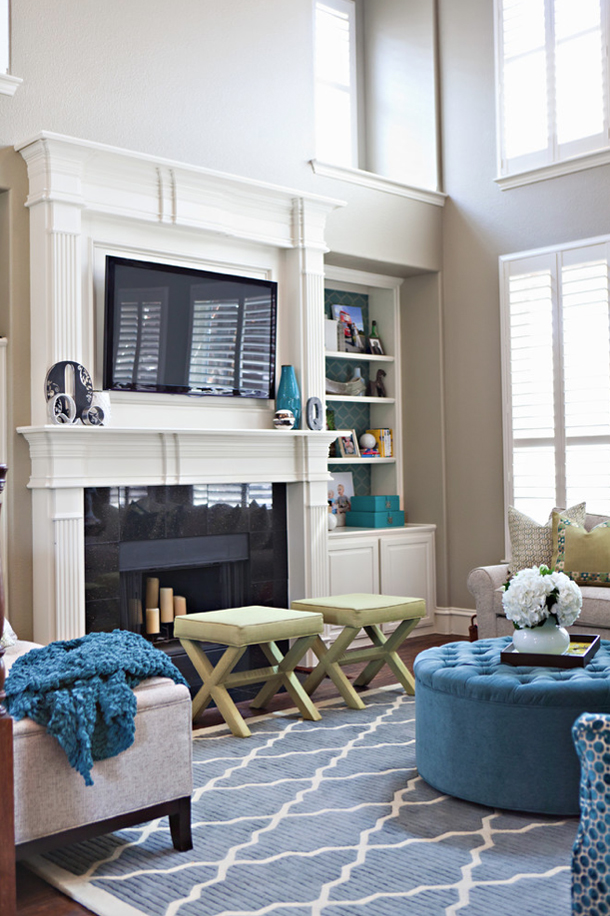 Photo source: House of Turquoise (Abbe Fenimore – Studio Ten 25)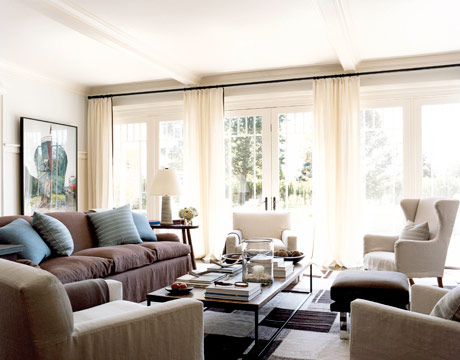 Photo source: House Beautiful
Do you have a favorite? What's your family room style?