It's been awhile, Nursery Theme Thursday! I've been lacking a bit in the inspiration department, but something made me think of yet another Beatles song – Mother Nature's Son. It isn't one of their "hits" but it is a lovely acoustic Paul tune from the White Album that is all about being one with the earth, but not in a heavy or preachy way. It has an innocent, childlike quality to it, which never really occurred to me until now. I have attempted to translate the earthiness and innocence this song represents into a neutral boy's nursery theme…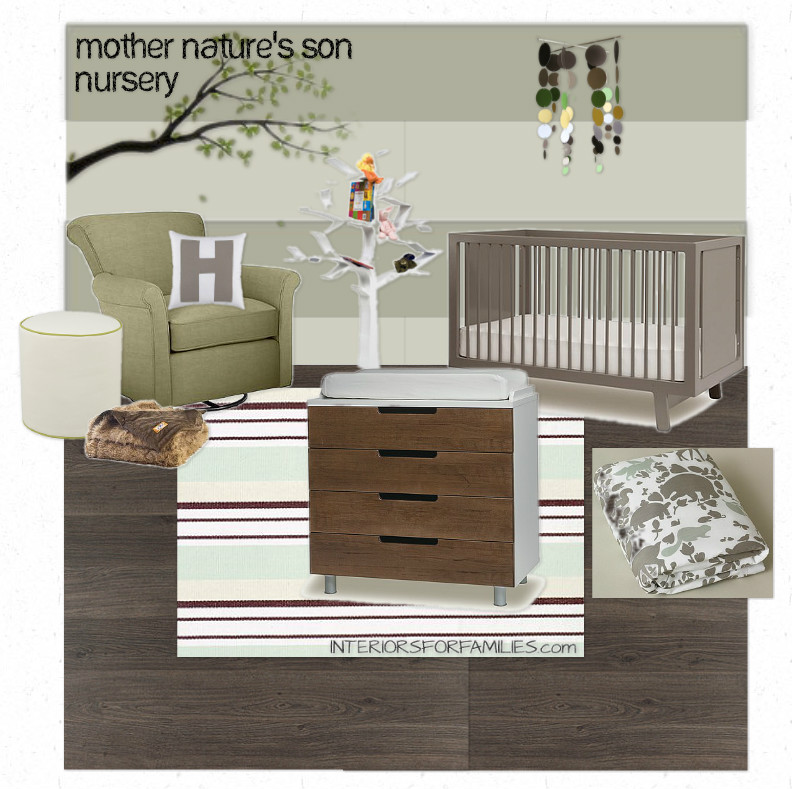 I think my favorite thing about this room is the horizontal-striped walls, in Sherwin-Williams Sedate Gray and Chatroom, which provide the connective tissue between the greens, grays and browns in this soothing space. The greige Sparrow crib from Oeuf worked perfectly as an organic, yet modern piece to anchor the space, and seems to be tailor-made for the adorable DwellStudio Woodland Tumble bedding.
For more information on sources, please visit the corresponding page on Olioboard.