This is the second of a series of posts on the Junior League of Boston 2012 Show House. The first can be viewed here.
As I made my way around the Junior League of Boston Show House last week, praying that my dying camera battery would survive "just one more room" (thankfully, it did!), I couldn't help but notice the amount of thought and attention that went into accessorizing and other details. These are the special touches that really bring personality (and, sometimes, personalization) to a room. Here are some of my favorite "little things" at the Potter Estate.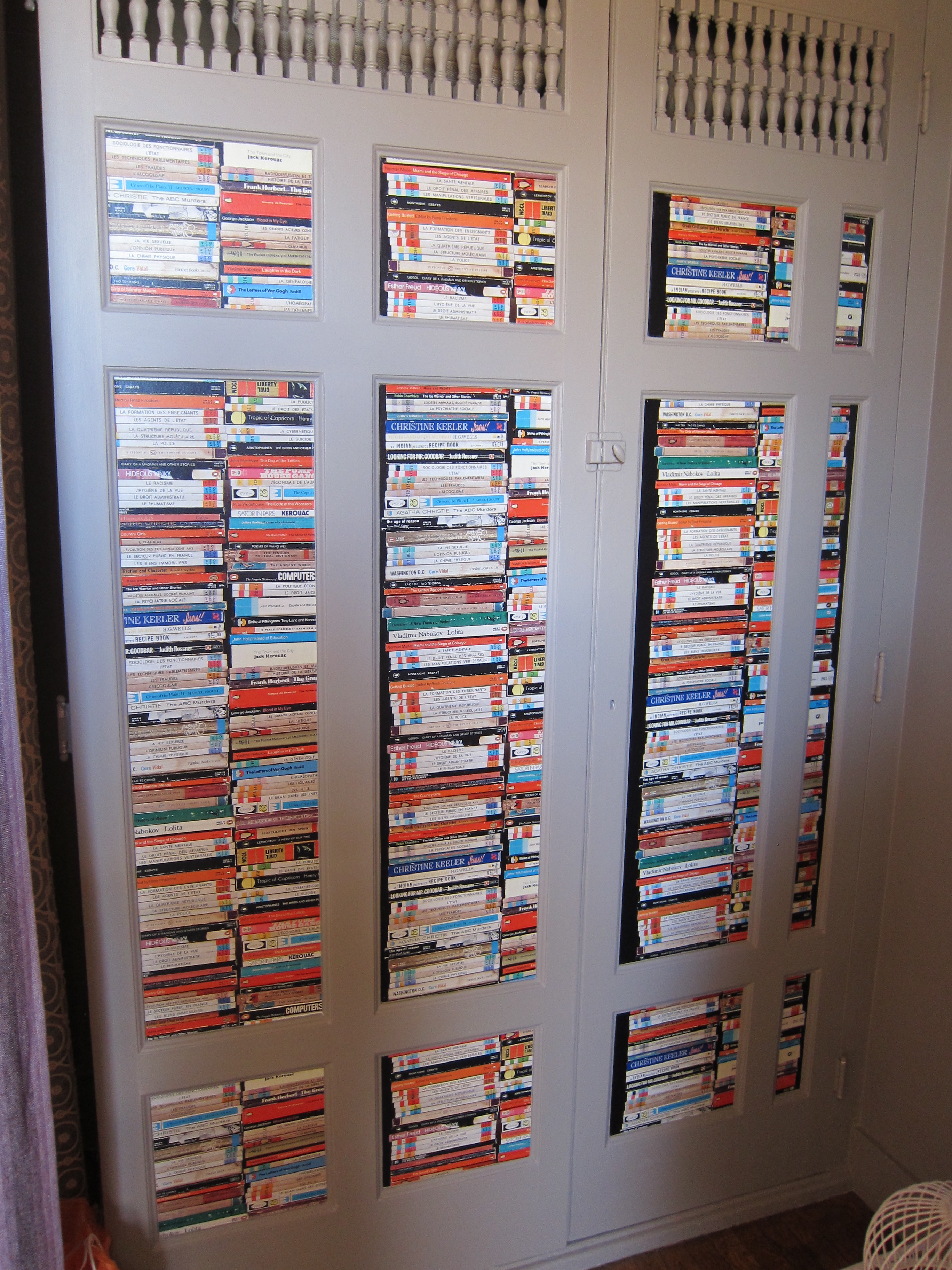 The recessed panels of this built-in cabinet in Andra Birkerts' "Hideaway" are covered with the Tracy Kendall wallpaper, "paperbacks." I am liking this trend of trompe l'oeil wallcoverings, and am especially fond of this one, which looks like it could be anyone's personal library. The can add dimension, detail and color to a wall while occupying no physical space whatsoever.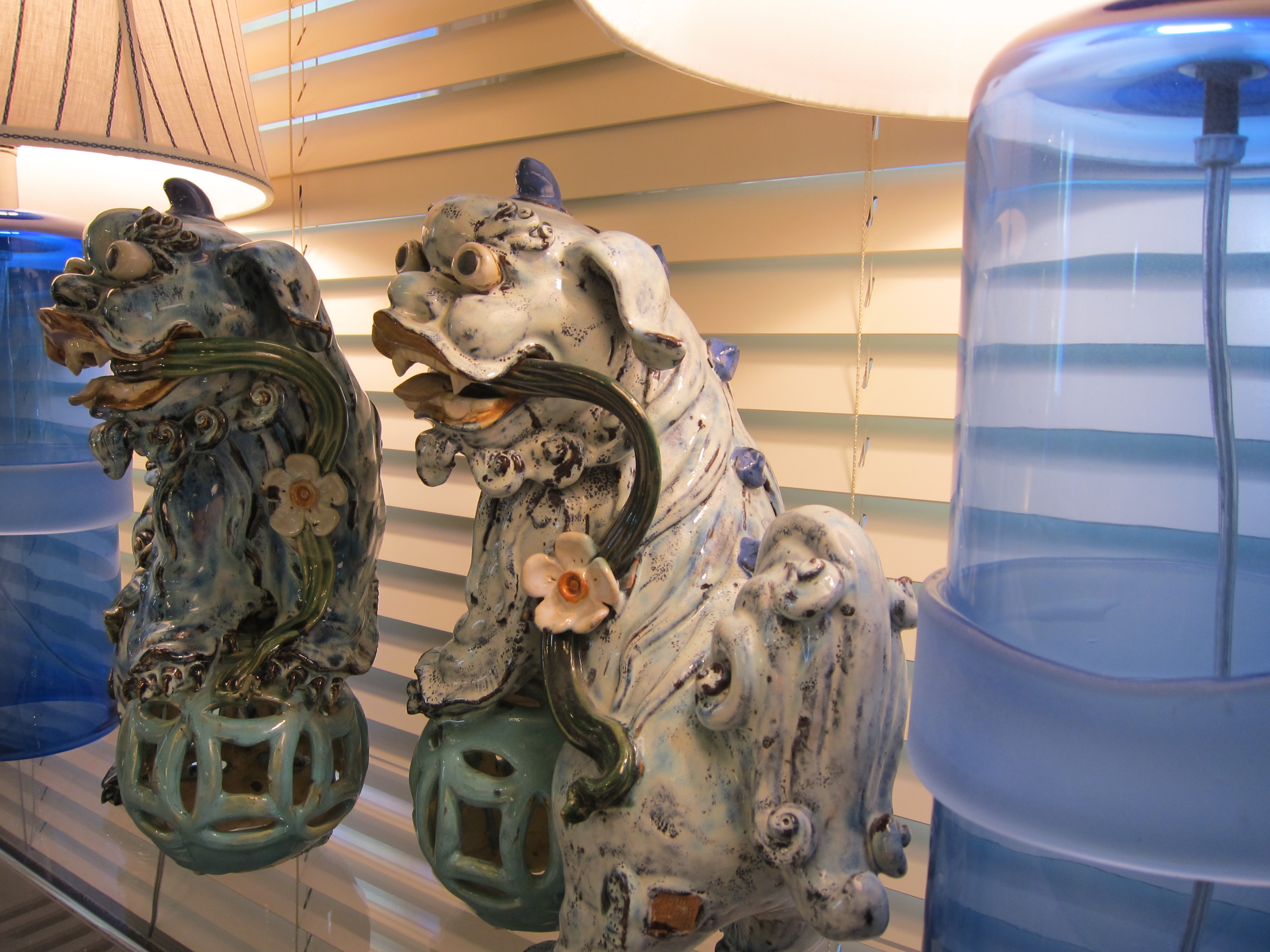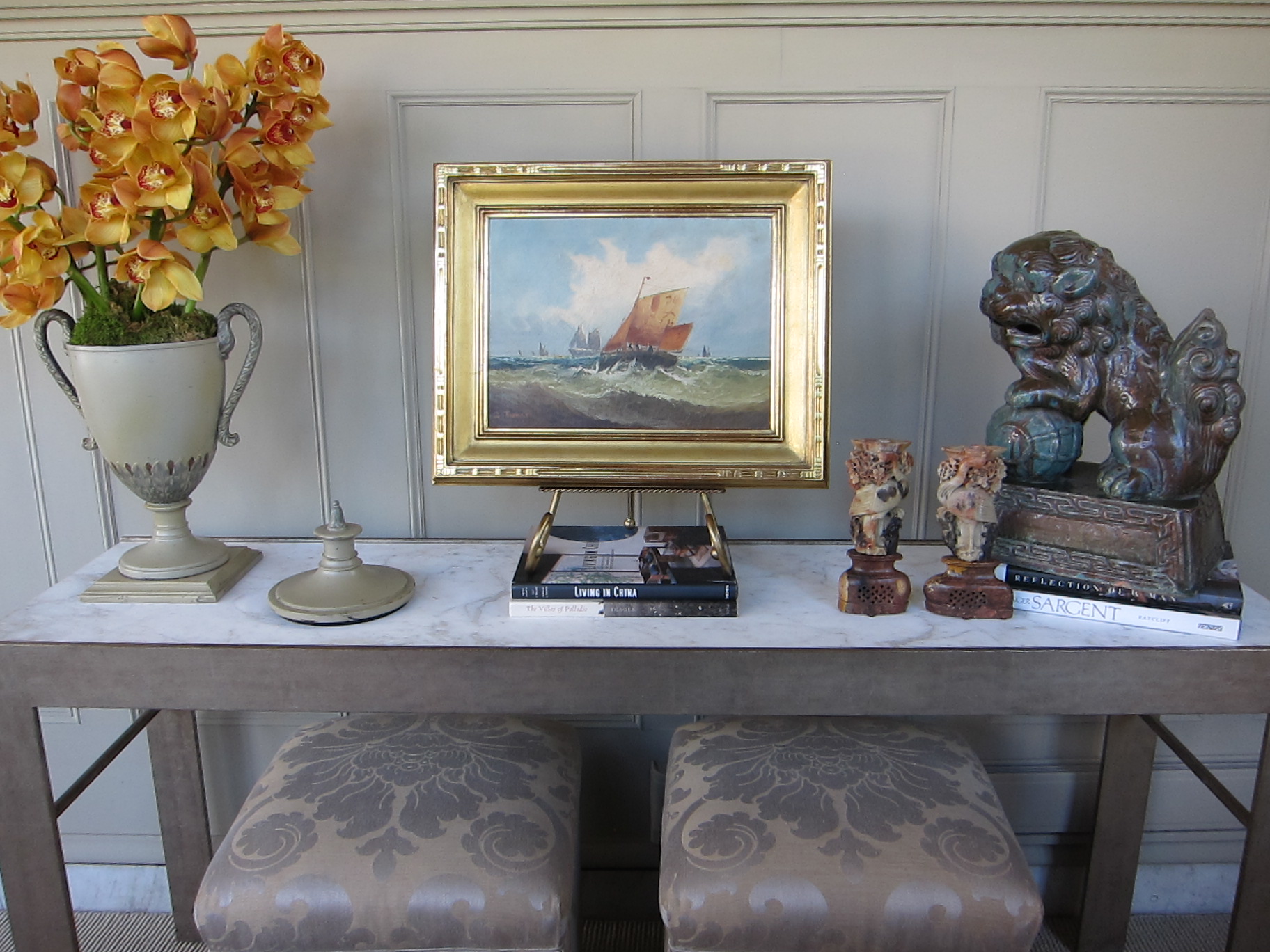 If there was a mascot of this year's show house, it would no doubt be the endearing foo dog. They were very well represented (I think I stopped counting after three rooms). A great way to add a touch of sophisticated whimsy, and of course Chinoiserie flair to any space.
Elizabeth Benedict's Green Room was full of little colorful treasures, including this side table vignette. I must have those green chevron picture frames!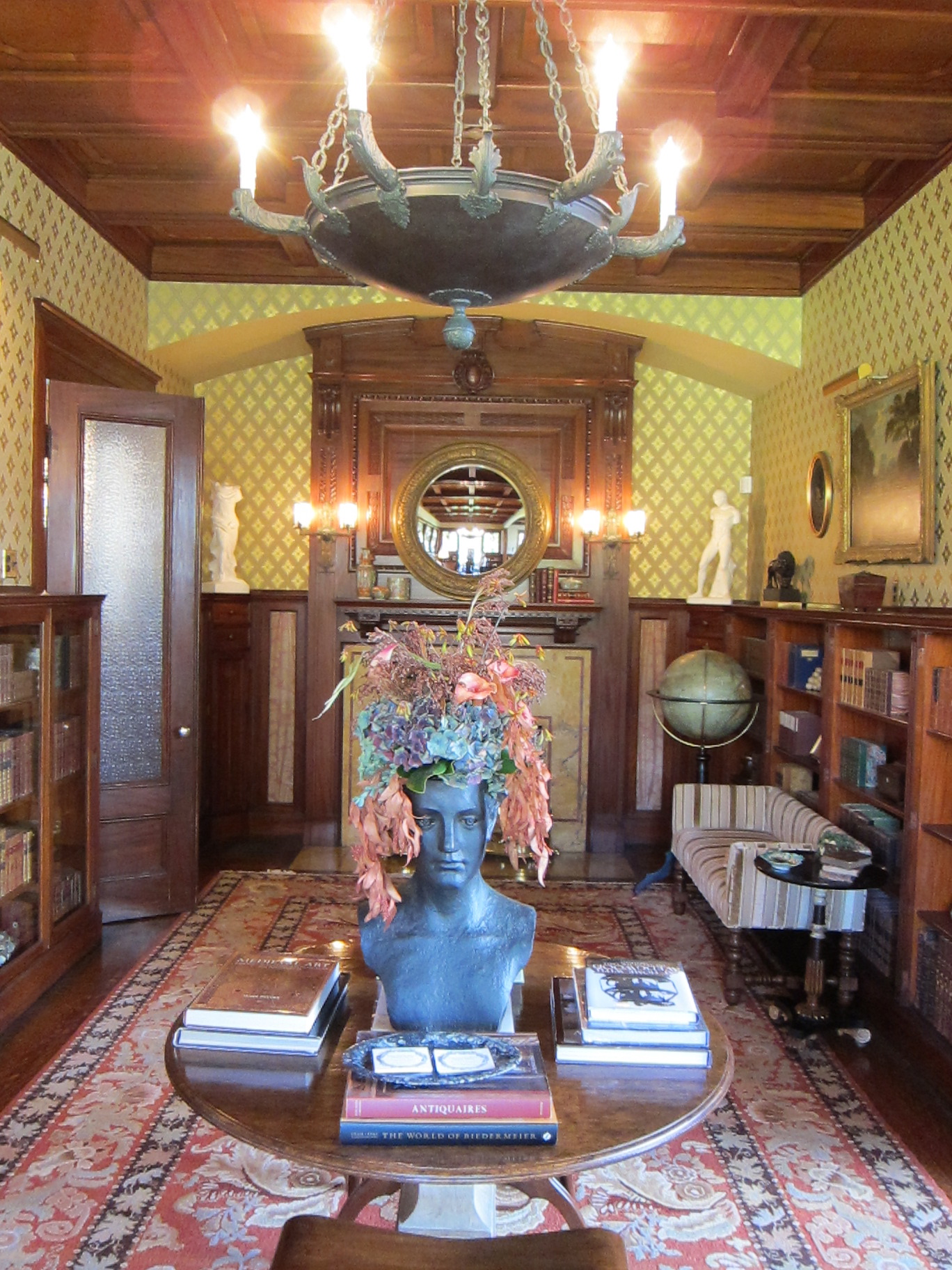 I loved the Medusa bust with floral 'hair' in Scott Bell and Susan Schaub's Gentleman's Library – a neoclassical detail with a bit of a sense of humor. The chandelier looks like it could be original to the room, but it's a Michael Smith design. On the walls, Farrow & Ball's Ranelagh in gold metallic reinforces the rich, masculine feel. Oh, and the antique books on the shelves – those are real!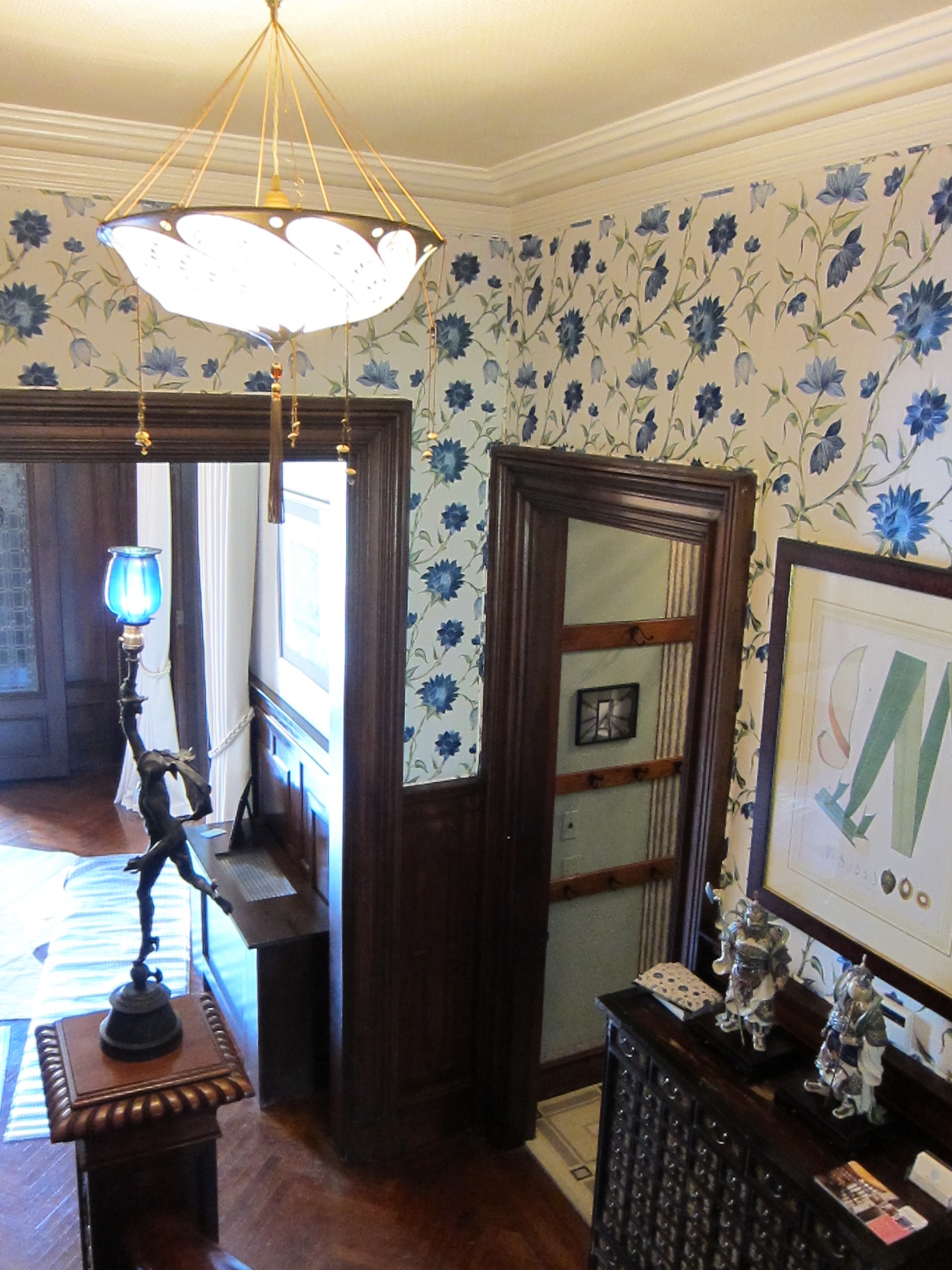 This little jewel-box of the main staircase and hall was designed by Karen Brown. The Mercury statue atop the newel post seems to be in motion as you pass through the space, and appears to be trying to reach the hanging light fixture on the ceiling with its own iridescent blue luminary (which plays so nicely with the walls, upholstered with a Ruana Designs embroidered linen fabric).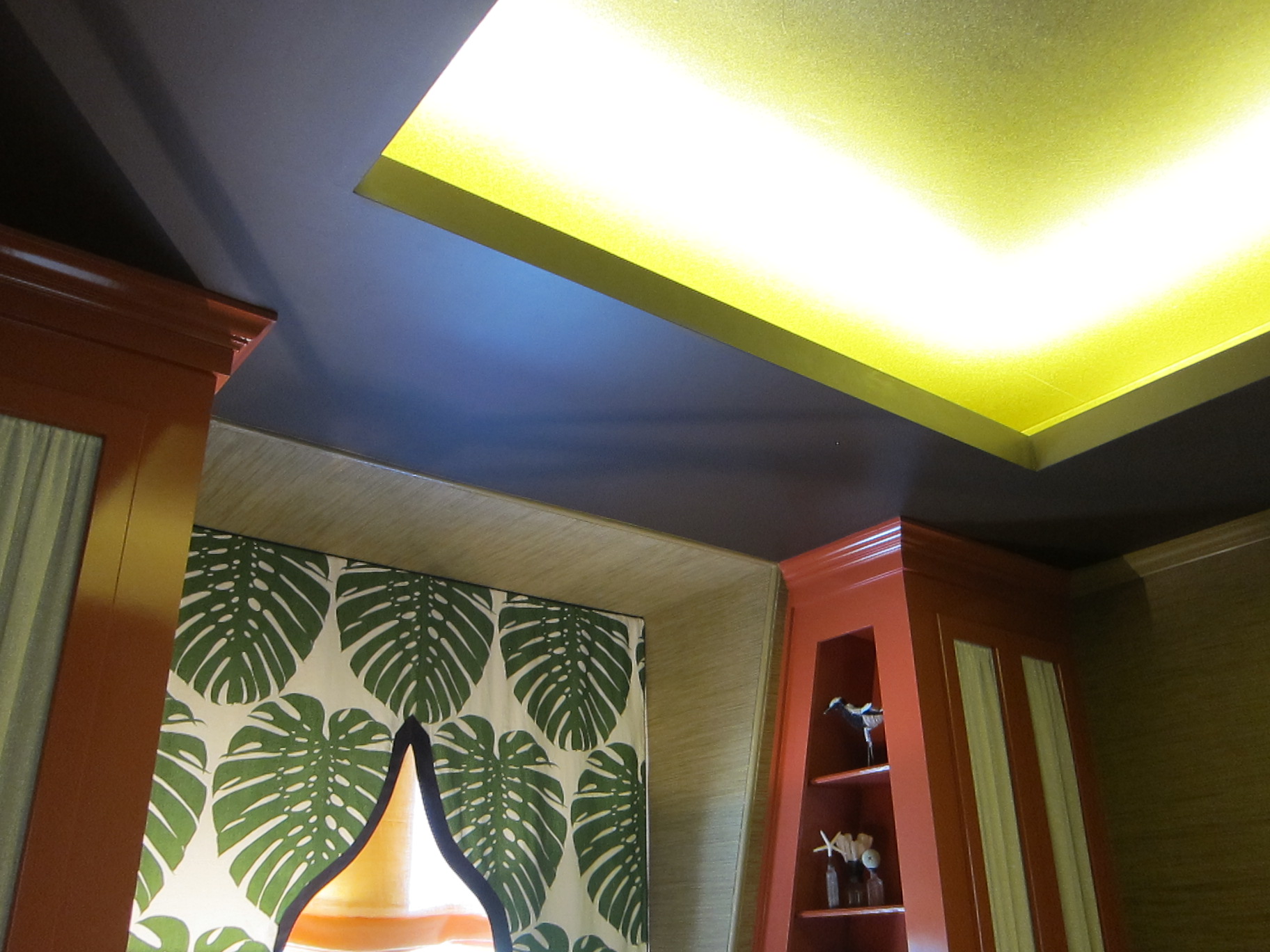 If you read the first post in this series, you already know I loved basically everything about Laurie Gorelick's Inner Sanctum. The ceiling is no exception – the cove lighting (LED, I think) reflected off the gilded(-looking) wallpapered ceiling to bathe the room in a warm, golden glow.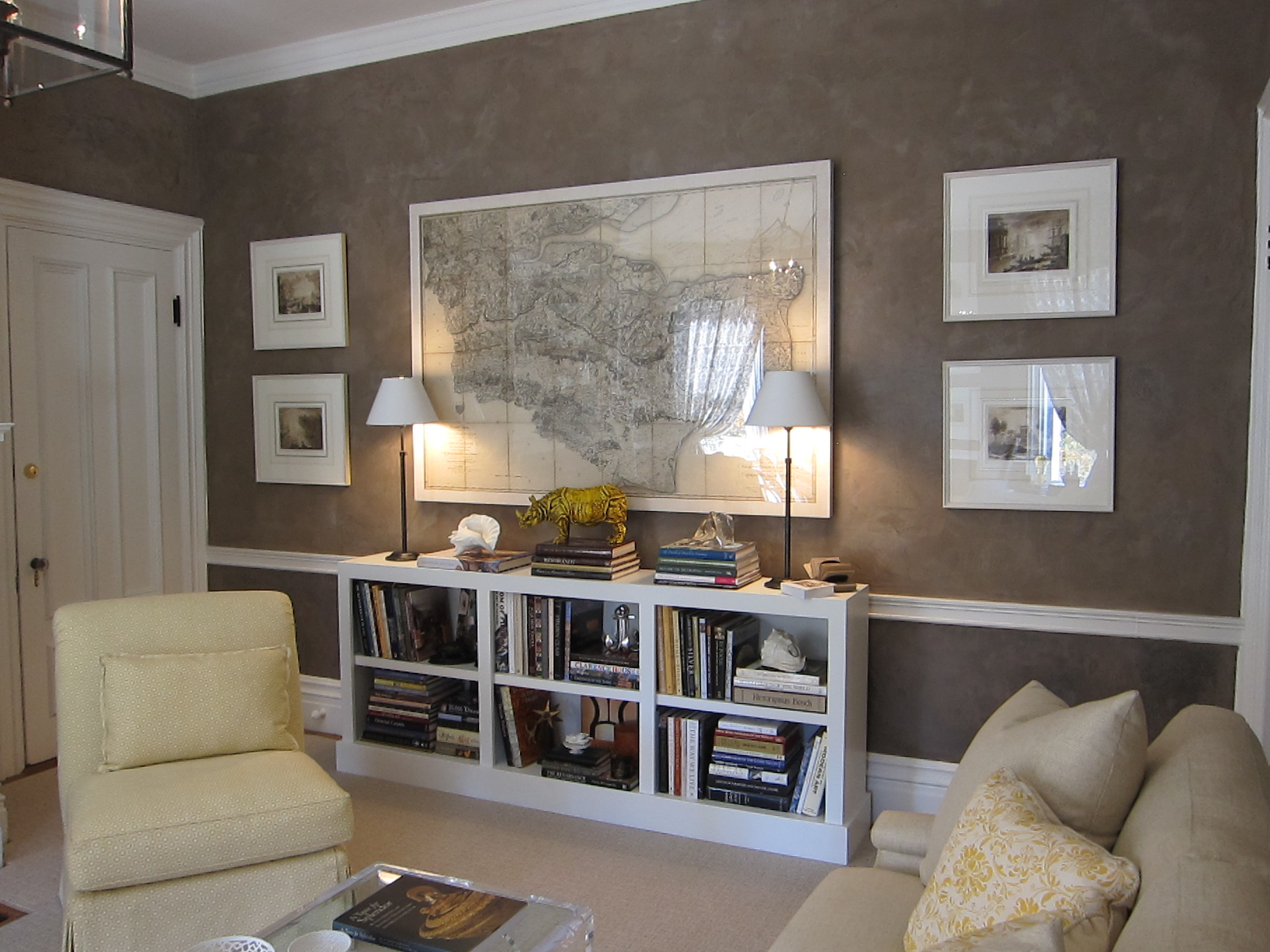 The beautiful and understated study, designed by Frank Hodge, incorporates an abundance of subtle detail that creates a rich space using neutrals. The mocha Venetian plastered walls have an almost suede-like quality. I'm a big fan of decorating with maps, and this one is perfect for the space.
This, of course, is just a small taste of all of the wonderful spaces, and details, that the Junior League of Boston 2012 Show House has to offer. The house is open through November 18th – buy your tickets here.