Have you ever heard people say that dogs and their owners start to look like each other after awhile? I totally believe this to be true.
While I was photographing a room in my house a little over a year ago with Eric Roth, it dawned on me that maybe dogs and their homes also begin to resemble one another over time.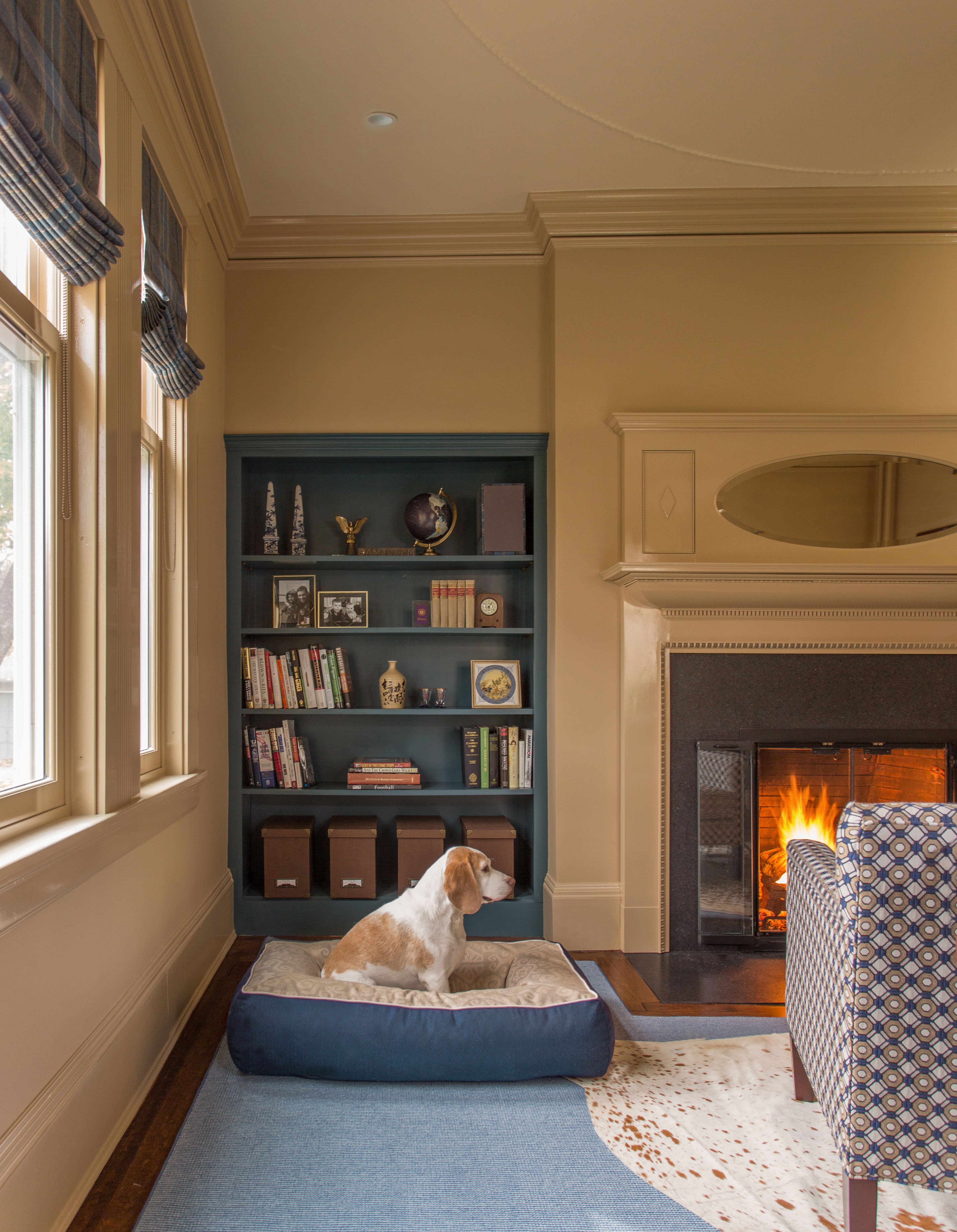 As we were setting up this shot, I couldn't help but think it was no accident that I had selected this particular paint color. Or the cowhide rug! Harrison the Beagle blends right into the library, and I had no idea until we took the pictures.
I thought it would be fun to take a look at other interior photography with pups that are especially well coordinated with their surroundings! And I'll start with a couple more from Eric's portfolio; he truly has a gift for capturing the personality and soul of a dog – and a home.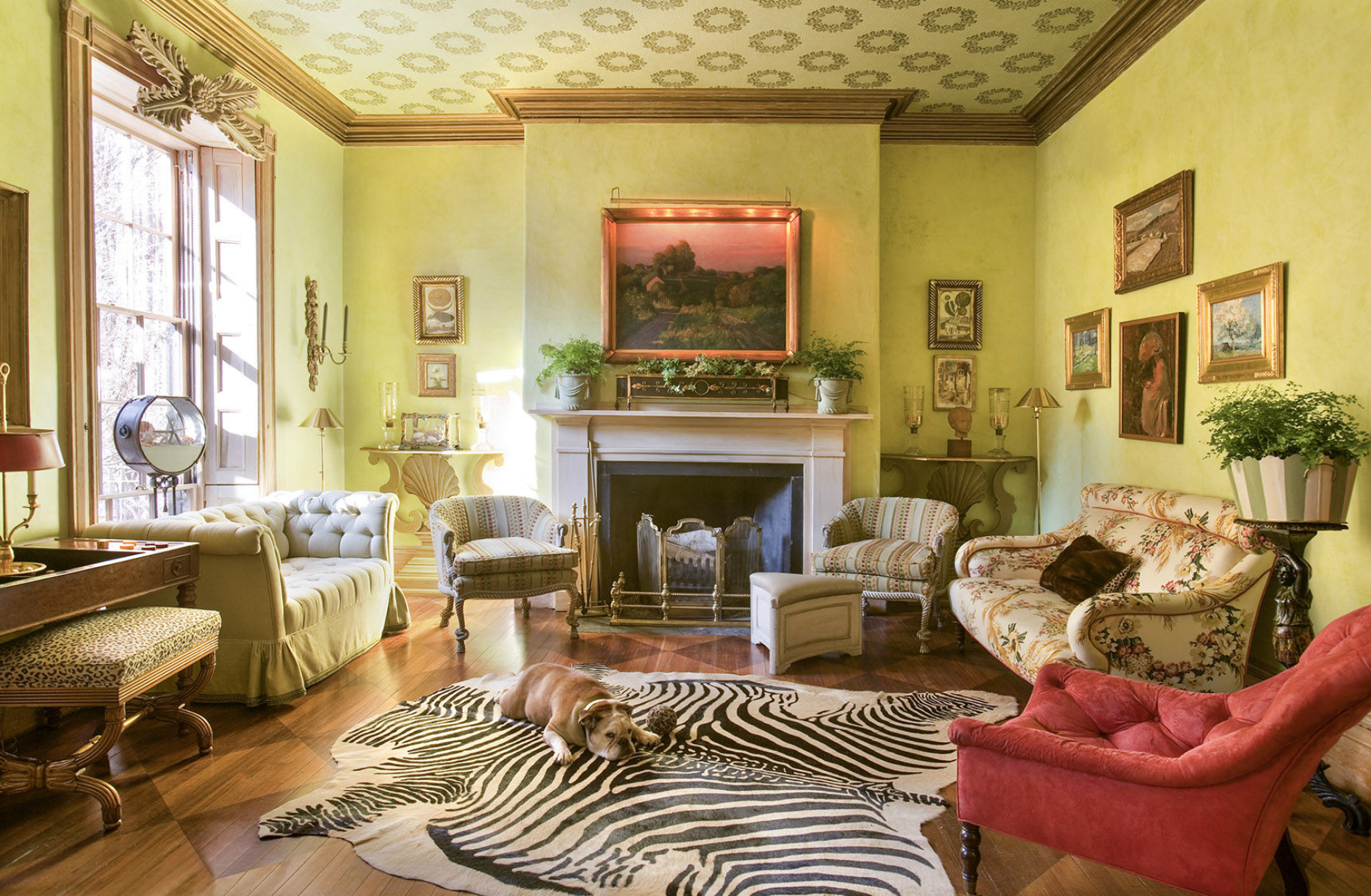 The bulldog of the house seems especially well coordinated with the crown moulding and checkerboard wood floor in this cheerful, eclectic living room. And as a bonus, he's splayed out as though he's trying to mimic the zebra rug!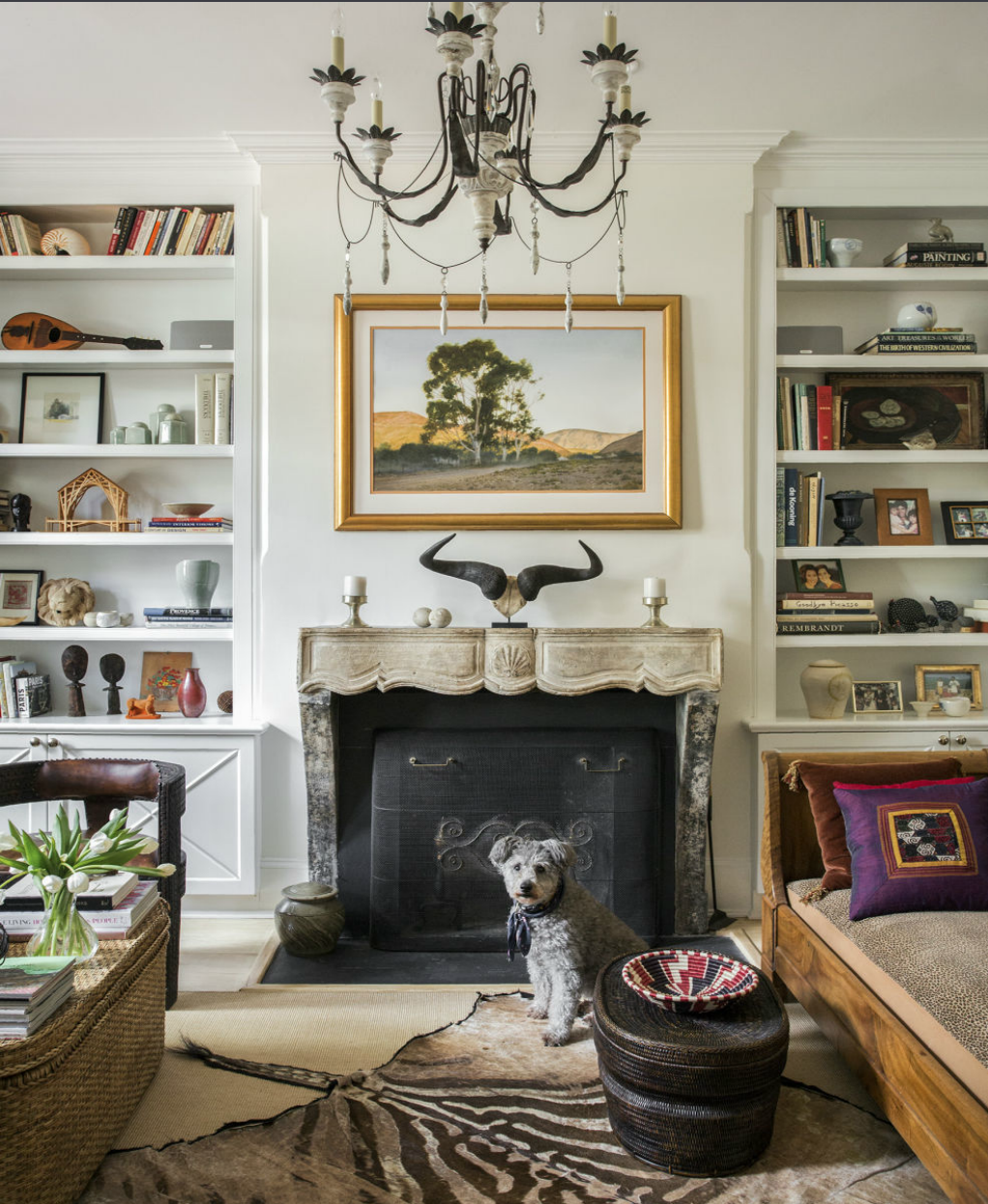 This timid gray cutie appears to be trying to camouflage itself on the black fireplace. Perhaps he didn't sign his photo release and is disappearing in protest?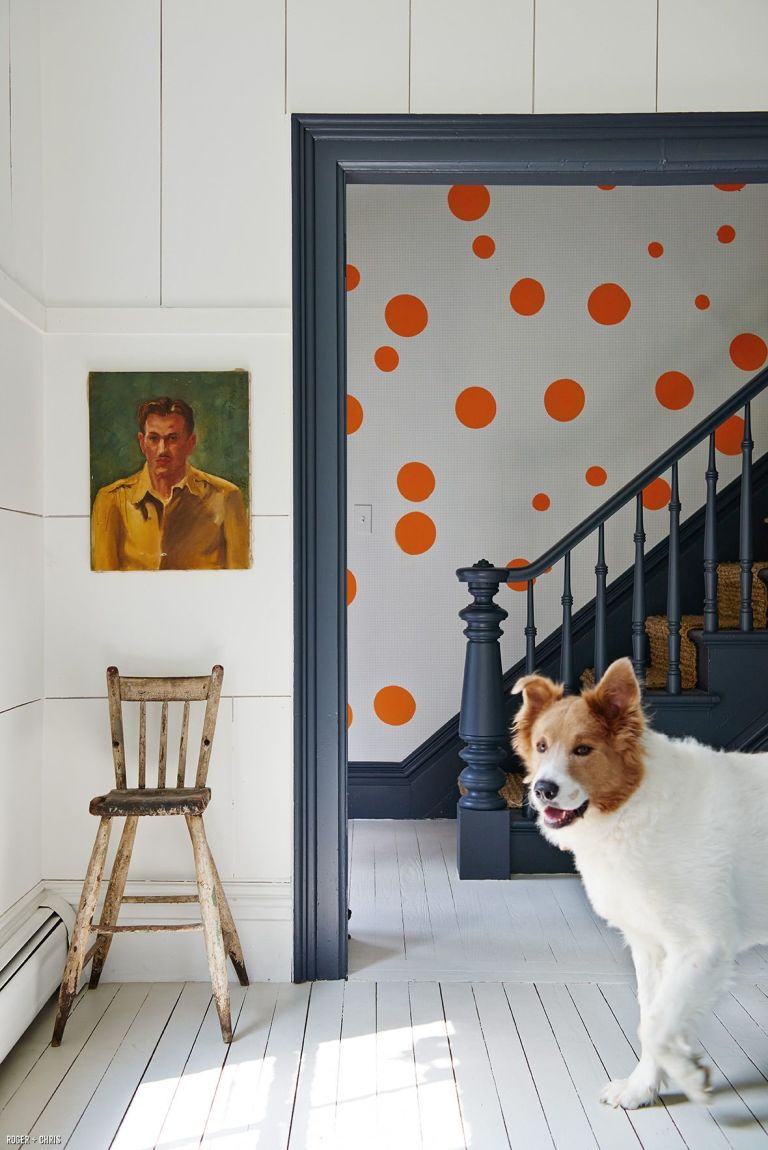 Roger Hazard's upstate NY farmhouse and his happy doggie have a strong orange-spots-on-a-white-backdrop game.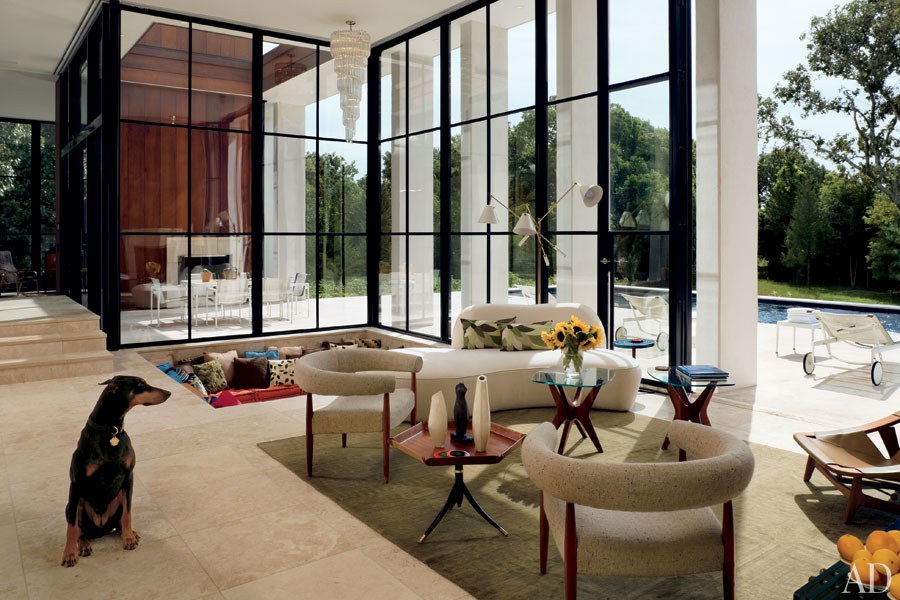 The doberman in this house, designed by architect Michael Haverland, is seen here doing his best imitation of the tall-drink-of-water curtain wall of steel-framed windows.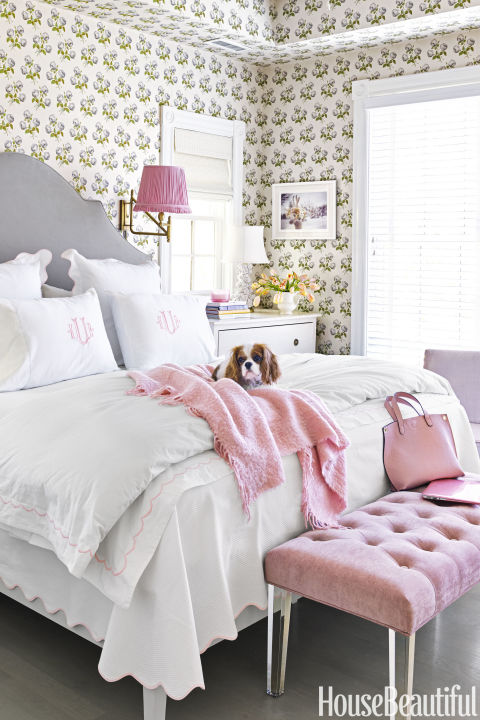 The frills and scalloped edges in this fantastic bedroom by Suellen Gregory are echoed in the wavy-haired, fluffy Cavalier King Charles spaniel lounging on its owner's dreamy bed.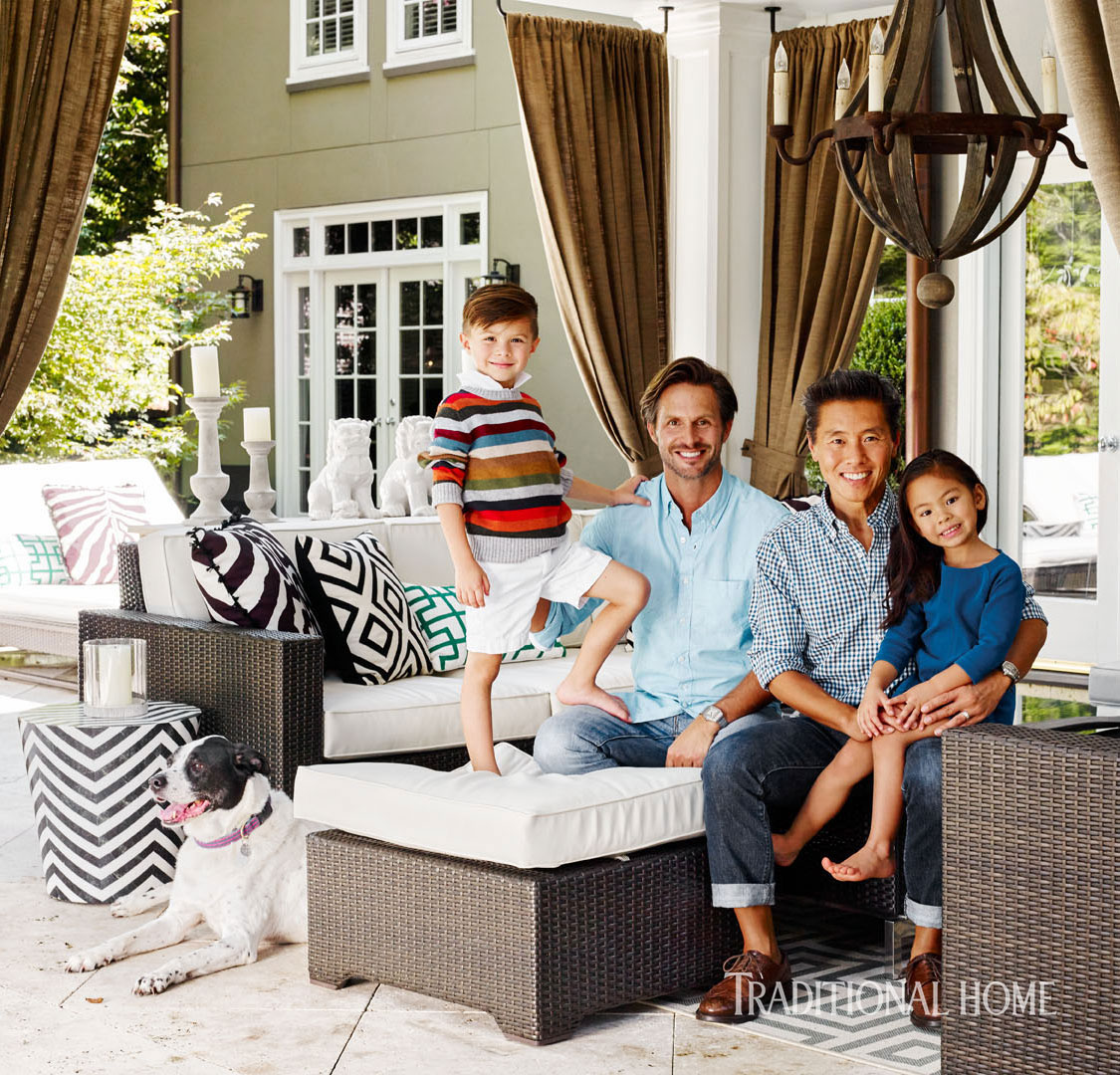 Vern Yip's family could not be any more adorable – including his faithful furry friend, who is blending quite well with the cool black and white bone inlay table and geometric pillows in Yip's colorful home in Georgia.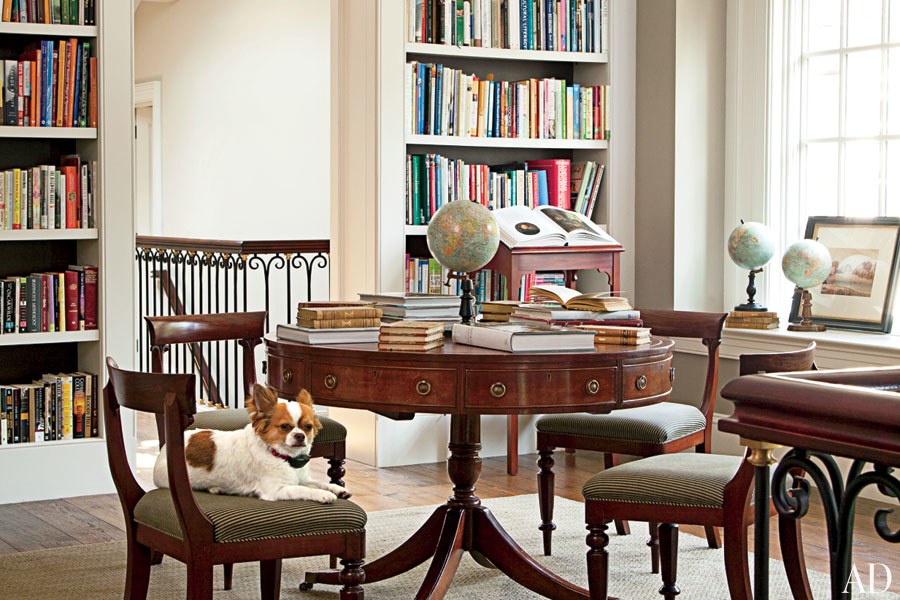 This enormous Chihuahua is at home in its owner's traditional foyer library, decorated by Mariette Himes Gomez, echoing the mahogany-and-white color scheme of its refined surroundings.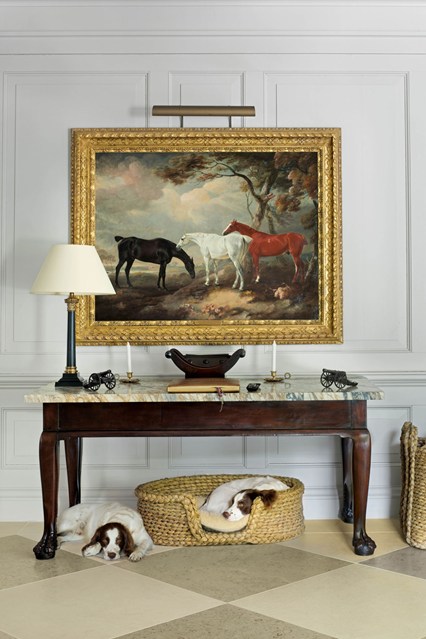 Not only do this home's spaniels look great with the horse painting directly above them, but they seem to also be doing their best imitation of the claw-and-ball feet of the antique stone-topped console table sheltering them.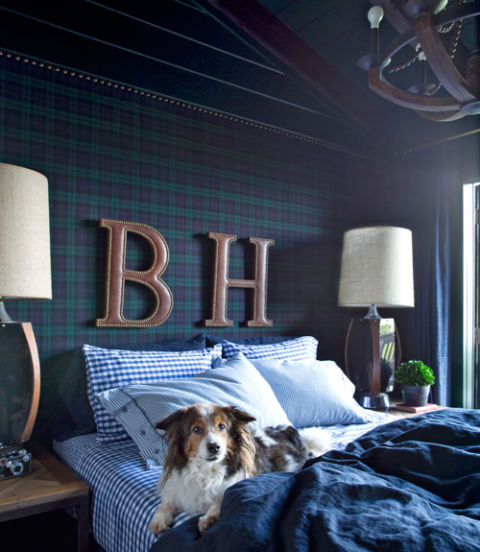 Is this bedroom for a human or the dog? It's hard to say – this pup looks as if it has made itself right at home in this cozy refuge bedecked in plaid, leather and wood, and designed by Brian Patrick Flynn. The lamps look just like him (and I'm assuming it's a male dog, since this bedroom was clearly designed for a man).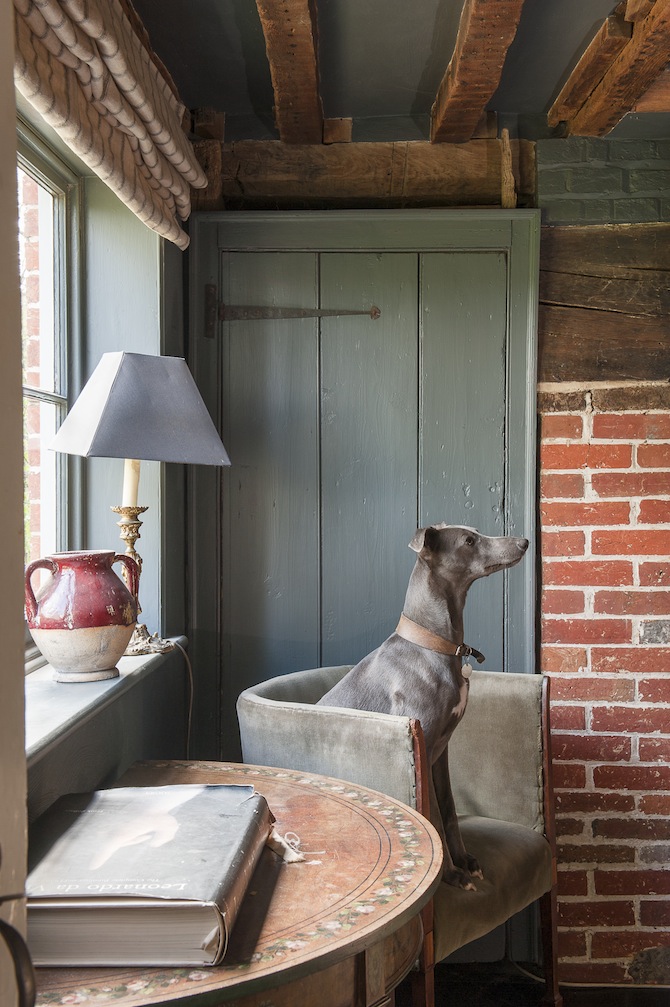 When your whippet is a critical part of your color scheme… (via Latte Lisa blog)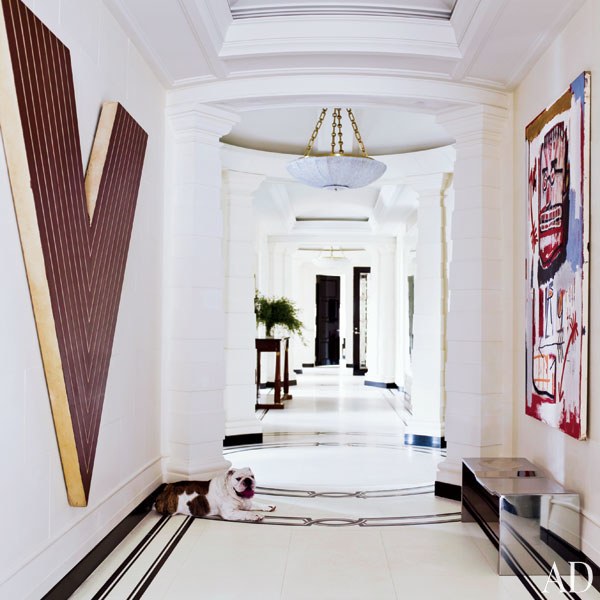 Can you find the English Bulldog on this beautiful custom corridor floor, in a David Kleinberg-designed project?
Does your dog look like your digs? I'd love to hear about it!