It's the end of what was, for me, a very long roller-coaster of a week. I'm a little tired from yesterday's One Room Challenge reveal (thanks to all for your sweet comments!), and going to the New England Design Hall of Fame induction dinner last night (which was great fun!). So I'm going to keep this one brief.
This one's for the ladies who have a husband who MUST have a recliner. You know who you are! We all know that finding a good-looking recliner is like searching for the proverbial needle in a haystack. Well, believe it or not, there are a few diamonds in the rough out there, if you know where to look for them. Today's Friday Family-Friendly Find is one such hidden gem.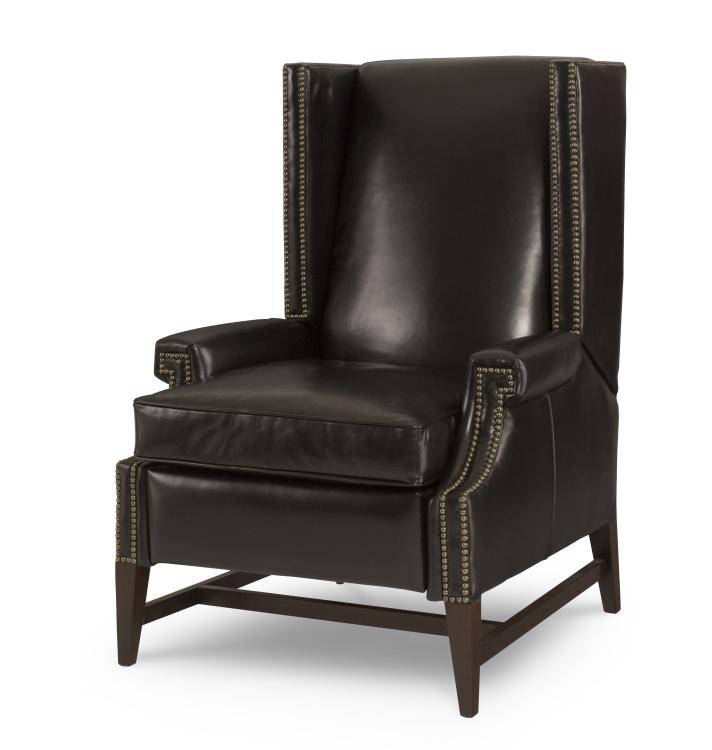 Can you even believe it's a recliner? This is not your Frasier Crane's dad's chair…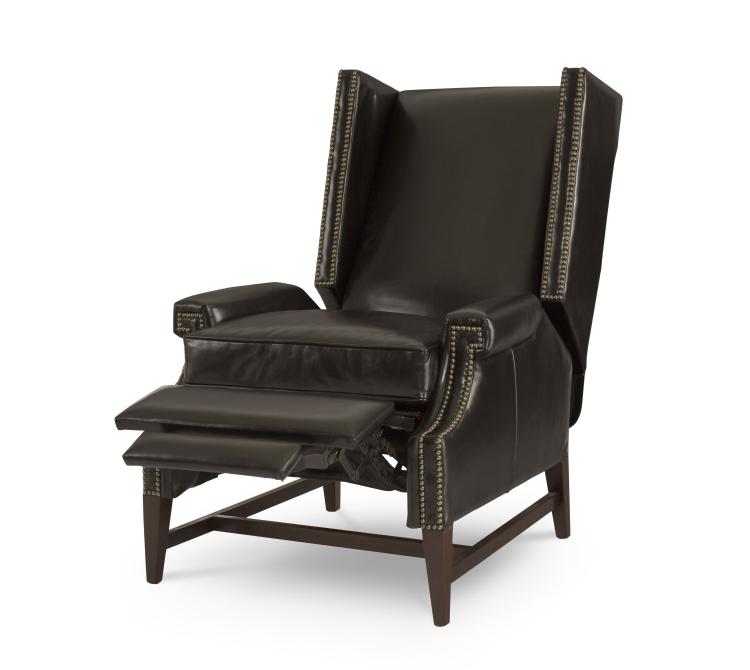 The Century Trading Company Noir Leather Recliner is made by Century Furniture. I think it would be a great addition to a study or library (or a Manbrary, if you have one of those!). The modern wingback and nailhead details, as well as more tailored silhouette, make this a winner in my book.
Happy Friday!