**Updated Tuesday @ 9:30AM – I omitted two fabulous rooms I had intended on including, but (not surprisingly) fell asleep whilst finalizing the post, and scheduled it in a drowsy haze. Two great spaces from Home Glow Design and Ashley Bell Interiors are now here!**
Sometimes I sit here scratching my head, unsure about what to blog about the night before a scheduled post. Other times, like right now, I have too many things that are timely and that I would like to write about.
First of all, I'd like to thank everyone who took the time to view and/or comment on my One Room Challenge "Perfect Landing" reveal from last Thursday.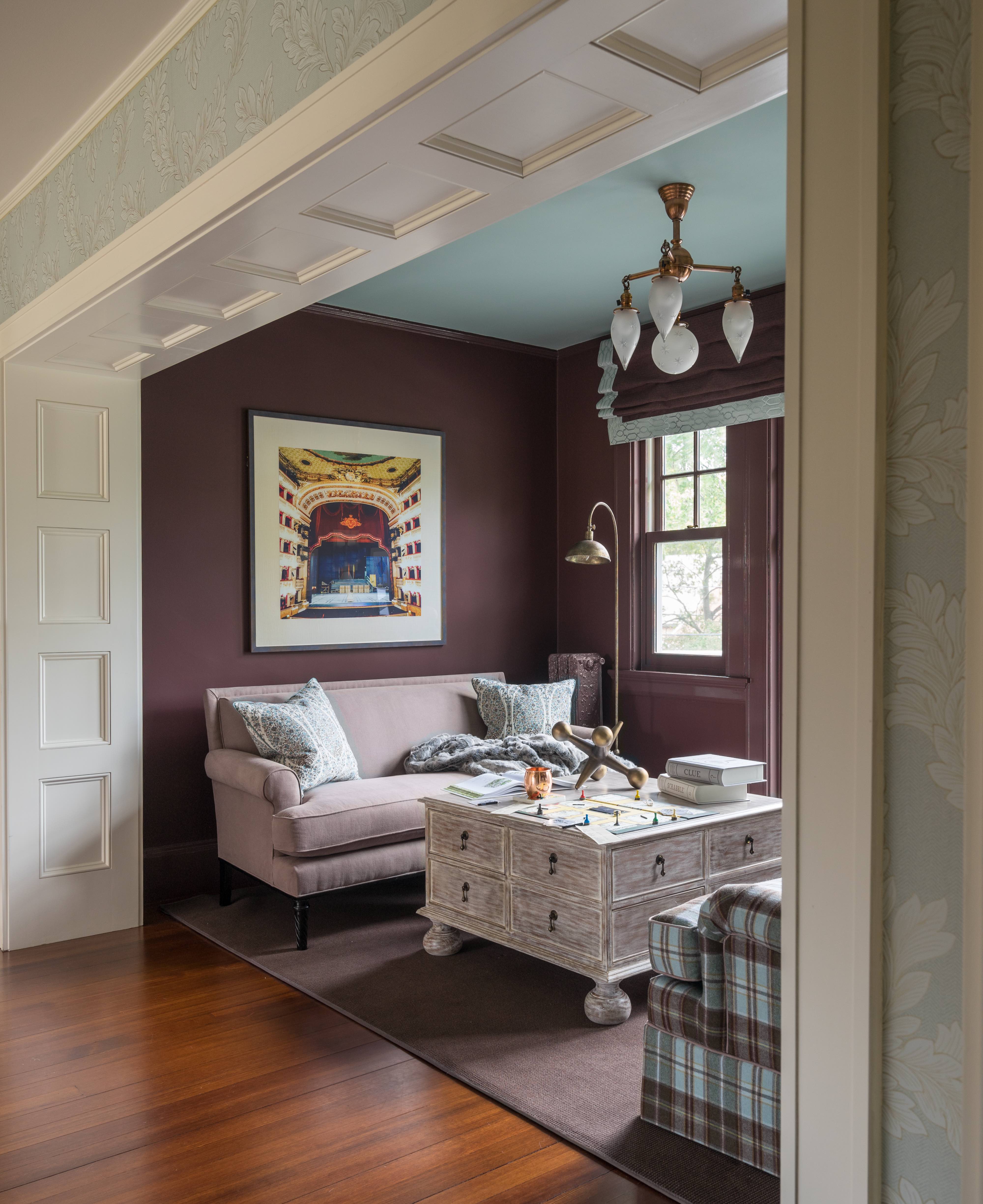 It is always a feel-good day when you get to unveil your ORC room!
Then, the very next day, this happened: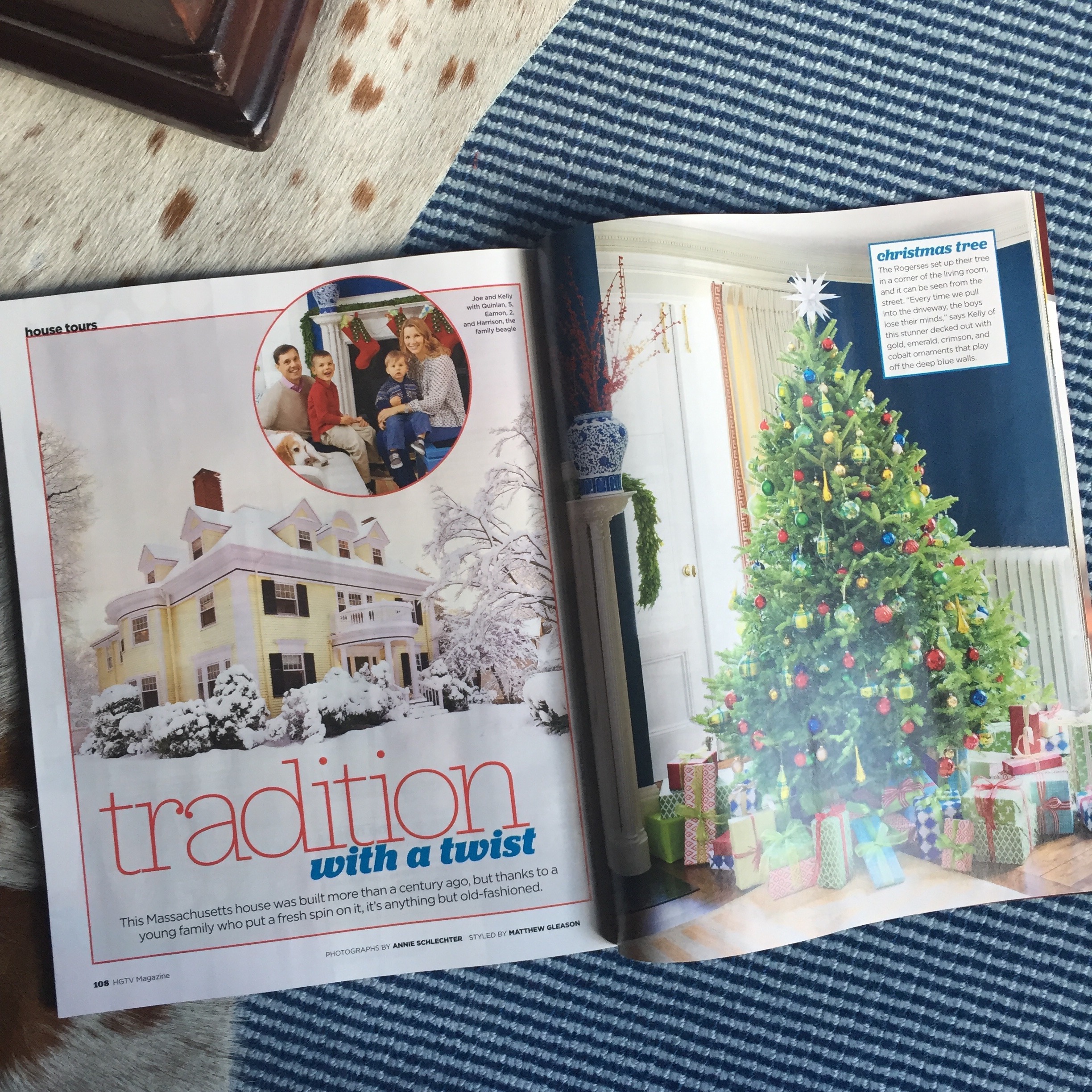 That's me and all my boys, gracing the pages of the December issue of HGTV Magazine, with our home all decked out for the holidays (with major thanks to the amazing editorial, photography, and stylist team!). This has been in the works since well before last Christmas, so I'm thrilled to finally see it on newsstands…and so very grateful for the kind words and support of my friends, family, and followers who have cheered me on in social media and elsewhere! Next week, I'll share my experience 'behind the scenes' of a magazine photo shoot.
I've never done a 'greatest hits' post for One Room Challenge, hosted by Calling it Home, but I thought it would be fun to round up the projects, from both the 20 sponsored bloggers and the 200+ guest participants (of which I am one), that are, in my humble opinion, pretty spectacular. There are so many great ones, it's hard to choose just a few!
In no particular order, and without further ado, here are my favorites from the Fall 2016 One Room Challenge…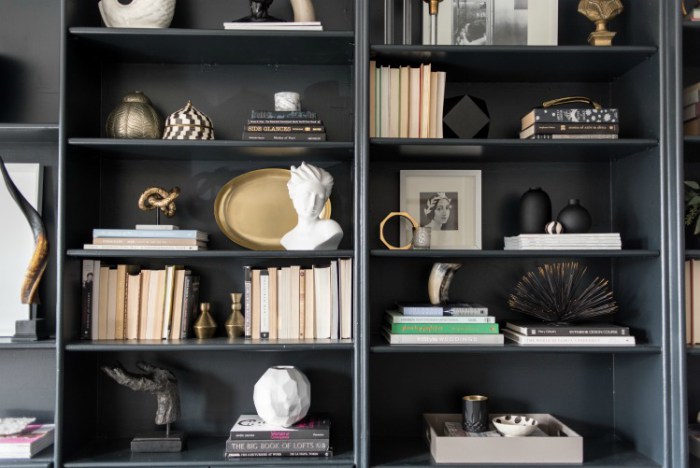 Shannon Claire's bookcase styling is on-point – nicely edited, and I like that there is a cohesive color story and 'theme' (by the way, when exactly did 'theme' become a dirty word in decorating?).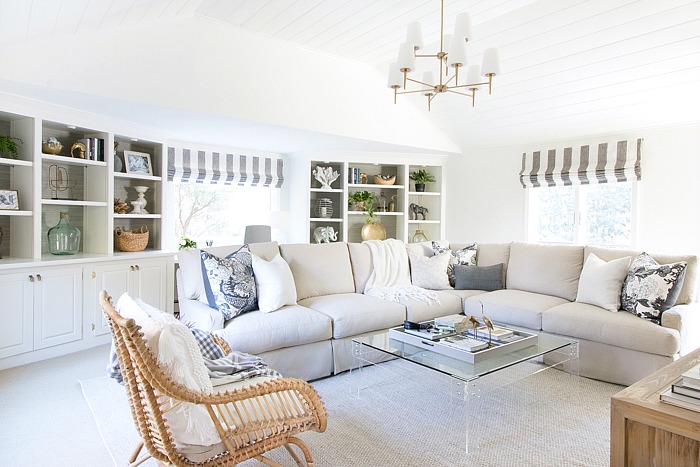 This family room by Kris Jarrett of Driven by Decor is light, bright, and looks oh-so-cozy – you've got to see the before to truly appreciate the transformation!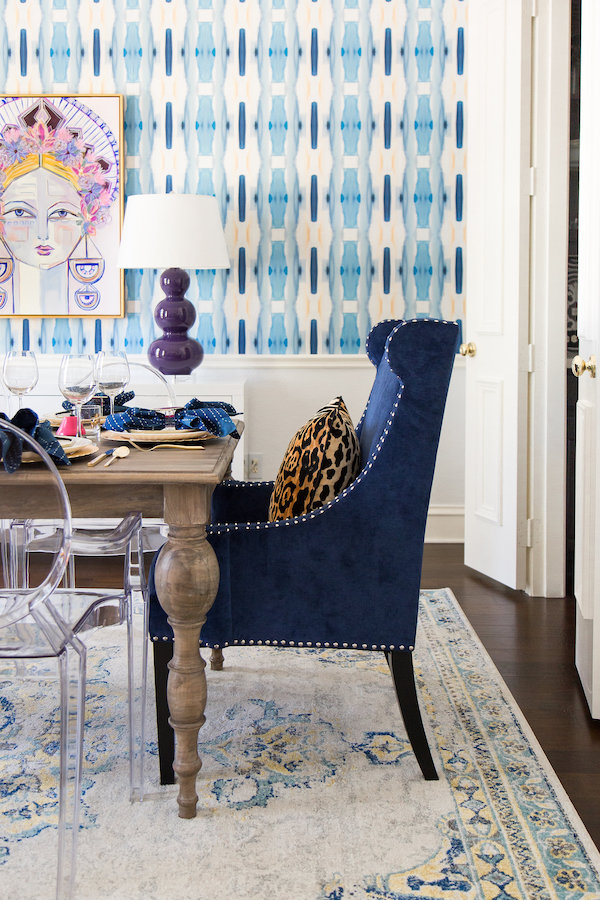 Cassie's (Hi Sugarplum) dining room is everything an entertaining space should be – inventive, inviting, and intriguing.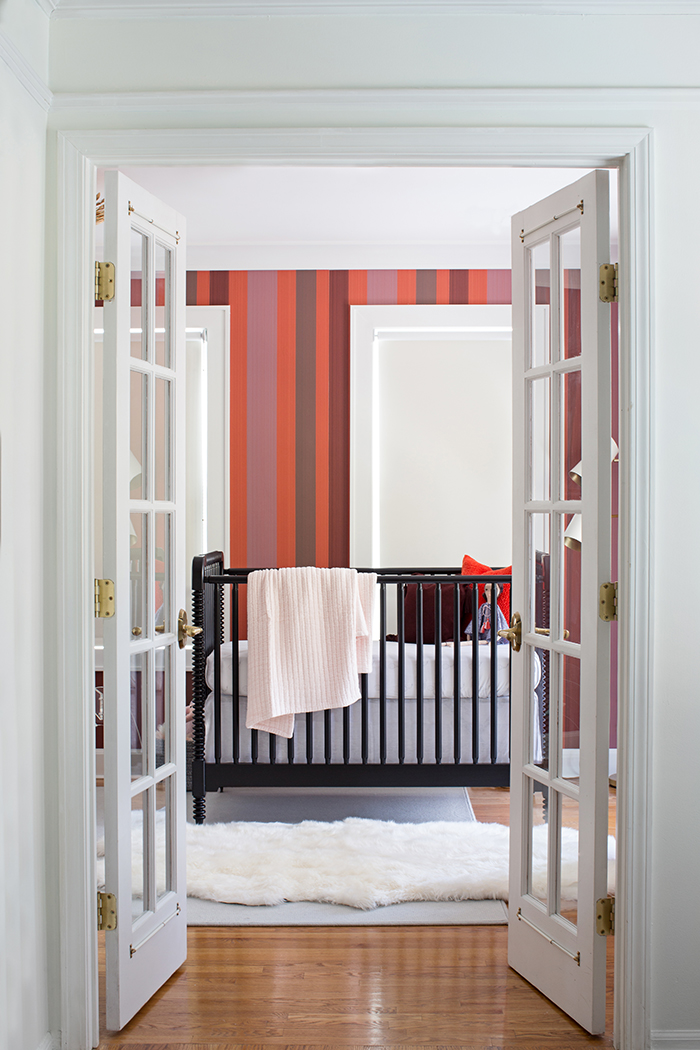 The Makerista's sunroom-slash-nursery-slash-office is made warm and approachable with this knockout wallpaper from Farrow & Ball.
This stand-out laundry room by Brepurposed combines a classic wood-navy blue-oriental rug decorative scheme with good old-fashioned DIY ingenuity…and the result is both functional and striking.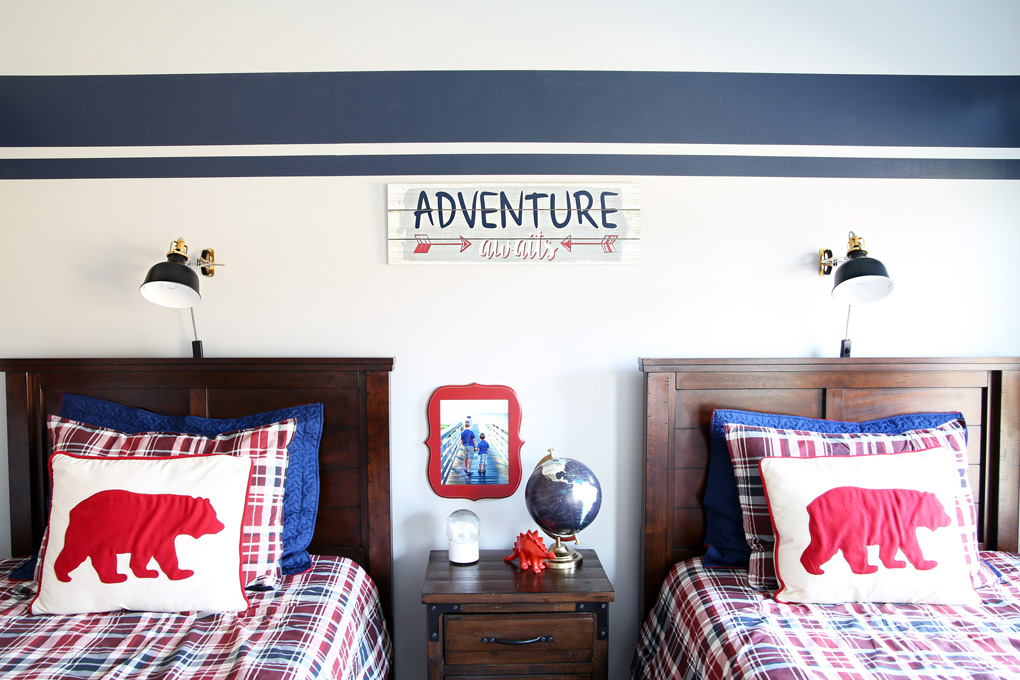 I was totally charmed and delighted by this classic shared boys bedroom by Abby Lawson!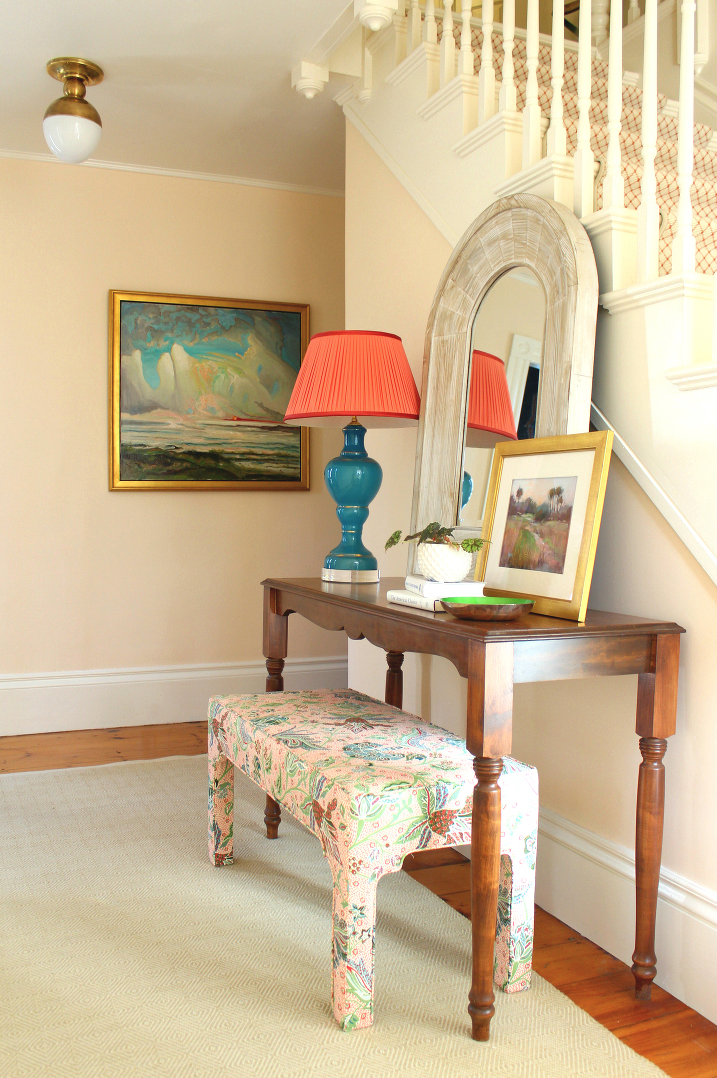 Amy Mitchell's 'Artfully Fresh Foyer' lived up to its name, with a delicate and sophisticated, yet refreshing and youthful space to welcome people into her 18th century New Hampshire farmhouse. And a lamp so good it continues to inhabit my dreams.
Jenny at Paint Yourself a Smile created this super-fun pop art teen bedroom makeover for her son.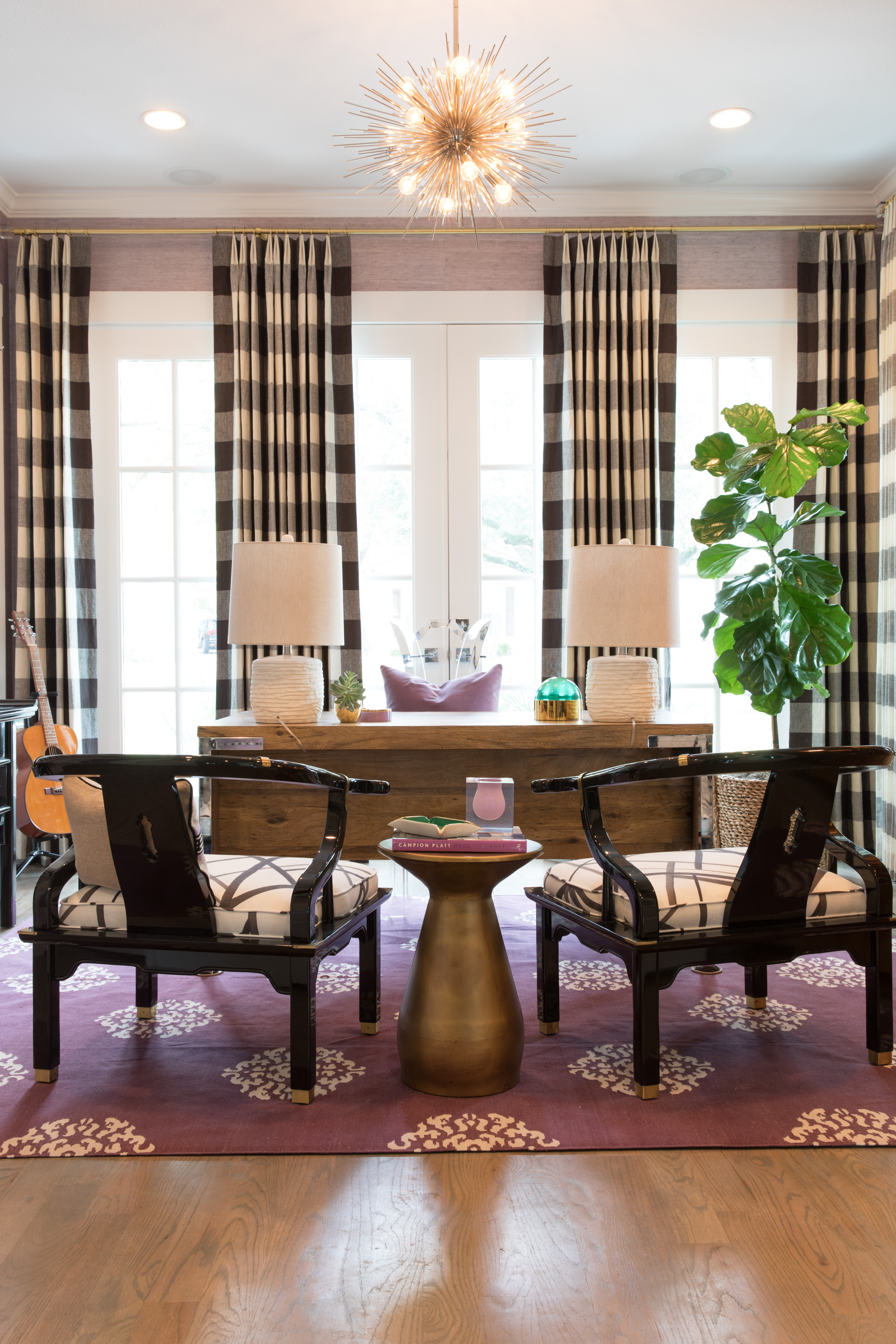 This has got to be one of the coolest #girlboss offices I have ever seen. It's got the glam, but also the funk, the prep, and soul…and that burled cabinet – oh my. Ashley Bell created it for a very lucky client!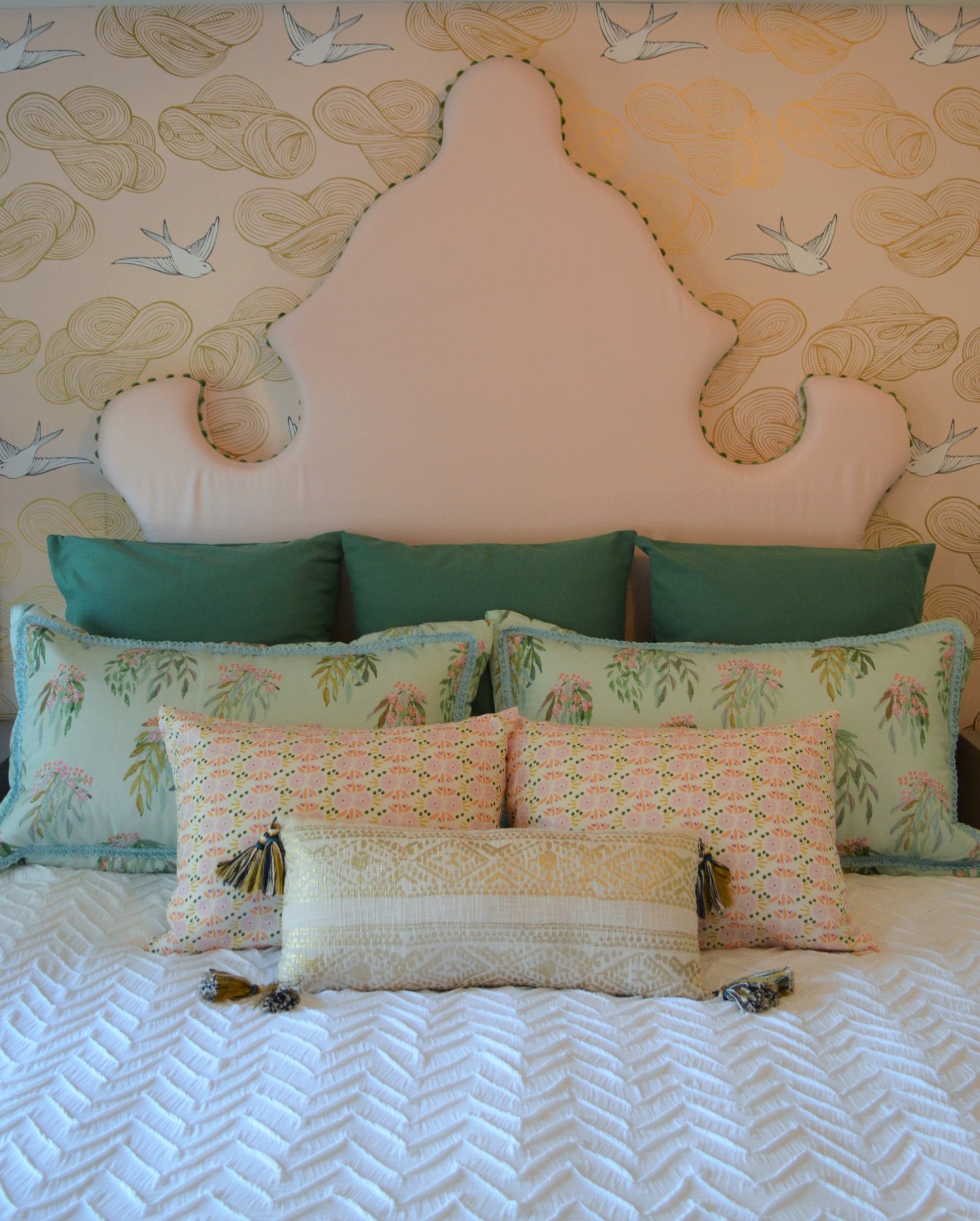 And one more bedroom – a dreamy, feminine master with an epic custom headboard by Mallory Treece.
Kudos to all of the ORC participants who made it to the finish line!