I hope you had a wonderful Thanksgiving! I enjoyed the day – I cooked a little, watched my eldest son place third in the 5-and-under turkey trot, and spent a lot of good quality family time with an amazing meal to cap it all off. I was thankful for not having hosting duties this year, but I'm already making my plans for Christmas dinner for 25 or so at our house (!!!).
Speaking of which, for those that host around the holidays, we are often packed to the gills with littles, necessitating a separate kids' table. In past years here, the kids table has been a total afterthought – we clear out our foyer, set up a couple of folding tables, throw a Christmas tablecloth on top, and then throw down whatever paper or plastic plates and cups we have on-hand and call it a day.
But why shouldn't the kids – some of whom may be nearly grown-ups, as is the case in our family – feel special with a festive-looking holiday table that is a little more polished, and a lot less wasteful?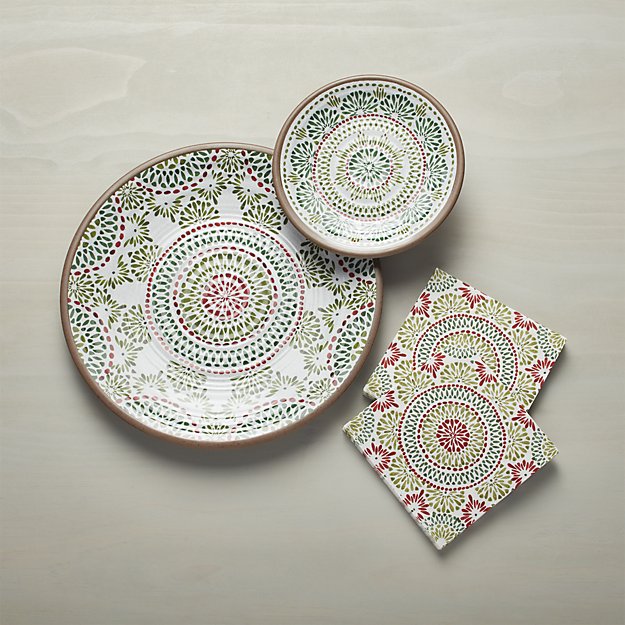 Crate & Barrel's Caprice Holiday Melamine plates and coordinating platter look like hand-painted stoneware, and are festive and fun, without the cliched characters or iconography that makes some hostesses cringe. Which means they could actually be used year-round! Melamine is a great solution for outdoor dining, as well. The matching paper napkins are cute, too.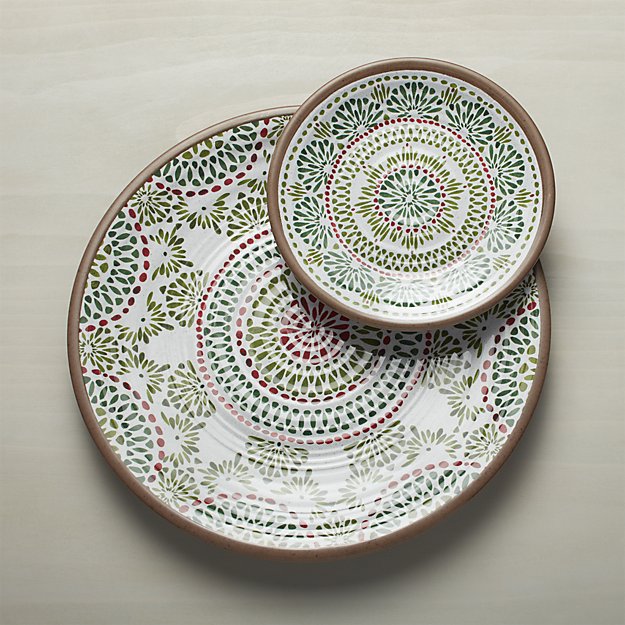 Remember, while melamine is dishwasher safe (top rack, please!), it is not microwaveable. Which I sometimes feel like I remind my husband of daily :). #themoreyouknow
Crate & Barrel is having a 15% off sale, with free shipping on orders of $49 or more, for Black Friday. Wherever your shopping adventures may take you over the weekend and into Cyber Monday, good luck and have fun!
Note: This is not a sponsored post. Just a product I thought was cool, cute, and useful!