As some of you may already know, my home is a featured 'House Tour' in the December issue of HGTV Magazine. I am honestly still pinching myself that I've been published in a national magazine. I haven't even been published in one of the regional New England design magazines! It was not something I expected at this juncture in my career, but I am beyond excited and grateful that it has happened.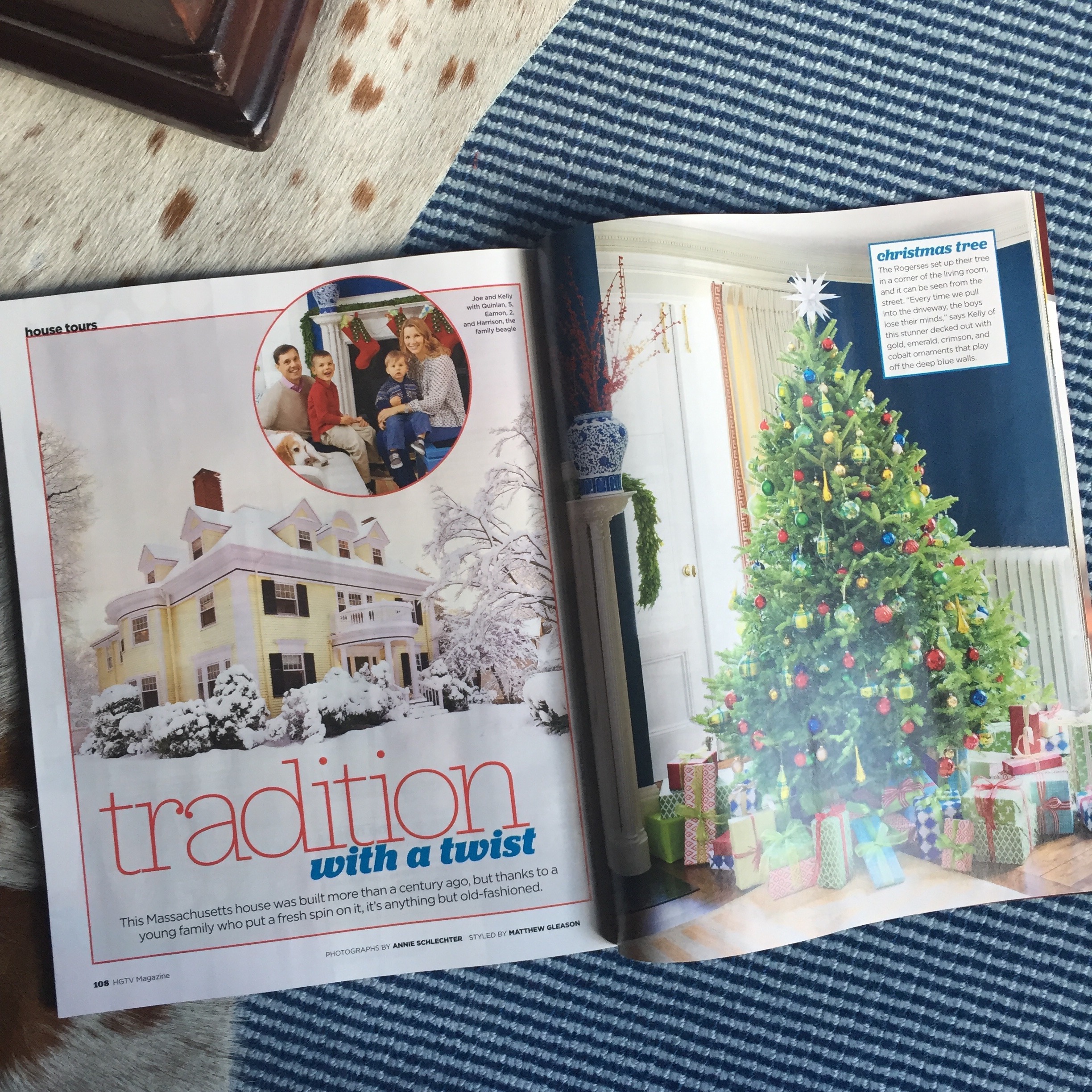 Since this was my first editorial shoot (I've of course done photo shoots commissioned by me, for my own portfolio), I was witnessing and participating in the whole process for the first time. I had every intention of documenting it thoroughly with lots of behind-the-camera pictures, but I captured surprisingly few images. You just get so wrapped up in the work that you kind of forget about all of that. In fact, I think my husband took a couple of the pictures I'm including in this post!
The process began a year ago almost to the day I am writing this. Right around Thanksgiving 2015, I received an email from an editor at the magazine out of the blue. At first, I actually thought it was a scam (because I have seen one or two that invoke 'HGTV' to try to get your attention) and didn't read it! Thankfully, I did get back to it and began an email exchange that ultimately resulted in me signing an agreement to have our home published in HGTV Magazine.
Part of that agreement required me to 'go dark' with respect to publishing any pictures of my home until awhile after the issue hit newsstands. And I had to withhold the details from all but my immediate family, who would also have to participate in the shoot. Have you ever tried keeping a secret for a year? Holy cannoli, it was not easy!
Anyway, it was soon decided that my home would be one of the featured stories in the December issue – that means a holiday-themed shoot.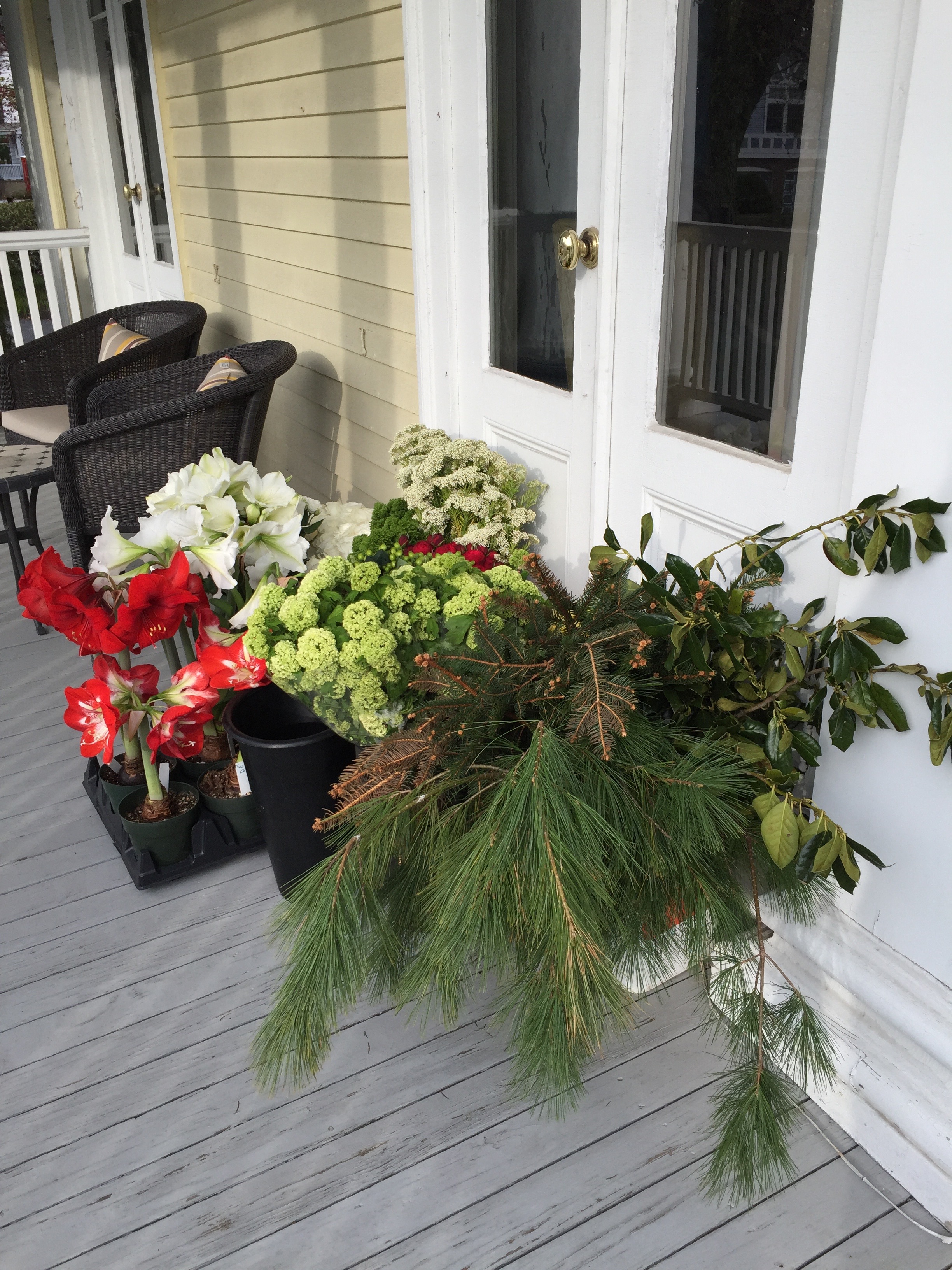 The Christmas-ing of my house, both inside and out, in late April was fascinating to watch. The editorial and stylist teams led the charge, and spent two days decking the halls in preparation for the two-day shoot.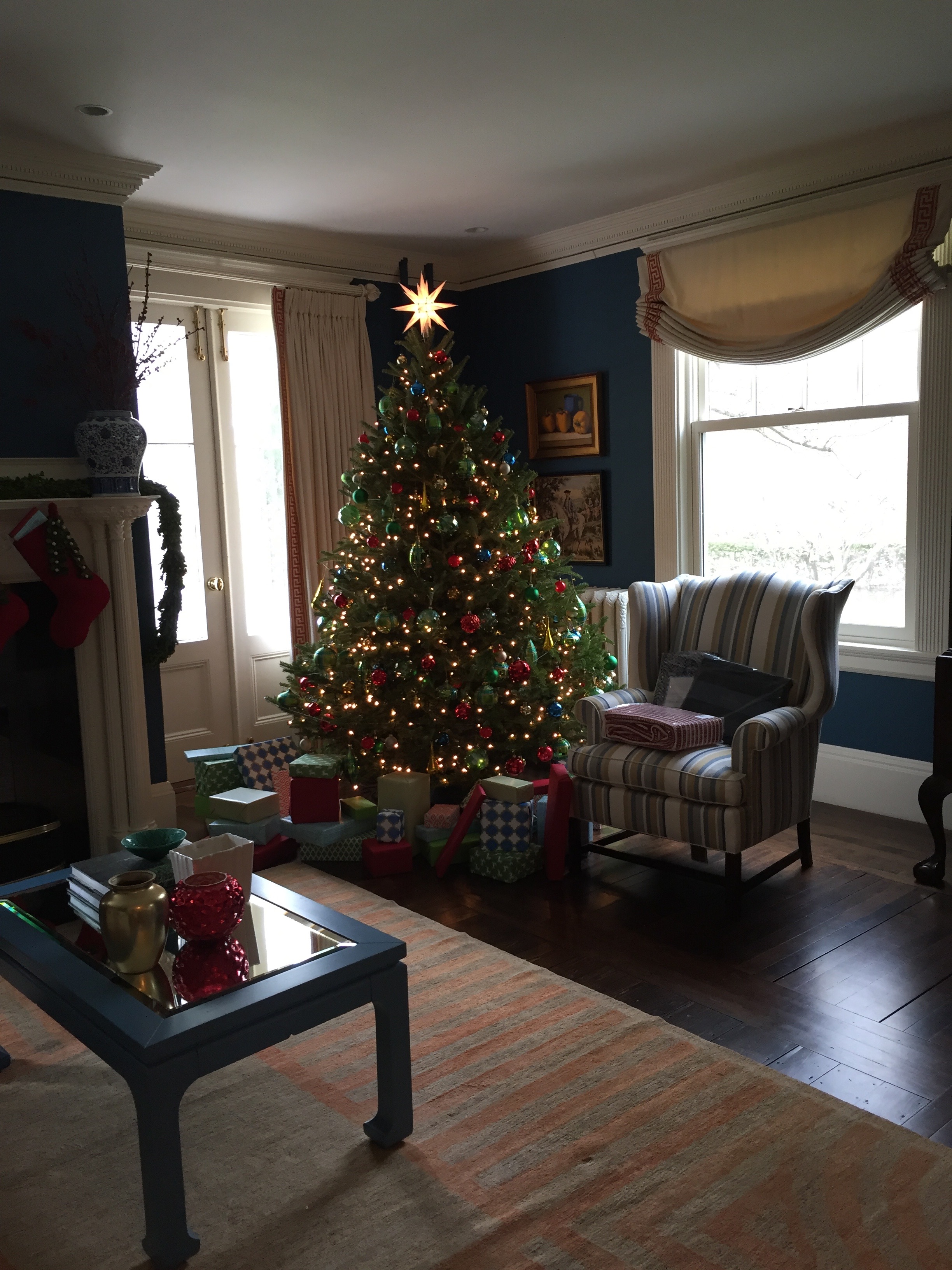 I learned a few stylist secrets along the way – the most enlightening of which was how they make the tree look so perfectly plump and perky! Matthew Gleason was the stylist on the shoot – he is a genius at his craft, and was a delight to work with.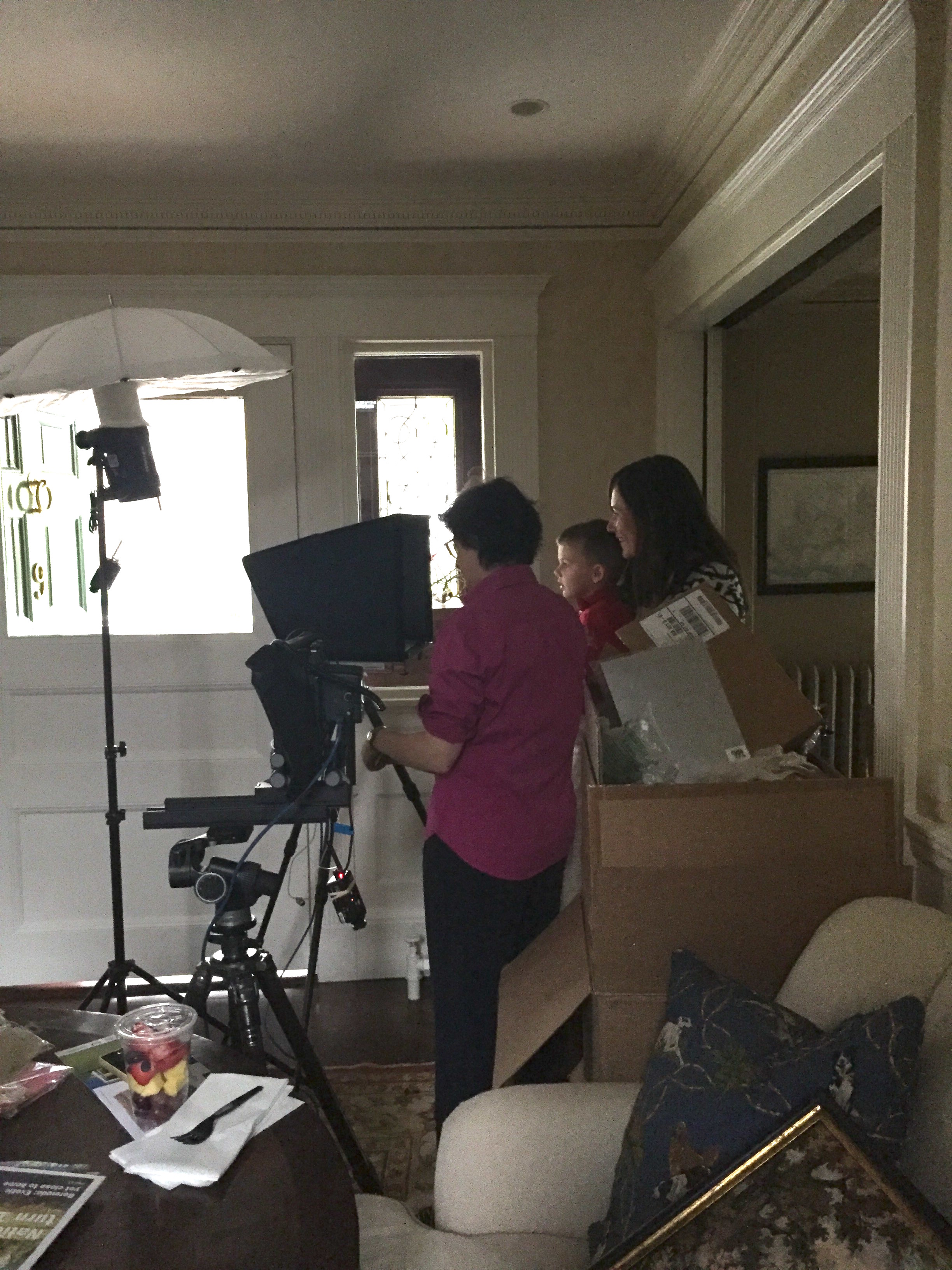 All of the 'stuff' kind of gets moved from one room to the next – here you see one whole sofa, plus some artwork, pillows, etc. that was removed from my living room to get the perfect magazine-worthy shot. Above, (fantastic) photographer Annie Schlechter consults with my 5-year-old and HGTV Magazine Home Director Jami Supsic on the living room shot.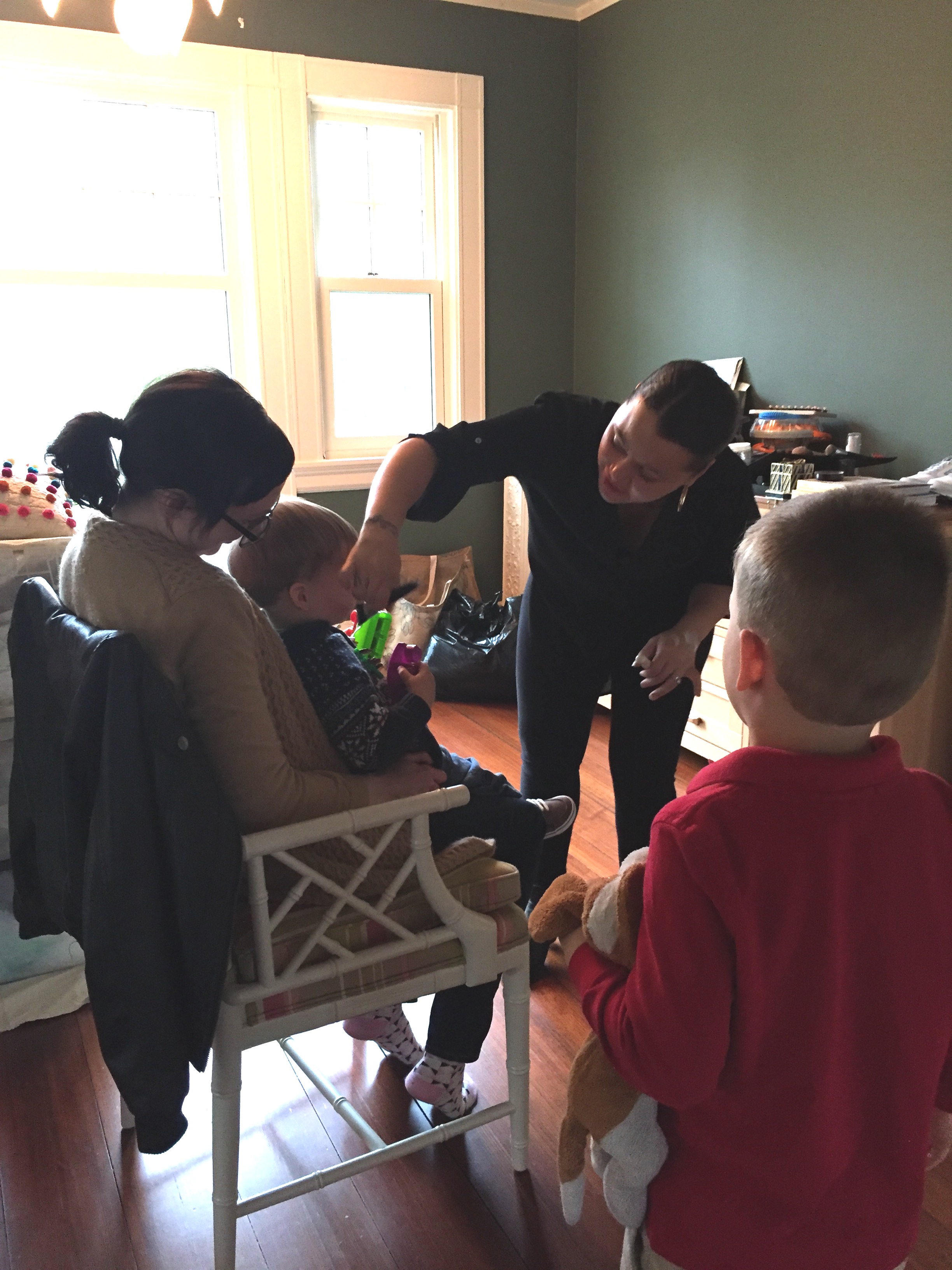 We all got the movie star treatment with on-site hair and makeup (even the boys!).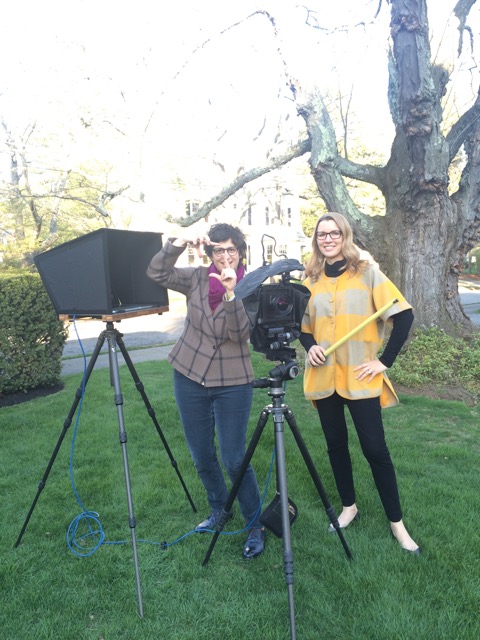 Annie and I discovered we had something unexpected in common: We graduated from the same little college (Williams)! Here we are striking our best cheesy 'work' poses for a picture to send to the alumni review. Because we always walk around like this. And my neighbors think I'm totally normal.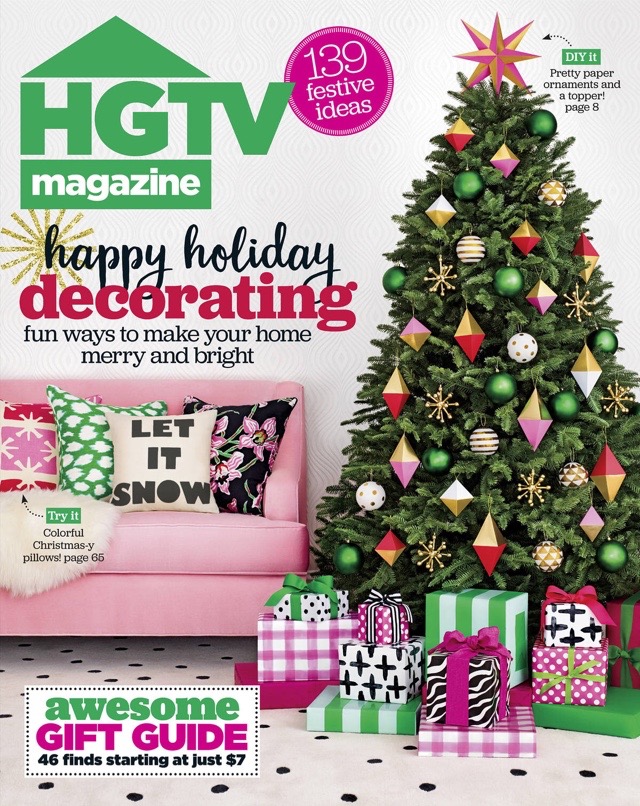 The December issue is on newsstands now! There are some really great holiday gift guides in here, too, for a variety of budget levels.
I hope you enjoyed this peek behind the scenes!