When working on a kitchen project, I find that most of my clients want comfortable, upholstered dining chairs and  counter or bar stools, rather than wood or metal (which can look fantastic, by the way, but are often not conducive to lingering at the dinner table with the family – though sometimes that may work in your favor! :)). I advise clients to make those chairs as easy to clean and care for as possible, and usually I recommend and use faux leather (vinyl) for everyday dining seating. There are so many wonderful options, colors and textures available – many of which come pretty close to the look of leather, if that's the look you wanted.
But recently I learned about an actual leather I would put into the same class with vinyl fabric, that provides durability, is waterproof, and resistant to fading. Believe it or not, it is able to be used both indoors and out!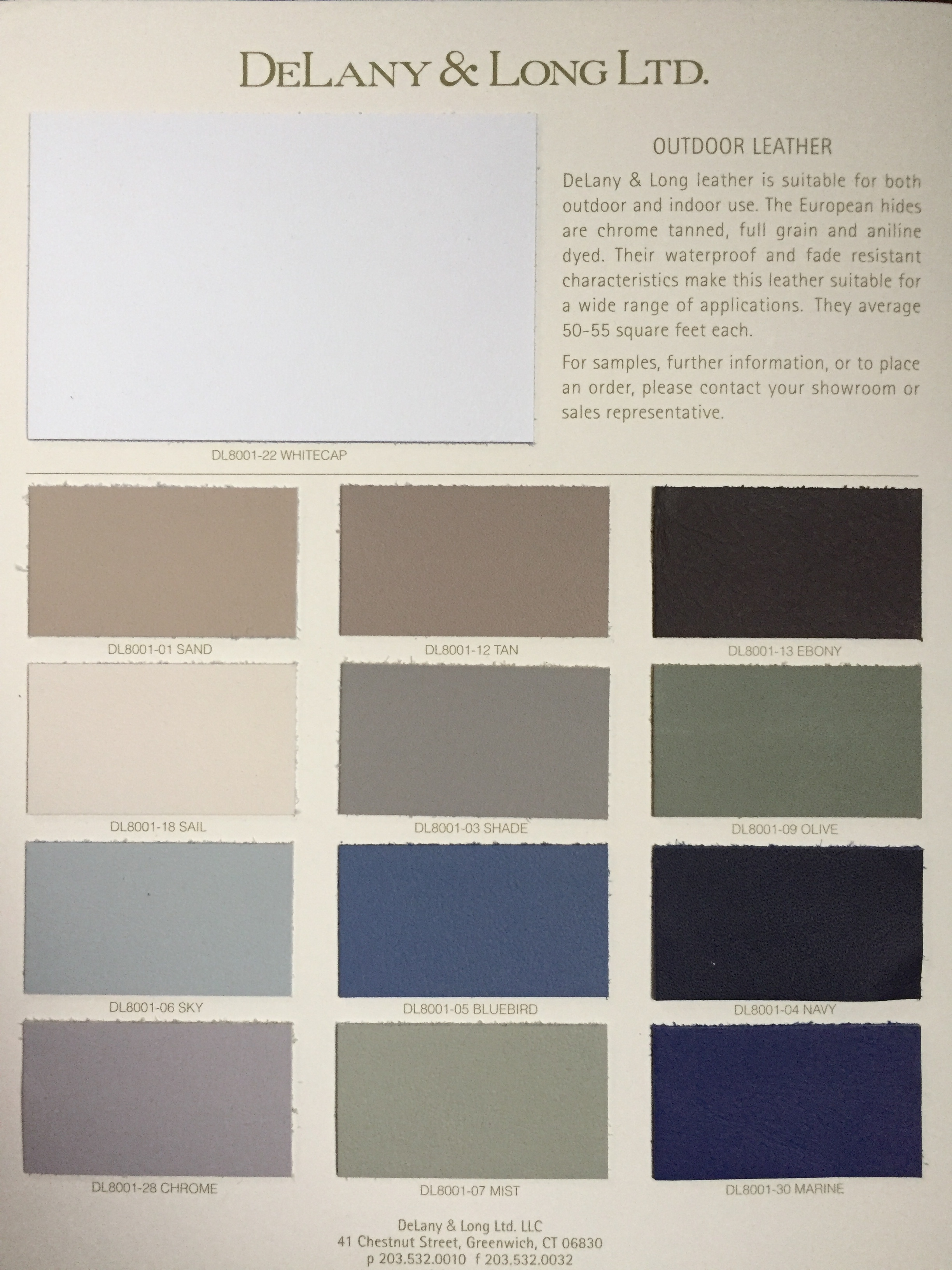 Delany & Long's Outdoor Leather is full grain, aniline dyed, and chrome tanned of European hides. It comes in several colors (as you can see above, which is just a snapshot of my color card). Now, if you wanted to use this product outdoors, you absolutely can, but you wouldn't leave it out all winter in a cold climate – bring those cushions in for the season.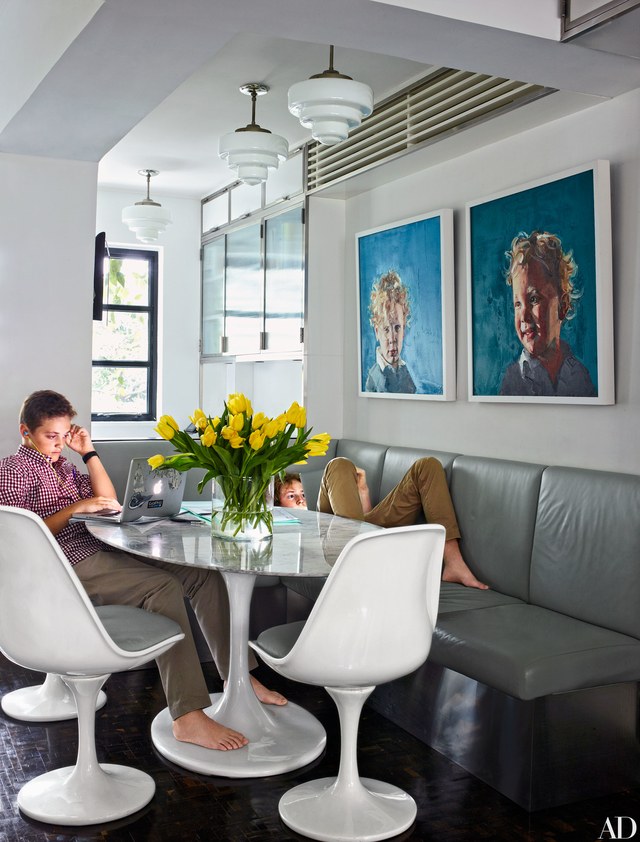 Photo credit: Simon Upton (via Architectural Digest)
This is just a perfect use case for this product – a very stylish, yet totally kid-friendly and comfortable custom banquette situation. These cushions are all upholstered in Delany & Long Outdoor Leather. I just wanted to repeat – this is real leather, folks! Not the imitation stuff but the real article! So if you absolutely have to have leather, but you're worried about your ability to keep kitchen seating (or family room chairs, ottomans, etc etc!) wipeable and clean, this is the #FFFFind for you. Delany & Long Outdoor Leather is available through Kelly Rogers Interiors.
Have a fantastic weekend – and for those in my neck of the woods, if you need a shoveler, Eamon (my 2 1/2-year-old) will be an enthusiastic volunteer! I cannot believe it is supposed to snow today!!
xoxo