I'm fresh out of ideas for last-minute Christmas gifts (and sadly, I could still use a few), so I'm getting back to an 'evergreen' approach to Friday Family-Friendly Finds for awhile.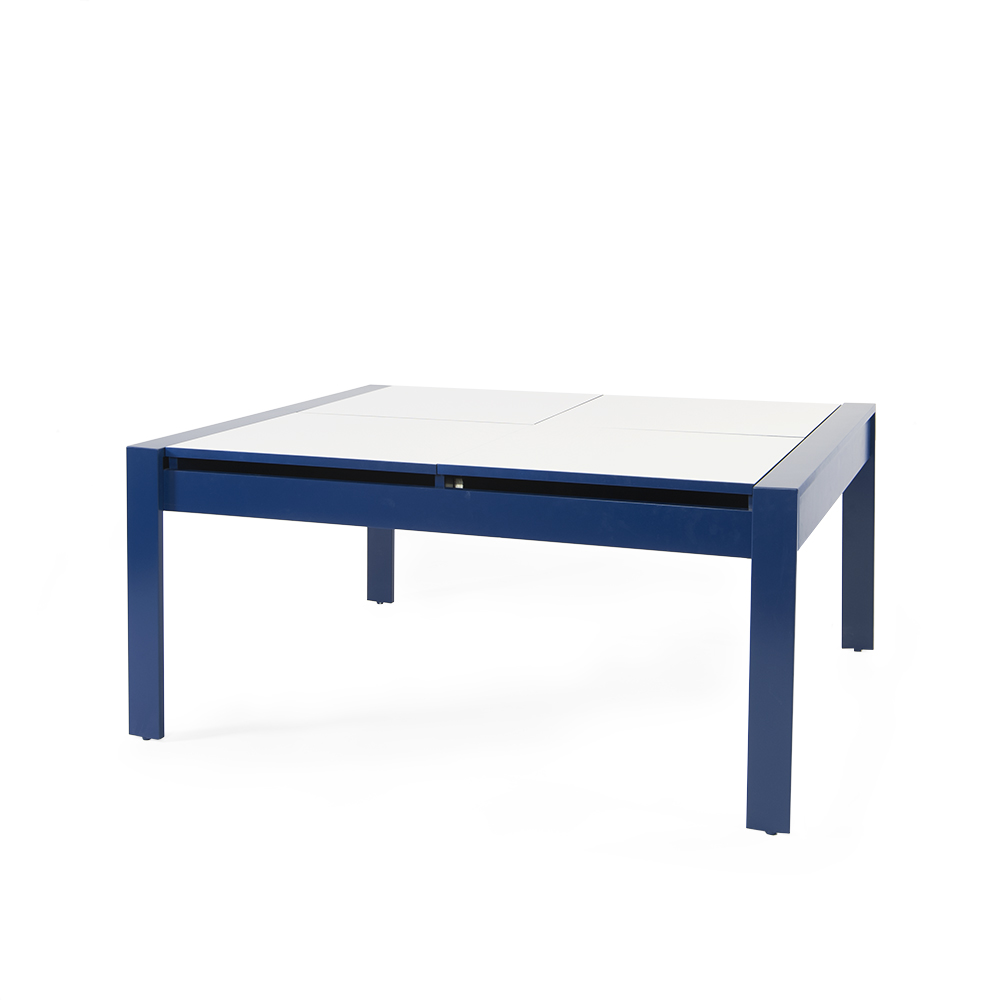 Today's #FFFFind is the Austin Playtable by ducduc. I first discovered this piece at ducduc's showroom at the New York Design Center earlier this year. At 26″ high, it's a great, high quality piece for kids to grow into, and not grow out of shortly after they're physically able to sit at a playtable.
At first blush, it looks like an ordinary table – certainly a nice one, but nothing particularly special or unique. Right? Let's take a closer look…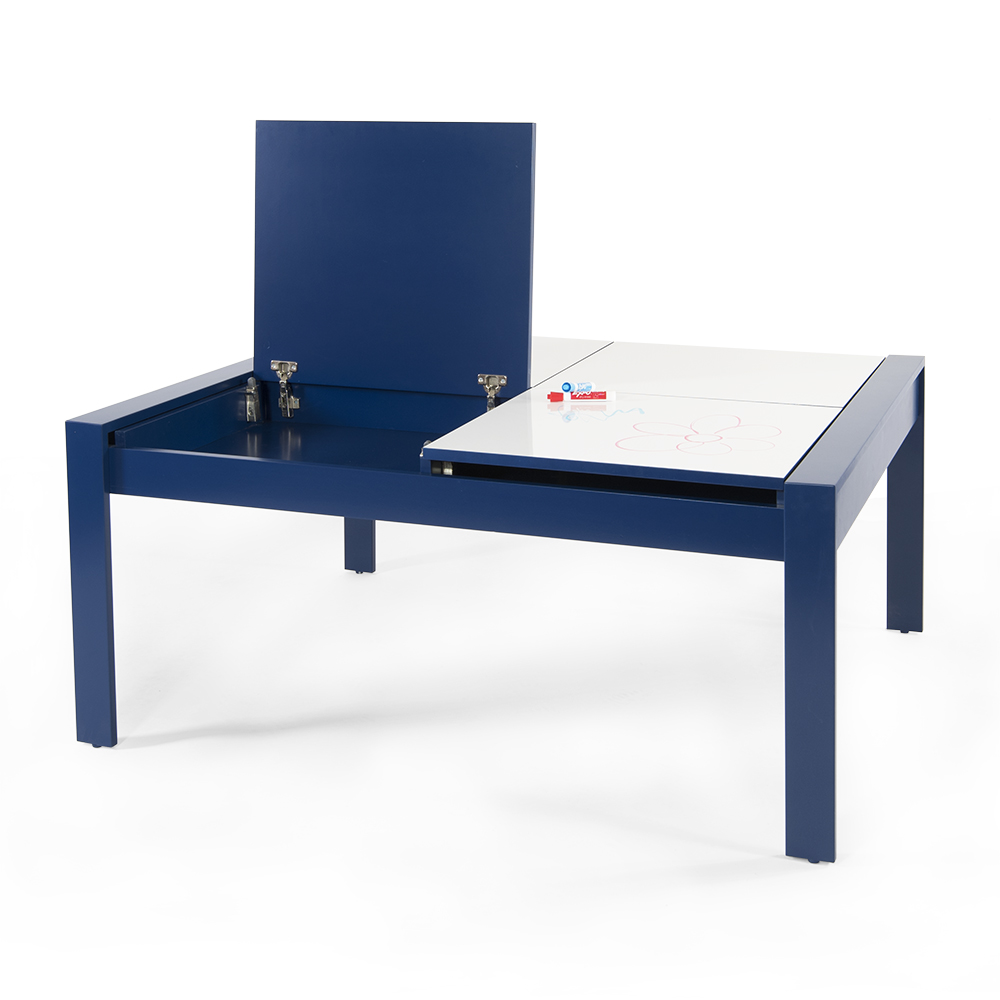 Each of four panels comprising the table's surface lifts up to reveal concealed storage that's just perfect for stashing away coloring books, construction paper, scissors, crayons, and the like. And, there's a space between the top and the table's apron to help prevent pinched fingers – excellent!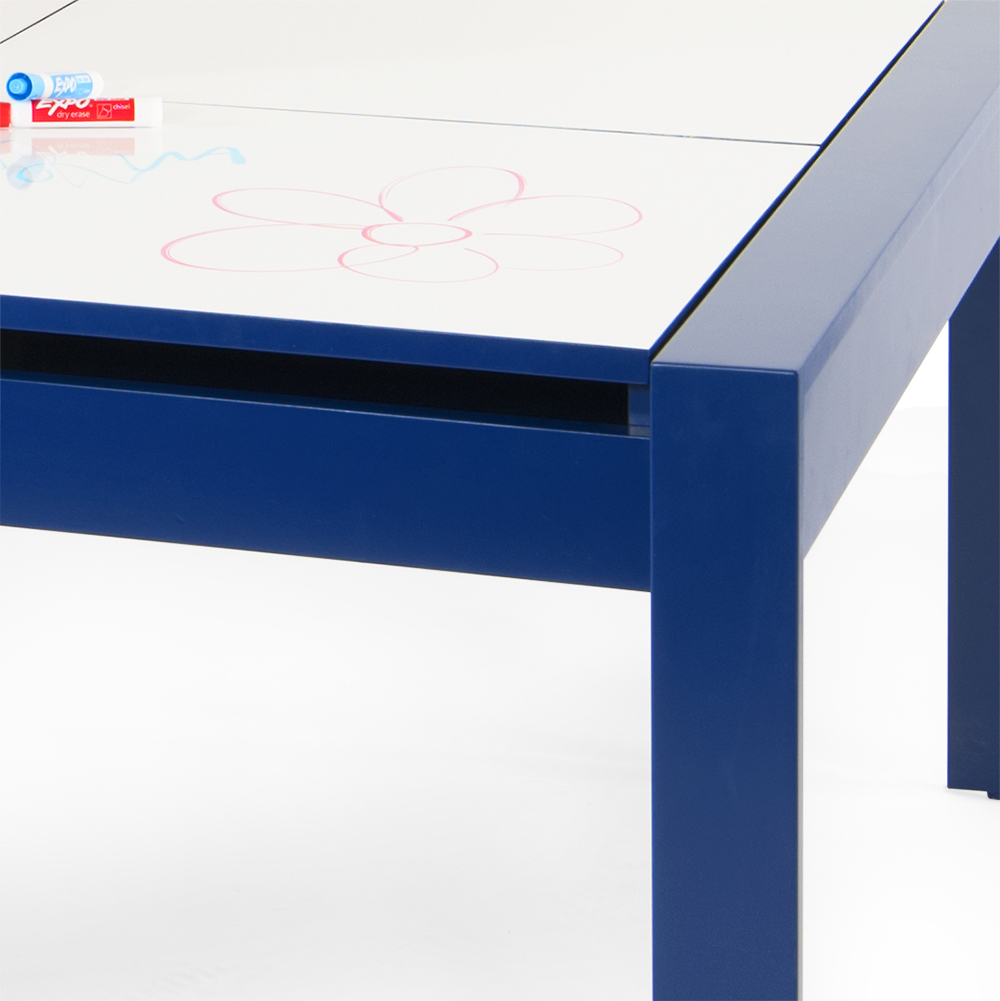 Hold the phone! The entire tabletop is a dry-erase board. Talk about a worry-free surface. And what a great way to encourage the creativity of children.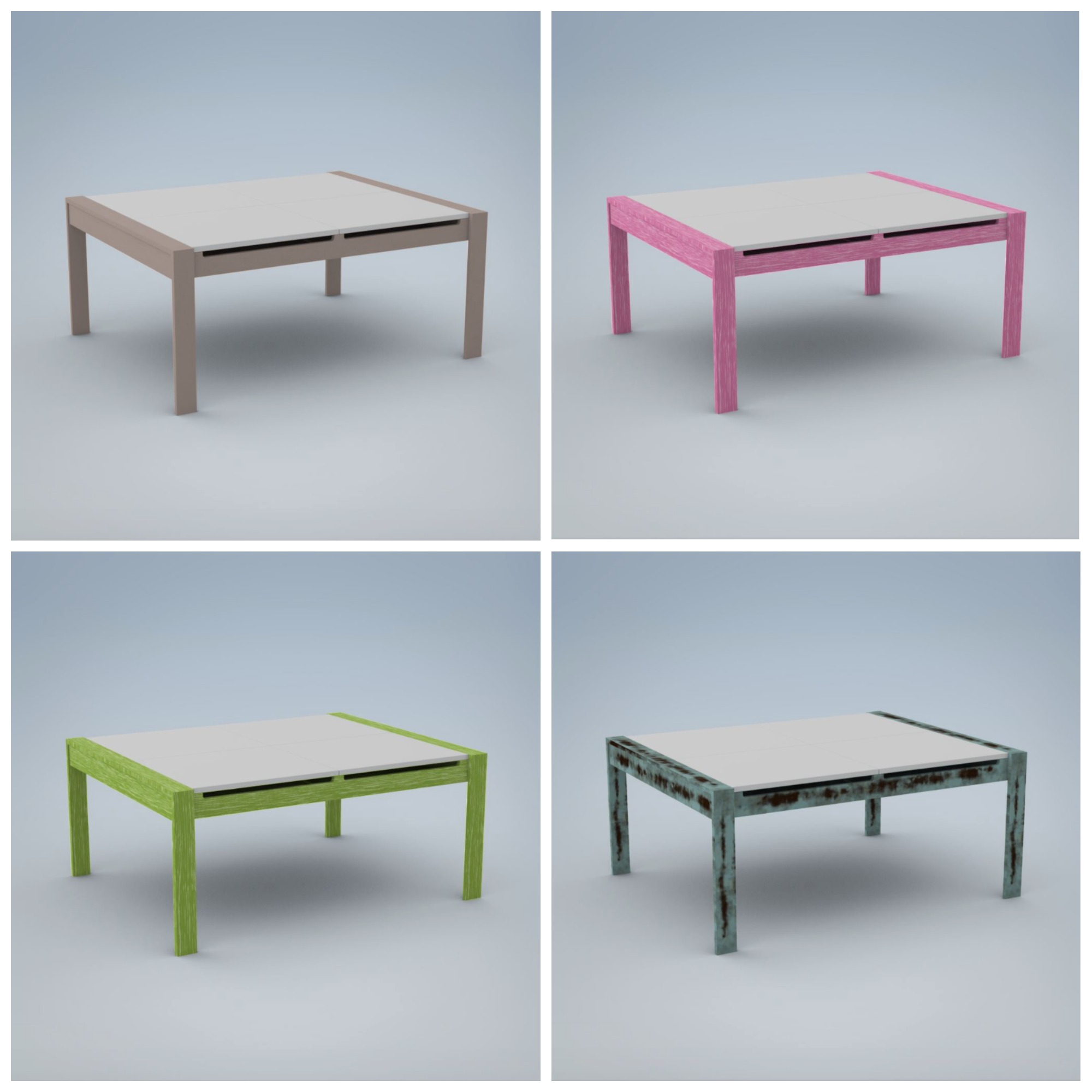 Perhaps best of all, the Austin Playtable can be customized to your little heart's delight. And ducduc has a great online tool to allow you to try different finishes. In addition to a variety of paint colors and wood stains, you'll also find a rainbow of cerused wood colors, worn lacquer, glazes, bleached wood, and oxidized copper, just to name a few.
I'm going to take a little break next week (maybe popping in here once before the new year), so this will be the last #FFFFind of 2016! Tell me…how do you like this feature? Is it helpful? What would you like to see here?
Follow us on Facebook to keep up with the latest, including all new blog posts. Next Tuesday and Friday, I will be posting two classic blog posts from the archives there.
Thank you for reading, and, to those who celebrate it, a merry, merry Christmas!