Finding attractive tableware that is also shatterproof and easily handled by a child is no easy feat. I don't know about you, but my cupboards are full of Paw Patrol and Thomas plates, mismatched 'Take and Toss' cups and tops, and a slew of other items I cannot wait to get rid of when we finally emerge from this phase with young children.
Be that as it may, one of the things I'm always mindful of is encouraging independence at the dinner table – whether it's washing one's hands without being asked, clearing a plate at the end of a meal, or pouring one's own water refill at the table. I have seen this in action at my son's school, and it's a wonderful thing.
This week's find is a 'synthetic crystal' pitcher that looks fancy enough to bring to the table at a dinner party (or certainly a well-appointed outdoor affair, as well!), but sturdy enough for everyday use.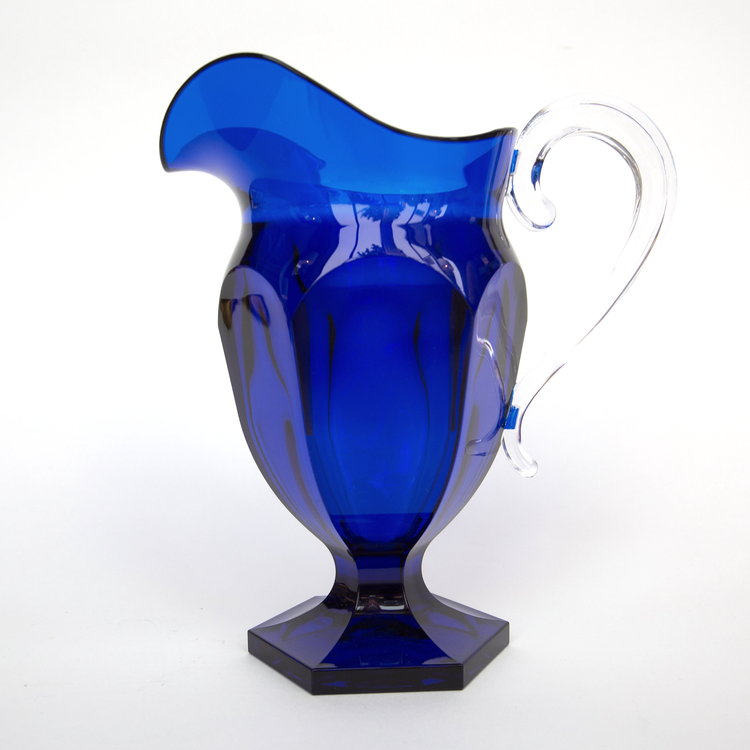 The Roberta Pitcher from Giardini di Sole (locations in Boston, Vancouver, and Rome, naturalmente) is so elegant, and beautifully toes the line between modern and traditional. There are several jewel-toned color options (our favorite is this cobalt blue hue), in addition to clear acrylic and opaque white, which has the look of milk glass. Also in the 'synthetic crystal' collection are  tumblers, goblets, wine glasses, bowls, and serving pieces.
As an added bonus, and to complete an ensemble, I'll give you another find this week! Also available is the St. Tropez collection of melamine dishware, which look like colorful, fancy hand-glazed Italian stoneware.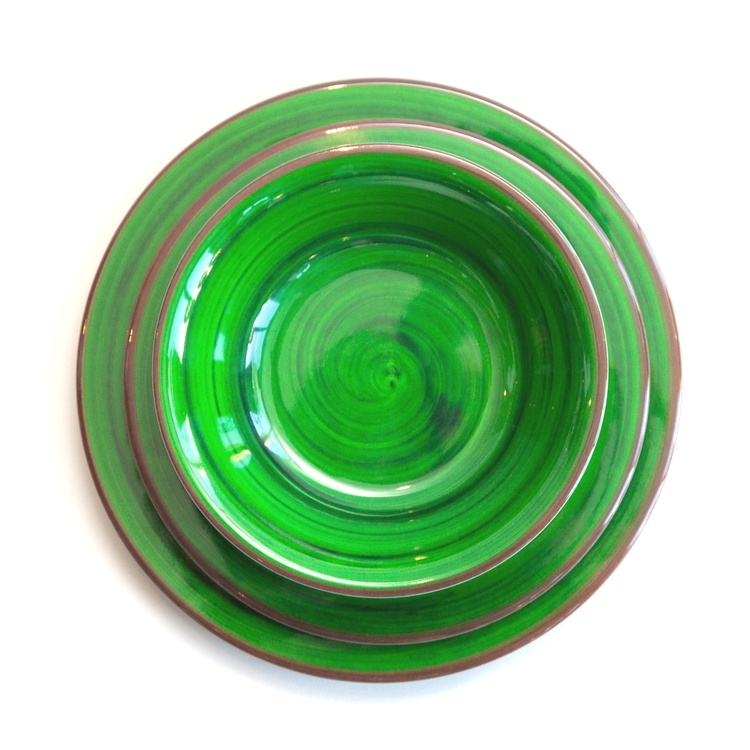 Everything is tailor-made for colorful mixing and matching, suitable for indoor or outdoor dining, and completely worry-free when it comes to your kids. The acrylic items are recommended to hand wash, but the dishes can be put in the dishwasher on the top rack. (Melamine should always go on the top rack to be away from the heat source).
I have seen these collections in person and they are truly stunning.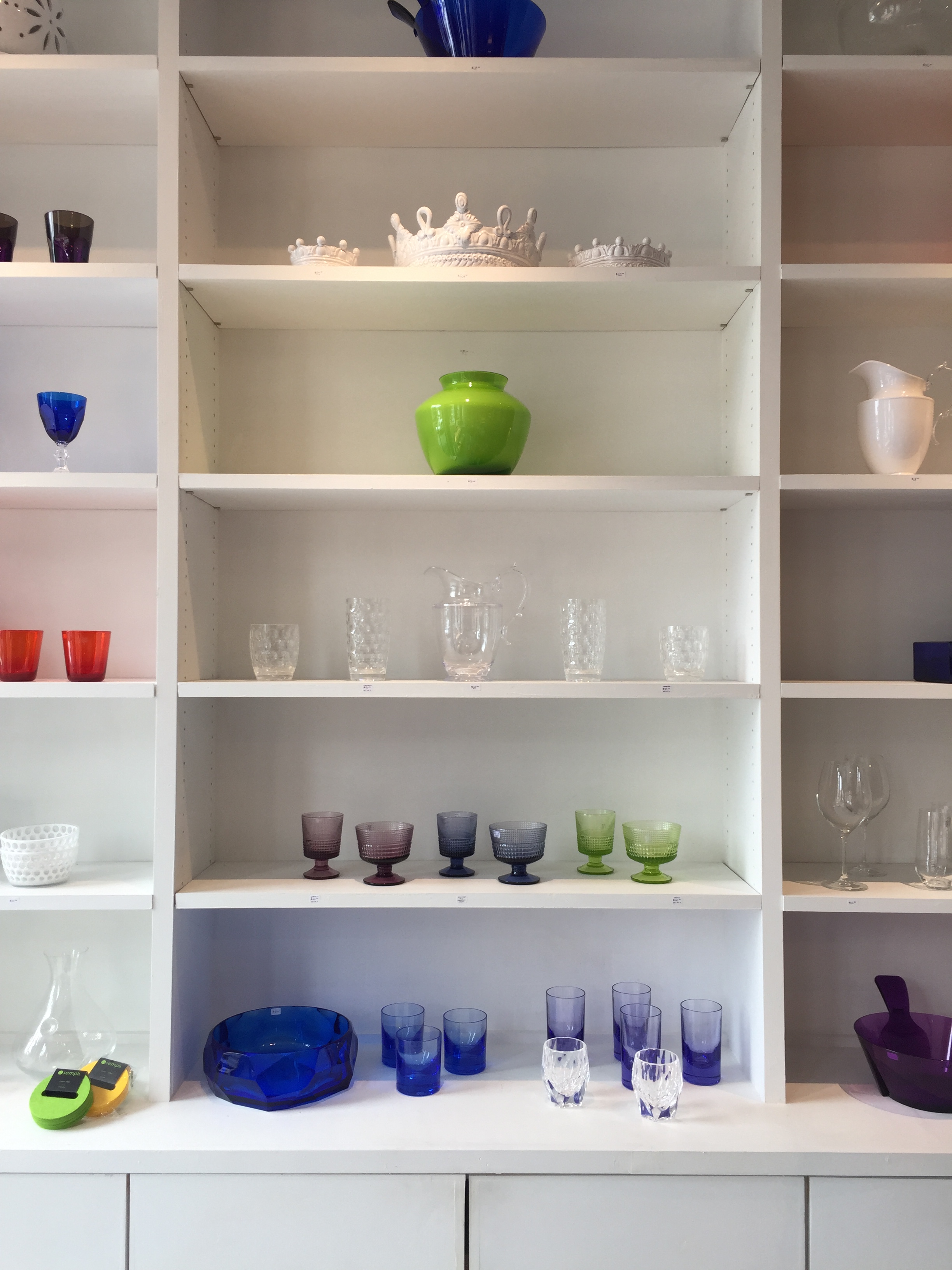 They are mixed together with pressed glass and ceramic pieces in this display, and they fit right in! You really can't tell they're acrylic. The faceted designs are particularly fetching, and luxurious-looking.
Have my Boston-area friends checked out this hidden gem in SOWA yet? Happy shopping!
xoxo