As a decorator, I appreciate, and even need the ability to customize, in some way or fashion, virtually everything that goes into my clients' homes. I also like to make sure all members of the family, including pets, are acknowledged and addressed in my design solutions.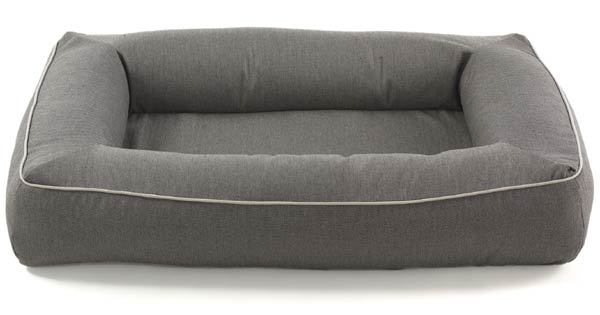 That's why I love the Benji Dog Bed, designed by Joe Ruggiero for The MT Company. It comes in three sizes to accommodate virtually any pooch. You can use any one of Joe's Sunbrella fabrics, or a combination thereof, for a dog bed that is easy to spot clean with soap and water, or even bleach (!), and machine washes (the cover zips off) beautifully. In other words, you can decorate a room with a dog bed in mind, and design the dog bed to actually fit your room's decor!
I personally own two, and my dog, Harrison, absolutely loves them! I ordered one last fall to use in our library/my husband's office – aka 'The Manbrary.' I used three different fabrics, and I love the way it turned out.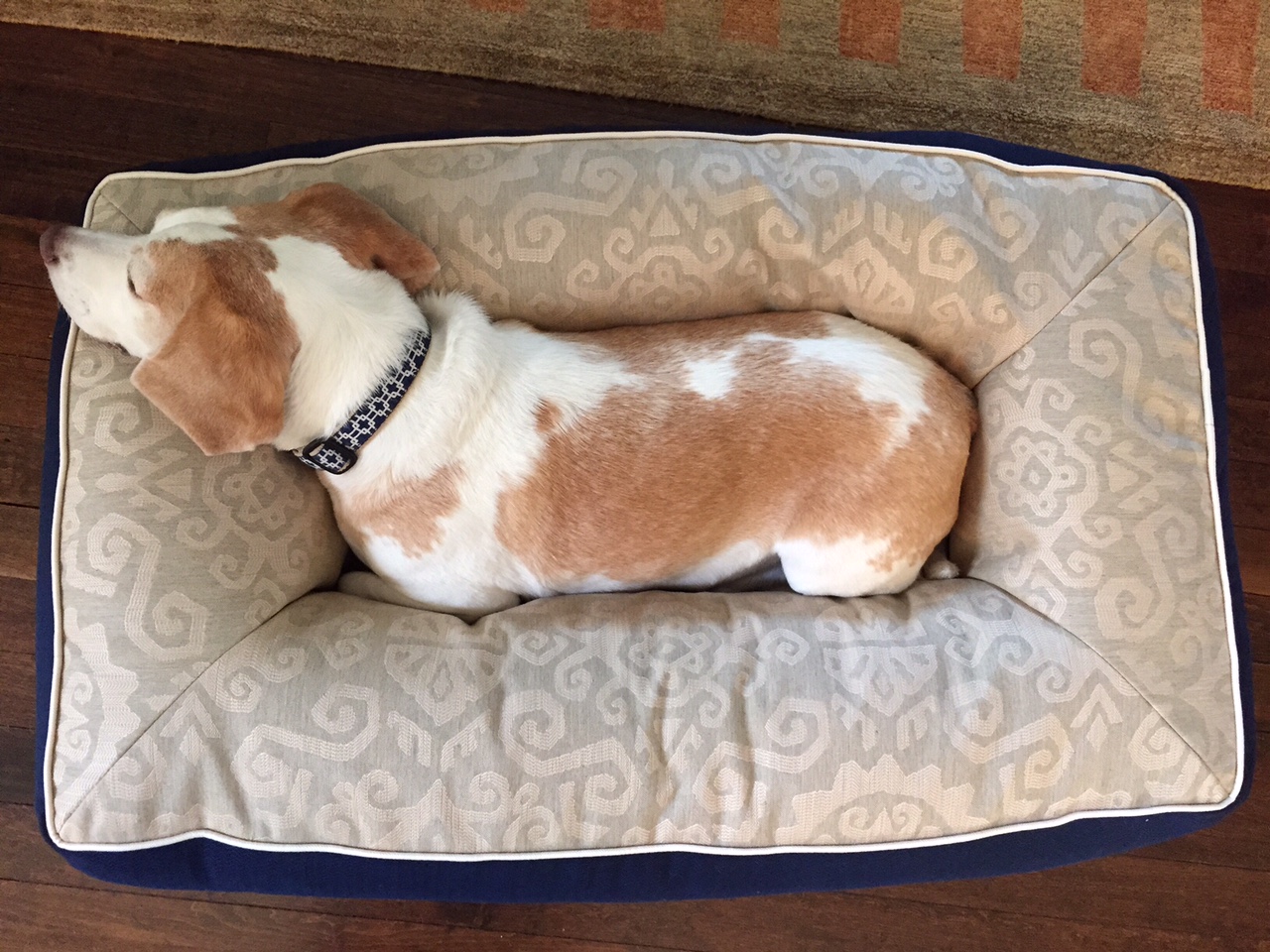 When I unboxed it, he crawled into it immediately and wouldn't leave (I know it looks small but he really likes to be bolstered – like sleeping with the pack!).
The Benji Dog Bed  is available through Kelly Rogers Interiors – please contact us for more information!
**Author's note: I also wanted to add that these Friday Family-Friendly Find posts are not sponsored – and if there ever were to be a sponsored post in the future, I would plainly disclose it. I just want to share those furnishings, materials, finishes, and decor items that exhibit both great style and that something (or somethings) 'extra,' such as durability, multi-functionality, safety, easy-care, etc., that makes it fabulous and family-friendly. I hope you enjoy them, and maybe even get some new ideas to incorporate into your own home!**