This is a very special edition of #FFFFind! This week's finds are products that were recently incorporated in "The Morning Kitchen" that Dianne Aucello (Edesia Kitchen & Bath Studio) and I created for the Junior League of Boston 2017 Designer Show House, which just closed a couple of weeks ago. If you weren't able to visit, I'll be giving you a 'tour' of sorts over the next week, as I express gratitude for the generosity of our sponsors, donors, and trades who made it all possible! What better time of year to do it?
I thought a couple of these would be great to feature today (Friday!), as they would be excellent components of a family-friendly kitchen. Two finds for the price of none! 😉
The Julien SocialCorner Sink is the invention of kitchen designer and innovator extraordinaire, Matthew Quinn. It is a stainless steel undermount sink that sits at the corner of a kitchen island.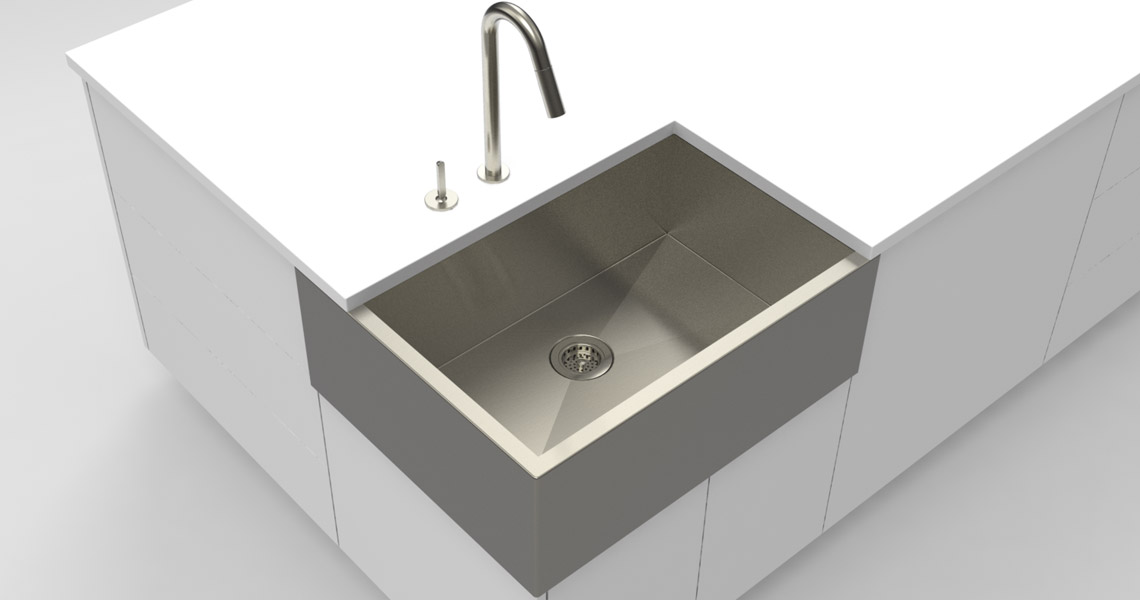 There are two major benefits to this. One is that you create a large expanse of uninterrupted counter space, even on a smaller island. And the other is that two people can easily work at the sink together, and not get in each other's way at all.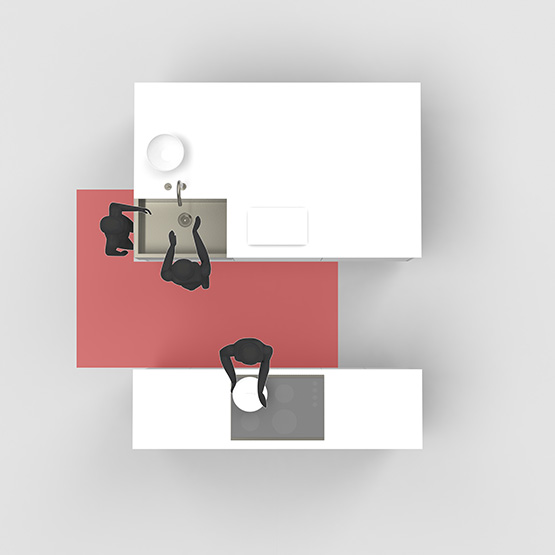 This is great for a two-chef kitchen, but also a great way to involve kids in the prep and cooking process! In The Morning Kitchen, we used it more as a space saver than anything else, but that's the great thing about the SocialCorner Sink – it is so versatile, and has major benefits in both more compact, efficient kitchens, as well as in expansive and elaborate chef's kitchens. Plus, it looks really cool and adds a sleek, modern element to a kitchen.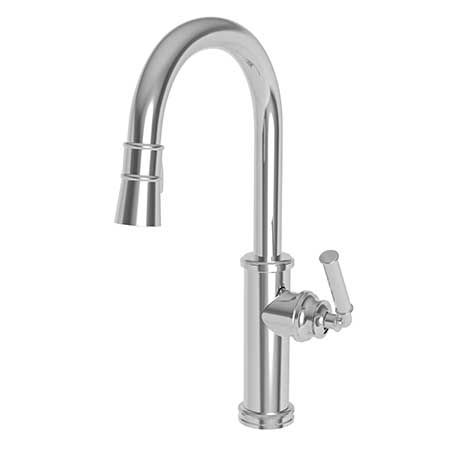 Next up, we have the Taft Pull-Down Kitchen Faucet. I almost always recommend pull-down faucets to clients, at least at the main, workhorse sink – I think it's just much more convenient than a side spray and having to operate two different components.
The Taft is a relatively new introduction from Newport Brass. I love its transitional lines – it was perfect in our kitchen with many historic elements and references, but would work equally well in a more modern home. And I really love that the pull down element is not bulbous or unsightly – it looks almost like it might not even be a pulldown! Good camouflage :). So many finish options are offered; I selected Antique Nickel and it is gorgeous!
I would also like to thank Designer Bath for providing these beautiful and innovative products for our show house space, and for all of their assistance and encouragement along the way.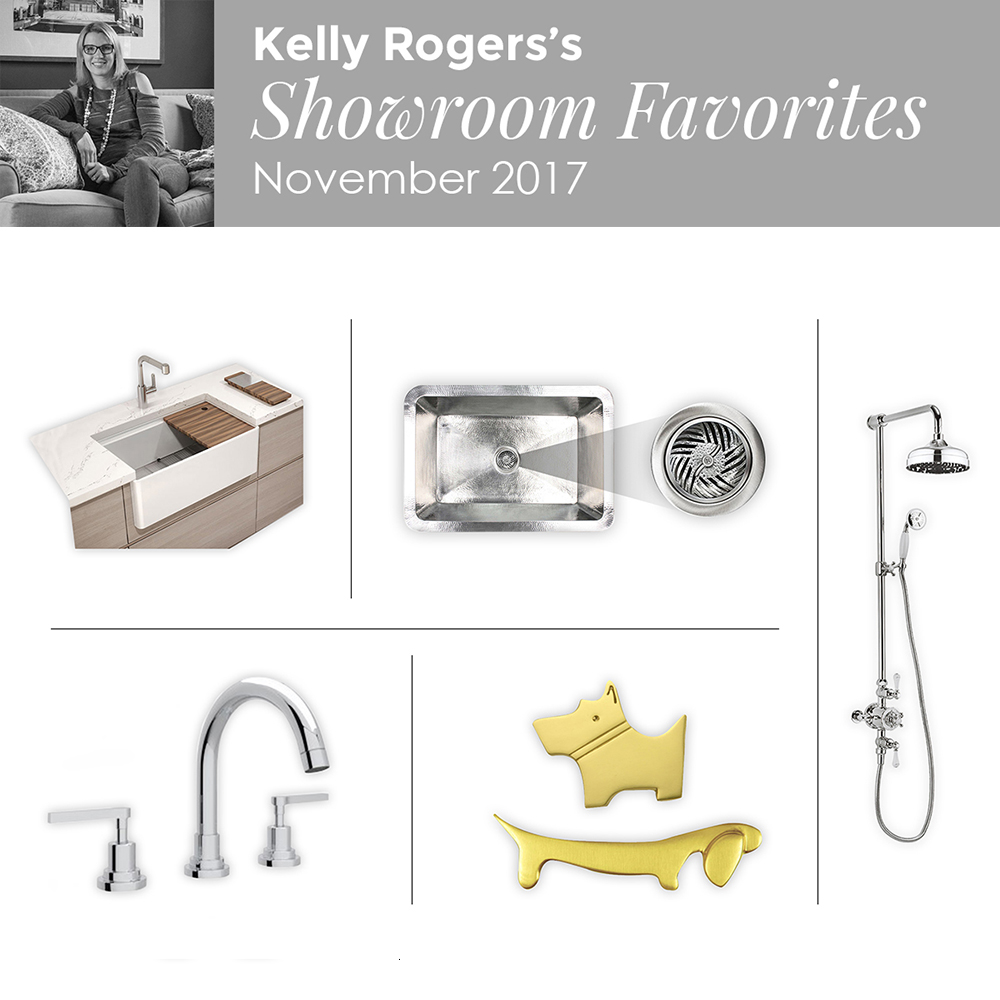 I recently teamed up with Designer Bath again to select my showroom picks for November – check it out on their blog!
You'll be hearing from me a little more frequently than usual over the next week, as I feature our show house partners, for whom I am so thankful, and some more images from our kitchen. Happy Friday, all!
All show house photography by Michael J. Lee.