Happy Friday! These days it's been pretty tough to fit in the blog posts, and I've been writing them at funny times as a result. But I'm determined to keep up the twice-weekly frequency as much as possible. I hope you enjoy reading as much as I do writing (it may be hard to work into my schedule, but I do enjoy writing very much).
In the course of overseeing our home renovation, as well as similar projects for clients, I've had to source a lot of decorative hardware. Although cabinet hardware may rank somewhat high on your list of 'important' pieces in a space, I'll bet hooks don't. After all, who knew they could be…fun?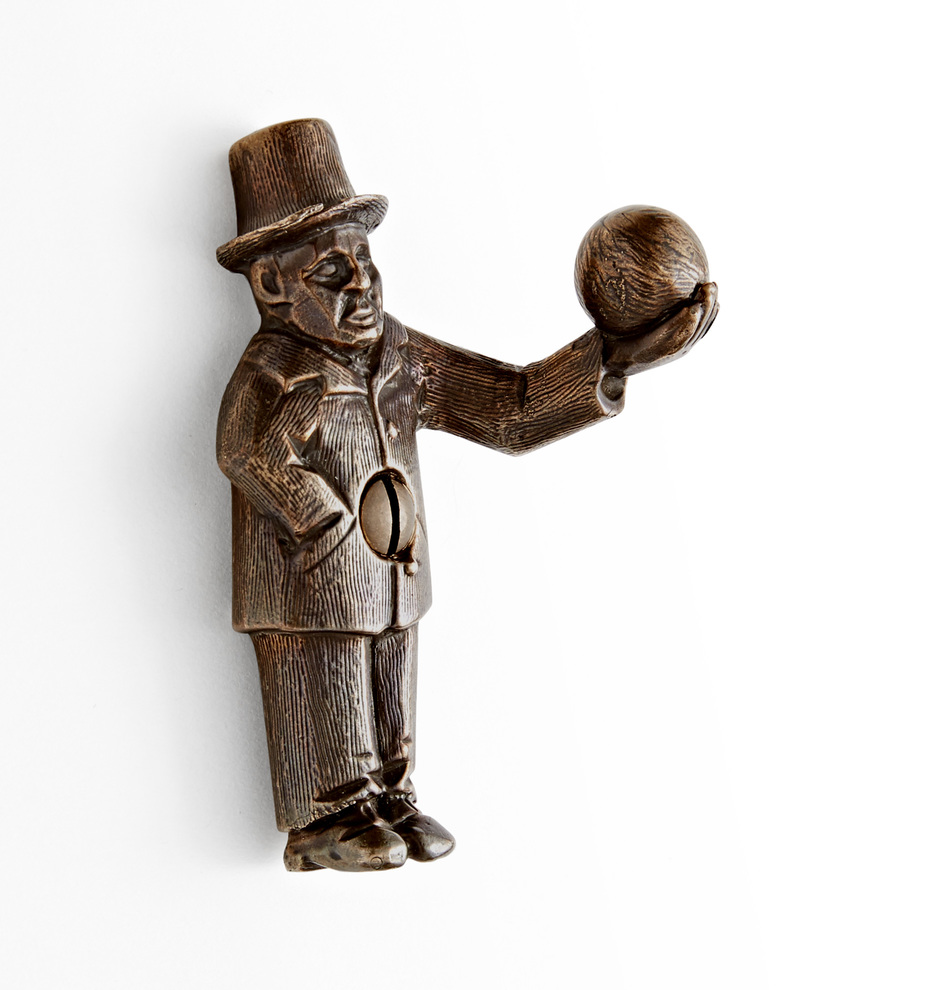 Rhode Island's O&G Studio has designed a mini collection of hardware (not to mention beautiful traditional-meets-modern furniture) for Rejuvenation, one of my go-to sources for these types of items, and these whimsical little hooks are the stars. Made of cast bronze, they're also sturdy and built to last. Great for kids or grown-ups. Perfect for the mudroom, the back of the bathroom door – wherever you need one!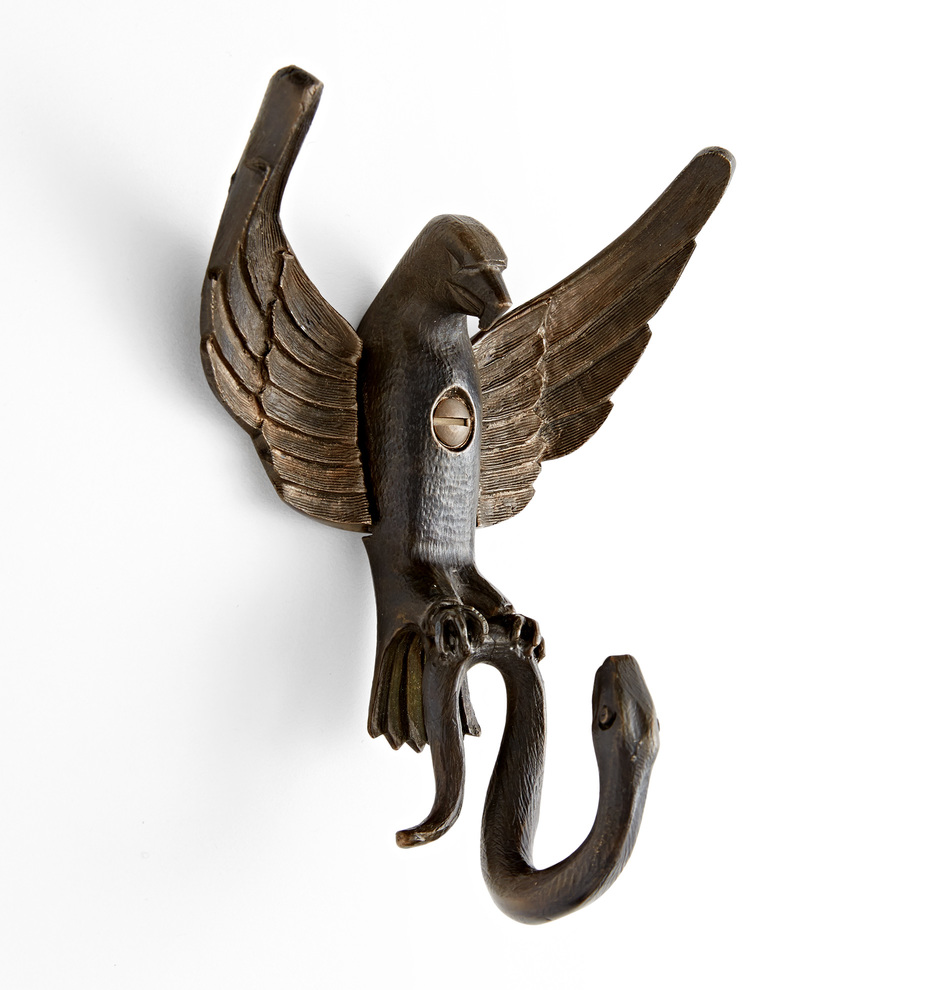 They're kind of all-American too, which I kind of love. Don't tread on me…but do hang with me.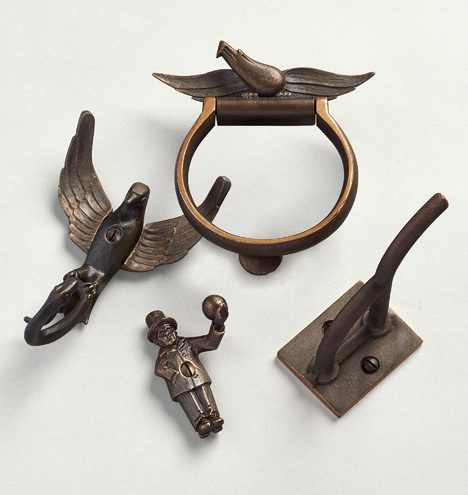 That's all I've got for today! Short and very sweet. Have a great weekend! xoxo