Thank you for the comments and feedback on Tuesday's post about the significant (and I think, troubling) 'cons' of viscose pile fabrics and carpets. I realized yesterday, after speaking with Wayne Southworth at MWI Fibershield, that the onus for education does not fall solely to fabric sales reps, but also to retailers and designers, who have a responsibility to recommend the right solutions (not just the prettiest or easiest ones) to their customers. I hope my post was not misinterpreted as a slam on anyone – I am merely advocating for education, and trying to provide a valuable resource for designers and consumers. Nothing but love for you all!!
ANYWAY, now that we've got that behind us, I wanted to share an item on the other end of the spectrum – a great-looking 'off-the-shelf' dining chair that comes already upholstered in a neutral gray stain/odor/moisture/abrasion-resistant Crypton Home fabric.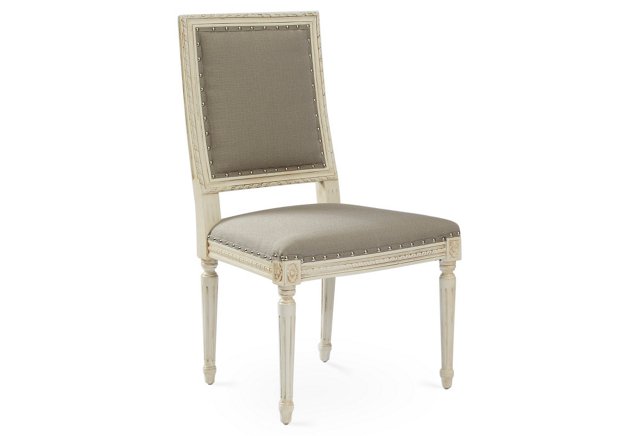 It's the Exeter Side Chair in Smoke Crypton fabric. Best of all, you can just order them online at One Kings Lane!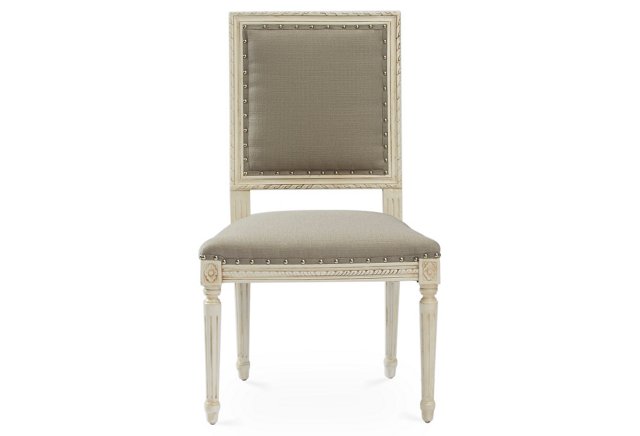 Now, I use Crypton Home fabric A LOT in my projects, where I typically use custom or customized 'COM' upholstery (i.e. sending a fabric of our choosing to the furniture manufacturer or workroom to apply to the frame). While it is becoming more widely available at furniture retailers, you really can't find many 'stock' items online that have the option of Crypton Home which is, in my opinion, the best and most versatile indoor performance upholstery fabric on the market today. That's why this stood out to me as unique.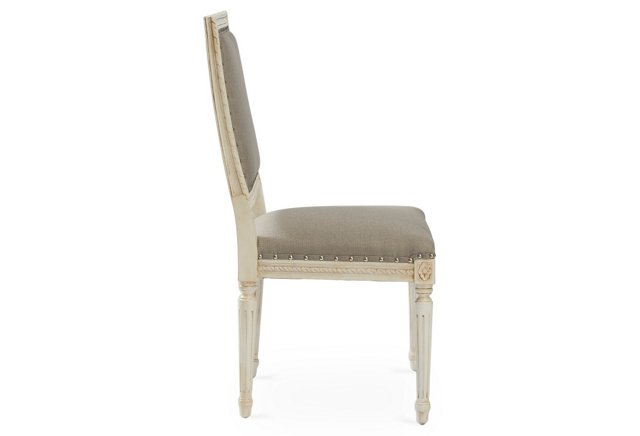 I also happen to love the easy-elegant French neoclassical styling and diminutive nailhead trim. This is a seat that would be great at a slightly more formal (but not stuffy) dining table, or solo as a desk chair.
Have a fantastic weekend!