Ok – I'm going to keep this brief, as I'm still composing on an iPhone this week!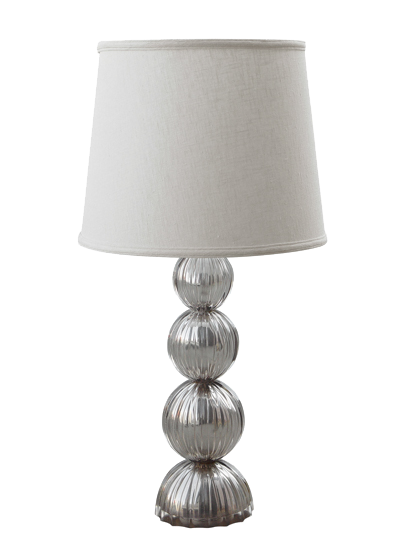 The Anastasia Table Lamp from Oly Studio is my pick for this week's #FFFFind. Why, you ask?
Well, this is a lamp that is very chic, super rich-looking (with a price tag to match – FYI), and is nicely scaled. It kind of has the look of mercury glass, don't you think?
As you may have guessed, there is more to this lamp than meets the eye. The Anastasia's base is clear cast resin (a hard plastic) with silvering on the inside to give it that depth of finish and metallic luster without the risk of shattering into a million lethal shards of glass. I'm not saying resin is completely unbreakable – but it is certainly lower risk than mercury glass, and I would pick it over ceramic table lamps in a room heavily used by very young children and/or wild-?tailed dogs.
Oly has so many great items fashioned out of cast resin – and I can't wait to see what new things they have for us, debuting at Spring market at High Point next month!
Have a great weekend! Xoxoxo