Note: Some of the links below are affiliate links, which means if you click through and make a purchase, at no additional cost to you, I will earn a small commission.
I consider myself somewhat of a connoisseur of performance fabrics of all types – like a sommelier of durable textiles (ha!). I'm always on the lookout for those textiles that combine exemplary performance with a nice hand and beautiful appearance. I have so many 'vinyls' in my materials library – which is actually a misnomer, because many of them actually have no vinyl (polyvinyl chloride – or, PVC) content. 'Faux leather' is actually a more accurate categorization of these textiles.
As a designer focused on family-friendly interiors, one of the questions I hear most often, from both clients and designer peers, is, "What is the best vinyl (faux leather) out there that also looks and feels great?" Well, today I'm dishing on a somewhat hidden gem that I think rises to the top in all of these categories.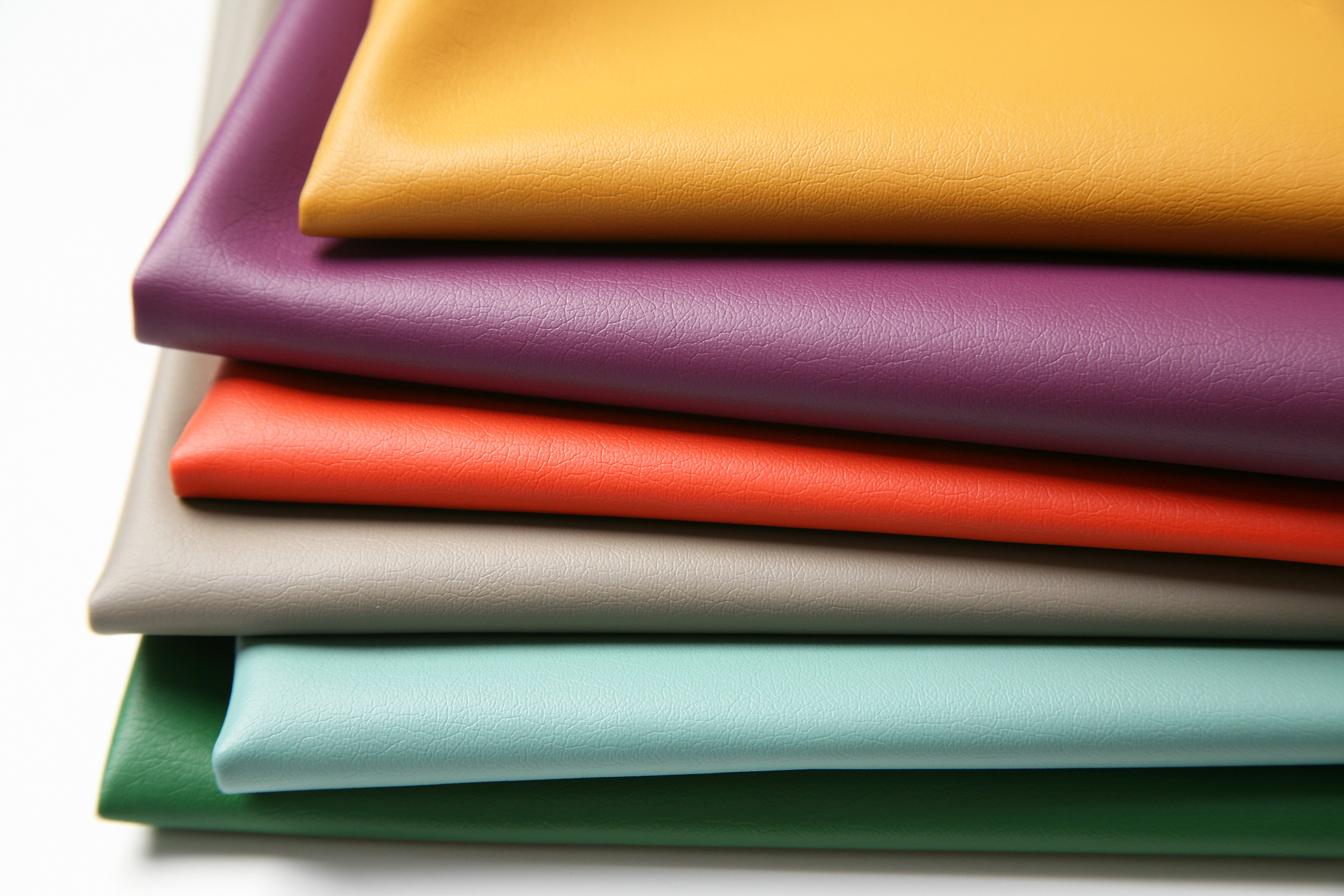 Pindler's NuLeather is one of my go-tos, and honestly the only times I don't go right to it as my top faux leather choice are those times when the color is not quite right, or the texture is not what we are seeking for some reason or another (sometimes we like to do ostrich, croc, something distressed…you get the idea). NuLeather is not an exclusive product, and is available from other manufacturers – as many fabrics in this category are. But I have the Pindler book and it is well loved.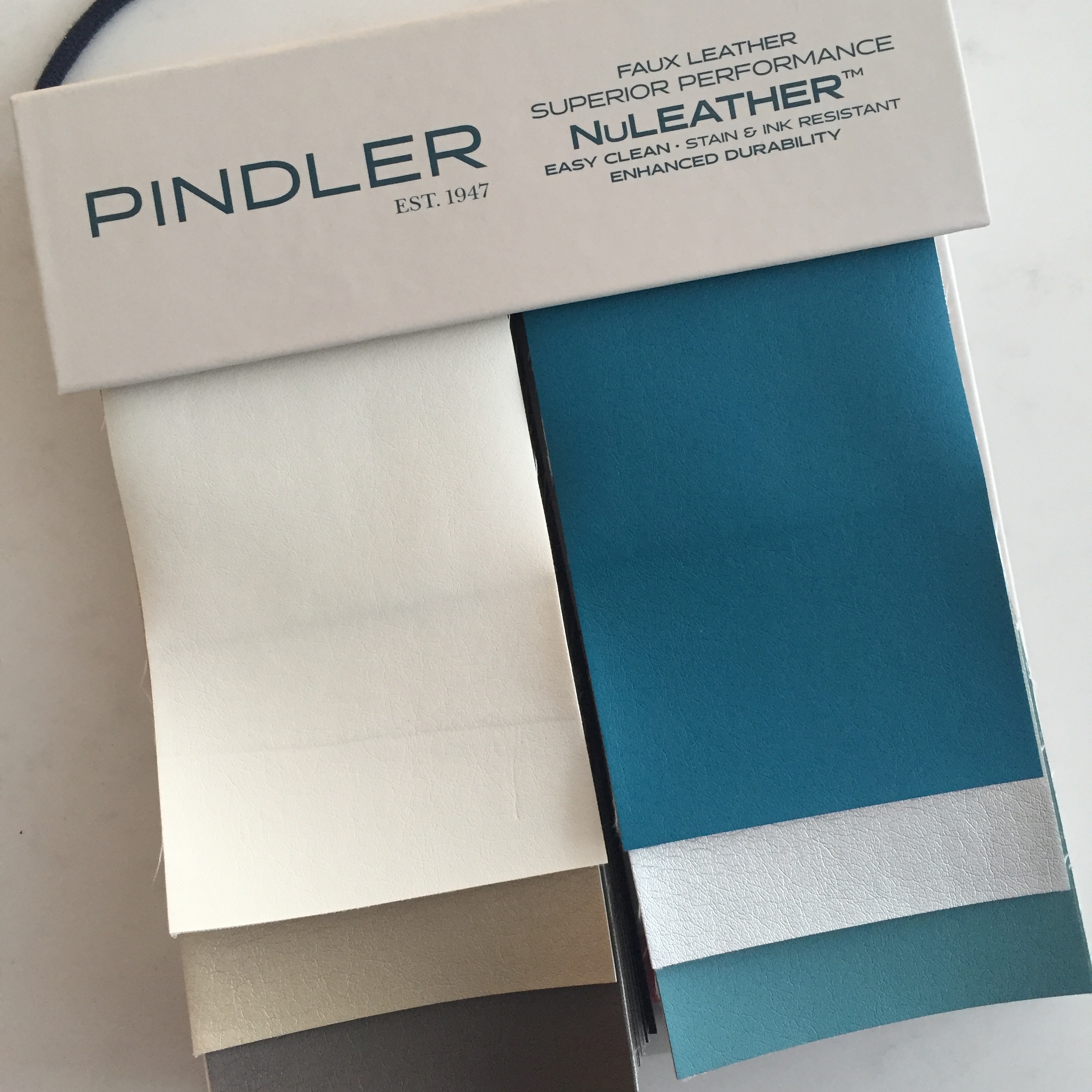 Here are all the reasons why NuLeather is so amazing:
It is made of 100% polyurethane, making it an environmentally sound choice
Its stain resistance and ease of care is unparalleled. Obviously it has the easy wipeability that we expect from any faux leather. But you can also get out ball point pen with rubbing alcohol
It resists fading from the sun better than most 'outdoor' fabrics
It is antibacterial and mildew resistant
Its resistance to abrasion is insane – the highest for any textile I've seen. There are industry testing methods that try to mimic everyday use, to see how many 'sits' (sitting down and getting up) it would take for the fabric to start breaking down – the measure is called a 'double rub' for that reason. Well, NuLeather clocked in at an incredible 500,000 double rubs.

What does this mean? If you sat down and stood up in exactly the same spot 10 times a day, every day, you could expect the fabric to maintain its present structure for about

136+ years

It doesn't get super-heated like leather does (think about your car in the middle of summer), resisting drastic changes in temperature
It comes in 55 colors, 14 of which are metallic or pearlescent! It's a more or less even split between neutrals and colors – maybe just a few more neutrals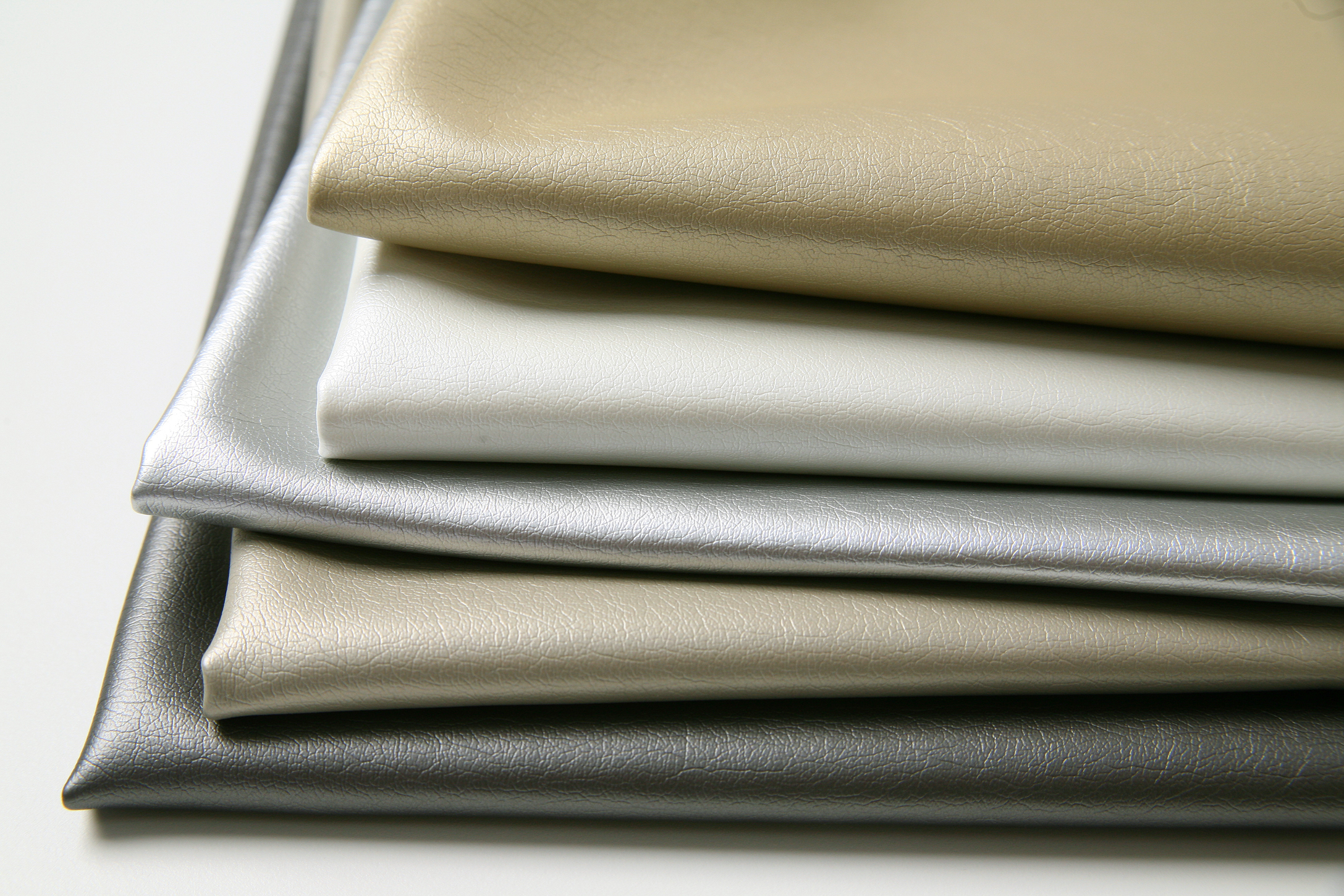 So that's all of the technical stuff – which is hugely important. But what does it really look and feel like? Well, in my opinion, this is not *the* most realistic facsimile of leather. But does it matter? Sure, it does have a pretty good, subtle graining pattern, but the buttery, smooth feel and soft pliability of NuLeather is what makes it really unique. And, if you want a matte finish (rather than the shiny vinyl look), NuLeather is a superior choice.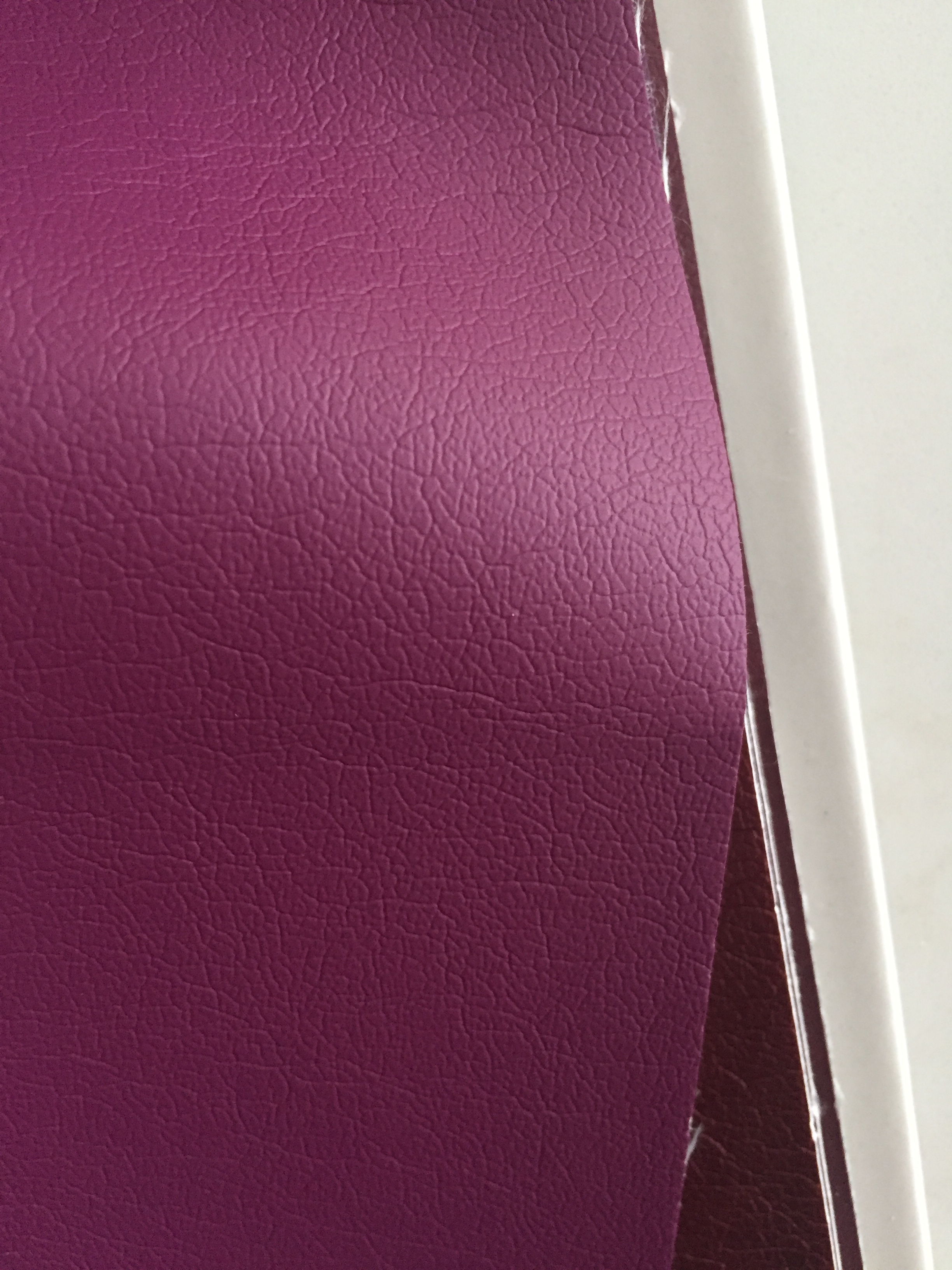 Last year I installed a custom banquette seat in NuLeather at a client's home, and it's one of my favorite things ever. She wanted a more 'homey' feel for the breakfast area, so we matched it with a sturdy linen (stain treated the bejesus out of it), and used it for the back. We haven't professionally photographed this project yet, so excuse the poor quality of the image.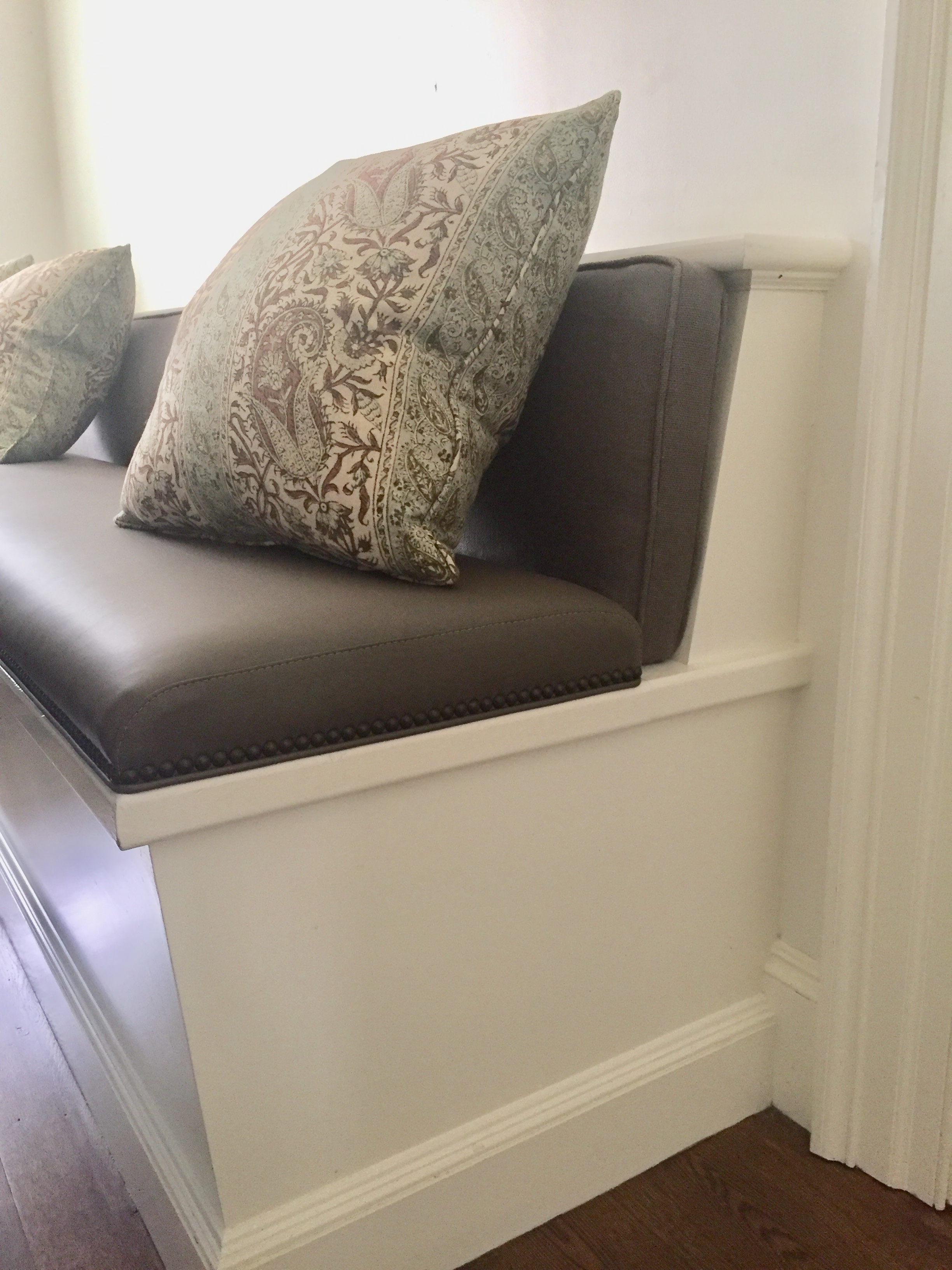 So…where would you use NuLeather? And what's your favorite colorway!?
Happy Friday!
xoxo Kelly