If you read – and enjoyed – this past Tuesday's post, then this one will be right up your alley!
Marimekko epitomizes the color and pattern-happy side of Scandinavian modern. In researching my blog post, I was reminded of a very cool product they offer – coated cotton fabric. Many of its most popular designs are offered by the yard in either PVC- or acrylic-coated form. And these are this week's #FFFFind!
These fabrics are marketed primarily for outdoor use: Think tablecloths and placemats you can leave outside, and wipe spills right off of them. They are even machine washable (not too hot with the washing or drying though!). They're such a nice alternative if you want something more custom…or you are just bored with the other plain-woven options.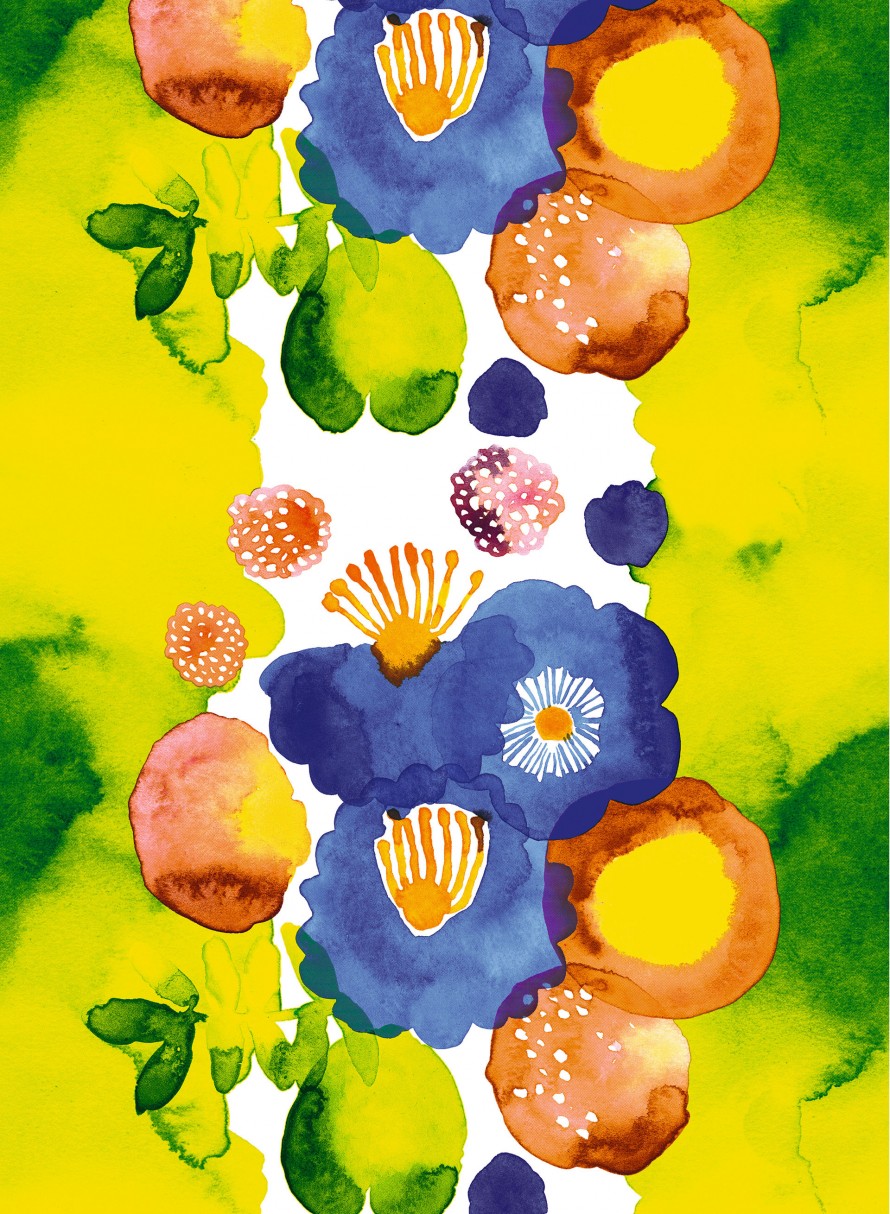 But what works outdoors can also come right inside and play, as far as I'm concerned. How about kitchen banquettes, counter stools, loose chair cushions?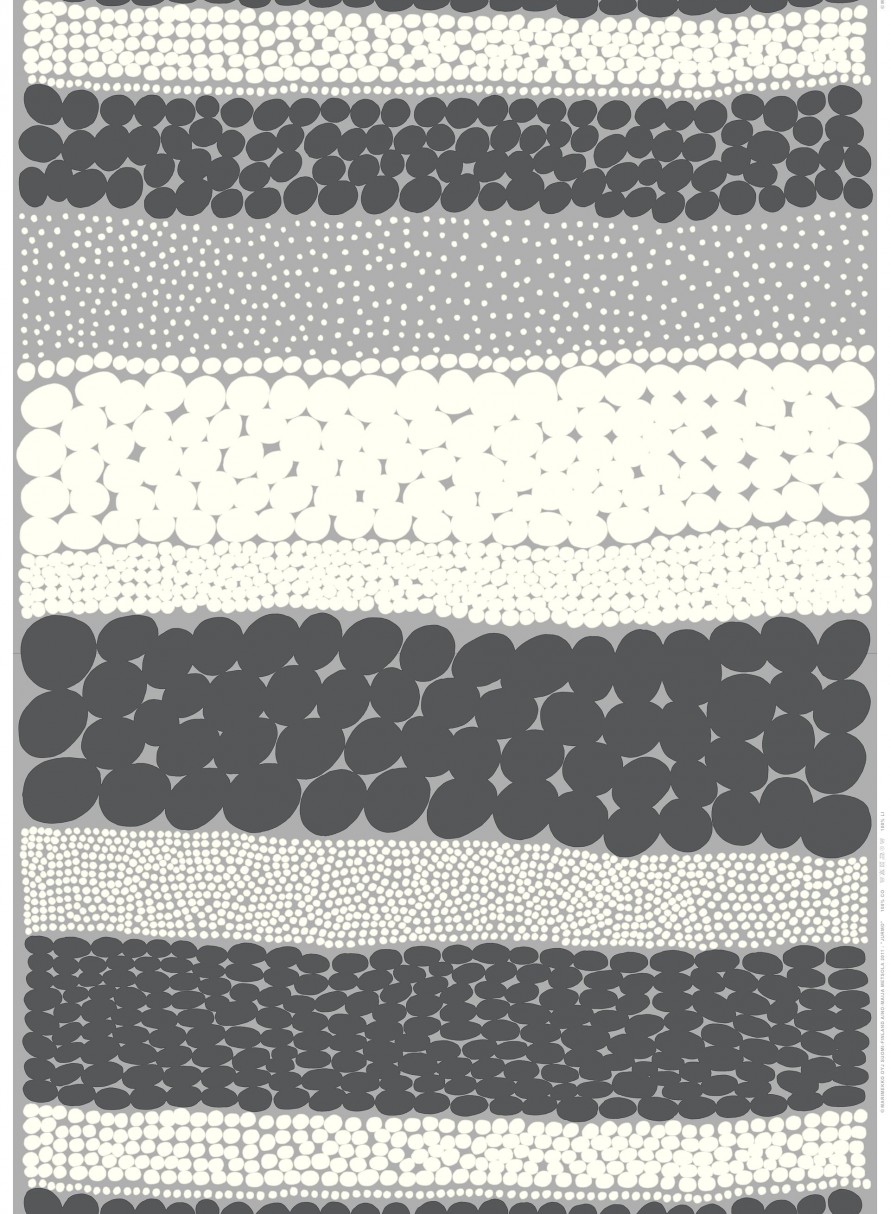 Marimekko's coated fabrics would save the time, money and hassle of getting a favorite cotton print vinyl laminated for these purposes. Not only that, but they are totally fun and original patterns. As you can see, there are busy technicolor options, as well as neutral, more subdued (yet still patternful) designs.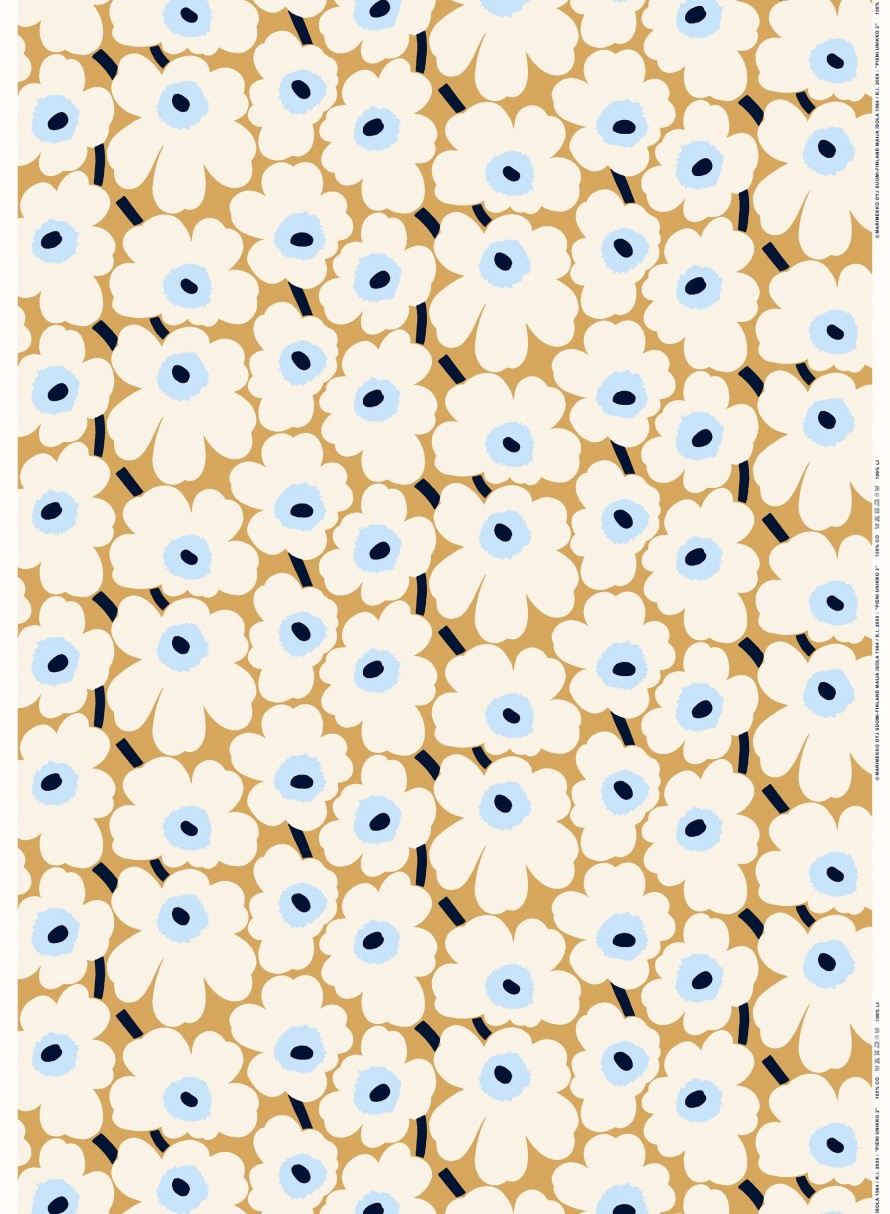 By the way…did you know Marimekko's iconic Unikko pattern was introduced after the company's founder made a public decree that they were banning any and all floral designs? Instead of complying with the order, artist Maija Isola designed an entire collection of abstract floral patterns, of which Marimekko picked up eight…in spite of their firm request. Unikko was among these, and it remains to this day the company's most well-known and iconic pattern.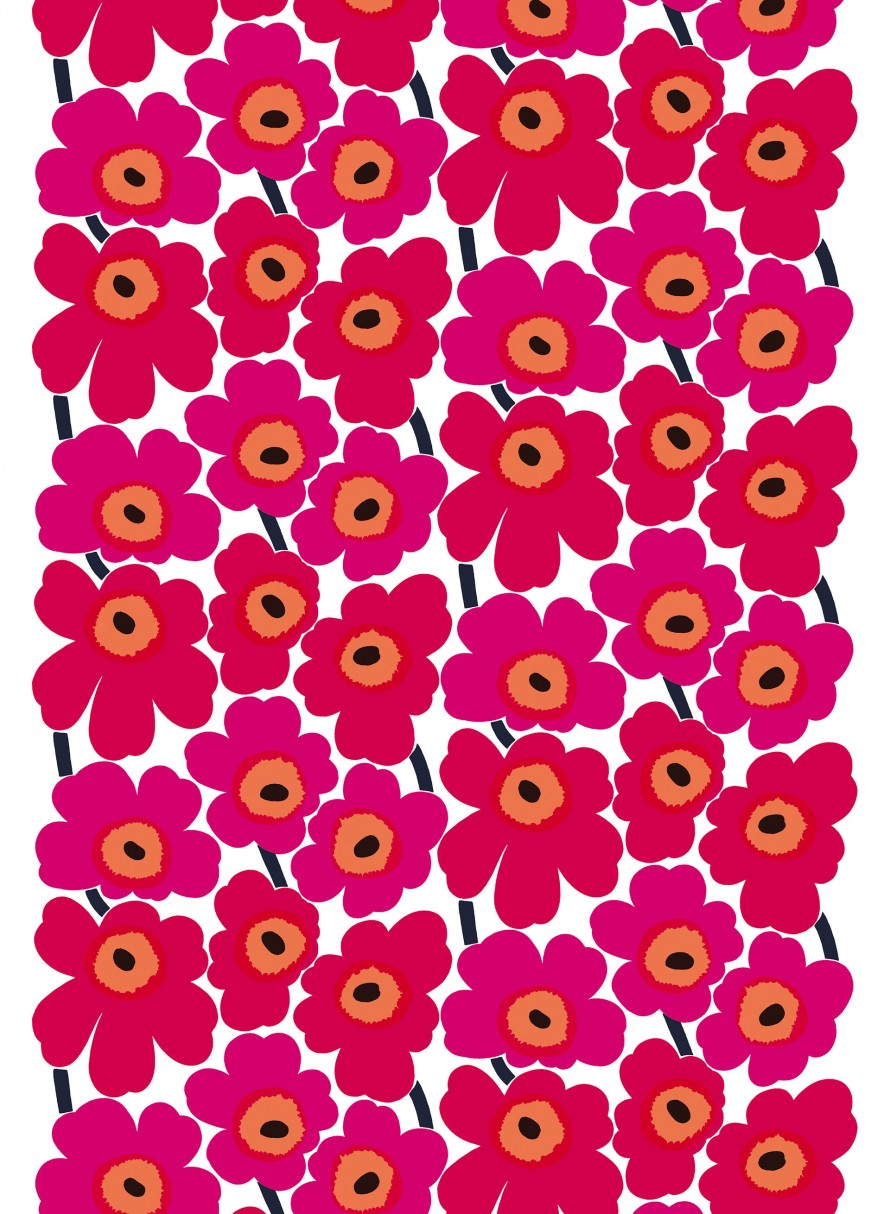 Marimekko's coated cotton fabrics are available for purchase through Marimekko stores, as well as online.The ones featured here are just the tip of the iceberg. There are icebergs near Finland, right? 😉
Enjoy, and Happy Friday to you!