I cried 'Uncle' on this week on Monday around 1:00PM. And now I'm saying a big 'TGIF!'
How can it not be a great day, when we get to wake up to another super #FFFFind?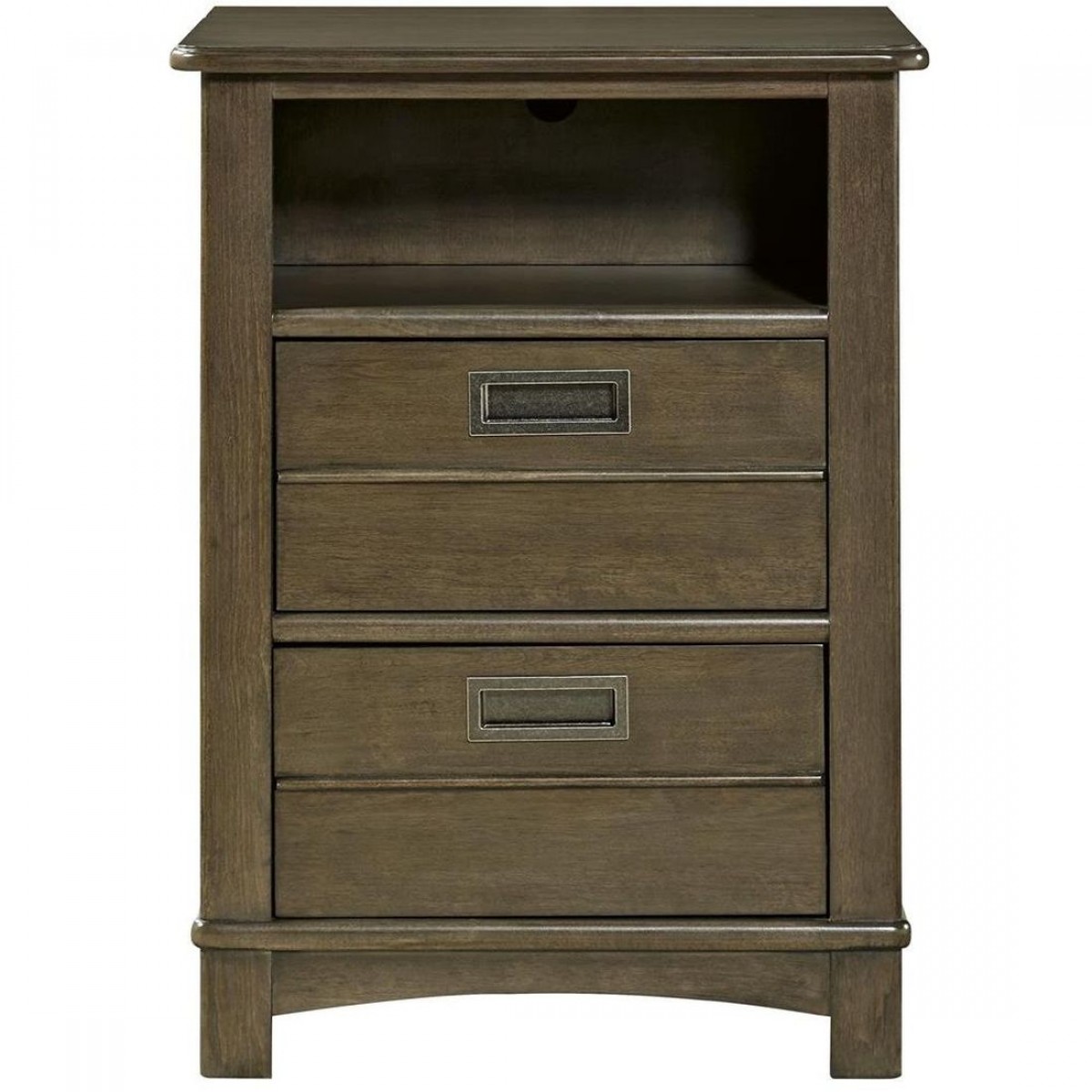 The SmartStuff Varsity 2-Drawer Nightstand is just one of many truly 'smart' casegoods offered by SmartStuff, which is Universal Furniture's juvenile line (and I have to say, as an aside, many of them could be used successfully in a grown-up space).
I always spend a lot of time in Universal's showroom when I attend High Point market each April – they pride themselves on incorporating some sort of 'smart' feature into each of their pieces…hence the name! And the Varsity Nightstand indeed comes with many smart and useful features – in addition to its great vintage-y mission-meets-campaign styling, and relatively compact (21″ wide) footprint.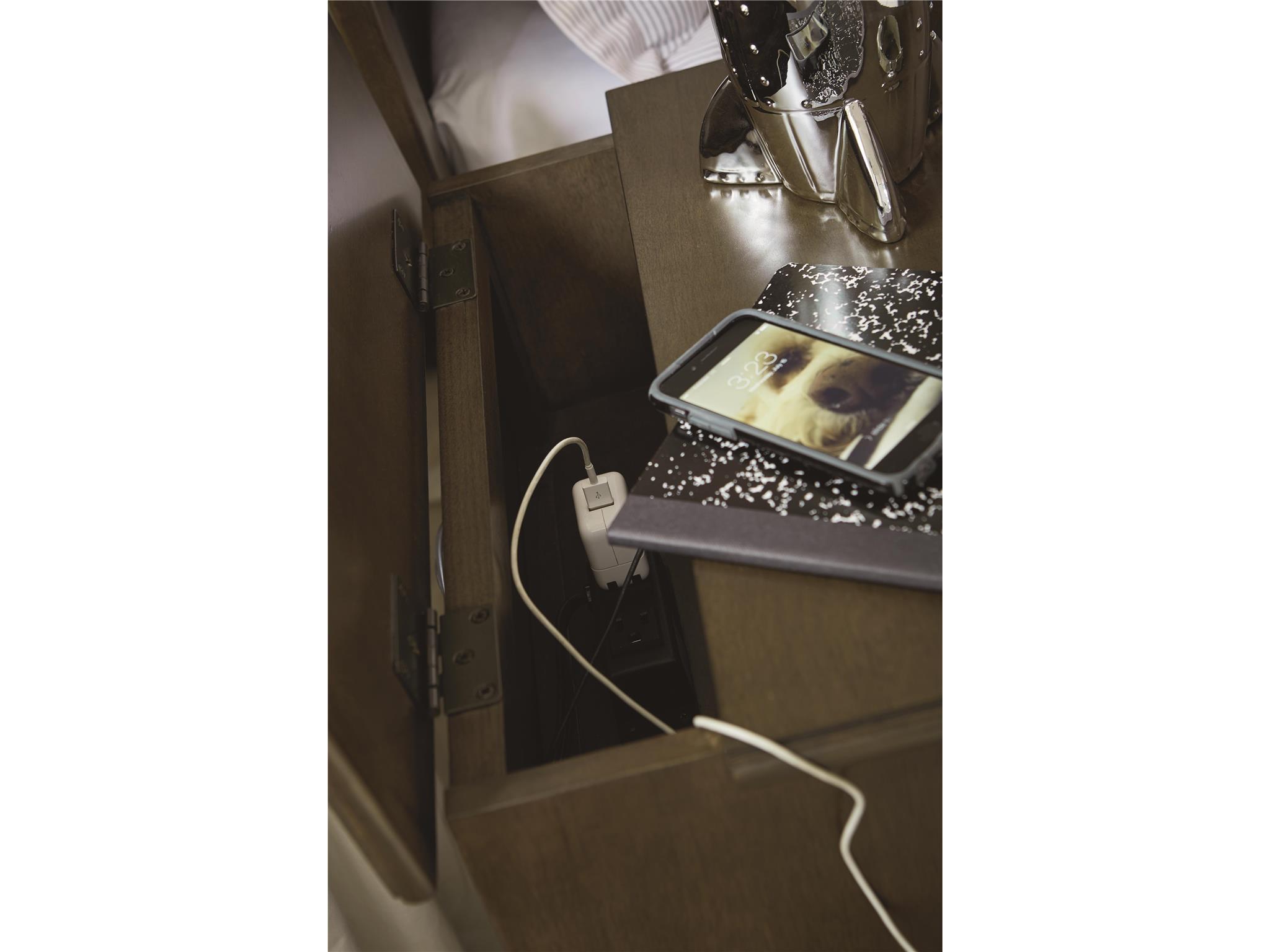 A concealed power strip for device charging (or plugging in a table lamp) is revealed by flipping up a panel in back of the nightstand's top. This piece is absolutely ready to grow with your child.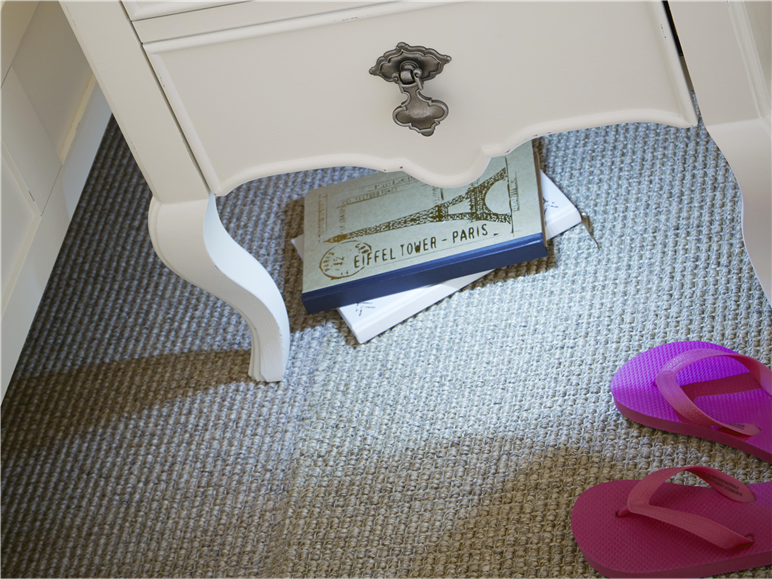 Though the above is a different SmartStuff nightstand, the photo illustrates another key feature of the Varsity Nightstand – a built-in, bottom-mounted nightlight that is activated by touch. Perfect for midnight trips to the potty!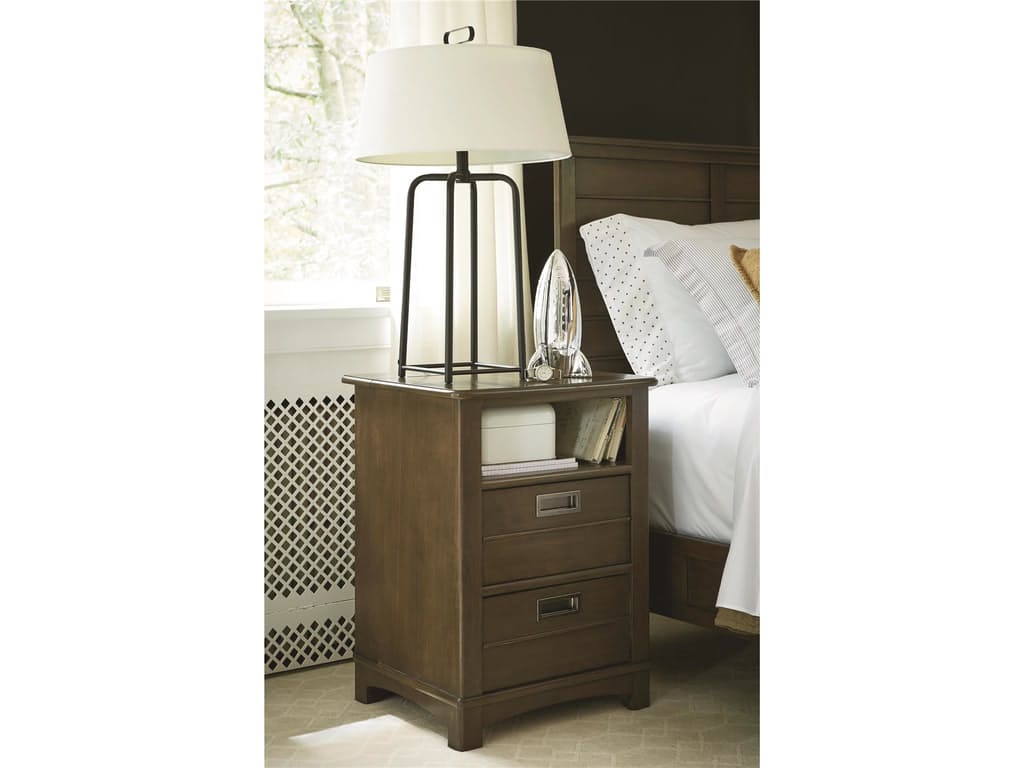 There are a few more great 'hidden features,' including soft-close drawers, and rounded corners on the top. The nightstand even comes complete with a set of coasters, to help protect that top surface from that late-night cup of warm milk (get to sleep, already! 🙂 ).
Stylistically, I'd love to see it mixed with an iron bed, or a clean rectangular upholstered headboard.
Have a great weekend! xo