In case you missed it, the One Room Challenge got underway this week, and I am transforming a small, unused landing space our second floor into a place for reading, snuggling, game-playing and Lego-building (with my 5- and 2-year-old boys, and my husband). I'm cramming a lot of furniture and function into a small space, so there's no room for any fluff – or any storage pieces. This is a bit of a problem for a room in which I'm expecting to stash away all of our card and board games, and a portion of our burgeoning Lego "collection," if you can call it that.
I knew that the coffee table in the middle of the room would have to shoulder the storage burden for the entire space. And here's the kicker – I wanted to be able to put EVERY LAST THING away behind a door or drawer so I don't have to look at it, and to make it easy for everyone to keep tidy. Clutter in a small room no es bueno.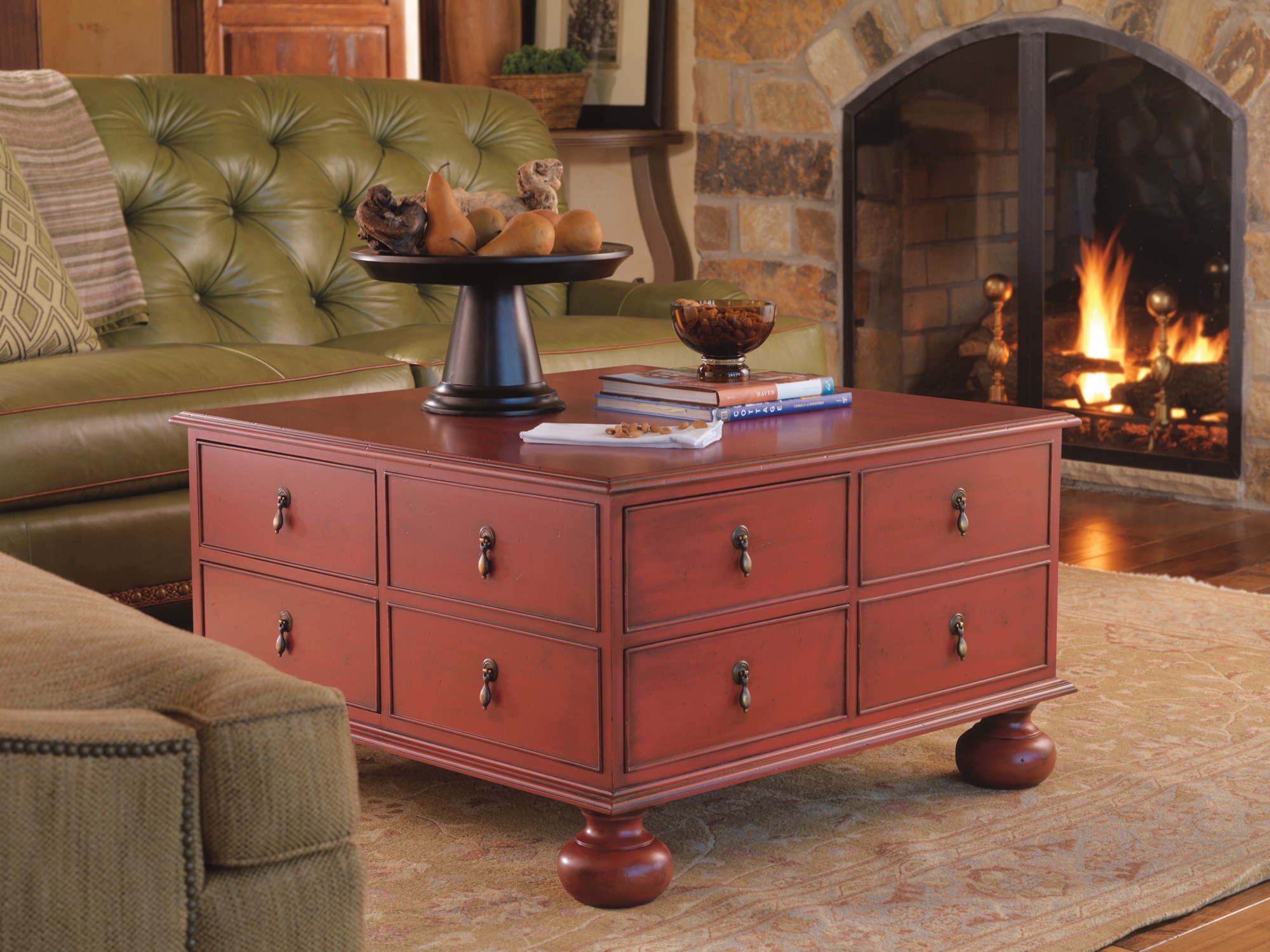 Behold, this week's Friday Family-Friendly Find (#FFFFind). Although this is not my favorite product image of all time, the ingenious table design met all of my criteria to a 'T.' It's the Newbury Cocktail Table from Somerset Bay Home. Now, not every drawer you see here can be pulled out – that wouldn't really work, now would it! Basically, every other drawer on the top and bottom is functional – for a total of eight (8!!) relatively deep drawers.
At 36″ square, it is a perfect fit in the furniture layout, in-between the sofa and chairs. And I like that it has a little extra height (20″) for easier game-playing. I ordered this a long time ago (the 14+-week lead-time is no joke!), in a highly distressed taupe/white finish that will go well with my color scheme, and be a forgiving camouflage for wear and tear.
Check out all of the finishes…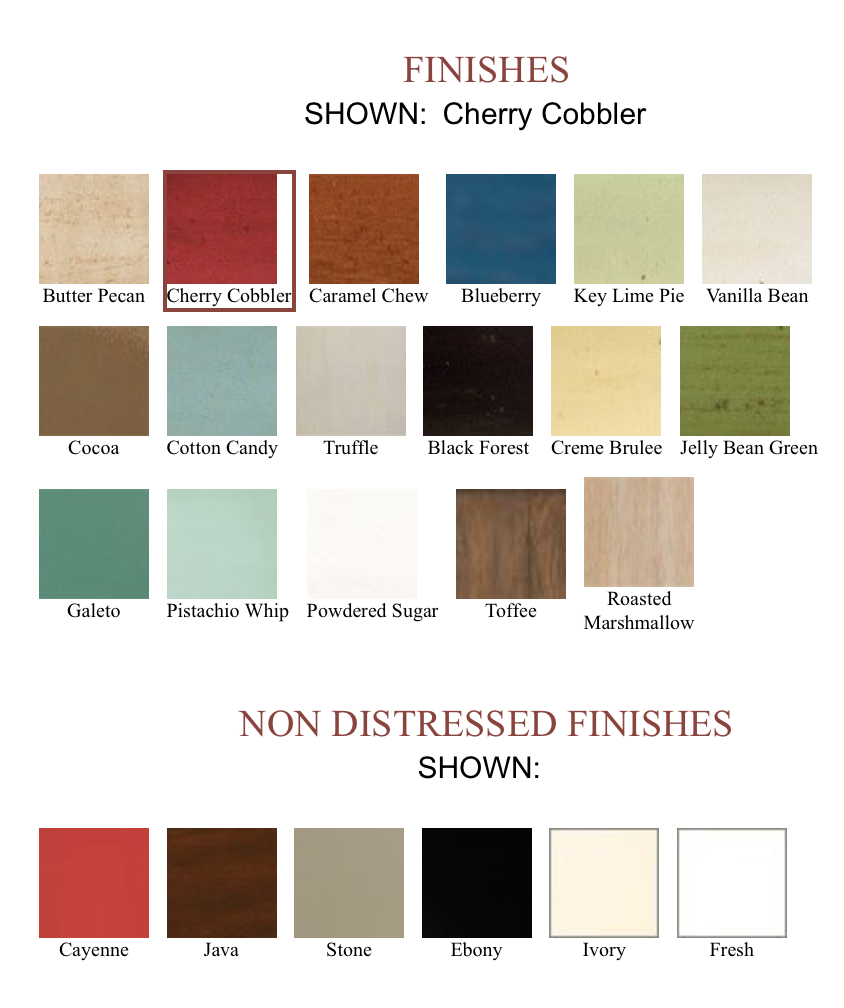 The Newbury Cocktail Table is available through Kelly Rogers Interiors – please contact us for pricing and availability! And stay tuned to see what it looks like in my One Room Challenge project (I know I can't wait to get it moved in already!).