Although the "bathed in white" aesthetic (as I like to call it) is still going strong, I have also noticed an emerging trend in quite the opposite direction. Rooms that envelop you with strong, deep, dark colors are providing a visual antidote to all the white-walled light-and-brightness. Yes, even black! I can almost hear painters across America saying in unison, "Are you sure this is the color you want?" (by the way, I get that a lot, and I think you know what the answer is, every time 🙂 ).
Let's take a moment to pay tribute to some fabulous rooms featuring those moody hues…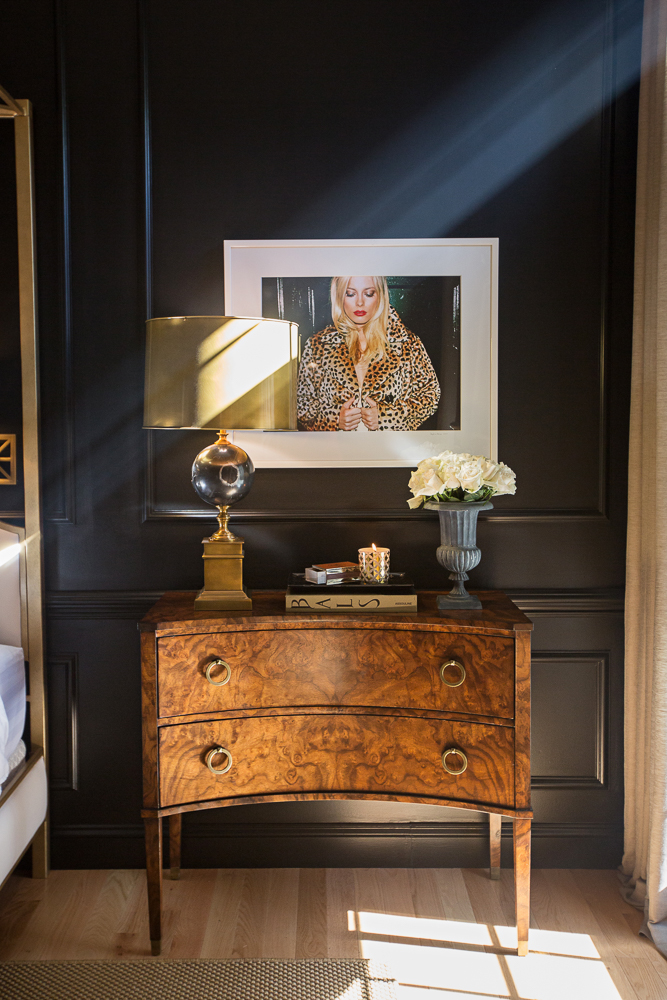 Jessie D. Miller / The Design Daredevil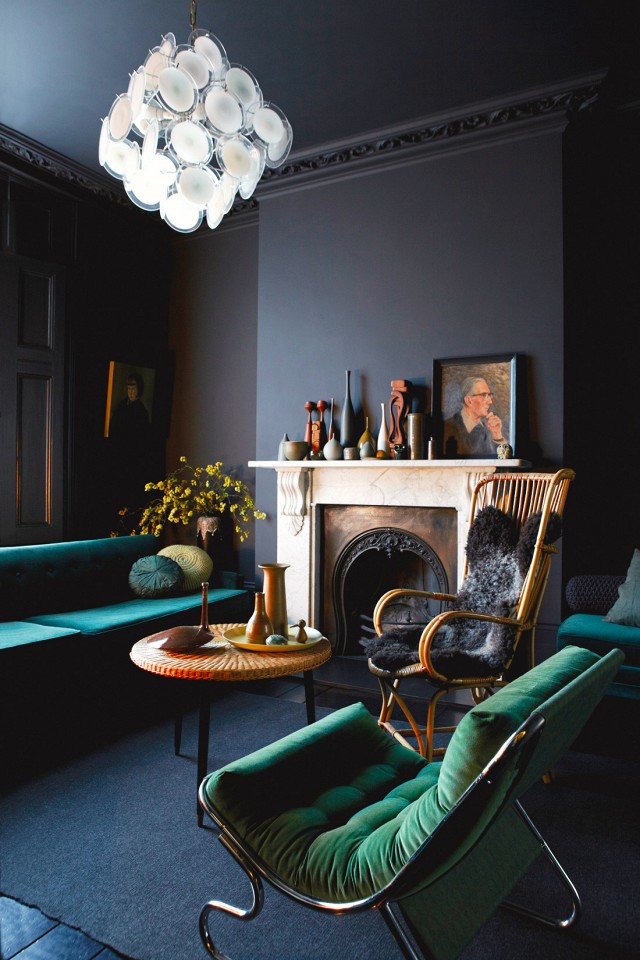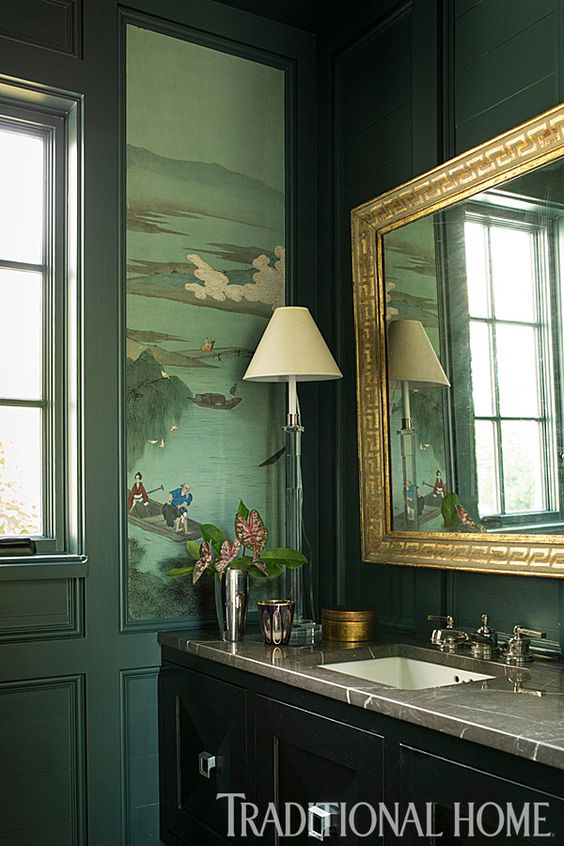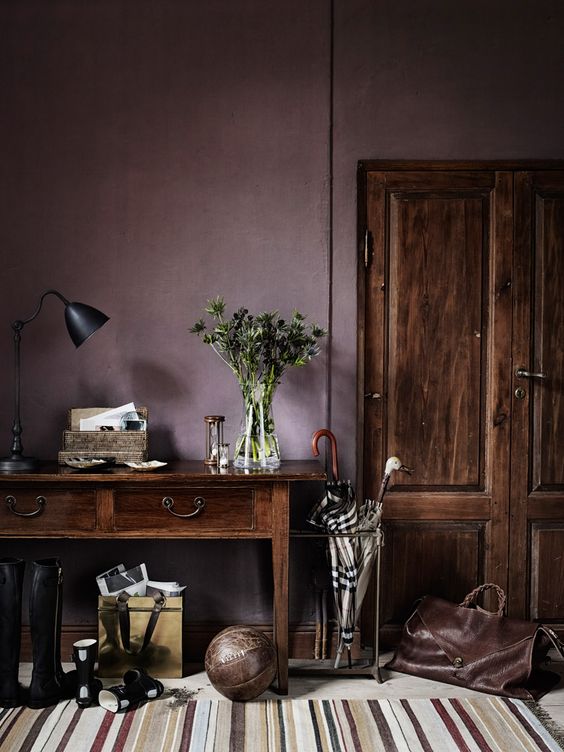 Source unknown, via http://annagillar.se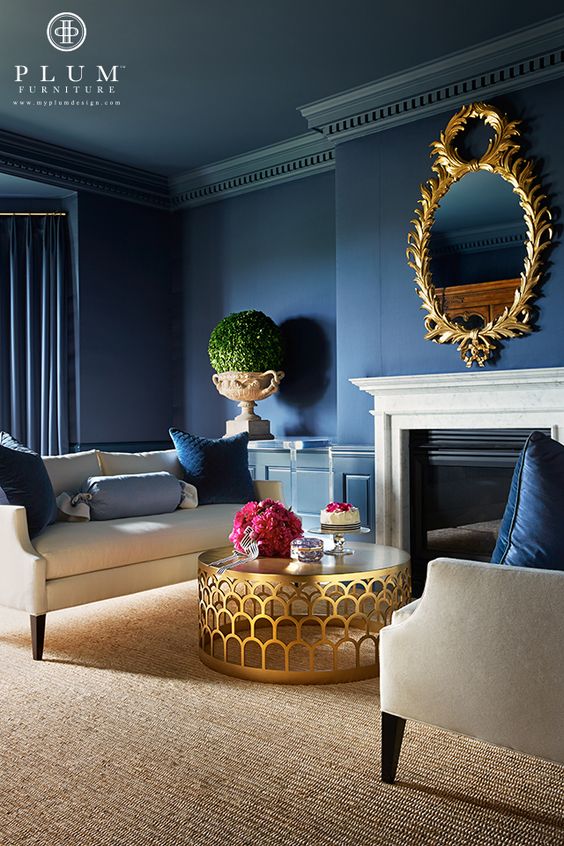 Source unknown, via Pinterest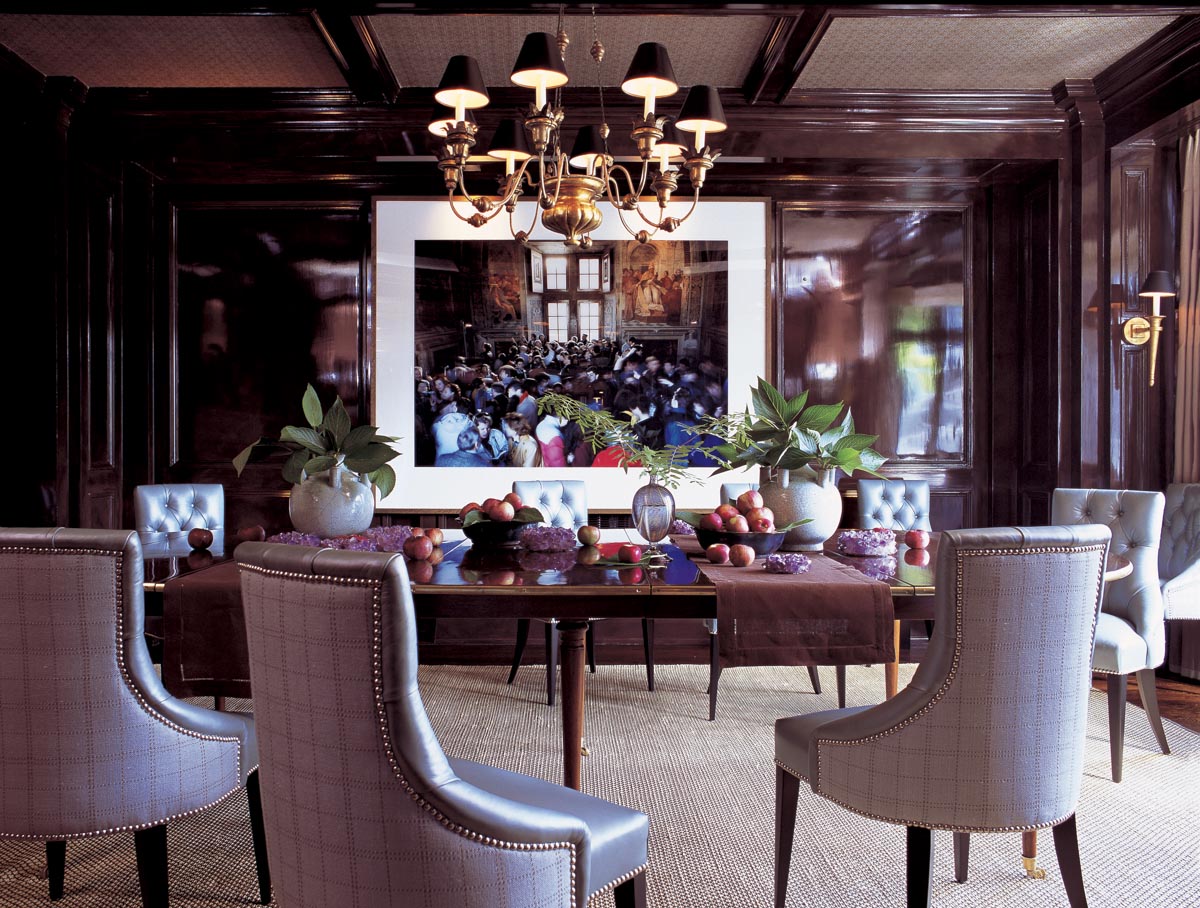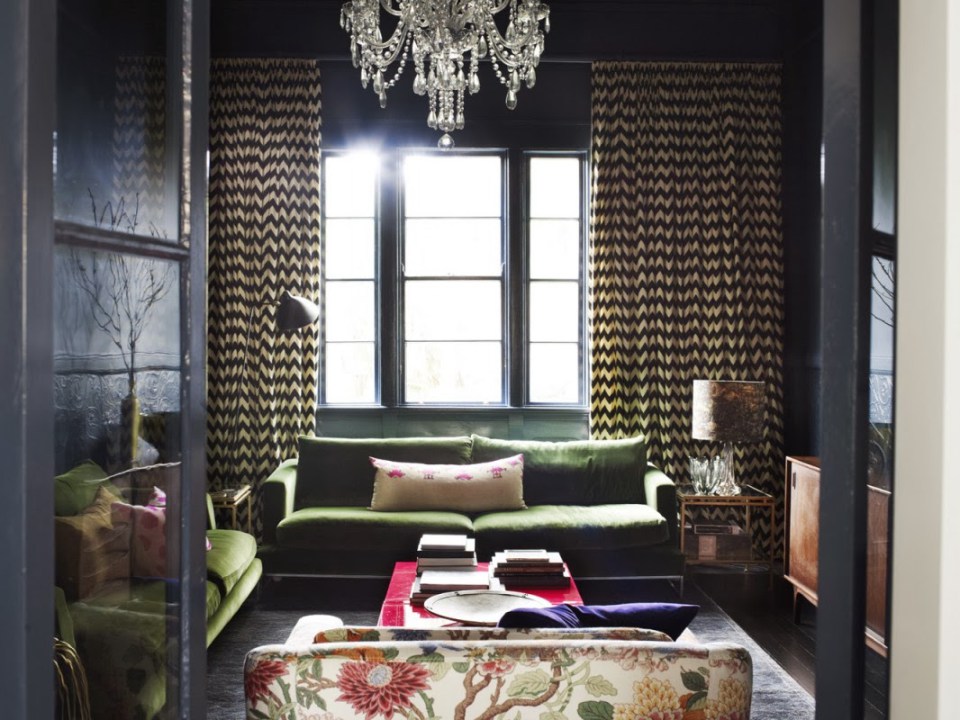 via COCOCOZY 
When do I like to use a dark paint color or wallcovering? In small spaces like powder rooms or small sitting rooms, spaces that lack adequate natural light anyway, or anywhere you want a dramatic look (libraries, dining rooms!).
And what's the trick to getting the moody look just right? Here are a few quick tips:
Paint the trim the same color as the walls. Nothing kills the mood like bright white baseboards and window casings
Paint the ceiling the same color as the walls and trim for the fully enveloping effect. It sounds overwhelming, but I think it's actually way more harsh to see a big point of contrast at the ceiling line. You could also use another color in the room's palette for the ceiling – just tweak it, if necessary, to come a little closer to the intensity of the wall color
Weave in midtone shades of the wall color into the furnishings, while incorporating splashes of color, and be generous with the shiny metallic finishes!
Texture, texture, texture!
Incorporate showstopping decorative lighting (see also #3!)
What do you think of a room drenched in dramatic, moody hues? I might just have one up my sleeve for the One Room Challenge!