We are at an exciting stage in defining the interior of our new home – kitchen design. Never having been through this process before, I guess I didn't realize just how many choices there are to be made. Door style and finish, layout, color, appliances, decorative accents, tiled backsplash, cabinetry features and functionality and seating plan, just to name a few. Nevertheless, it is a very interesting process, and I'm definitely learning a lot!
One of the most fascinating parts of the kitchen design process for me has been learning about the different cabinetry solutions that are now available, as well as positive trends in organizing and, where appropriate, concealing all of the "stuff" that is essential to the enthusiastic home cook.
1. Spice storage, two ways. Everything in plain sight – no need to pull out every spice, seasoning and extract out of a cupboard just to find that ground cardamom you need for your recipe.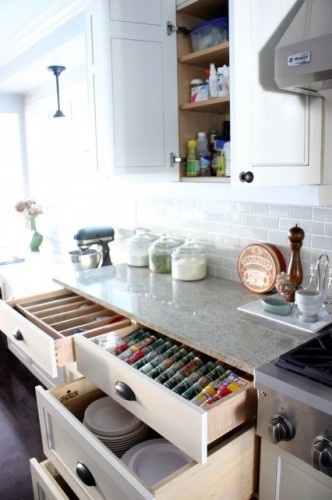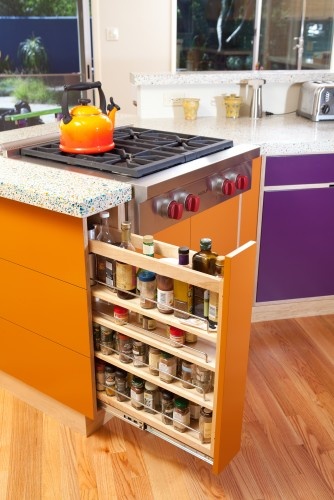 2. Knives off the countertop. I am very much looking forward to moving my beloved knives out of sight!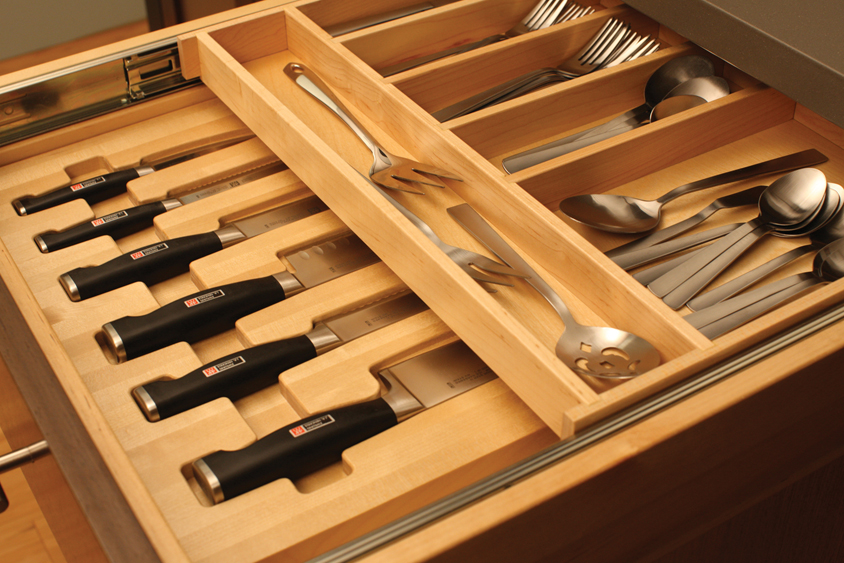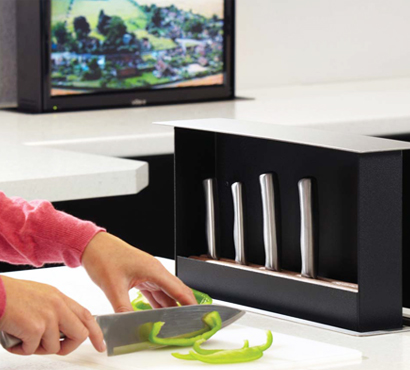 3. And more drawers! Drawers (vs. doors) are a definite trend. Check out everything you can store in them easily, and don't even think about getting onto your tippy-toes to reach them.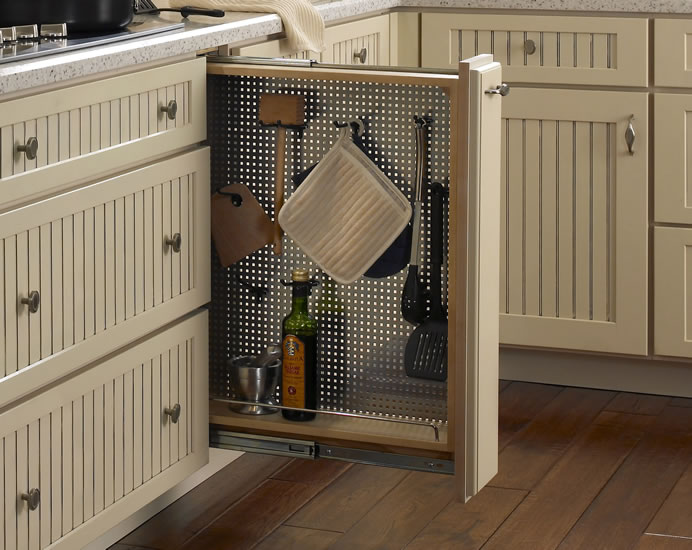 4. Conceal countertop appliances. The 'garage door' solution that sits on your countertop and allows you to keep your stand mixer, coffee maker, etc. handy without cluttering up your kitchen – nice!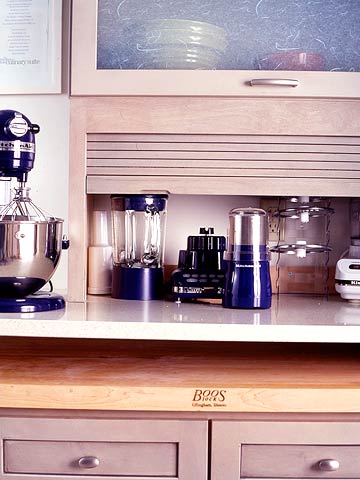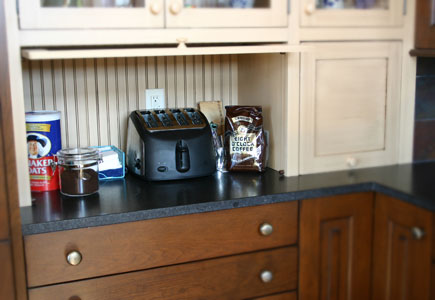 5. Other fun stuff.
Photo Sources
1. Houzz.com, Houzz.com
2. Durasupreme.com, S-box.com
3. sigkb.com, Houzz.com, Armstrong.com
4. bhg.com,  kitchens.com
5. wood-mode.com,  magnificentkitchens.com, Houzz.com