Happy Nursery Theme Thursday! The Coastal Prepster nursery theme is all boy. It's perfect for the future lacrosse-playing, New England private school attending, Nantucket Red pants-wearing baby in your life! Of course, none of these things need be true for this adorable concept to work in your nursery.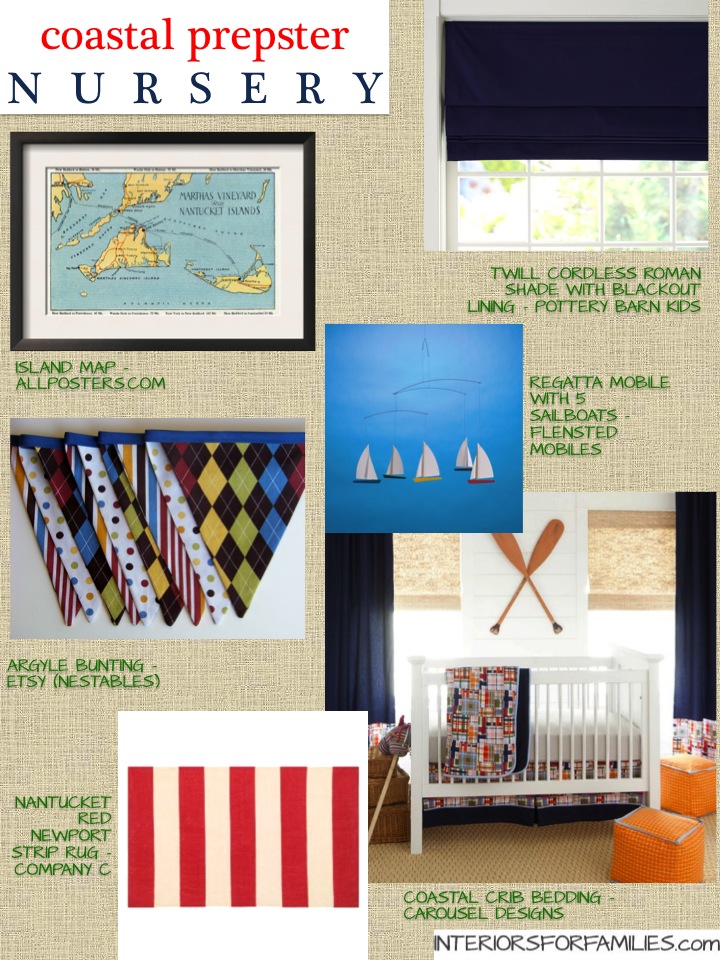 This theme was 100% inspired by the incredible madras crib bedding I found at Carousel Designs, easily my favorite destination for crib bedding. Add a few nautical elements, a wee bit of argyle, and some navy blue window treatments (blackout, of course!) and voila – Coastal Prepster!
Have you seen other items that would look great in this nursery?