The Greek Key motif is one of those enduring design elements that is every bit as relevant and contemporary today as it was in ancient times, when it adorned pottery, mosaic tile work, and architectural friezes.
Even if you didn't know what it was called, there is no doubt you've seen Greek Key countless times, in a variety of contexts. I have a welcome mat on my front porch with a simple black Greek Key border.
The ubiquitous "best cup of coffee in New York" coffee cup also features the motif.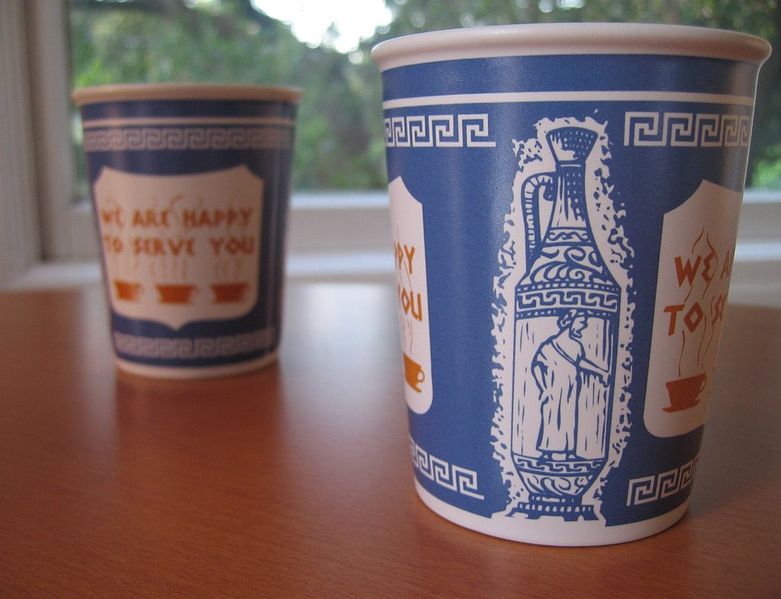 T
his classical geometric design can add a tailored, architectural feel to an interior space. The Greek Key is often seen as a border or trim, but also appears in a repeated/tiled fashion in area rugs, wallpapers and the like. If you dig the Greek Key like I do, then check out these contemporary incarnations of the motif in items for the home.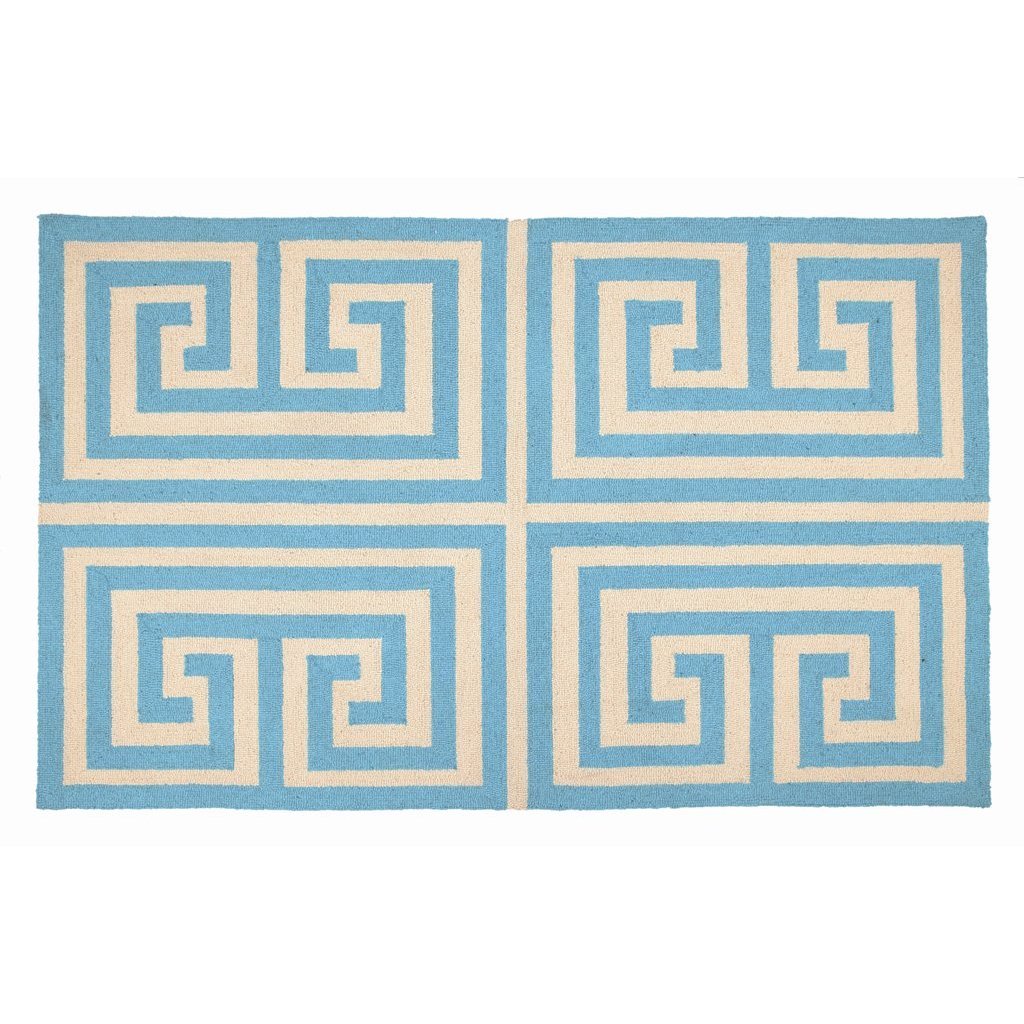 Hook Rug by Trina Turk. Available in Turquoise (shown), Black, Pink and Lime Green.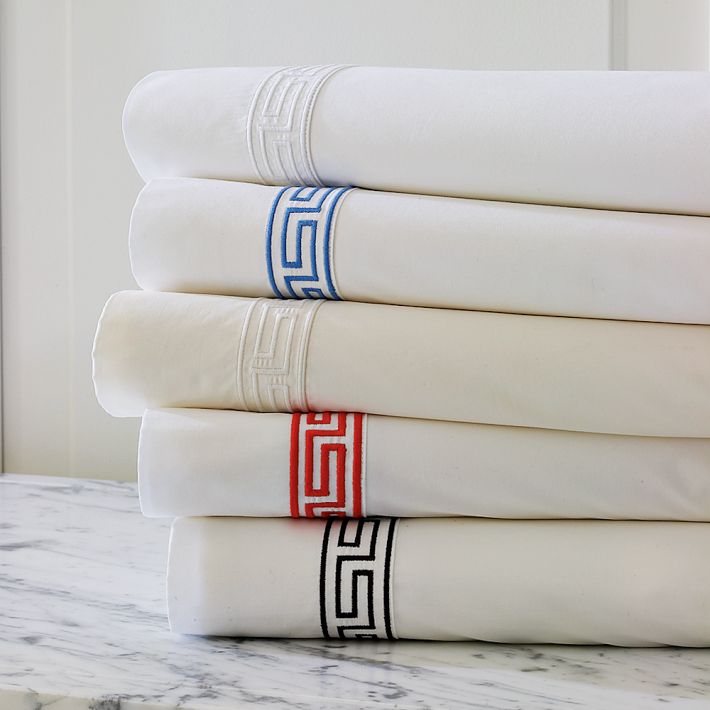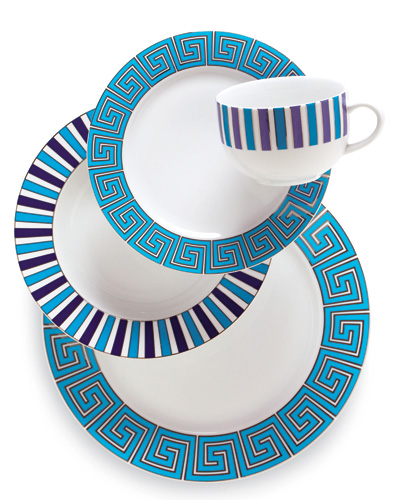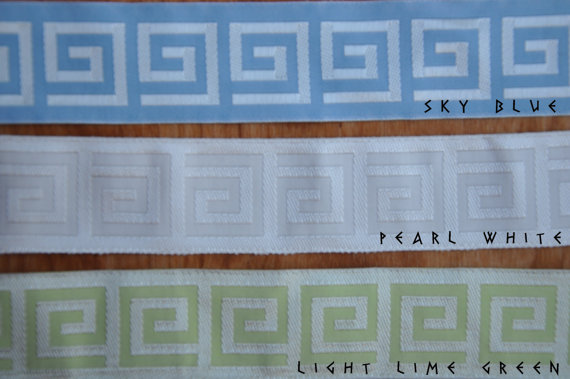 Trim, available from Etsy seller LACEtrims.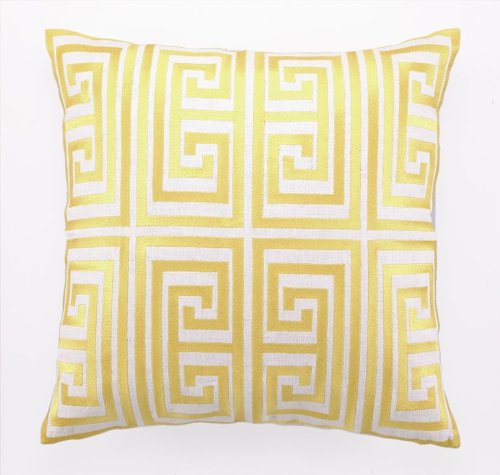 Pillow by Trina Turk, available in multiple colors and sizes.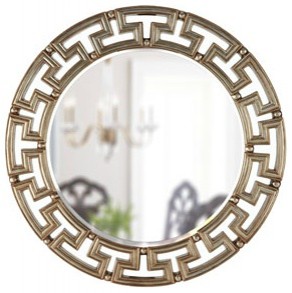 Golden Greek Key Mirror, available at Neiman Marcus.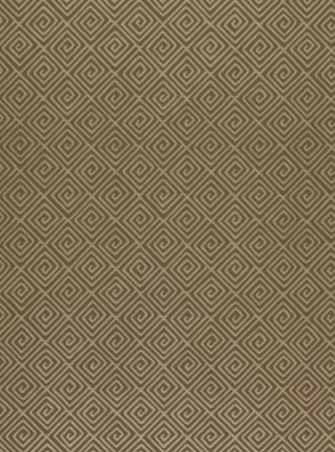 Schumacher Wallcovering, shown in Mink.
If you like the Greek Key motif, but aren't sure how to incorporate it into your home, a great site to check out is Houzz.com. You can view all items tagged with Greek Key, as well as an ideabook dedicated to the motif. Here is one that got me jazzed. I love how the motif is repeated in the top, middle, and lower parts of the room to create a harmonious design – and how can you not love the bright yellow accents on a backdrop of black and white!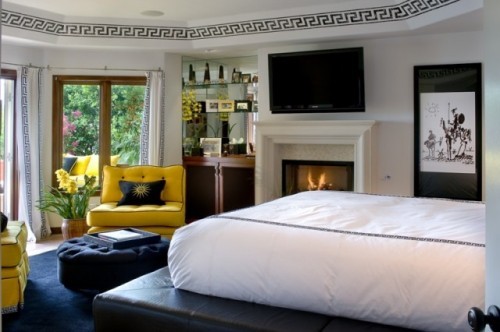 Designer: Tracy Murdock. Photo Source