Chances are, you have at least one room in your house that is a "dark room" – meaning it lacks sufficient natural light during the day to illuminate the room to your satisfaction. There is something wonderful about a space in which you can leave the lights OFF during the day, and only turn them on when the sun goes down. Not all of us have that luxury, however, in our main living spaces. Especially those of us who live in older homes with smaller, fewer windows. So…what can we do with JUST PAINT to help address this?
Most of my clients have expressed concerns about dark rooms in their homes. Usually their initial instinct is to paint them white or a very light color (note: I have heard the same for a small room). They equate a high chroma (saturated) or low value (dark) hue with darkness. Well, I'm here to tell you, my friends, that you can't rely on intuition alone when it comes to painting a dark room! But you CAN rely on these suggestions for selecting the RIGHT paint for the dark spaces in your life. And some of my advice is, indeed, counter-intuitive.
DON'T paint it white!
If you have a room with very little or no natural light, for the love of God don't paint it white. You will only exacerbate your problem of a dark room looking drab and dingy.
White desperately needs copious amounts of natural light to achieve its marvelous space-expanding, light-reflecting effects. That ain't happening in your subterranean finished basement with a couple of hopper windows. It will only end up looking institutional and sad.
Use full-spectrum paint
You may have heard of full-spectrum paint and wondered, what is the big deal, anyway? Well, full-spectrum paint has loads of tint (pigment) and does not use black to darken or change a color. All colors are made of color. The more pigment in a paint color, the more light it will reflect, making full-spectrum paints ideal for dark rooms. You may remember that black absorbs all light. Well, a deep color in a full-spectrum collection isn't made from black, which means you can paint a dark room a rich color without it sucking all of the light out of it. I happen to think this is a wonderful, unexpected way to treat a small, dark room – and if it's really small, paint the ceiling the same color, too. Full spectrum neutrals are also much more complex and interesting, as they tend to adapt beautifully to different lighting conditions.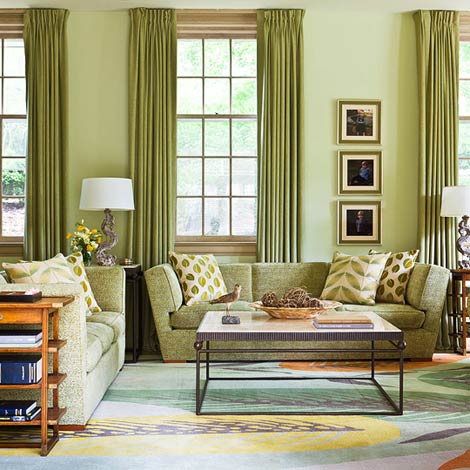 Go with an eggshell finish
To get an extra punch from your paint color in a dark room, use an eggshell finish, instead of flat. It will reflect some light on its own and give your walls a bit of body with a small amount of sheen. As an added bonus, eggshell finishes are easy to clean and are, therefore, great for kids. Just be aware that they tend to be a little trickier to touch up (with paint), as there can be a slight difference in sheen when you re-use the same can months or years later. For best results, have your can re-mixed at the paint store regardless of finish, whenever you are going to take on touch-ups. And for an extra punch of shine, you might consider adding a pearlescent glaze to your paint color!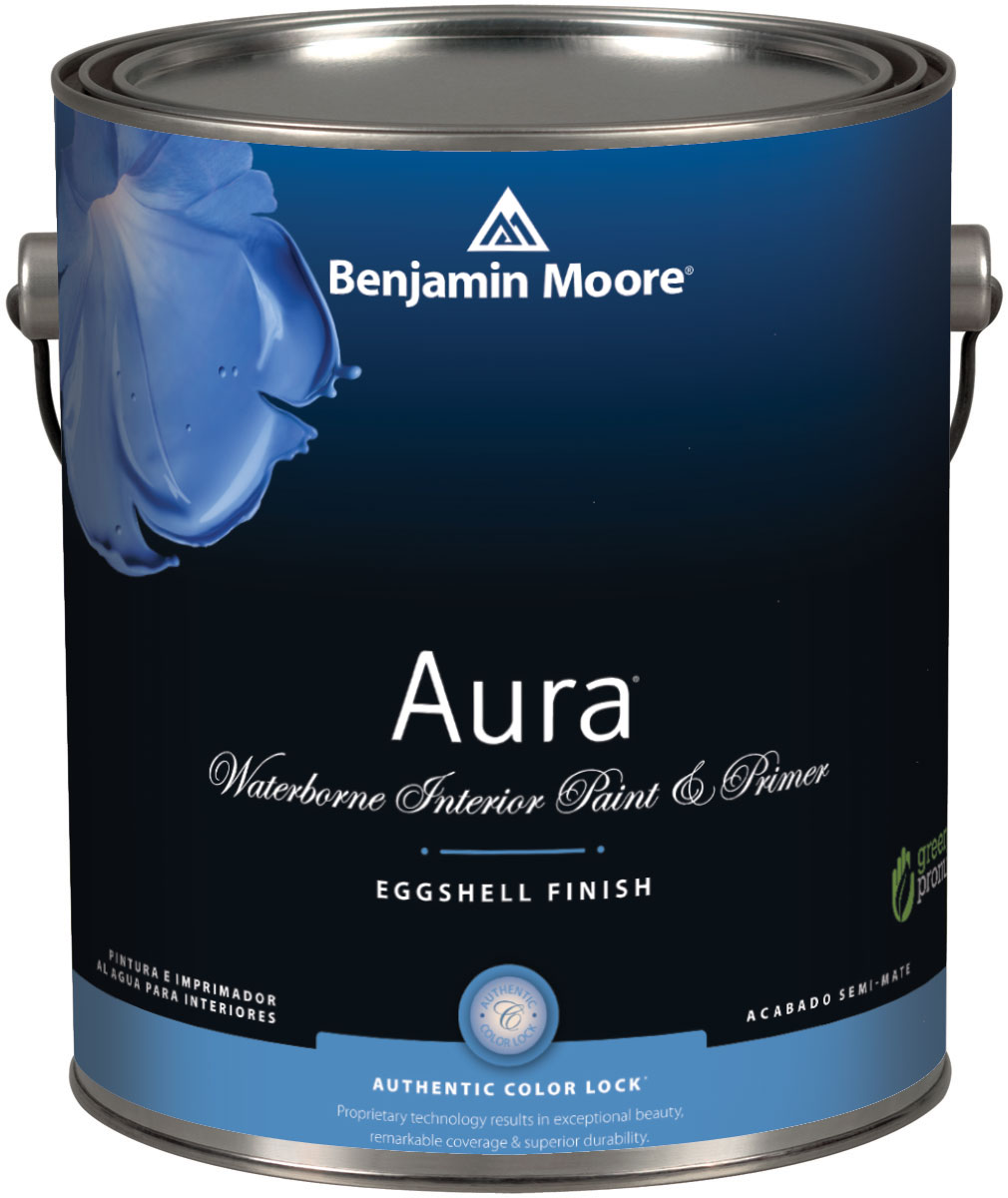 Write a "color story"
In the design world, decorating schemes that rely heavily on a distinctive color palette with a focus on color are sometimes called "color stories." Frankly, I don't think I am capable of decorating any other way! By far the easiest way to lighten up a dark room is to paint it…a COLOR! Choose a lovely pastel or mid-tone as the basis for your color scheme, and make it the main color by painting your walls with it. Then, integrate the color into your accents – pillows, artwork, rug, etc. The more pulled together your room looks, the less you will notice the lack of giant sunbeams pouring through the window(s).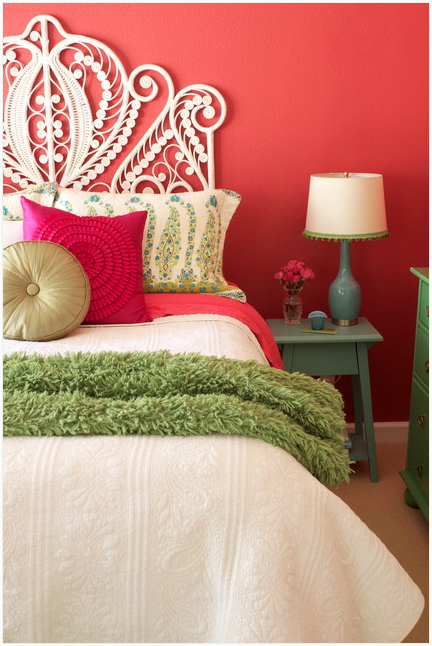 Or…DON'T paint at all!
Don't forget, there are ways other than paint to decorate your walls. What about wallpaper? A patterned wallpaper in two or three colors can really distract you from the fact that there isn't much natural light coming into the room. An accent wall of wallpaper with a sofa, two end tables and decorative lamps on each is an easy, high-impact focal point for your room.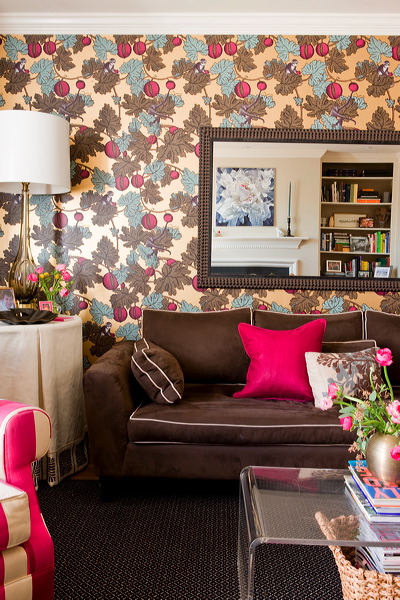 Alternatively, a natural fiber wallcovering like grasscloth adds texture and warmth, which are both very effective in counteracting the gloomy, cold feeling of a dark room.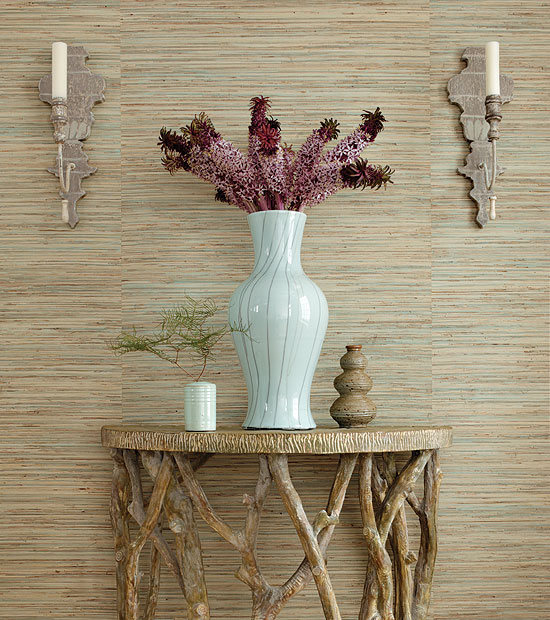 Whatever your dark room challenge may be, I hope you can conquer it! Still need help finding the perfect colors, or help with a decorating project? I would love to help – please visit my business website and contact me!