With all apologies to the eponymous Young House Love bloggers, I just have to write a bit about some Old House Love – for the one my husband and I now own. We haven't moved in yet, but the prior owners moved out this week. I have to say, now that the house is completely empty, I find myself a little intimidated by the sheer magnitude of the decorating tasks that lie ahead. But I am nonetheless excited to dig in!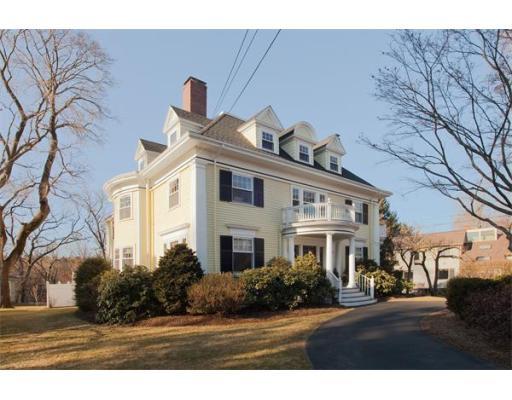 One of the nice things about the house being empty is noticing some of the little wonderful things you only find in an older home. This one was built around 1870. Although the architecture is of the first wave of Victorian Colonial Revival, harkening back to the Georgian and Federal periods, I'm noticing a mix of styles of other elements in the interior – which really is how the Victorians decorated. Rooms were decked out in different styles; it was thought that a room's function or use defined the style in which it should be decorated. For example, Rococo Revival was favored for parlors, and Renaissance Revival dominated the dining room. Oh to be a fly on the wall on our house during the late 19th century! Today I took an even closer look to appreciate some of the unique things an older home has to offer.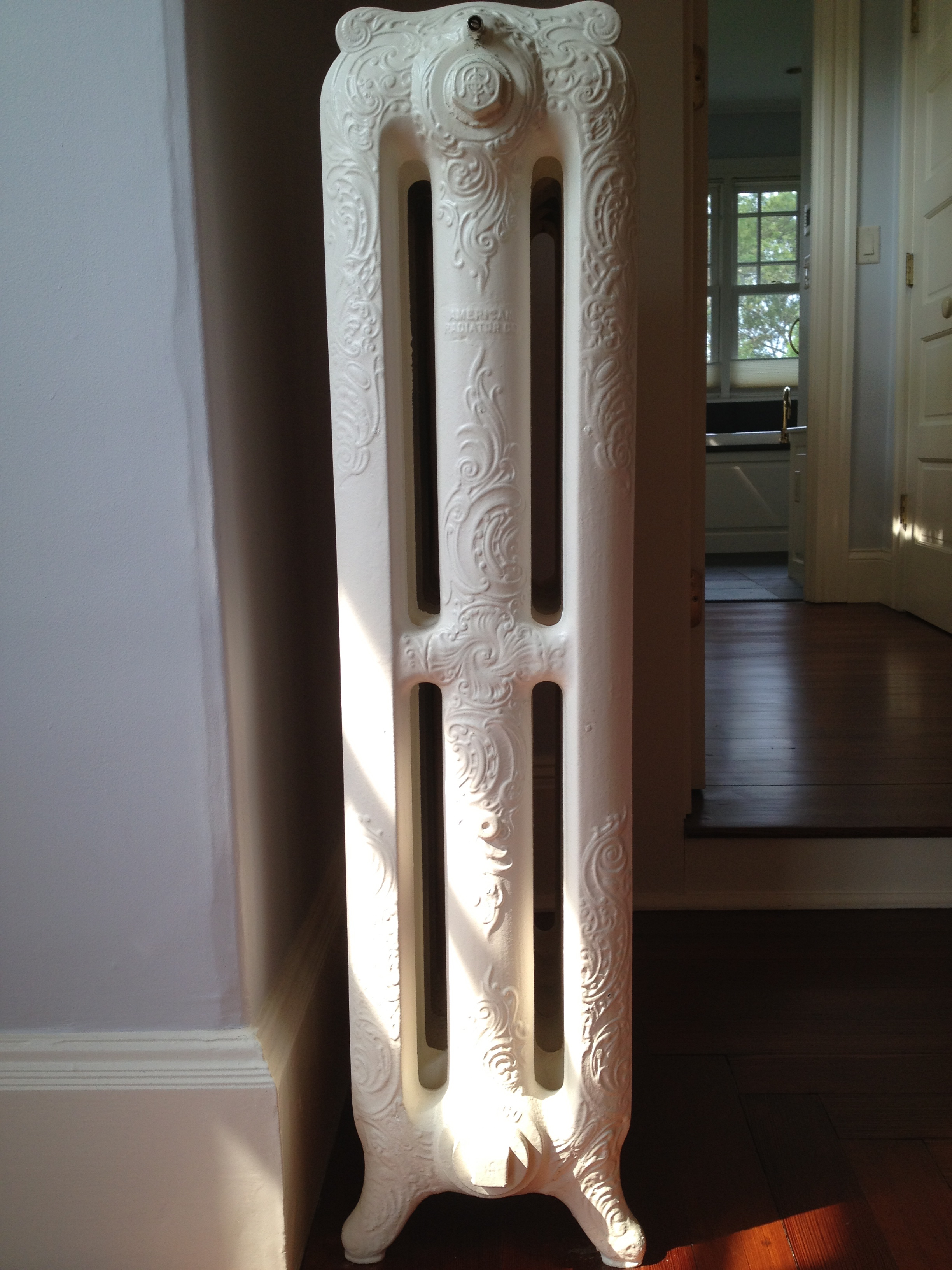 A lot of people would consider radiators a real downer. These radiators, however, are works of art – and, believe it or not, they're still in service (and doing a darned fine job heating the house, too). They are an example of Rococo Revival (and are even labeled "Rococo"), and carry the mark of the American Radiator Company – which, many mergers later, is now American Standard. Neat, huh?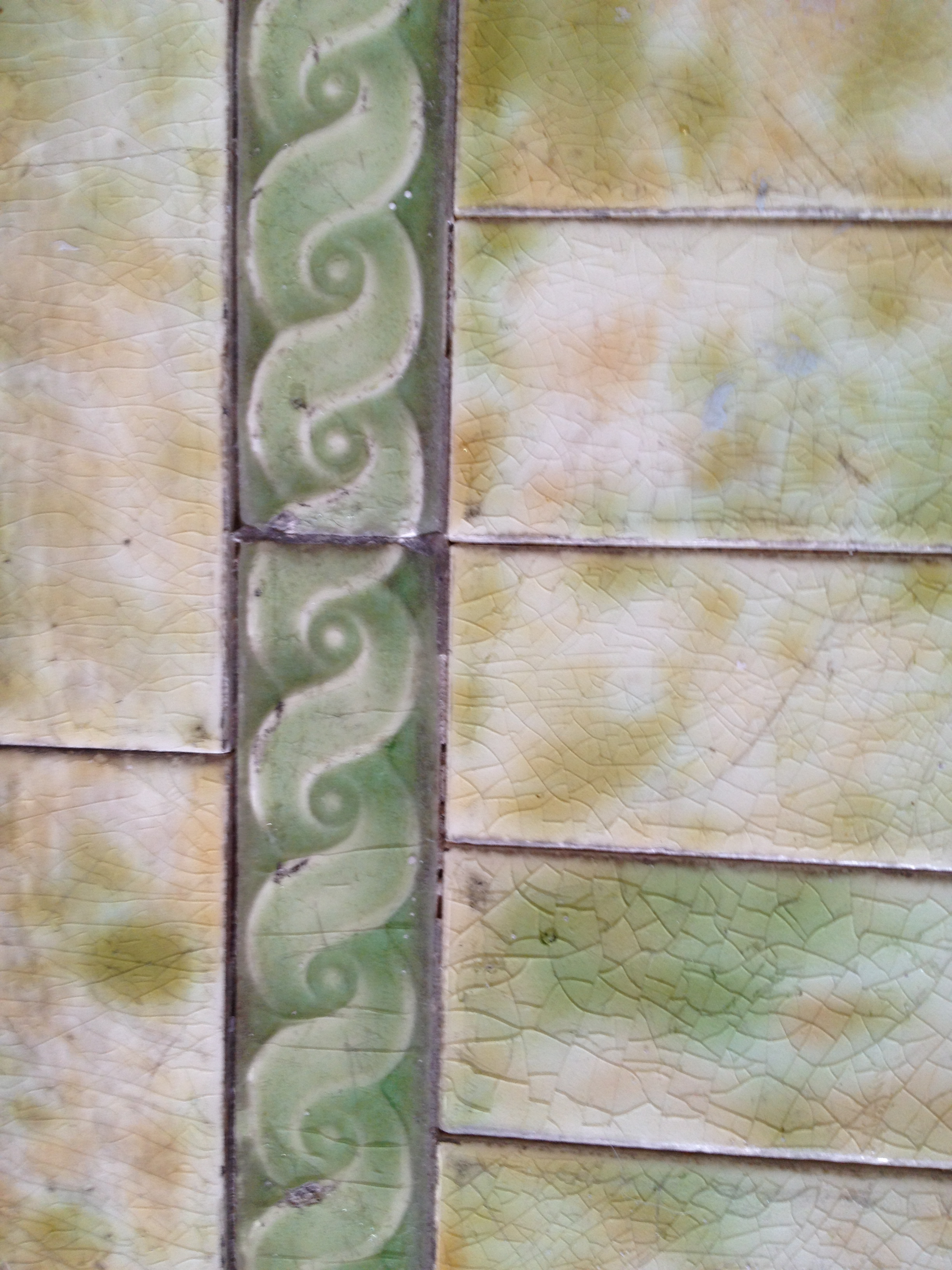 Like most homes of the Victorian era, ours has many fireplaces. Although some have been converted to gas, two remain wood-burning, and have the original fireboxes and tile surrounds. Above is a close-up of the hearth in what will be my office. This tile was no doubt crackled before it was cool to have crackled tile! I am in love with the colors, and have used it as the jumping off point for designing my workspace. The guilloche motif in the border pieces is classical in origin, and totally aligned with the architectural style of the house.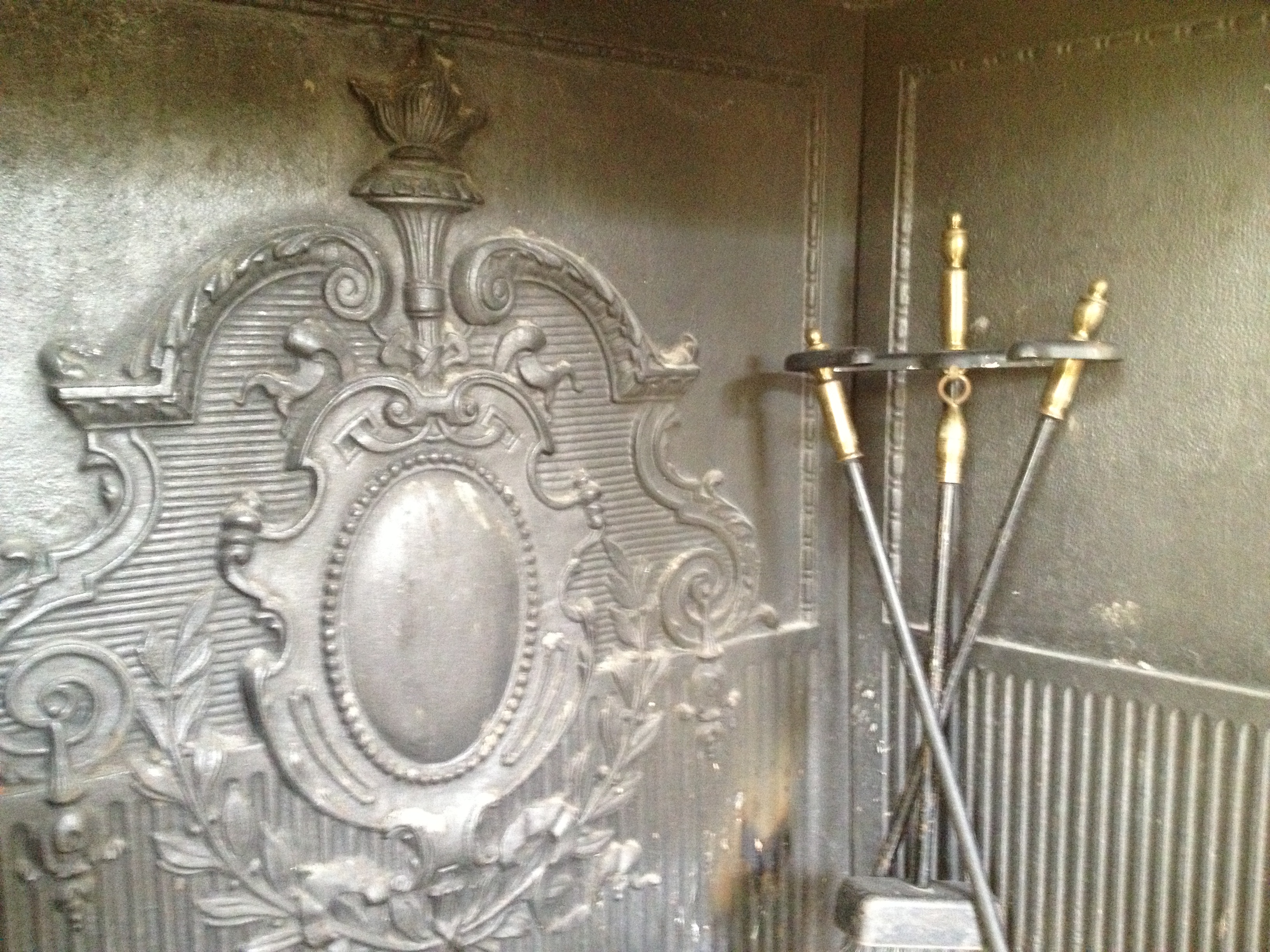 And here is the inside of the same fireplace – an ornate Renaissance Revival design. It's a great example of how the Victorians applied decoration to everything, even to the back of a fireplace that would have been filled with cut wood and flames. It appears that even the original andirons have been passed down from the original homeowners!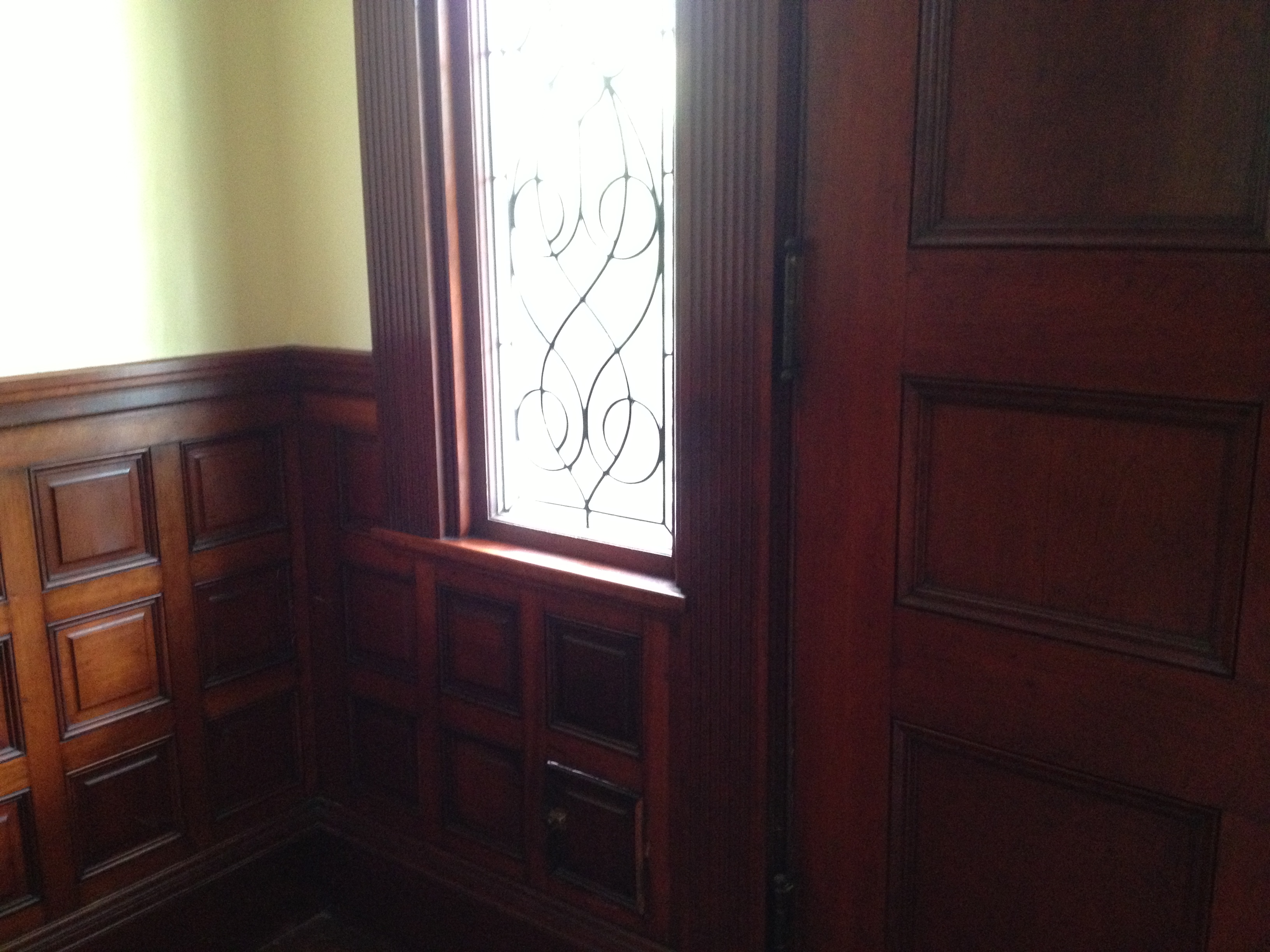 There is a little vestibule that you enter from outside, on your way into the foyer – sort of like a formal mudroom. To my eyes, it is a beautiful little jewel box, with its original wood paneling and exterior door, and side lites of leaded glass. The panel near the floor under the window actually pulls out to reveal the contents of the mail slot – currently, a big chunk of lint and dust bunny matter. The fluted mouldings emulate classical pilasters and are found throughout the public spaces on the first floor.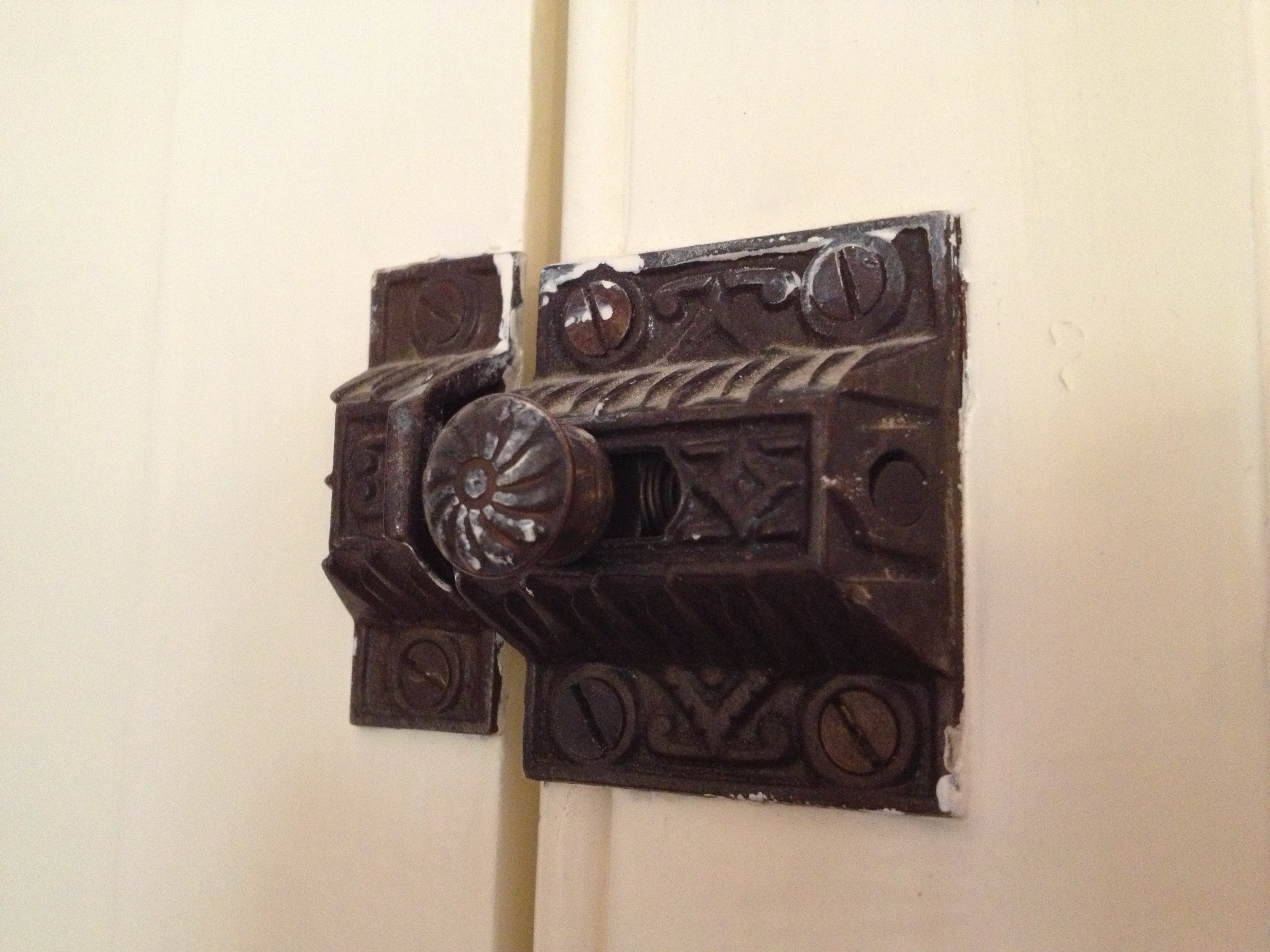 Closets and built-in drawers and cabinets are tucked into eaves and every available little space in this house. Hey, I'm not complaining – abundant storage is always a good thing! I noticed that some of the cabinets on the third floor had their original hardware…and it's a style I was a bit surprised to see. British architect and tastemaker extraordinaire Charles Eastlake published a widely read decorating guidebook that had a massive influence on Victorian style – particularly furniture – right around the time our house was built. One of the hallmarks of the "Eastlake mode" he inspired was low-relief, flat, stylized designs in the Gothic manner, just like what you see here on this humble door latch.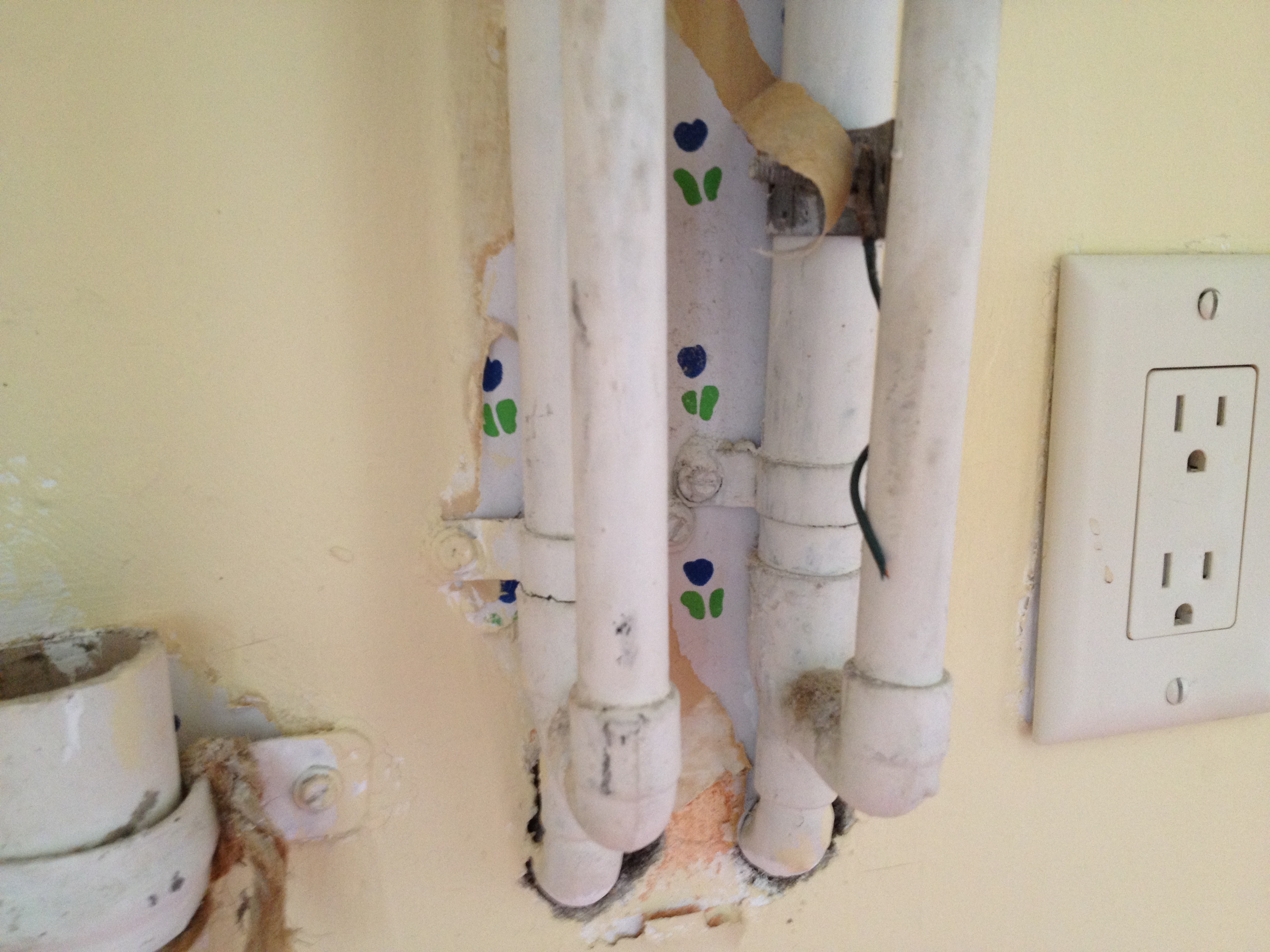 This wallpaper, peeking through some peeling paint in our very utilitarian laundry room, does not appear to be Victorian in origin. But it is nonetheless charming to think about the people who lived here in the earlier 20th century, and how they lived, while little blue tulips adorned these walls.
I'm hoping that in a few month's time, when I've (hopefully) finished decorating a few rooms, that I'll still notice and appreciate all of the little details throughout the house that give it its unique and special personality.
Do you have any seemingly small features in your home that are particularly special to you? I'd love to hear about them!
————————
Related posts:
Lessons From The 30th Annual Newton House Tour