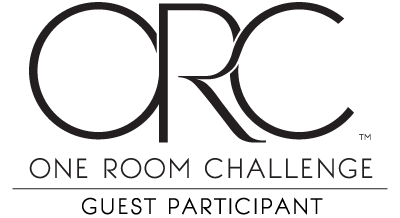 Surprise! I just decided to jump into the fall 2018 One Room Challenge as a guest participant. Like, literally about an hour and a half ago. This will be my sixth (!) rodeo, and I truly had no intention of doing this due to being short-staffed with a crazy workload. I believe I'm close to remedying that issue, and I have a real need to get a room done in my own house.
Before I brief you on the details, a brief introduction (and a deep breath…). Hi! I did five ORCs as a guest participant, and my most recent ORC adventure was last spring, when I transformed a dear client's master bedroom as one of the twenty featured bloggers. That was a big undertaking. This time around, my scope is more limited – and doing it here on the homefront will make a number of things easier, in theory.
My son, Eamon, who is four years old, is starting to grow out of his toddler bed (converted from a crib). It's time to flip the switch from nursery to big boy room.
I looked at the toddler bed while reading him his bedtime story tonight, and realized that the frame is bent in the middle. Probably my husband and I have knelt down on it too many times while tucking him in; a crib is not meant to support grown-up weight (shocking, I know). Additionally, being our second child, he has perennially gotten the short end of the stick when it comes to a lot of things. I put a tremendous amount of love and energy into decorating Eamon's 'Vintage Americana' nursery, and I still really love the overall look, but I need to set things up so he can be more independent in his own room. And complete some unfinished business that has been hanging over my head for several months.
In what is surely an unconventional move, I'm sharing professional photography as my 'before' pictures – partly because to show you how the room was originally designed, and partly because, again, I decided to throw my hat into the ring while sending him off to meet the sandman tonight. Pictures of the room as it currently looks (which is not much different –  just messier, ha 🙂 ) will have to wait until my Week 2 post on Thursday. Hopefully I will have some things figured out by then!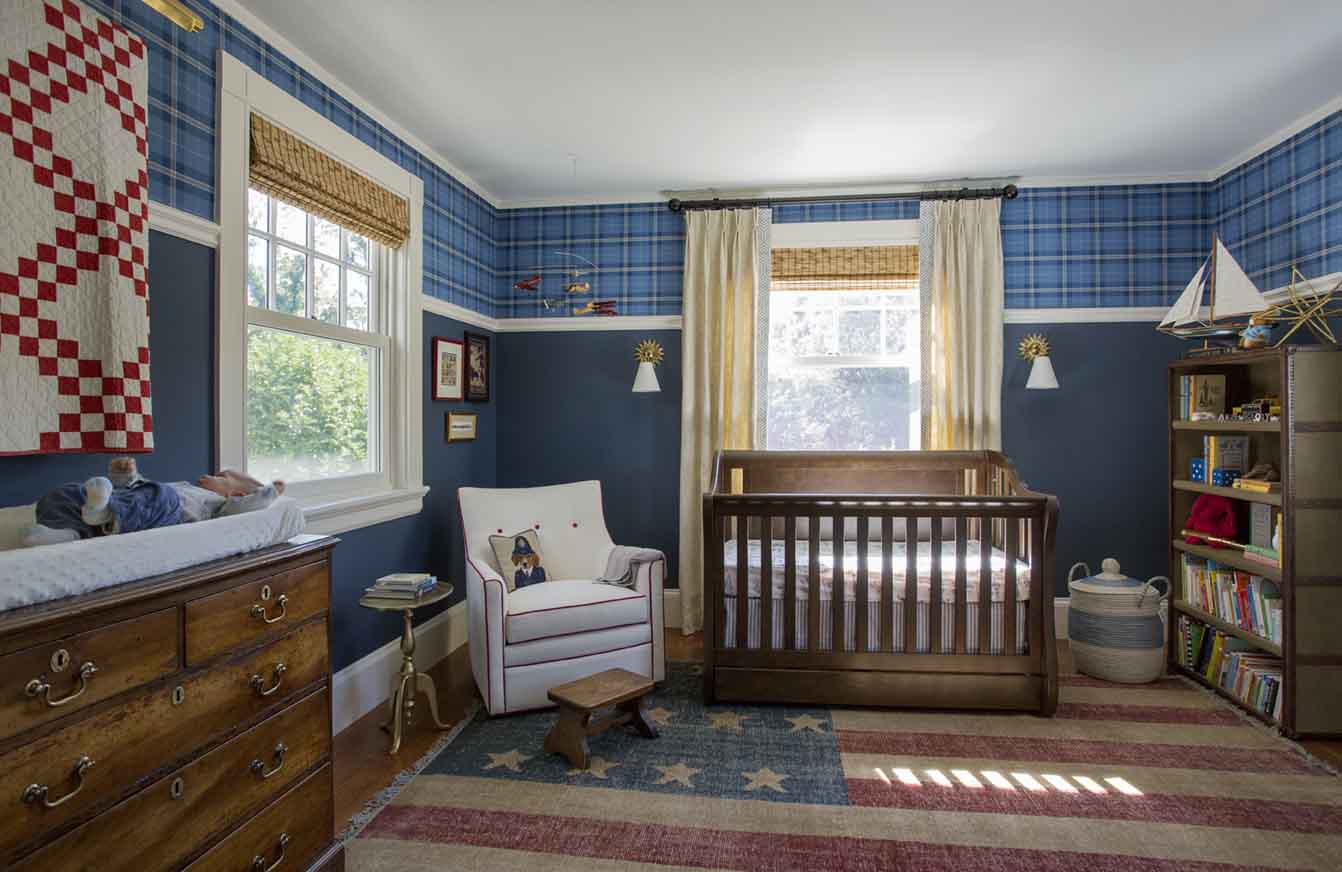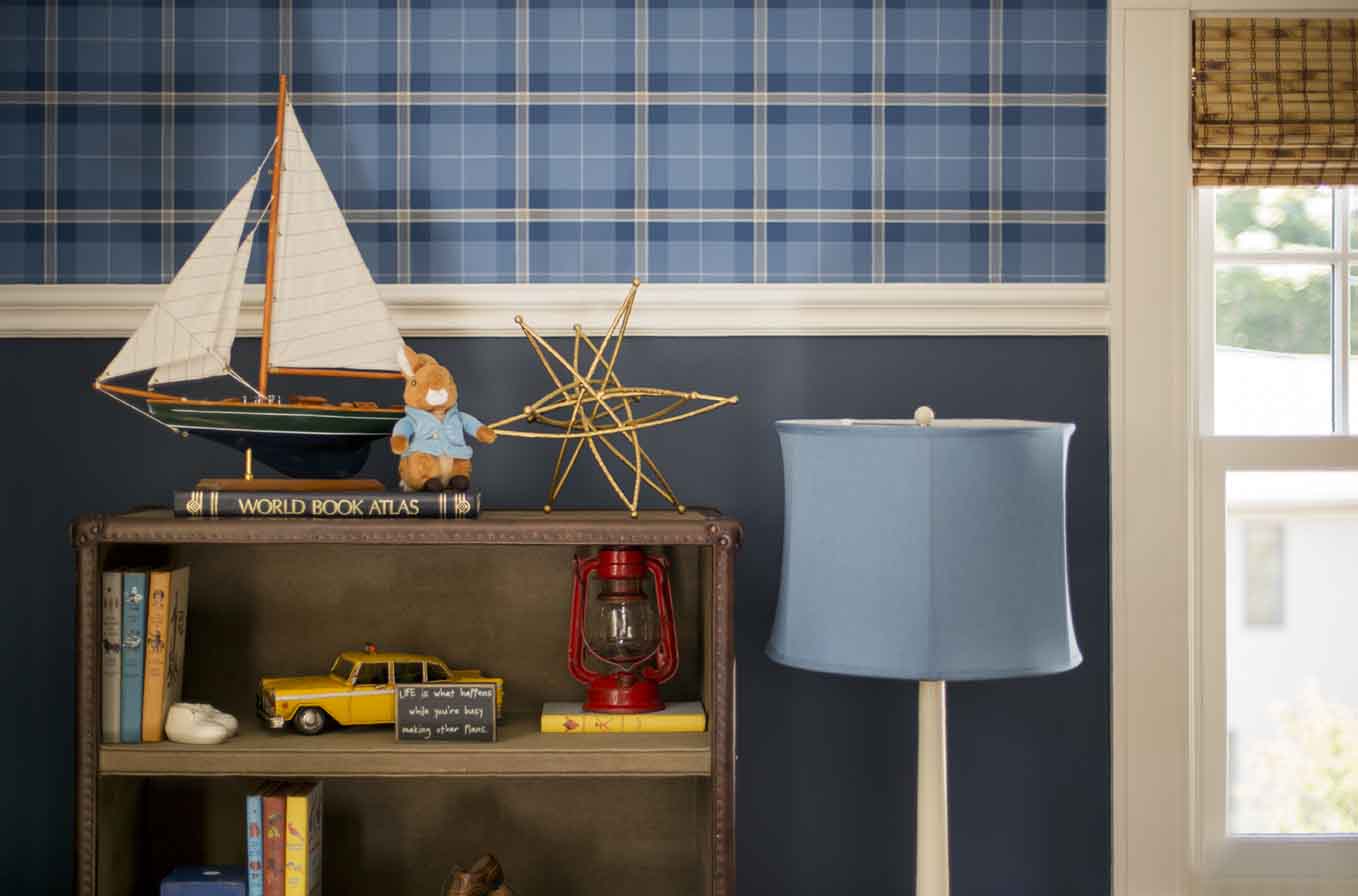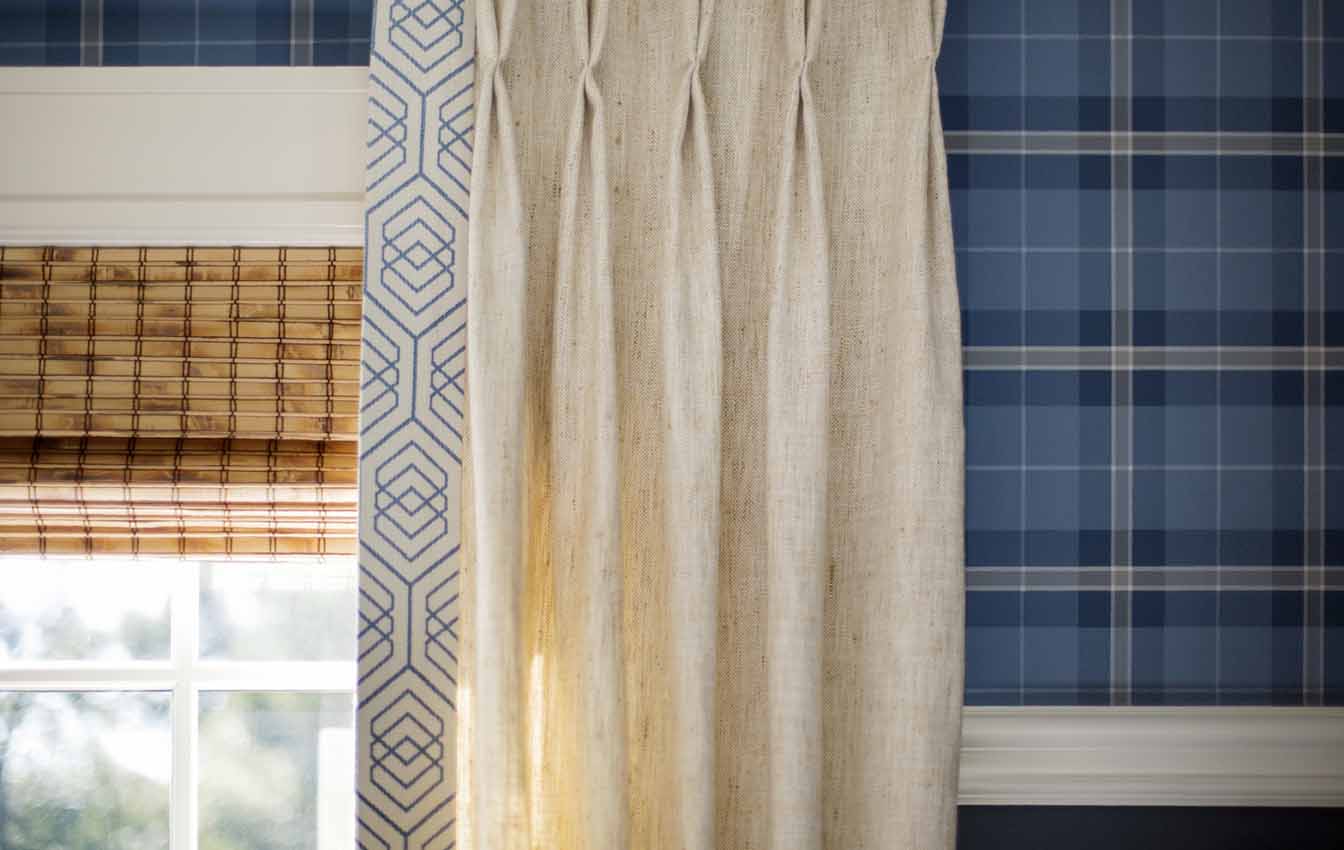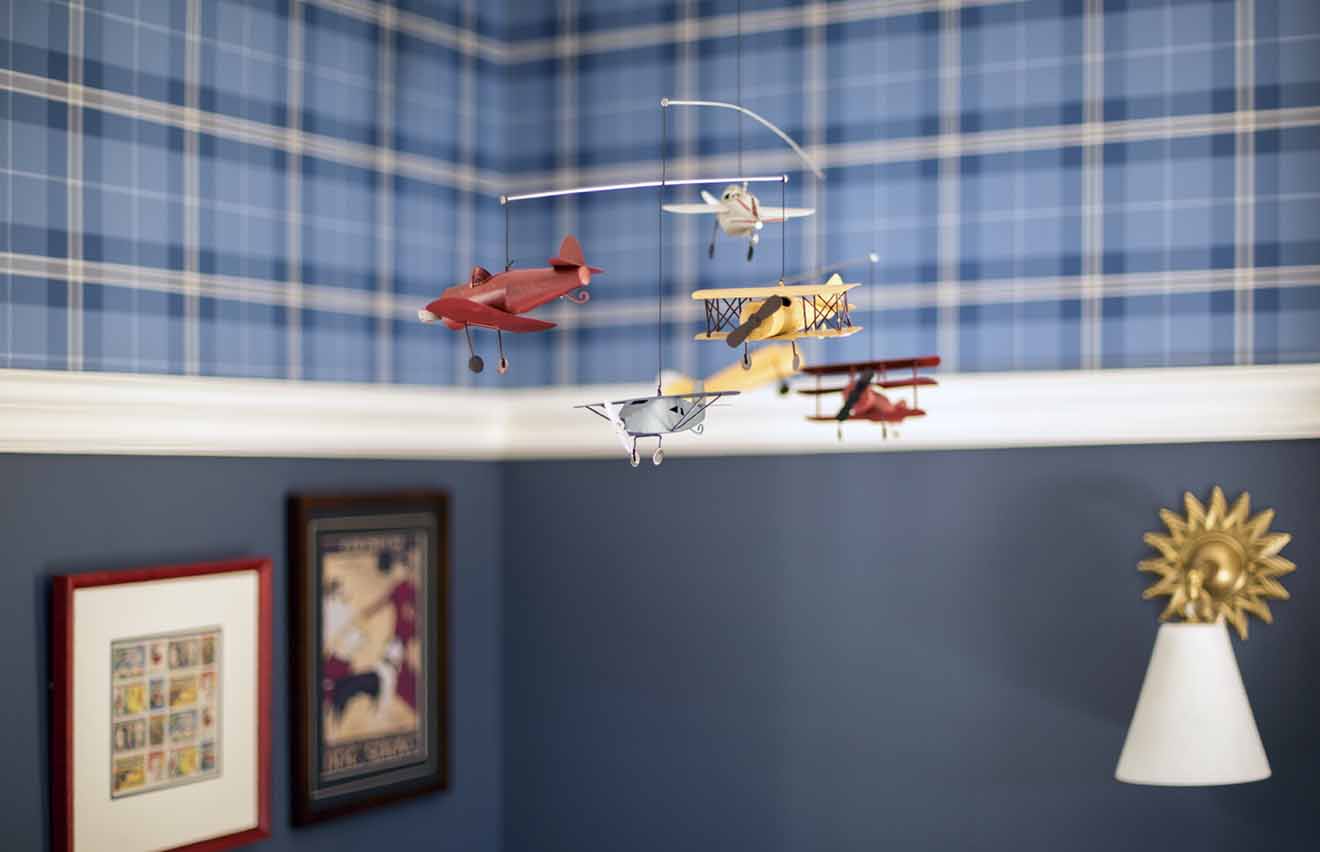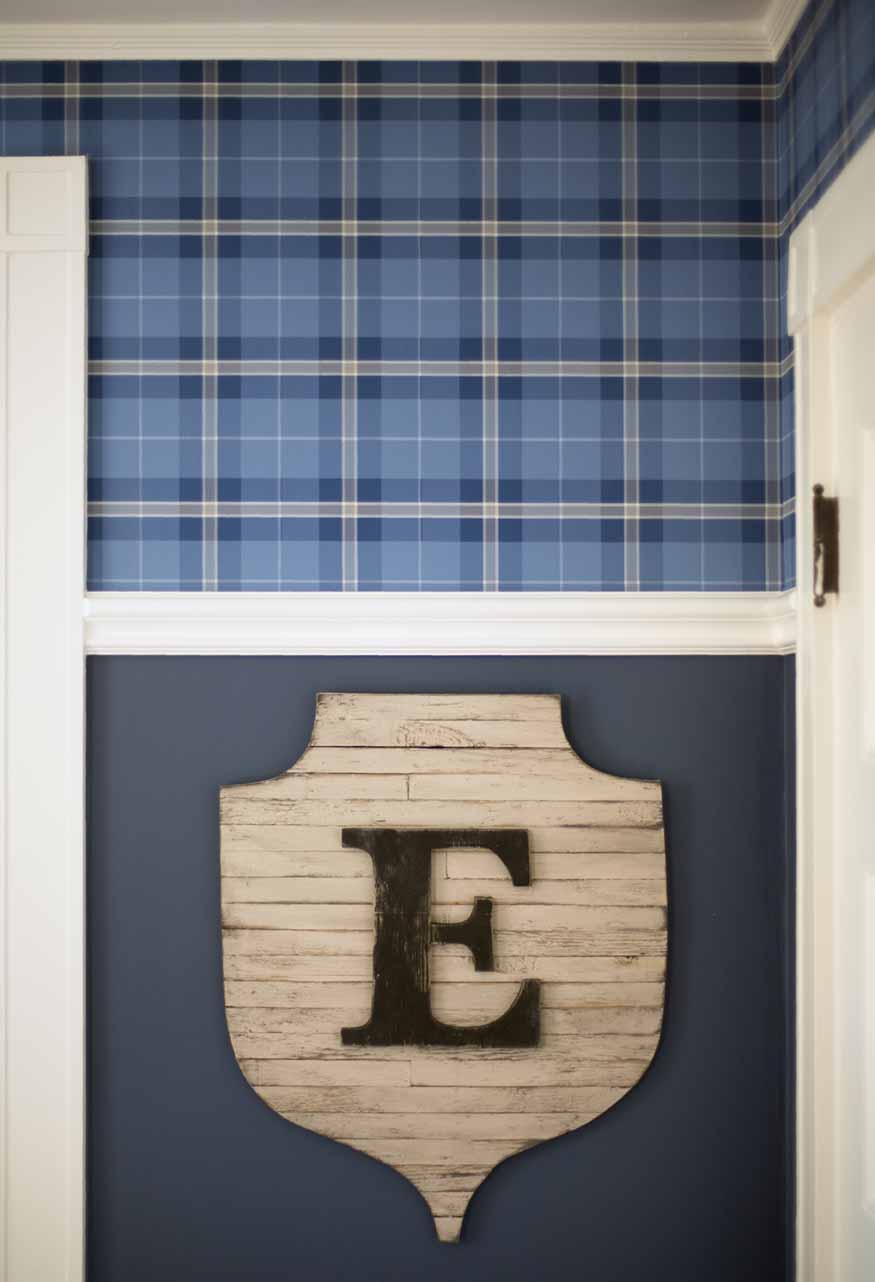 This was actually the first work of mine that was published. It appeared in the Boston Globe back in 2014. I called it "Eamon's Vintage Americana." The photographer was Eric Roth. And Eamon was only two months old!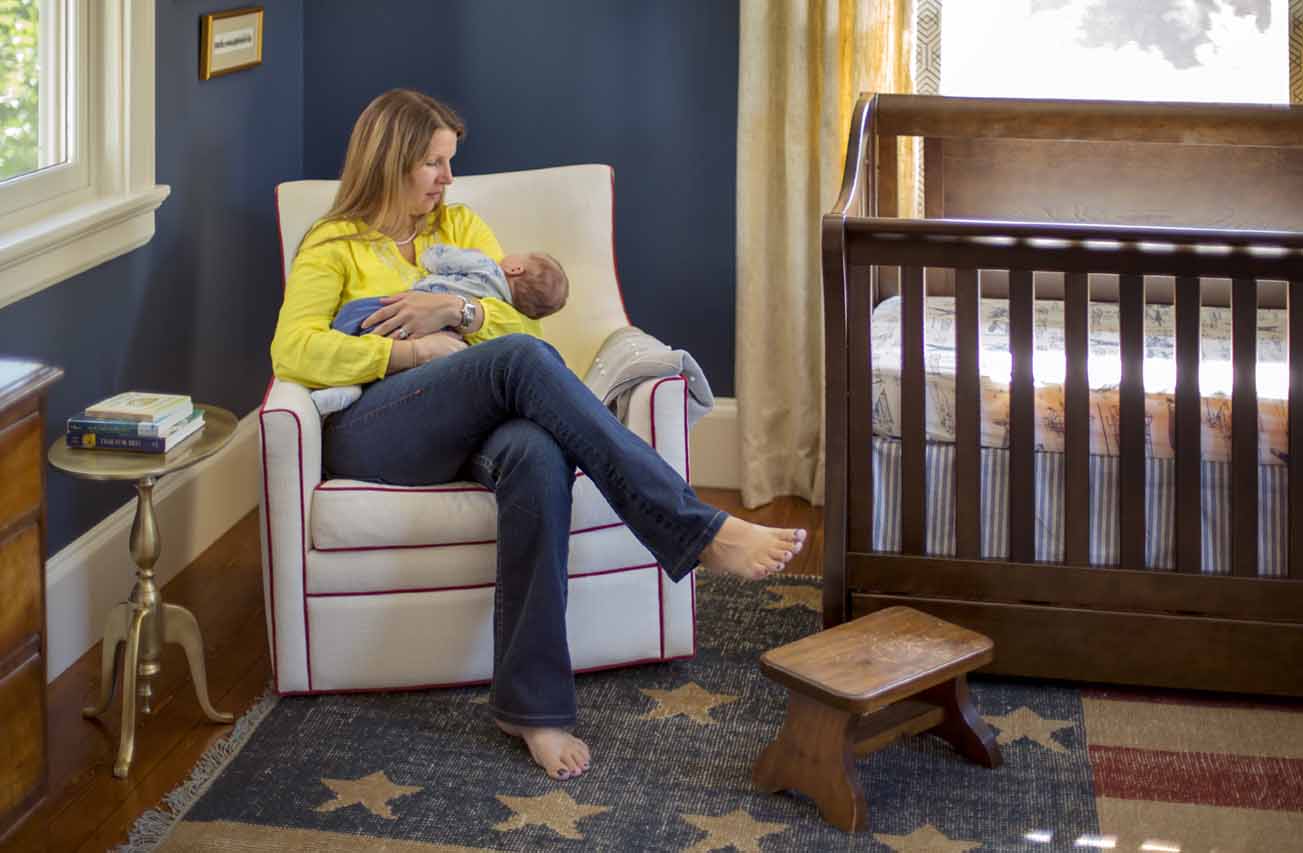 Here is the full "hit list" that I'm going to take a crack at addressing, and photographing, in time for the big reveal – golly, when is it? I haven't even checked. […looks it up…] it looks like six weeks from October 4th is Thursday, November 8th. Wait, that's exactly one month from today! Oh dear…
Remove toddler bed and replace with twin or full-sized upholstered daybed. I never intended to convert the crib all the way to a full bed, which I had done with Eamon's older brother. But the daybed was a newer idea. I think it will free up more floor space, and potentially allow us to keep the swivel rocker in the room a little longer (he really wants it to stay). Plus, it should look great with the sconces flanking the window. Due to the time constraints, I'm going to have to get a custom design going asap and make sure my upholstery workroom can squeeze it in and crank it out for me.
New mattress and bedding. Need to decide whether to incorporate the antique quilt, which is currently hanging on the wall, or leave it as a piece of art. Thoughts? If the quilt moves to the bed, I'll need to repair wallpaper and add artwork under the picture light. This was always my plan, but now I need to make the final call.
Add nightstand and articulating reading lamp. I would like to keep the bookcase where it is, but on the left size of the daybed, where the chair is in the photographs, that's where the nightstand would go. It will probably be a higher side table vs. a traditional nightstand, in order to not be too short in comparison with the daybed 'arm' height. We'll see. I've already moved the chair and little brass side table to the opposite corner of the room, near (but not blocking) the closet, and it actually works great. The floor lamp was already there!
Move out the antique walnut chest and replace with more kid-friendly dresser. By kid-friendly, I don't mean juvenile, but I do mean something with drawers on glides that soft-close – so he can start picking out his own pajamas, getting his clothes ready in the morning, etc. Again, the antique piece was always intended to be temporary – it's something I knew I would move somewhere else in the house after it had done its job as a changing table and beautiful, but slightly janky storage piece used by grown-ups.
Organize drawers and closet, and clear out/donate clothing that no longer fits. Ahhh…my Achilles heel (and dirty little secret!). This designer may be able to make things pretty and functional, but I am not a naturally organized person. In fact, I recently started working with a professional organizer on some select projects in my home and office, and I'm hoping she will help me tackle this!
Incorporate some toy storage somewhere. Eamon doesn't play in his room by himself too much, but he is often a *very* early riser, and I kind of wonder if he would be better able to get up and entertain himself, rather than waking up the whole house, if he had a few things in there to play with. This may be as simple as adding a little basket with some cars and smaller imaginative play or building toys to the bookcase.
Replace corded woven shades with cordless blackout-lined woven shades. Let me say that I WOULD NEVER and HAVE NEVER put a corded window treatment in a client's home! And I didn't put these in my home. They were installed by a prior homeowner. I just never replaced them. Shame on me :(. In addition to being a safety concern, they are also only privacy lined (see also #6…). Don't be surprised if these look very similar once replaced!
Hang salon-style art gallery in hall outside his room. For several months I have been accumulating various works of art, and gathering pieces I already own that I love but weren't hanging anywhere for whatever reason. These have all been propped/stacked up outside Eamon's bedroom door. For months. I've been waiting until I had enough to more or less fill the walls, which I *think* I must by now. There are a few things that need to be sent out for framing, but for the most part, it's all ready to hang.
Add window treatment and small console table/furniture piece in hallway. There is a little niche just outside Eamon's bedroom door that may need a little extra love, beyond just plastering it with artwork, to make the whole area look 'finished.' It also gives the sense of approaching and arriving at a destination as you make your way down the hall – a focal point for the hall, and a prelude to the bedroom.
If this to-do list doesn't seem too daunting, it's because it isn't. (It's getting it done within the time constraint that is giving me hives already, but in the best possible way!). You see, I'm basically just pressing play on a plan that was made over four and a half years ago. I always intended for this room to evolve easily into a big boy bedroom for Eamon, and I even placed the furniture and created the lighting plan with that transition in mind. It is a huge relief to not have to reinvent the wheel. I am excited to see how the limited updates we are making change the overall look and feel of the room.
Here is a link to the 89,000 (lol) other guest participants' Week 1 posts, who clearly all had their act together. This is the first time I have started the ORC late – so late, in fact, that the linkup is already closed and I couldn't post this there! Tell me I'm not crazy for doing this.
The official (Instagram) hashtag for this project is #KRIProjectAmericanEvolution. Get it? 🙂 See you again for Week 2, in just a few days!