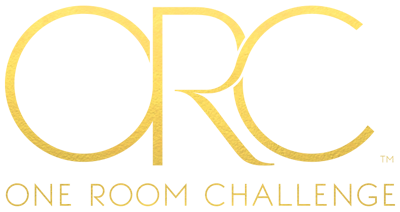 It's Week 2 of the One Room Challenge – I am knee deep in transforming my client's large, dated, and sort of empty master bedroom into the "Bold Serene Bedroom" of their dreams. See all of the befores, and our detailed plans in my Week 1 post.
The arrival of Week 2 has come with aggressive reminders that transforming a room (and trying to do it really, really well, by the way) in six weeks is no joke. And oh, by the way, it's not really six weeks. Our photo shoot of the completed Bold Serene Bedroom is scheduled for Wednesday, May 2. That's a full week before reveal day. Our install day is two days prior to that. Which means we basically have to be locked and loaded – everything 'in' and ready to be delivered/set up no later than Friday, April 27.
Friday, April 27. That's two and a half weeks from today.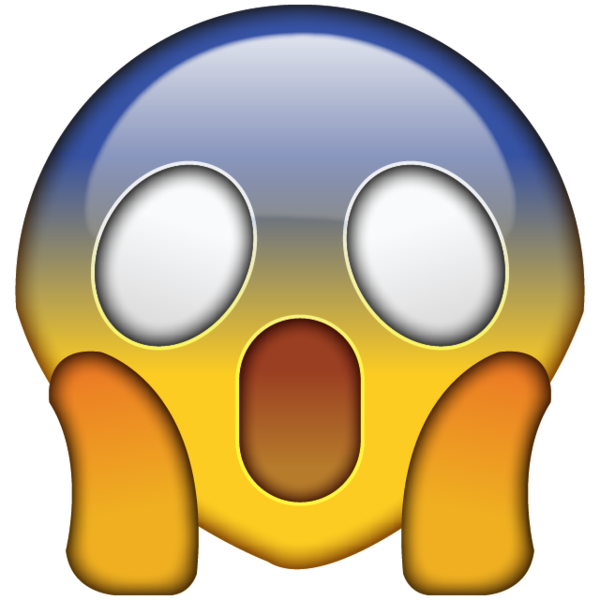 Reality is hitting hard and fast around here – we are scrambling to place our final orders, and making a big push to get everything 'in the hopper' by the end of this week.
Of course, the orders we've already placed cannot be taken for granted. Our wallpaper is delayed, and as I write this, I don't know by how long. All I do know is that I have my paper hanger lined up for the 23rd and 24th, and those are literally the only days she can do it.  A floor lamp was damaged in shipment. I learned yesterday that the table lamps we ordered for the nightstands are now backordered until July. I am also watching very closely the drop shipment of my drapery fabric, the gorgeous Anise in Sugar Plum from Stroheim, in transit from the mill in Austria, which needs to arrive at my drapery workroom by this Friday in order for them to be able to install the draperies by our deadline.
ANYWAY
The show must go on! I don't have a lot of progress to report, other than that my client rearranged their current furniture into the new layout (bed in front of the window!), and they are loving it (the layout, that is 🙂 )! It was a relief to hear that, I'm not going to lie. The painter will be there this week to paint the trim, doors and windows.
So instead of sharing progress, or dwelling further on the things that are keeping me up at night, I thought I'd talk about a few elements that I am SO excited about – and by all indications, don't have to worry about (bonus!).
First up…lighting!
A reprise of some BEFORE pics is necessary here.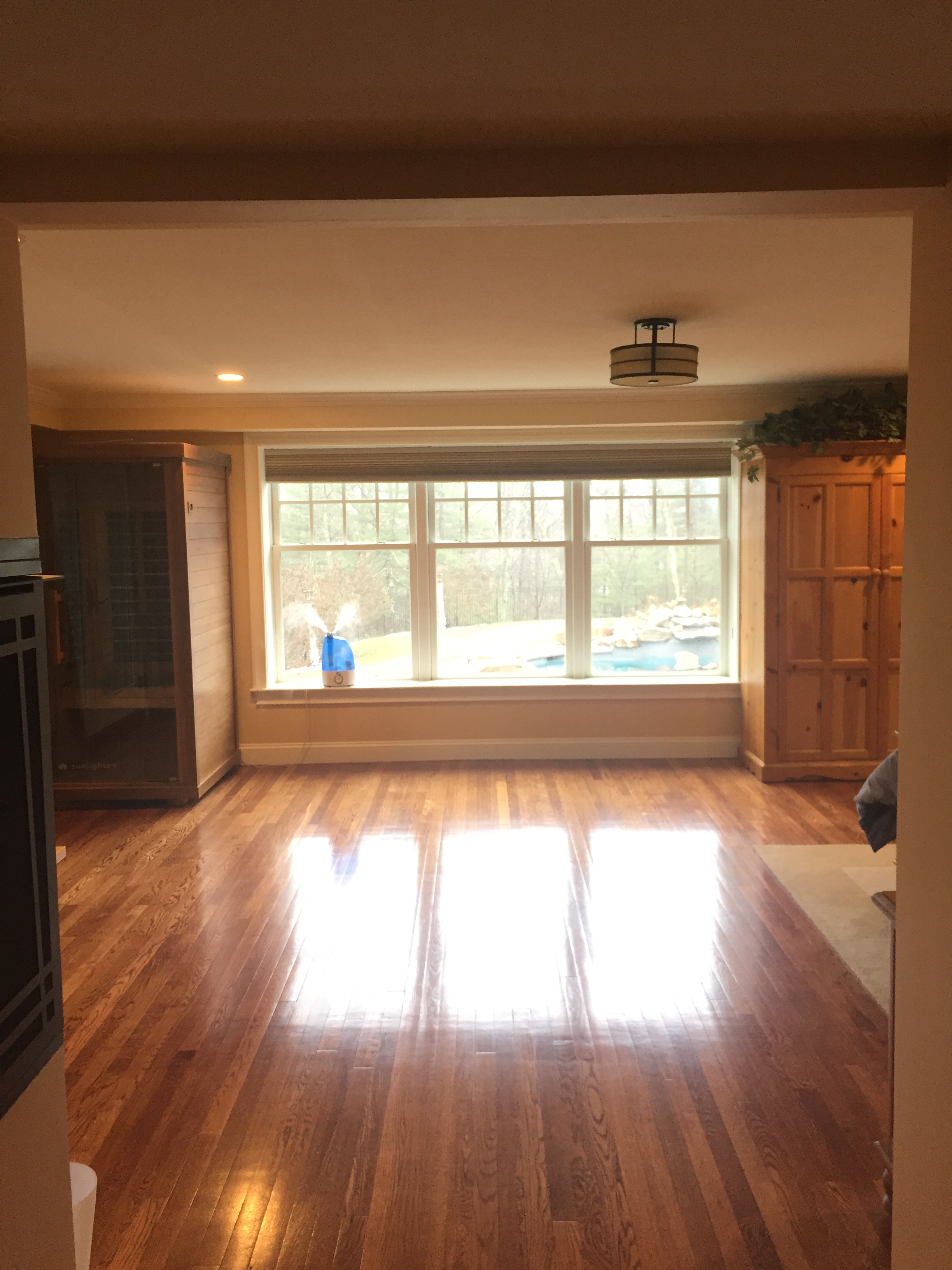 The bedroom has three Craftsman-style flush mount lights. My client wished for a 'pretty chandelier' for this center fixture, and so did I! But the 7 1/2′ tall ceilings do not share our same desire. Here in New England, I am used to dealing with low ceilings. And I'm used to being frustrated and disappointed when trying to source an interesting, well-scaled flush mount.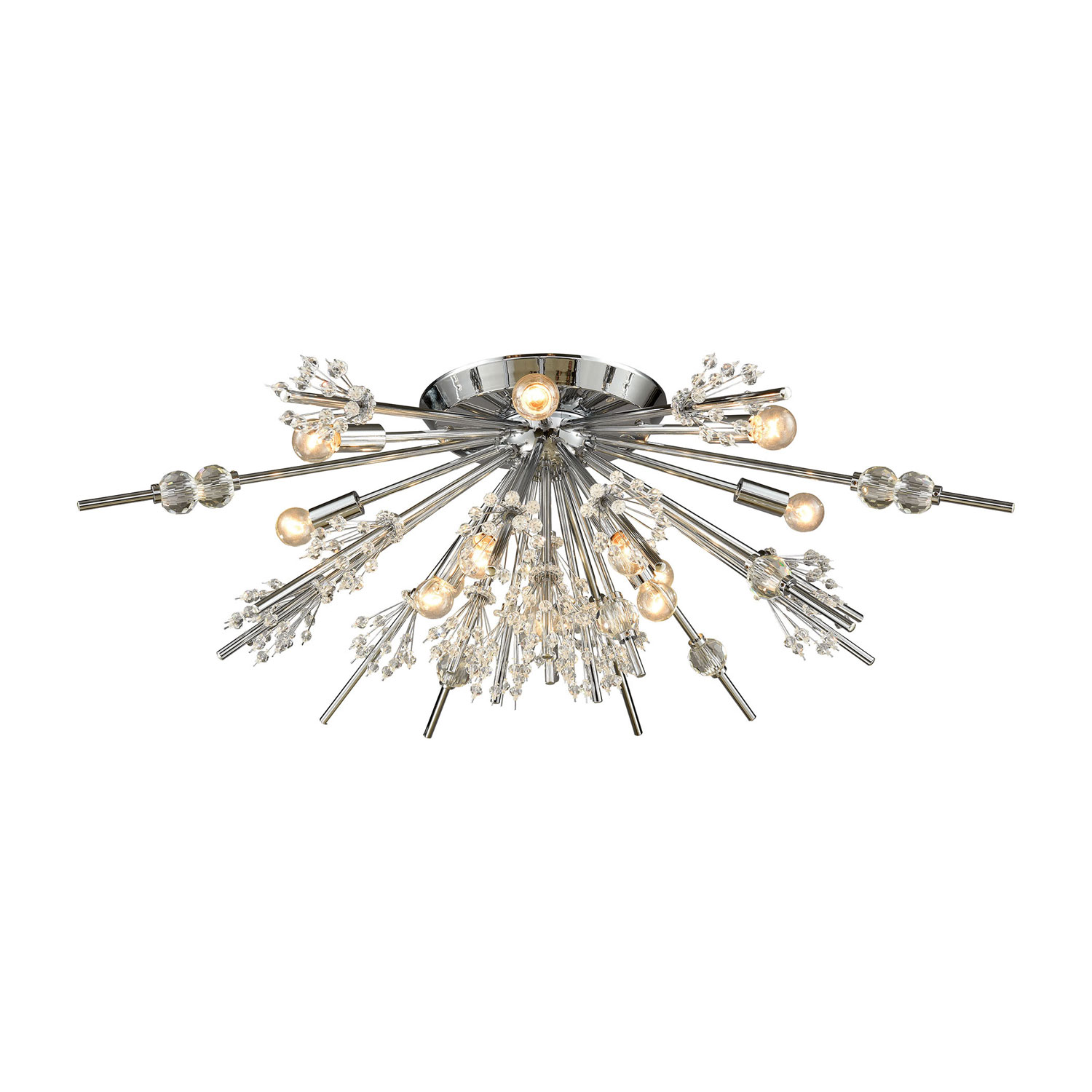 The Elk Lighting Starburst Semi-Flush Mount from Bellacor checked all of our boxes, and then some. It's modern, with a touch of pretty glamour, 34″ wide (perfect for this large bedroom) and only 11″ high. I love fixtures like this against a plain white ceiling – they'll project a pattern of light and shadow right onto it, adding even more to its mystique! I can't wait to see this installed. A true piece of 'jewelry' for the room.
Let's talk about that long hallway now, as you enter the master suite…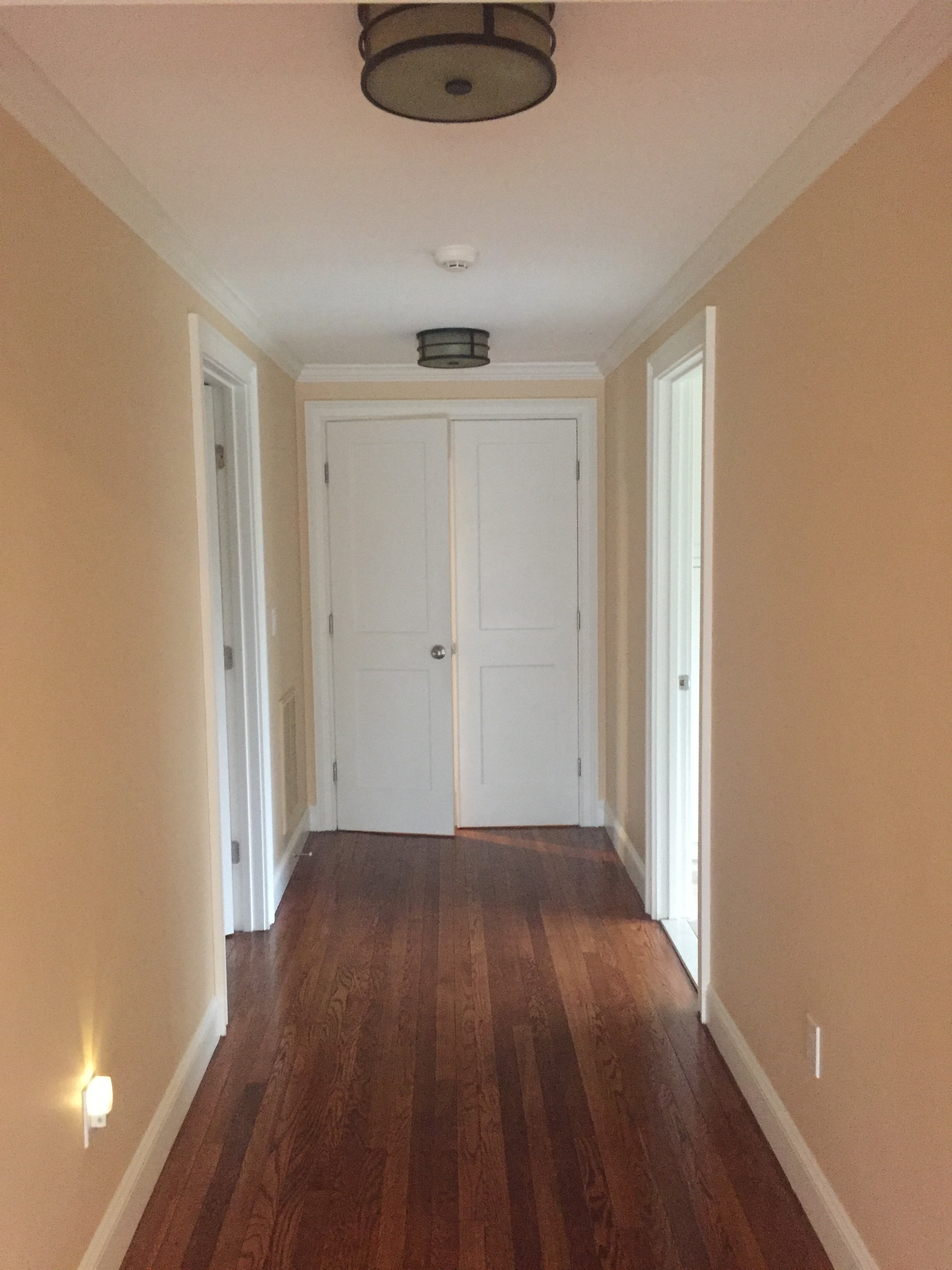 In a transitional space like this, I felt like it should have one 'wow' element, and a few intriguing supporting characters. The Craftsman flush mounts do not pass the test, and therefore they must go. I knew we had to find some really cool fixtures, but that they could not compete with or conflict with the center fixture. Oh yeah, and of course they had to be in stock and ready to ship!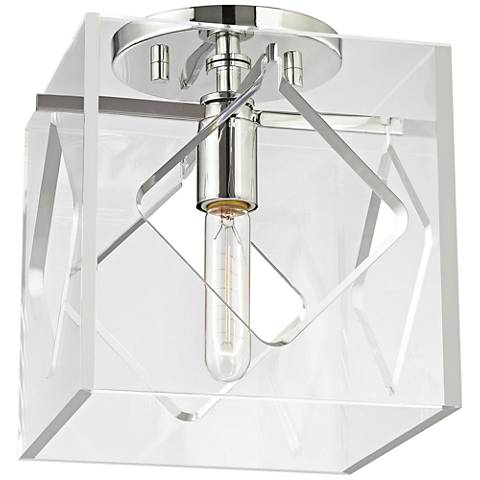 Check and check! We are going with the Hudson Valley Lighting Travis 9″ Wide Polished Nickel Ceiling Light, sourced via Lamps Plus. The square lucite shade with diamond cutouts is so unique, but visually it is light. It is distinctive enough to hold down the fort in this hallway, but will happily play a very competent second fiddle to the starburst fixture. I suspect this, too, will throw some shade (on the walls and ceiling, silly!), but I'm having a harder time visualizing what the pattern would look like, since the light might refract differently off the edges of the lucite. It will be such a fun surprise to see!
Backing up a bit to that 'wow' element I referred to…I reached out to my go-to local rug supplier to help us find the perfect runner for this hallway. They did show me a drop-dead gorgeous Moroccan rug that was perfect in every way, except for one.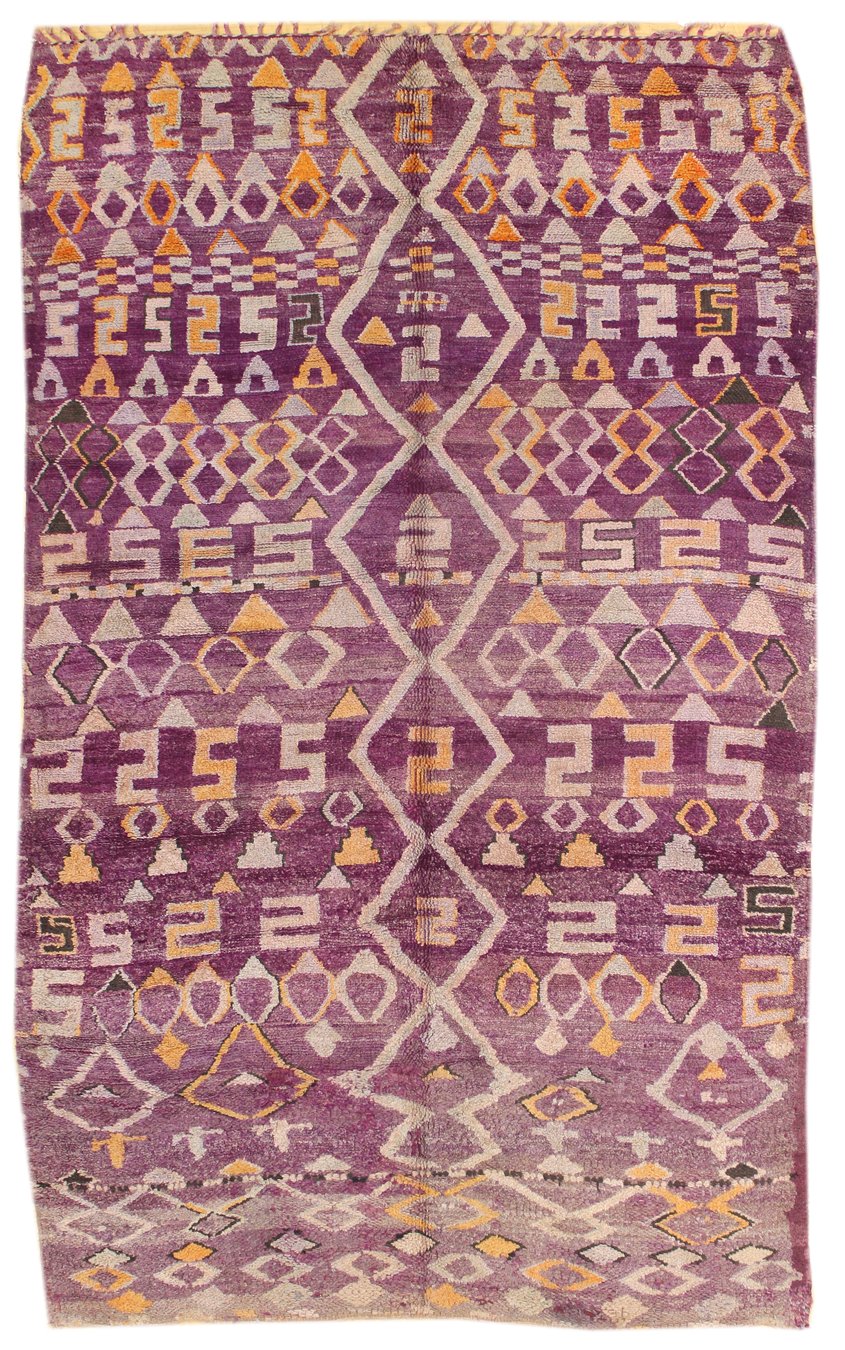 It isn't a runner at all. OMG it is spectacular, though! What did we do? Well, one good sacrilegious move (i.e. putting the bed in front of a window) deserves another…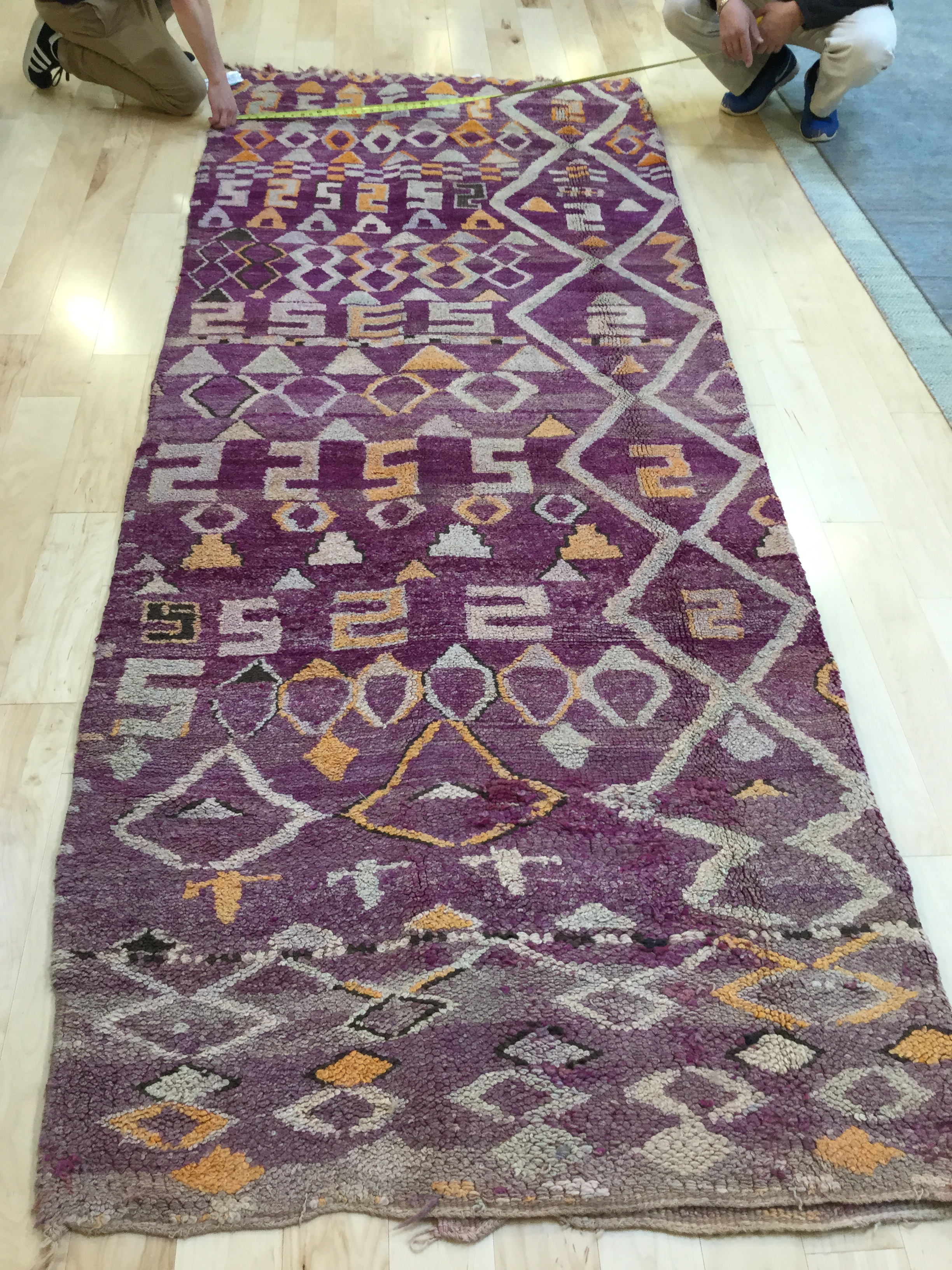 Yes, we are cutting down the rug. Don't hate me! It was my client's great idea to run the diamond pattern off-center. I think I like it even more this way. And it's a nice little bonus that the diamonds in the rug will riff nicely off the light fixtures. The 'surgery' gets underway this week. It will be WOW!
I'm headed to High Point market Friday through Monday, so I'll be trying to get as much done as possible today and tomorrow. I hope I will be sweating a little bit less by then. (Probably not, but it's a nice thought!). I also hope the other participants are faring well and making great progress on their transformations. Won't you check them out? And don't forget to come back next week to see how the Bold Serene Bedroom is coming along!
Apartment 34 | Beginning in the Middle | Coco & Jack | The English Room | The Gold Hive
Gray Malin | Jenna Sue Design | Jojotastic | Kelly Rogers Int. | Linda Holt | Marcus Design
Michelle Gage | Natasha Habermann | The Painted House | Rambling Renovators
Sacramento Street | Shannon Claire | Sketch 42 | Stephanie Kraus | Style Me Pretty Living
Media Partner House Beautiful | TM by ORC
Note: Fabricut / Stroheim, Bellacor, and Lamps Plus are among the generous sponsors we are delighted to collaborate with in the Spring 2018 One Room Challenge!