Welcome to Week 4! It's the home stretch. I was at High Point Market for a few days during this week, but work continued on Project Vestibule nevertheless. If you're new and would like to catch up, please do (and welcome!).
While I was away, my painter tackled my front door. It needed a little color boost, as well as a gloss infusion! I tried out Benjamin Moore's relatively new Grand Entrance paint, which is a product specifically made for doors and trim where that perfect finish is needed the most. All I can say is – WOW. What a difference. I've never had a high gloss door before, and I was a little worried that it would show every little flaw in my big old 120-year-old chunk of wood, but it looks SO good. I'll share a pic next week. The color I selected was Colonial Verdigris, from the also relatively new Williamsburg collection (I'm a bit obsessed with all things Williamsburg-licensed…probably another blog post to come on that).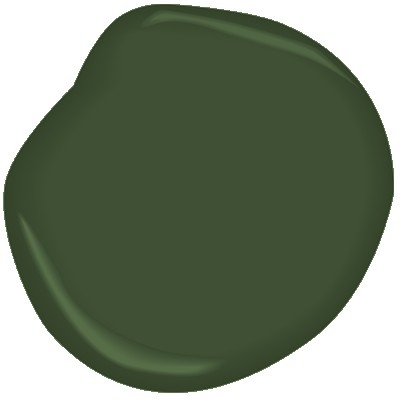 Actually, the door was already green. However, it was too dark, and too flat: In the shadow of the second floor porch with no direct sunlight, it looked black from the street. In fact, I lived in my house for over a month before I realized my front door wasn't black. Well, there's no mistaking it now. It's green!
I picked up my custom bench yesterday afternoon. My workroom called to let me know it was ready, and I just had to pick it up right away!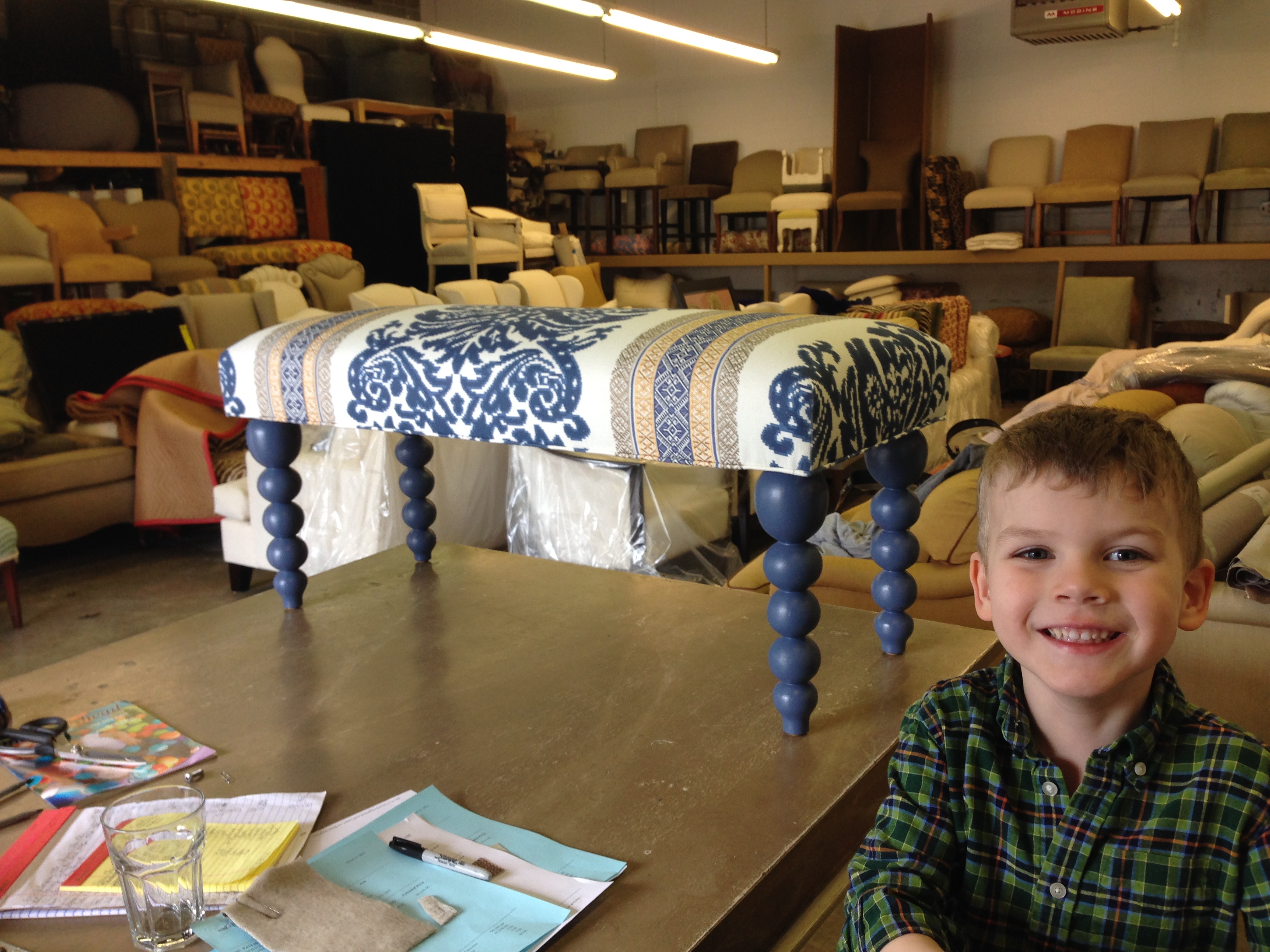 My two trusty assistants came with me (the other was "helping" me take this picture). Until I stain treat this bad boy, this is as close as Quinlan's going to get to the bench. It is currently wrapped in plastic, fitting oh-so-perfectly in its designated place in the vestibule! Believe it or not, it involved some serious math to figure out the pattern placement on the bench. This was one weird fabric – those embroidered stripes do not look like that coming off the bolt. This is the full repeat.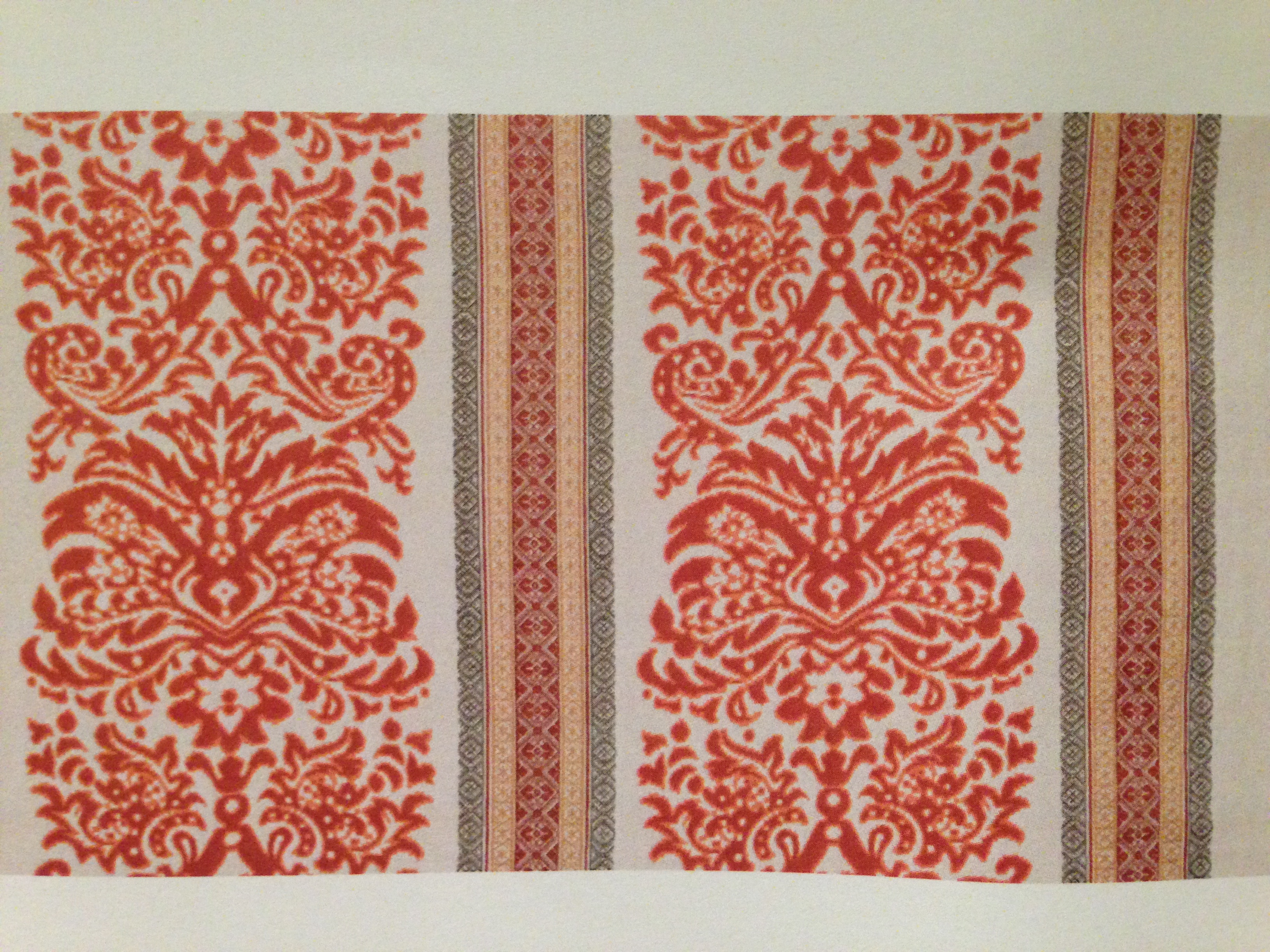 Anyway, it's done, it's beautiful and I love it!
Another amazing thing happened yesterday. I received a call from a white glove delivery service, and my Oomph console table is ready to be delivered…TODAY! I pleaded with them when I placed my order, and they came through for me – despite this being one of their two busiest times of the year (also related to High Point Market). Thank you, Oomph!! To recap: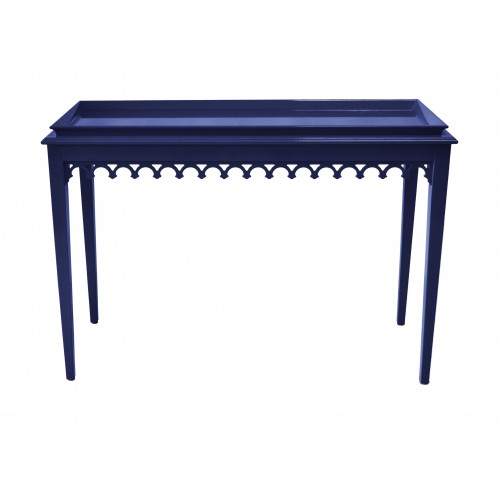 [Don't mind me…just doing my happy dance… 🙂 ]
Let's see, what else? Oh, there's something I have to tell you. Another confession! For me, this is actually a 4-week challenge.
You see, I decided to throw my hat into the ring just a couple of days before the Week 1 kickoff. Pretty soon thereafter, I realized that I would not be able to really photograph my vestibule myself, as it is very dark and very small. I simply don't have the skills or equipment to do any justice to what will (hopefully – I'll let you be the judge!) be a very cool and hardworking little space. So I called my photographer, Eric Roth, and we backed out from the Week 6 reveal date, and squeezed me into his jam-packed schedule…on MONDAY. Yes, THIS MONDAY! I have to pick up an accessory or two over the weekend, but fortunately, other than that, now that I know the table is coming, it looks like I'll actually be ready for the shoot with a finished room!
My Week 5 post will be a little sneak peek behind the scenes of the vestibule photo shoot. And then, of course, Week 6 brings the big reveal of Project Vestibule.
There is really nothing like the One Room Challenge to light a fire under you, and to make you actually get stuff done in your own home. As I've taken on more and more client work, my own projects have taken a back seat. This cobbler's kids do have halfway decent shoes already, but now our guests and visitors will have a place to sit down and take theirs off. And I won't have to feel embarrassed to welcome people through the front door anymore!
So a big THANK YOU to Linda at Calling it Home for hosting this wonderful linking event, as well as the many other bloggers participating, who inspire me to keep going!