Welcome to Week 5! Today is a big day in my One Room Challenge journey this season. In a way, it's the last! Let me explain…and share my Week 1, 2, 3, and 4 posts, if you would like to see.
Since I'm working on a girls' bedroom in the home of a client (#KRIProjectSisterAct), I've tried to minimize disruption by having a 'big bang' install day like I do for most of my client projects. Everything we've ordered will be brought into the room, set up, and fully styled today (not to mention, all of the old stuff that's not staying gets moved out). Thankfully, I have a great receiver who will send a crew of two hard-working guys to do the heavy lifting. Don't get me wrong – it's an exhausting day for me, too, but my hard work largely begins after the burly people leave. And it really does need to all be done today, because we'll be back for our photo shoot tomorrow morning! I've never done this in such rapid succession before…what could possibly go wrong??
This isn't to say nothing has happened in the girls' bedroom yet. The room has been repainted, ceiling light fixture swapped, and the Osborne & Little Benvarden wallpaper has been hung. I got some ah-mazing progress shots from my client yesterday, post lighting install and wallpaper going up!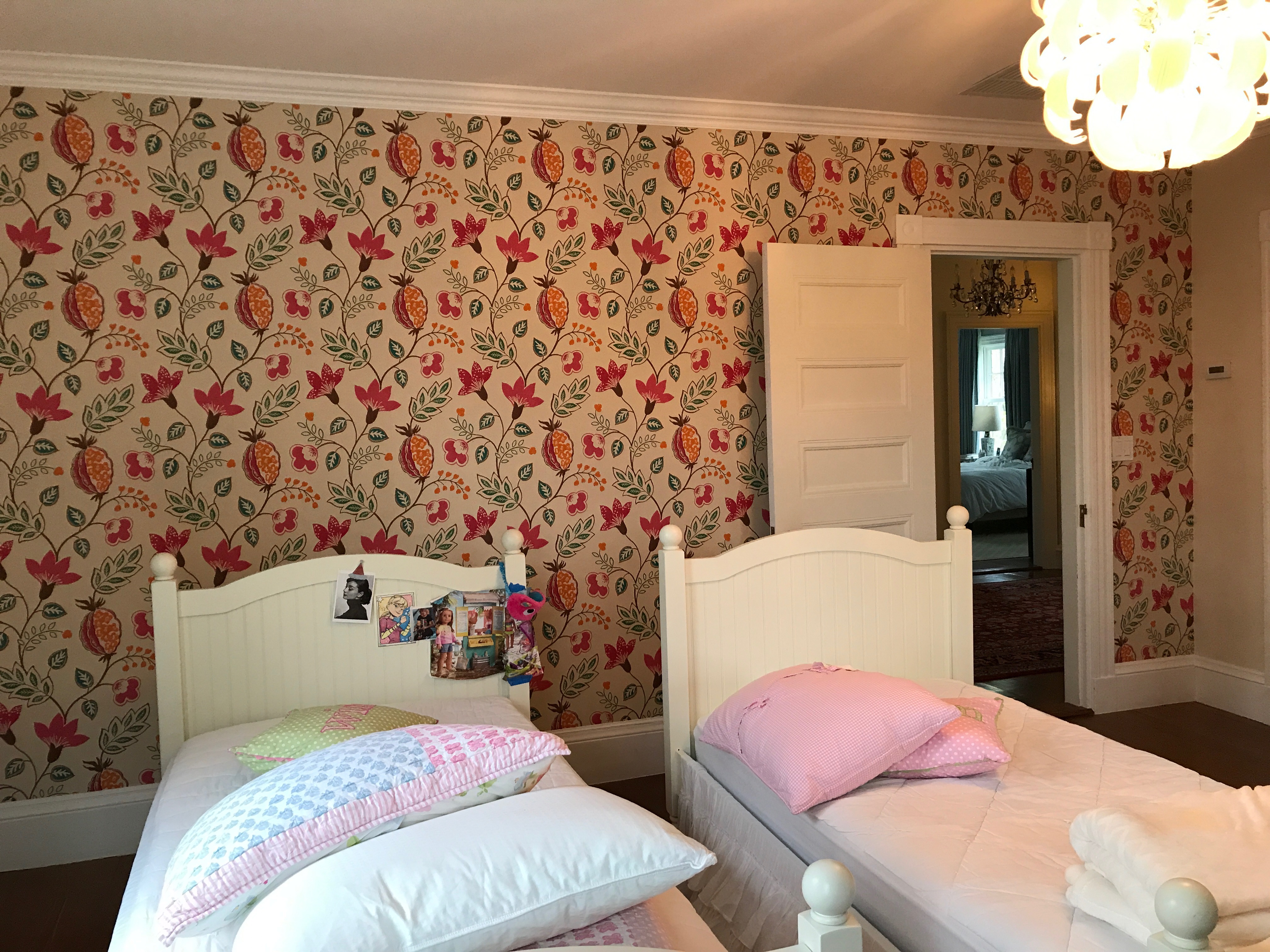 I am so pleased with how it looks! And I'm really glad we were able to create this focal wall, instead of papering the ceiling. The climbing vine pattern makes so much more sense going up the wall! These beds are the ones coming out, and being replaced with these Jenny Lind beds from Land of Nod: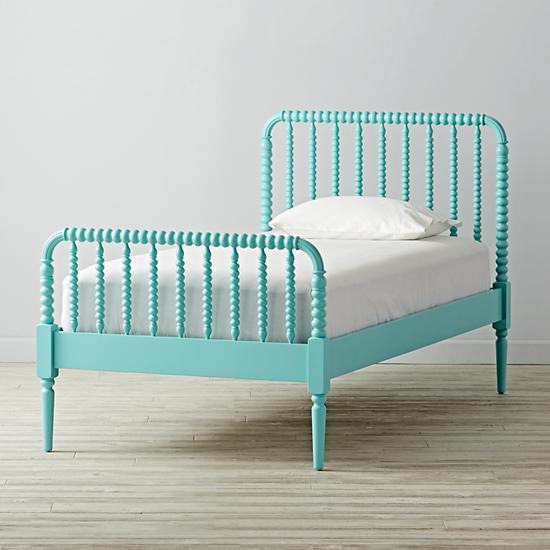 And lets take a look at the new light fixture, shall we?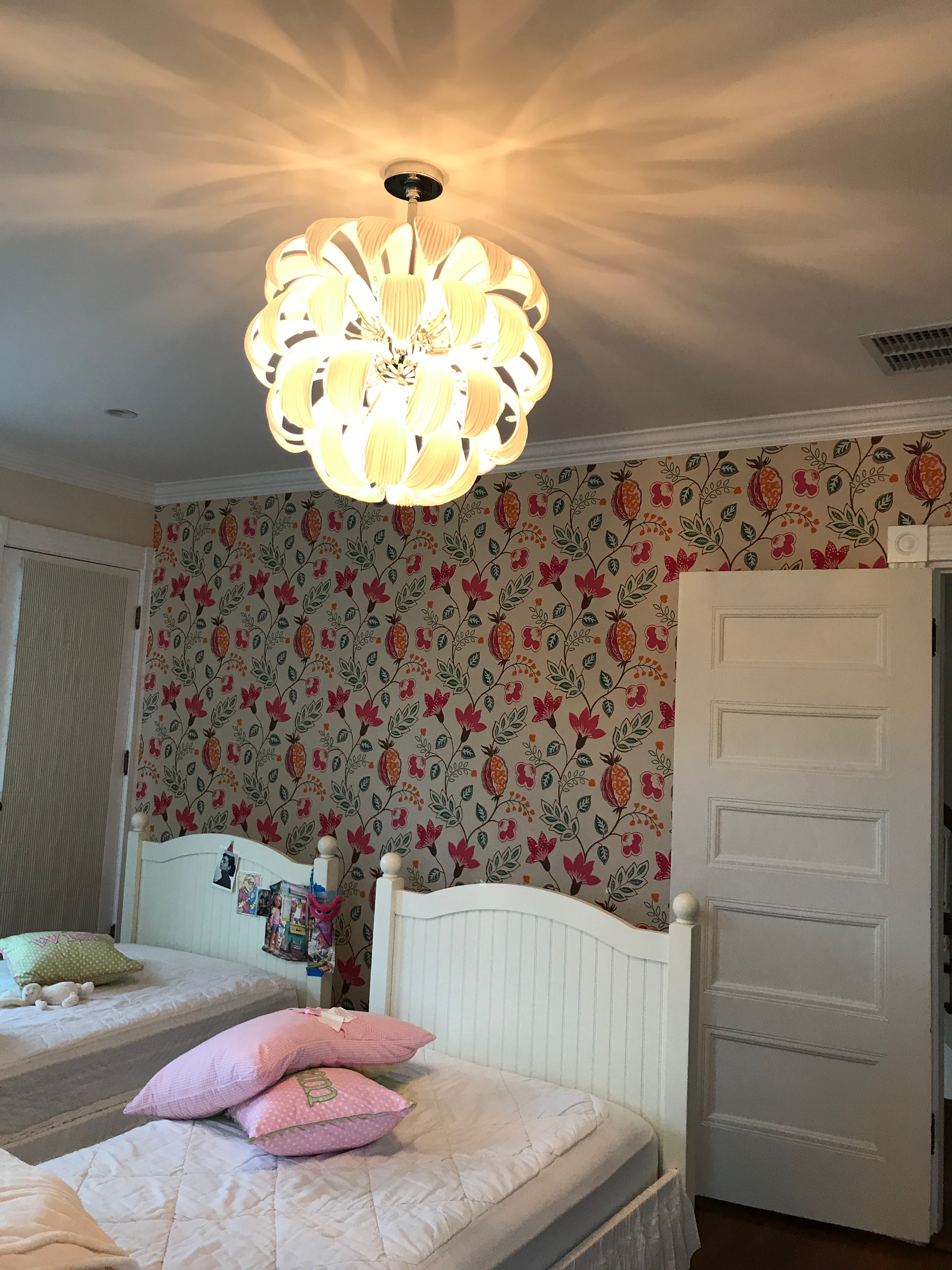 It looks SO good illuminated (even in the overexposed iPhone pic!), but my favorite part might be the radiating pattern of light and shadow it makes on the ceiling. I decided to keep the ceiling white (which I rarely do by choice these days), because I thought that would show the flowery white glass pendant in its best light. It's like art for the ceiling.
Speaking of artwork…
Usually I like to bring in artwork, in particular, in the days and weeks after the furniture and lighting comes in, but there's no time for that when you're One-Room-Challenging in someone else's house! And boy, do I have a lot of artwork. Some original from my local art consultants, some HomeGoods, Target, and the like. I'm pretty organic about this part of the process, and I try things out in different areas and test out different arrangements and combinations to see what works best (as opposed to furnishings and space planning, which is very methodical and precise). This requires bringing in way more than I'll ever use, and returning those things I don't. I have a feeling these decisions are going to be tough – there are a lot of pieces I really love, too many! I'm a little anxious as I'm planning to create a gallery wall above the existing dresser – I will surely be documenting this process on Instagram Stories. Since I'll be by myself, I will need some second and third opinions to help me decide!
I can't wait for my little/big girl client to see her new room! Oh, and to show it to fans of the ORC next week in our big reveal, too!
I also can't wait to see how the featured bloggers and my fellow ORC guest participants are holding up in this penultimate week, and for all of the amazing reveals next Wednesday/Thursday.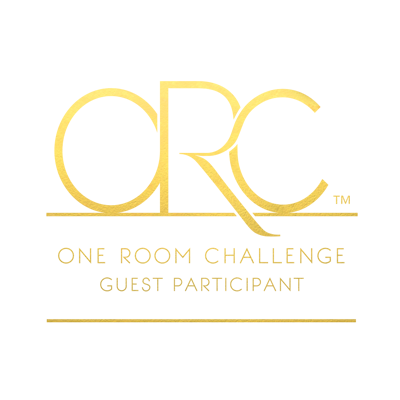 Annie Selke (parent company of Pine Cone Hill) and Osborne & Little have provided discounted and/or free product in support of this One Room Challenge project.