You've heard it before – "lighting is the jewelry of the room." Well, maybe you haven't heard it before. But you have now! I love including statement light fixtures in a space, be it a funky table lamp or a sparkly chandelier. But sometimes, the need is far more functional than decorative. And sometimes, the space to include much-needed task lighting is scarce. What to do?
I decided to write this post because it occurred to me that there is a floor lamp I use all the time for just this purpose – to put a light where one is needed, but where it will occupy virtually no floor space. No side table required. No glass, no ceramic, nothing dangerous for the little ones that may be toddling around your house.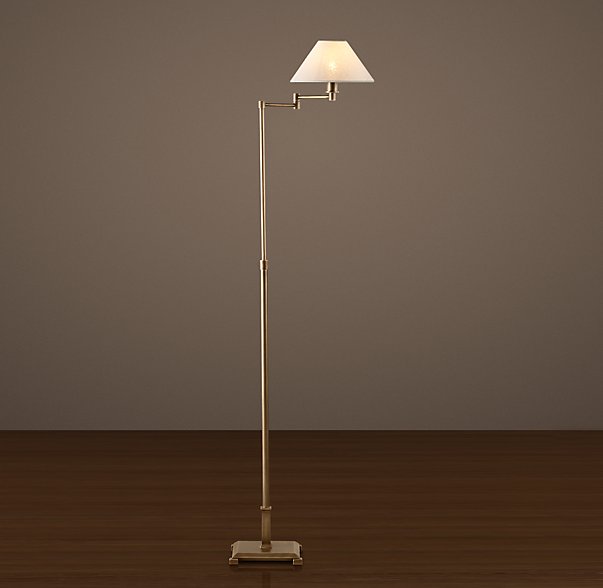 It is the Petite Candlestick Swing-Arm Floor Lamp from Restoration Hardware. The height is adjustable, the shade can swing where you need the light most, and, best of all, it can basically disappear into the landscape of your room, if you want it to. After all, not all lighting can be statement lighting or you'd be looking at a jumbled, unfocused mess! It comes in four different finishes (including the pictured Vintage Brass), and four shade fabric colors to blend with your décor. OR, you could make a tiny statement, if you wanted, with the brass and a black linen shade!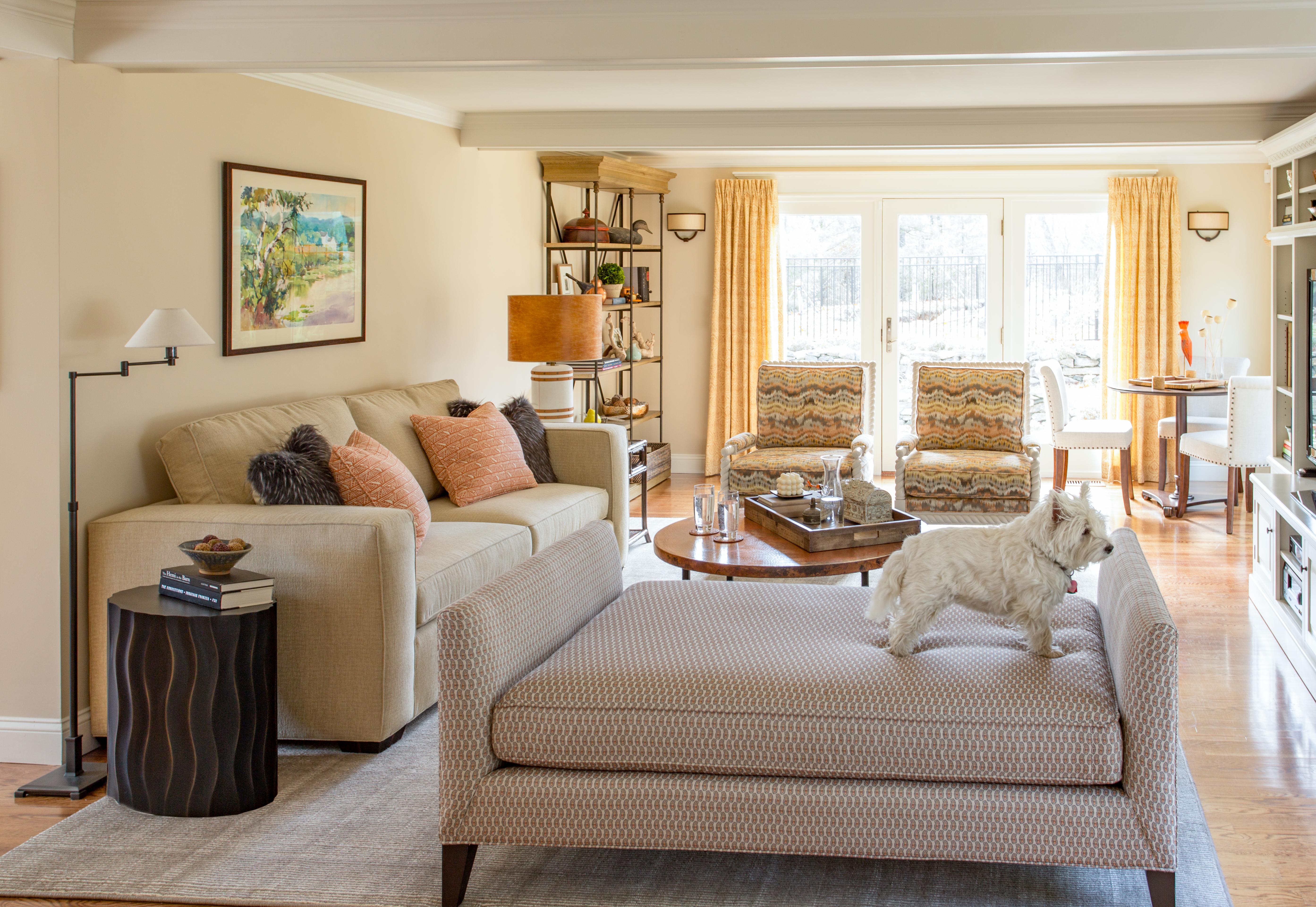 Photo by Eric Roth
Here it is with a bronze finish, in a client's family room I decorated last year. Although you see it here alongside a sofa against a wall, this lamp also floats beautifully when you can run the cord under furniture or a rug. When we had to make a last-minute change to our floor plan (after all of the furniture had been ordered based on another layout!), this lamp totally saved us. While it sticks out a little bit into the opening to their kitchen dining space, it is totally unobtrusive – yet supremely functional.
Part of the challenge in finding these pieces is that most of us (myself included) shop for lighting online, and the scale of these lamps is often lost in a white-backgrounded product image, outside the context of a furnished room. So you may not even notice them when you are scrolling through the myriad floor lamp options. Pay special attention to those dimensions while browsing!
I happen to think it's awfully hard to find a great-looking floor lamp of any size, period. Be on the lookout for a round-up of fabulous floor lamps later this week!