If you've gone clothes shopping lately, no doubt you've noticed the plethora of plaids, the tons of tartans, the buffalo checks by the bucketful, hanging on the racks this fall season. This trend is rapidly propagating into the home decor realm, as well (you've seen the adorable new Target commercial with Emily Henderson, no?).
Trendy or no, I think plaid patterns have staying power. And I can't get enough of them – I seem to be using them in nearly all of my client projects these days, as well as in my own home.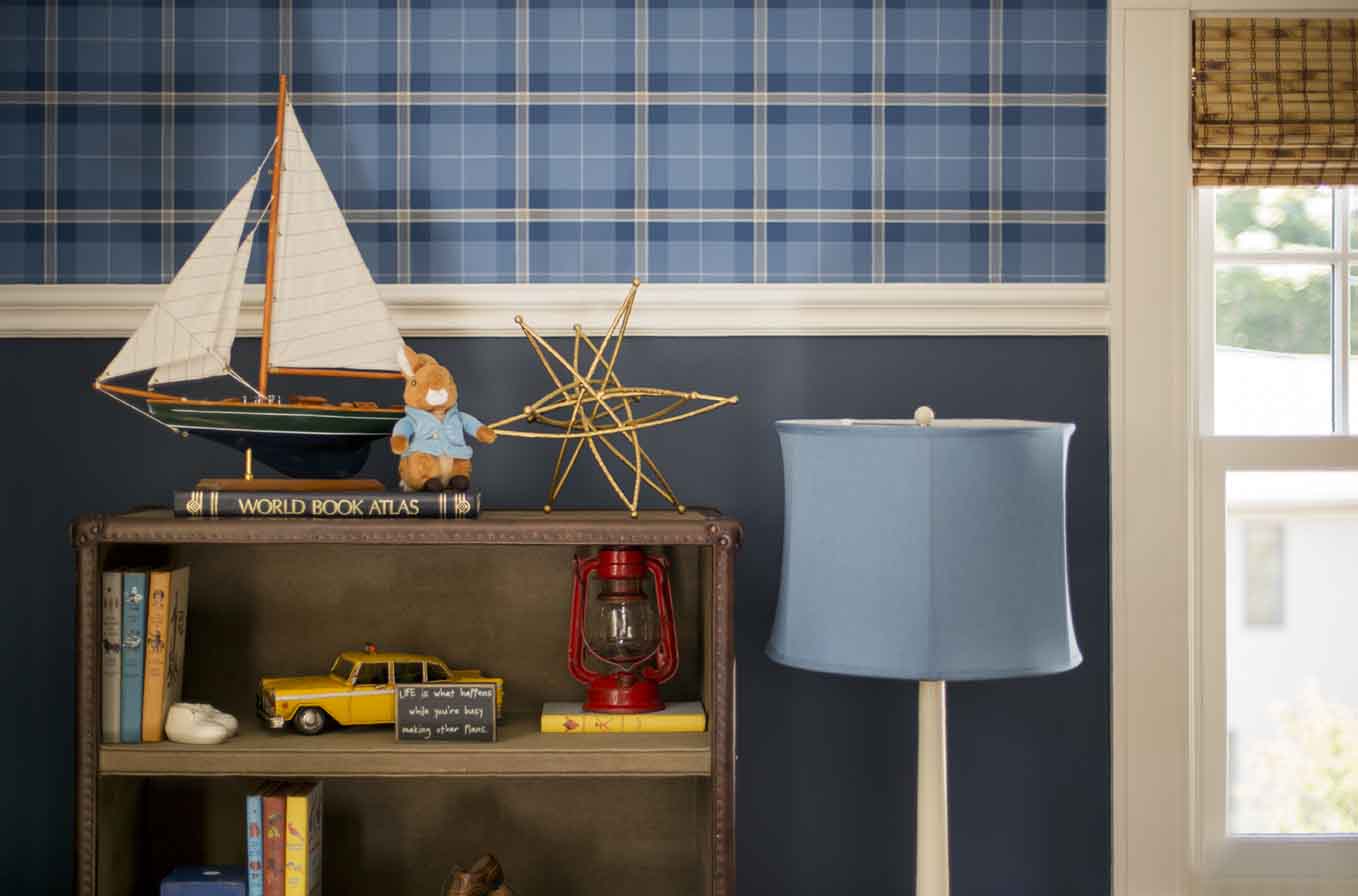 Eric Roth Photography
When I decorated my son's nursery last year, I used Thibaut's Winslow Plaid wallpaper above a high chair rail I had installed. It's such a classic, timeless pattern that oozes Americana.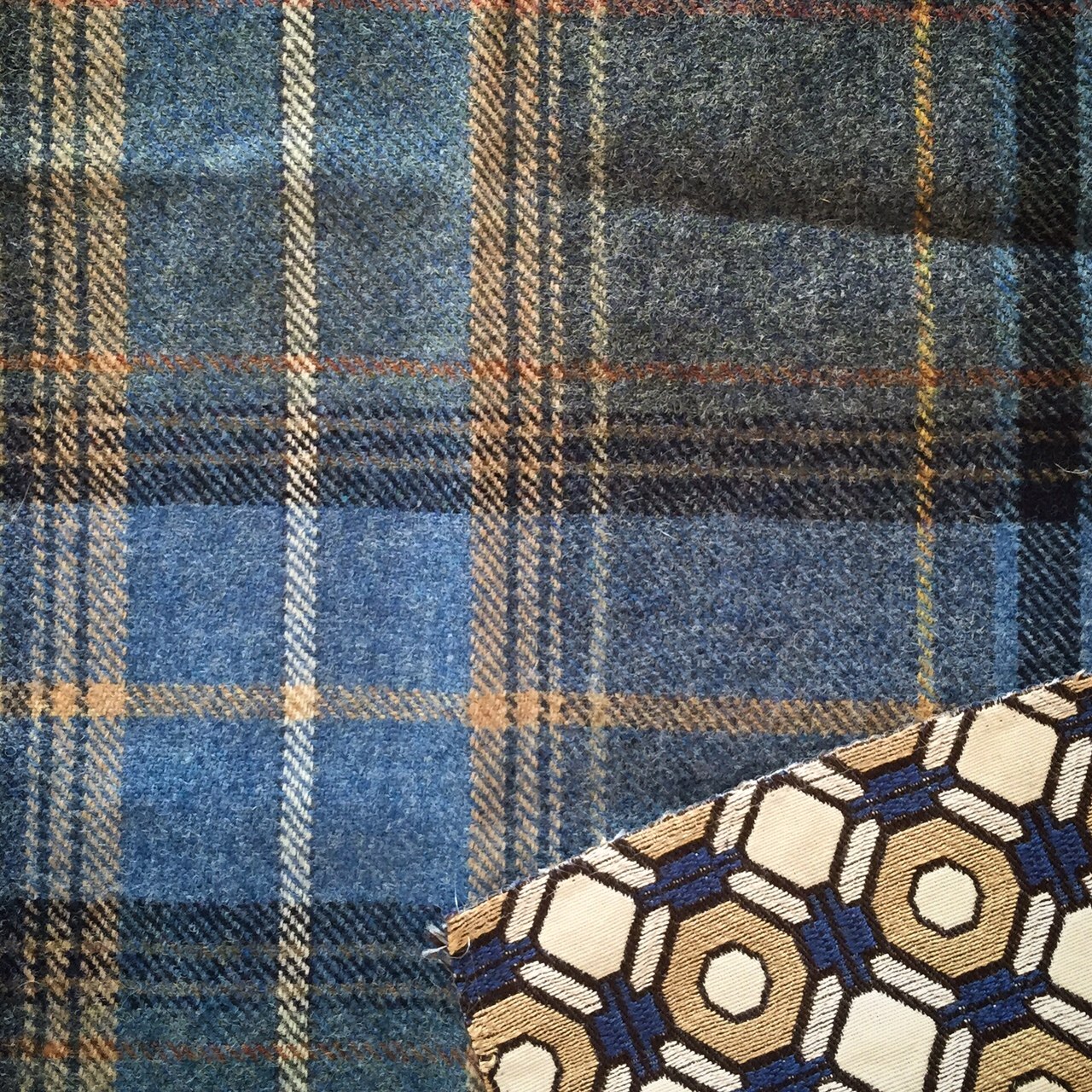 I've also got wool plaid window treatments in the works for my husband's "Manbrary." It truly did not occur to me that I was repeating the plaid theme from the baby's room. But it was intentional to invoke that same color palette, which weaves the different rooms of my home together.
I love how plaid can be structured and masculine, or soft and romantic, or playful and cheery – and, often, somewhere in-between. My favorite plaids of the moment are those rendered in wool – what could be cozier while the temperatures outside (and in!) are plummeting?
I put together a round-up of some of my most favorite plaid fabrics.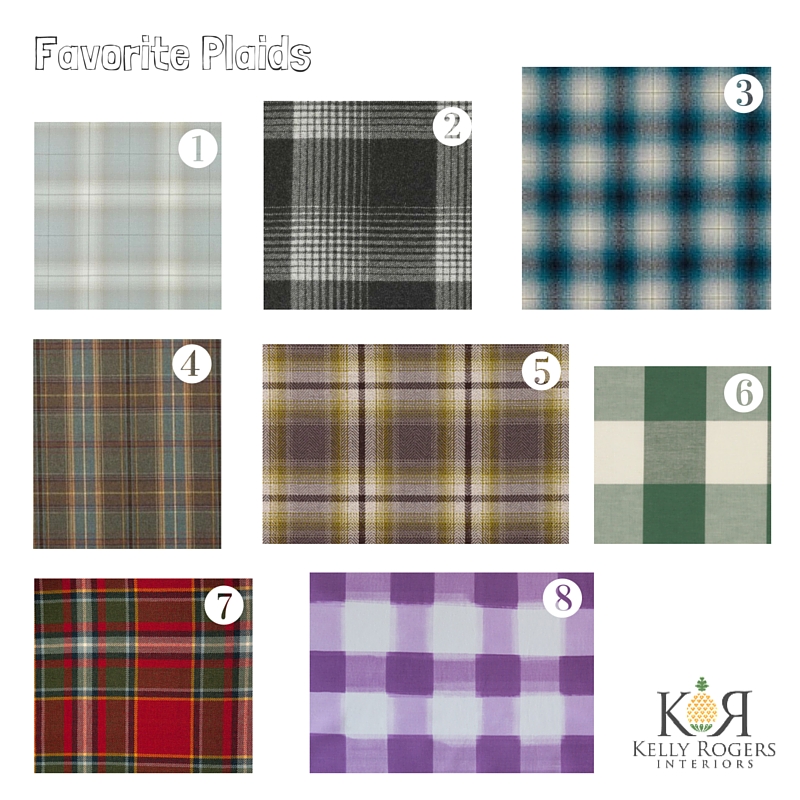 What do you think of this trend? Do you see a plaid fad, or timeless tartans?