On Halloween night, you may think about ghosts, goblins, candy, witches and pumpkins, but I've got my mind on lanterns, knockers, high-gloss paint and coir mats. I really enjoy getting up close and personal with my neighbor's homes while trick-or-treating with my boys – particularly, their front porches. It's like the super bowl of curb appeal.
I did a front door post a few (five!!) years ago, and I still love those doors! This time around, I am taking a much quicker look…at just one door that caught my eye, and seemed particularly on point for today's holiday.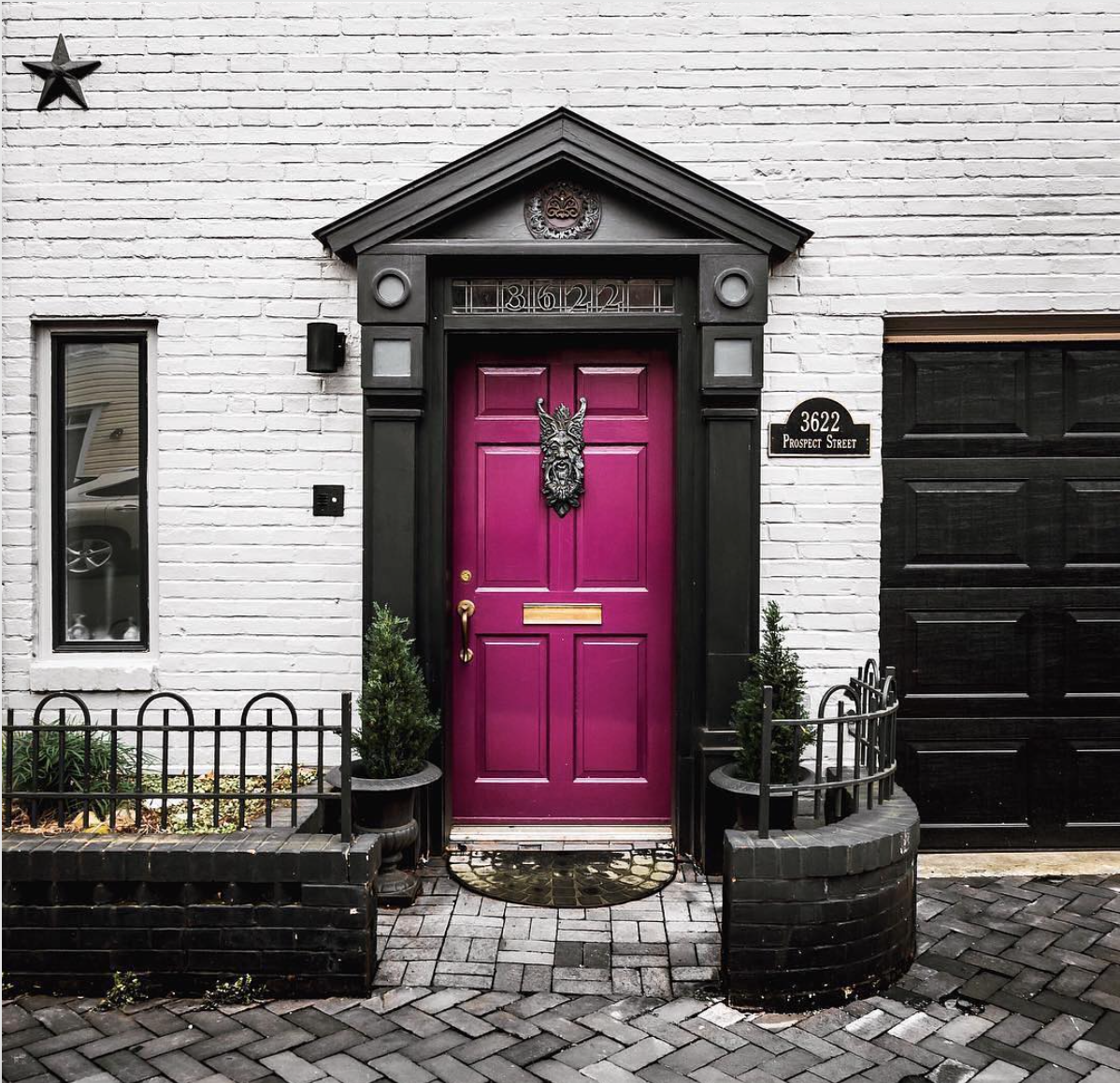 Image via @visitwashingtondc
Sheer spooky sophistication! Just add jack-o-lanterns.
What's coming to my front door today, besides a lot of costumed cuties? A whole lotta cabinets. Like, a truck full. They won't be here till later this afternoon, but I could not be more excited (and, maybe a little bit nervous, too!). Follow along on Instagram as I try to keep up with the install, which will be happening over the next 2-3 weeks.
Happy Halloween!