It is often said of an old and gracious home in need of some TLC that it has "good bones." I think what this usually means is that it has the potential to regain its former glory through extensive renovation and/or expansion.
Well, in our case, our house is in the midst of construction – and it is basically all bones and nothing more! Just a skeleton. Maybe a little skin, too, I suppose. Here are a few pictures of what it currently looks like.
Siding is going up quickly! I love the look of the hip roof – I think it is giving the house a bit of a foursquare/arts and crafts flavor that is definitely going to inspire some of my choices inside (and out).
Where I'll be spending most of my time – future kitchen.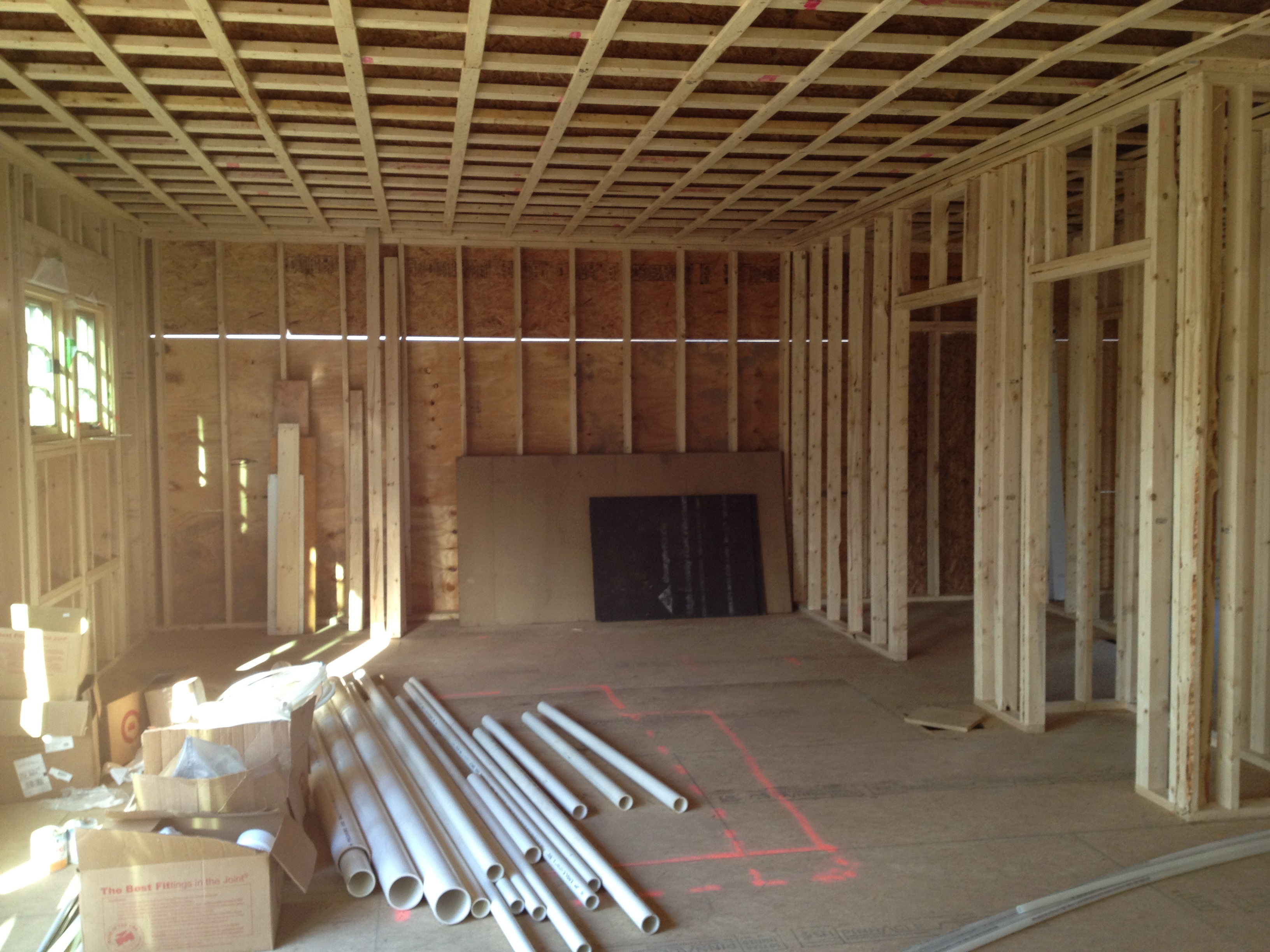 A view from the front door.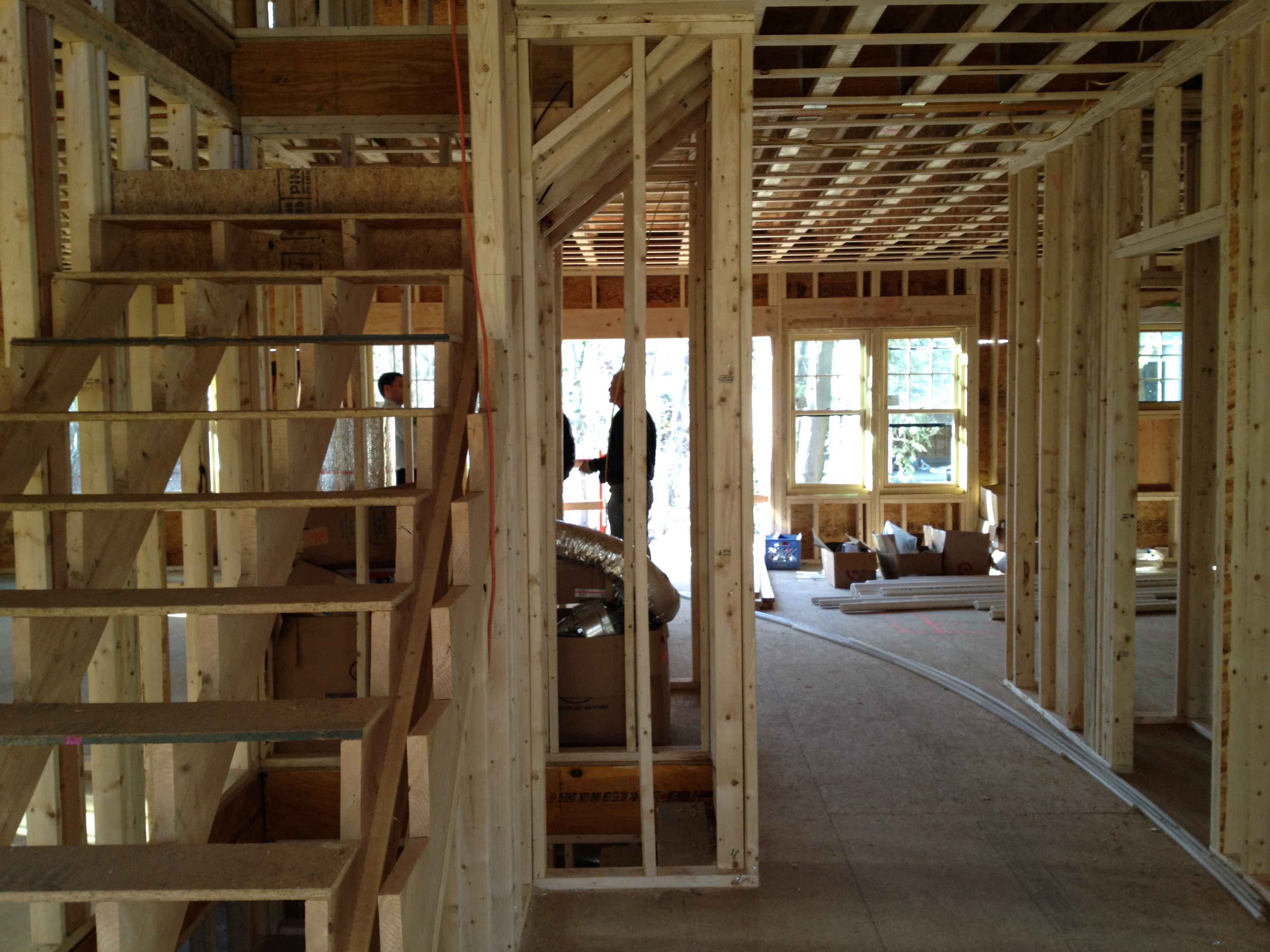 The dining room is octagonal (back wall mirrors the bay windows you see here).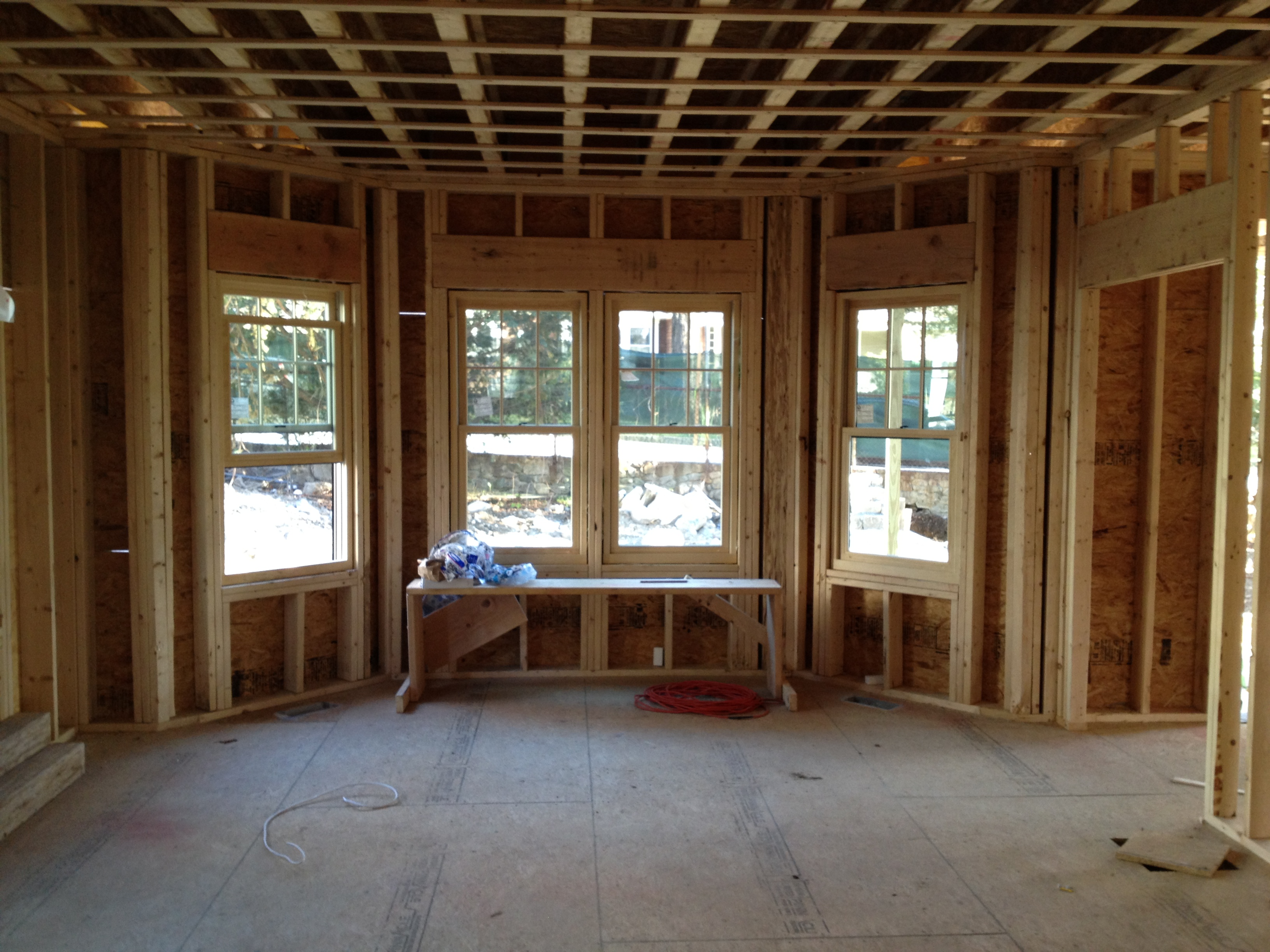 You can see where the fireplace (gas) will go in the living room.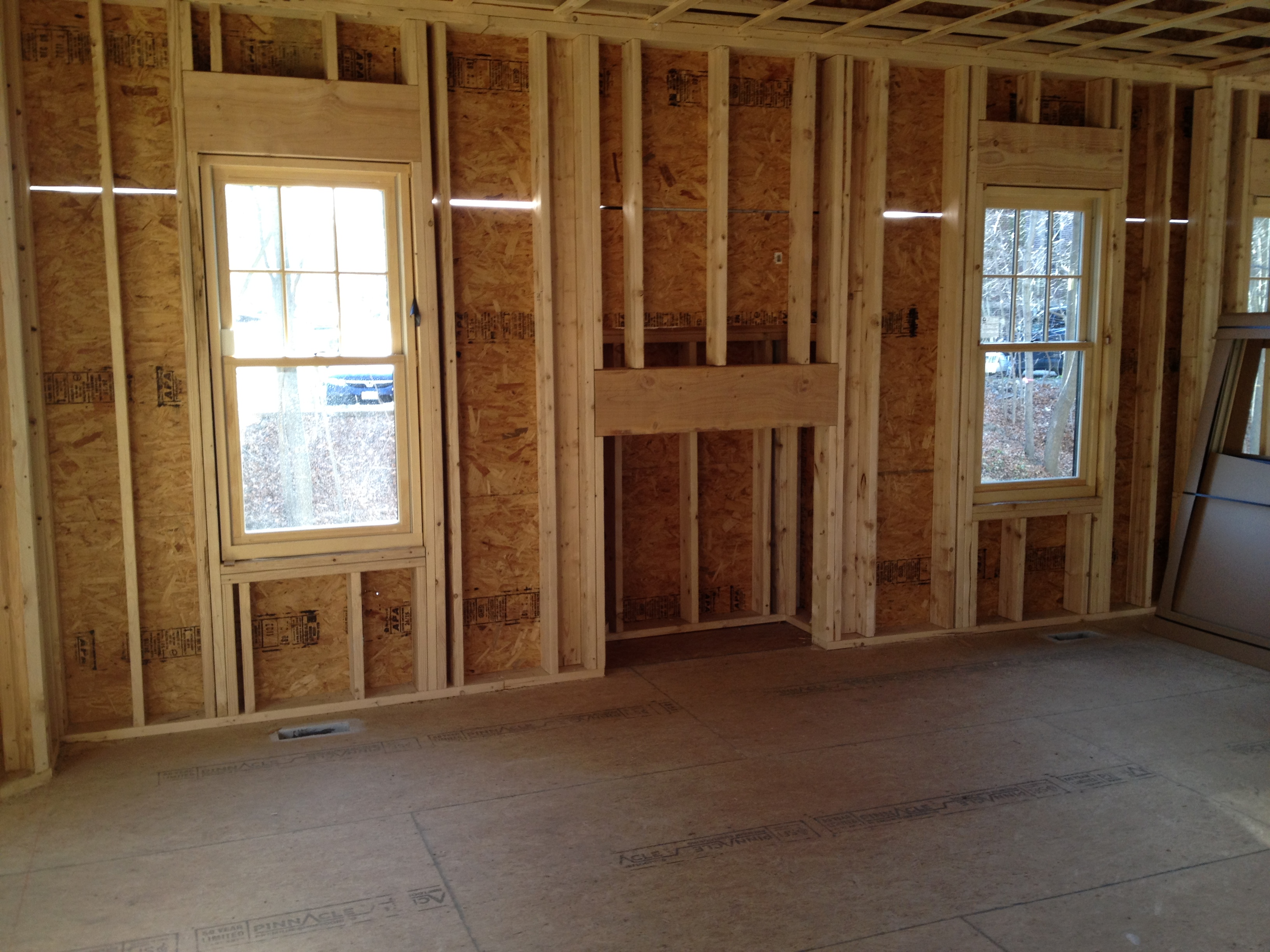 This will be our son's new room. This picture doesn't show it, but the room is HUGE. We only needed three bedrooms on the second floor, so we ended up with a little extra space. We're thinking this will become sleepover central when he is a "big boy"!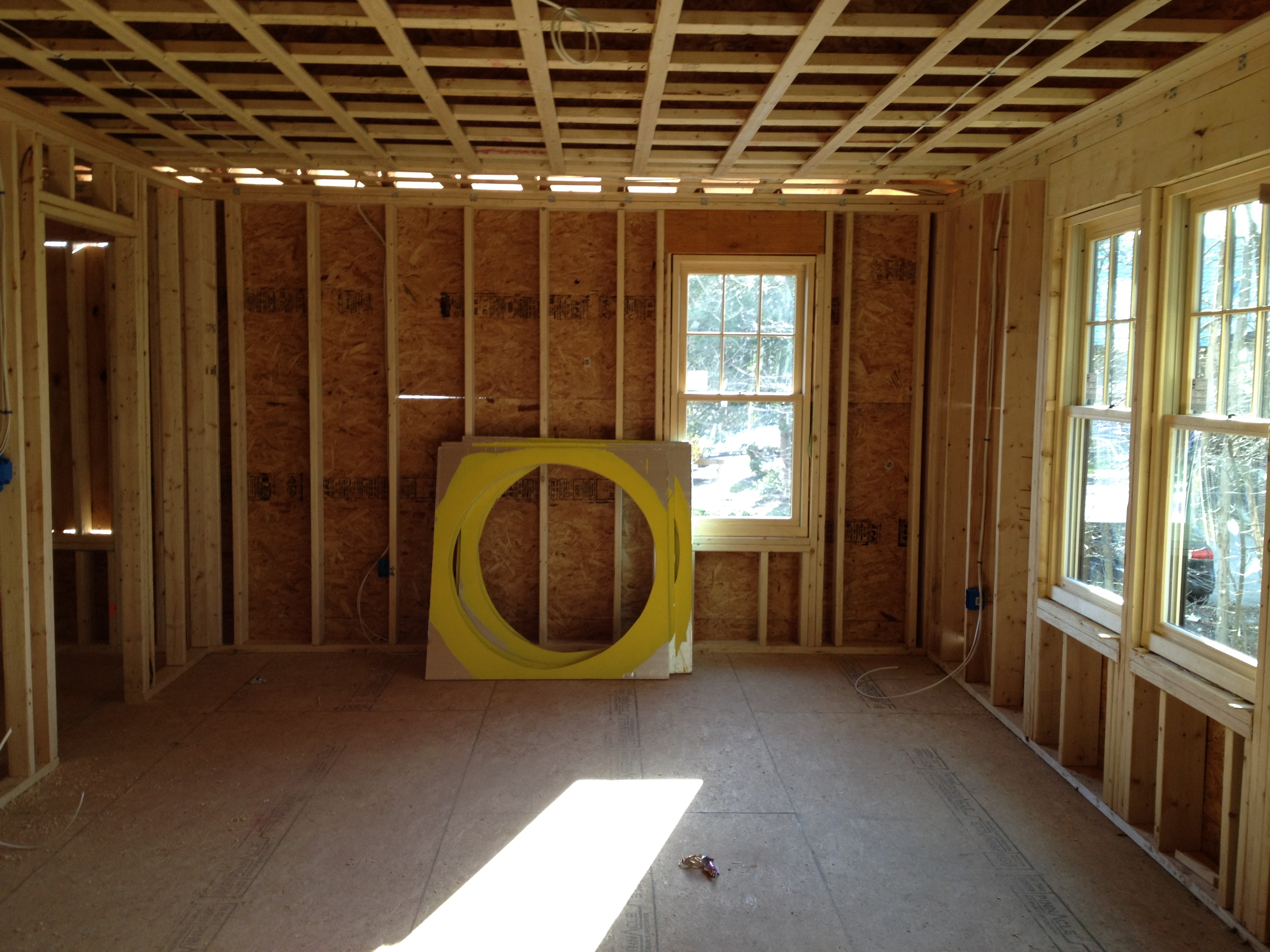 The third floor is going to be a very cool, kind of wacky space, due to the hip roof. The builder is going to leave most of the ceilings vaulted. Check out all of the late afternoon light pouring in through the dormer windows – there's one in the back too, which is part of a guest bedroom.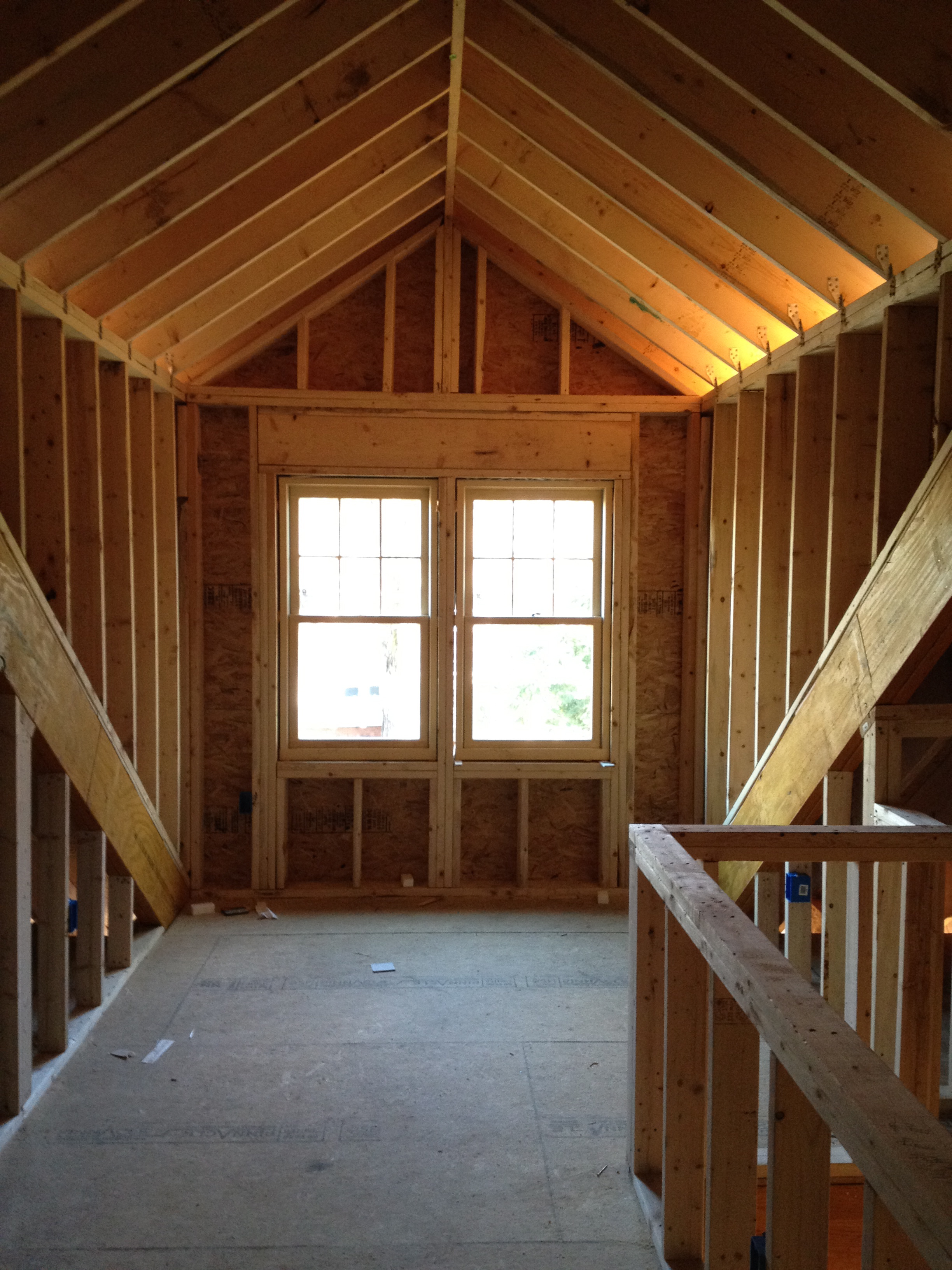 Very soon I'll be working with a kitchen and bath designer to lay out the kitchen, design cabinetry for all of the bathrooms, the laundry room, and the mudroom. Next up is picking…EVERYTHING. Tile, light fixtures, paint colors, appliances, faucets, sinks, trim, mirrors, etc. It's going to be a busy year!