If you have happened upon this blog by way of the Quinlan's Yellow Submarine Nursery feature on Apartment Therapy – welcome! Interiors for Families is my fledgling project embracing the way real people live – specifically, young families. I write regularly on a variety of topics related to interior design and decor. And I tend to err toward function rather than to form, as the spaces we live in need to be, above all, livable. I believe comfort and ease of use are more important than beauty – but I also think you don't have to sacrifice the latter to achieve the former. If you agree, or even if you don't, I hope you'll take a look around, and stop by again in the future to see what's new. You can read a bit more about me here.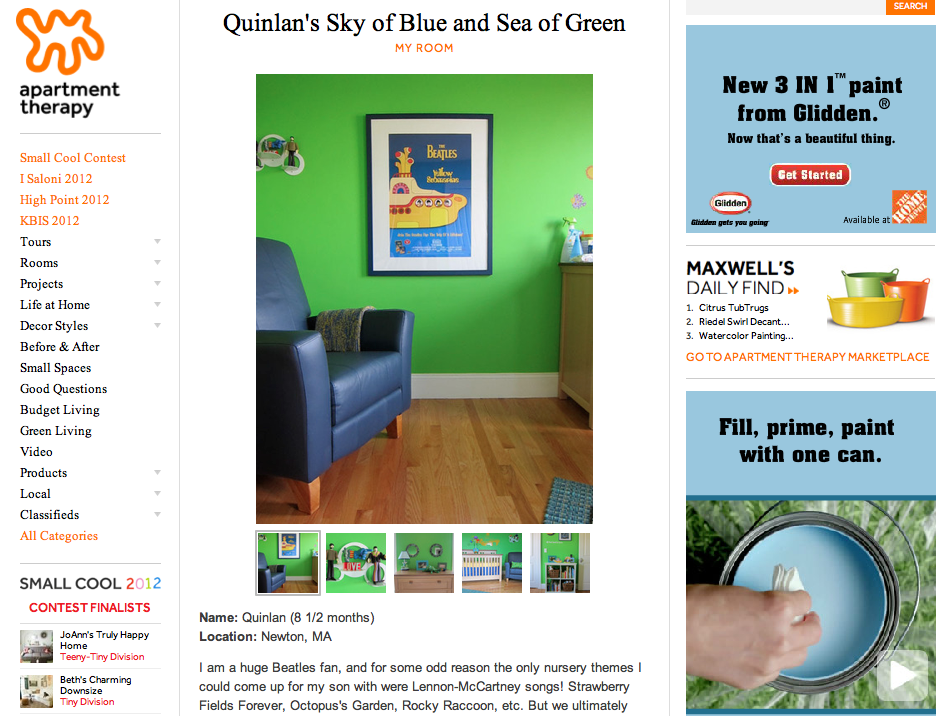 You can check out a different version of the Apartment Therapy tour here on this site – Quinlan's Yellow Submarine Nursery.
If you are into design for babies and children, we do a weekly post in which you may be interested – Nursery Theme Thursday.
Thank you again for checking out Quinlan's Yellow Submarine Nursery, and Interiors For Families! And BIG thanks to Apartment Therapy for the mention.