I visited a client this morning who is in the midst of renovations, and got to see a lot of great progress (and troubleshoot a couple of questionable painting crew "decisions" while there was still time to make right – phew!). We also thought it would be a great time, since everything had been pulled off of shelves and was sitting out in plain view, to start putting things back in a more artful way – starting in the dining room.
My clients are really interesting and well-traveled people, and they have a lot of personal things (many home/handmade) that I knew we could use. Which was a good thing, because my directive did not include any new accessory purchases in this room – we simply used what they already had.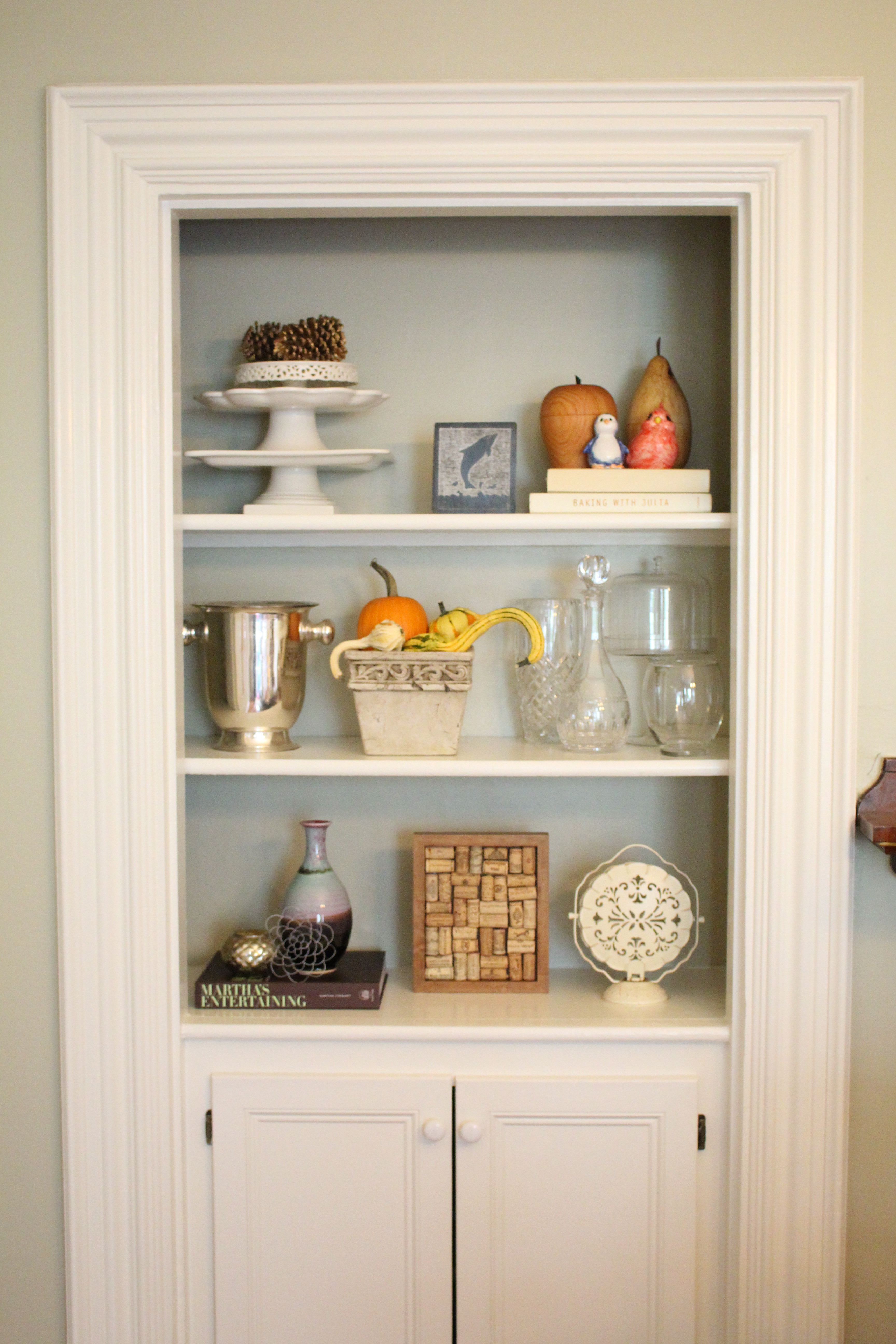 Although it was not my initial intent, I did sort of "fall" into a seasonal look for this original, Victorian-era built-in unit (I'll be here all week). Perhaps the gourds and mini pumpkins were calling out to me – to add a little burst of autumnal color with an otherwise neutral arrangement. I went for texture, warmth and contrast. This is the wonderful thing about using existing wares: they naturally exude the client's personality and help to tell their story in a very meaningful way. And when the next season is upon us, a few quick changes will give a fresh look to enjoy.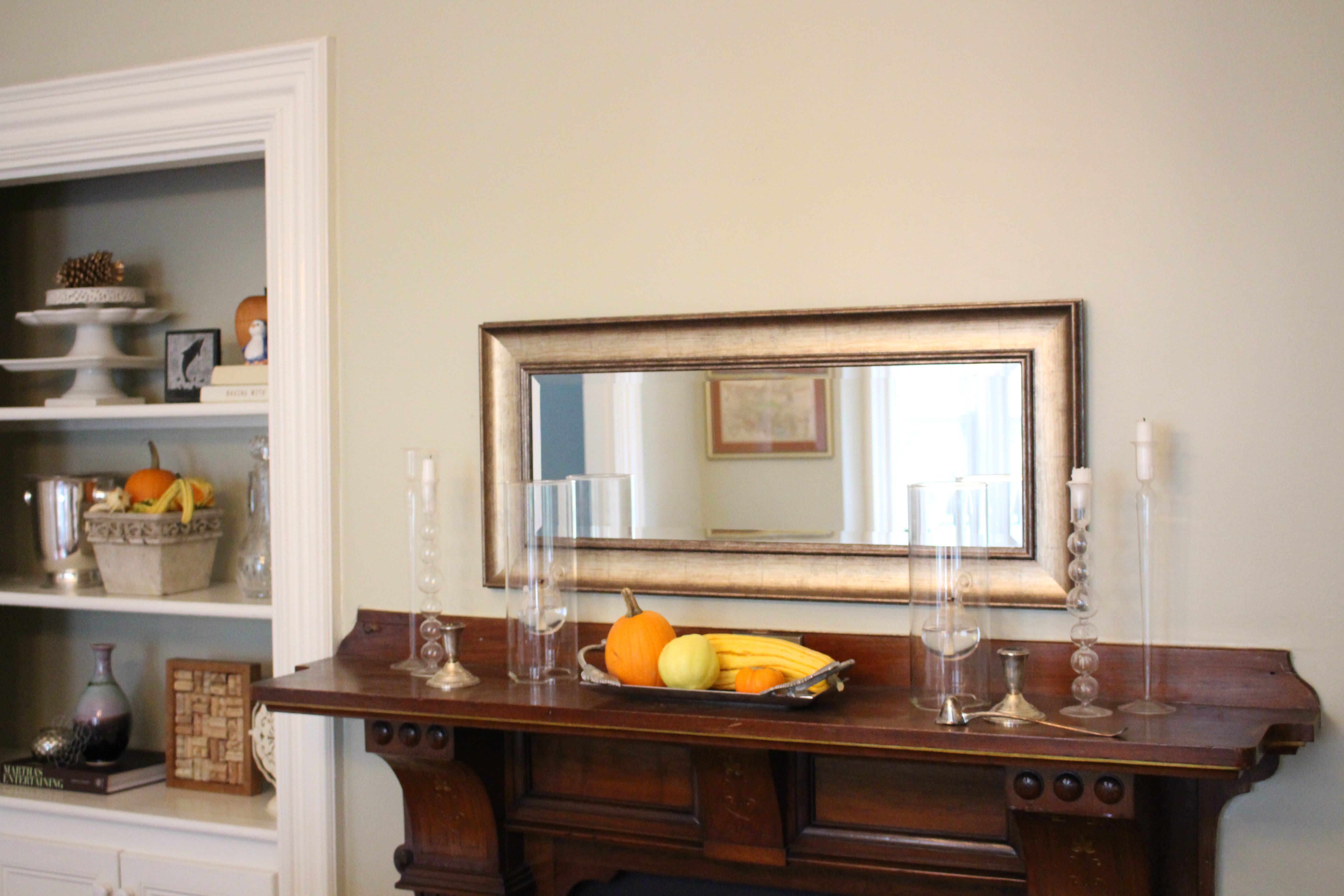 I settled upon a simple, symmetrical treatment for the Eastlake mantel, which doesn't distract too much from the unique woodwork (it is the first one I've seen in this style in my travels). I liked how the clear glass candlesticks and hurricanes reflect off of the mirror at different angles, giving the arrangement a little more depth. And I love how they actually burn candles! We didn't get around to putting new tapers in this morning, but I still think it came out lovely.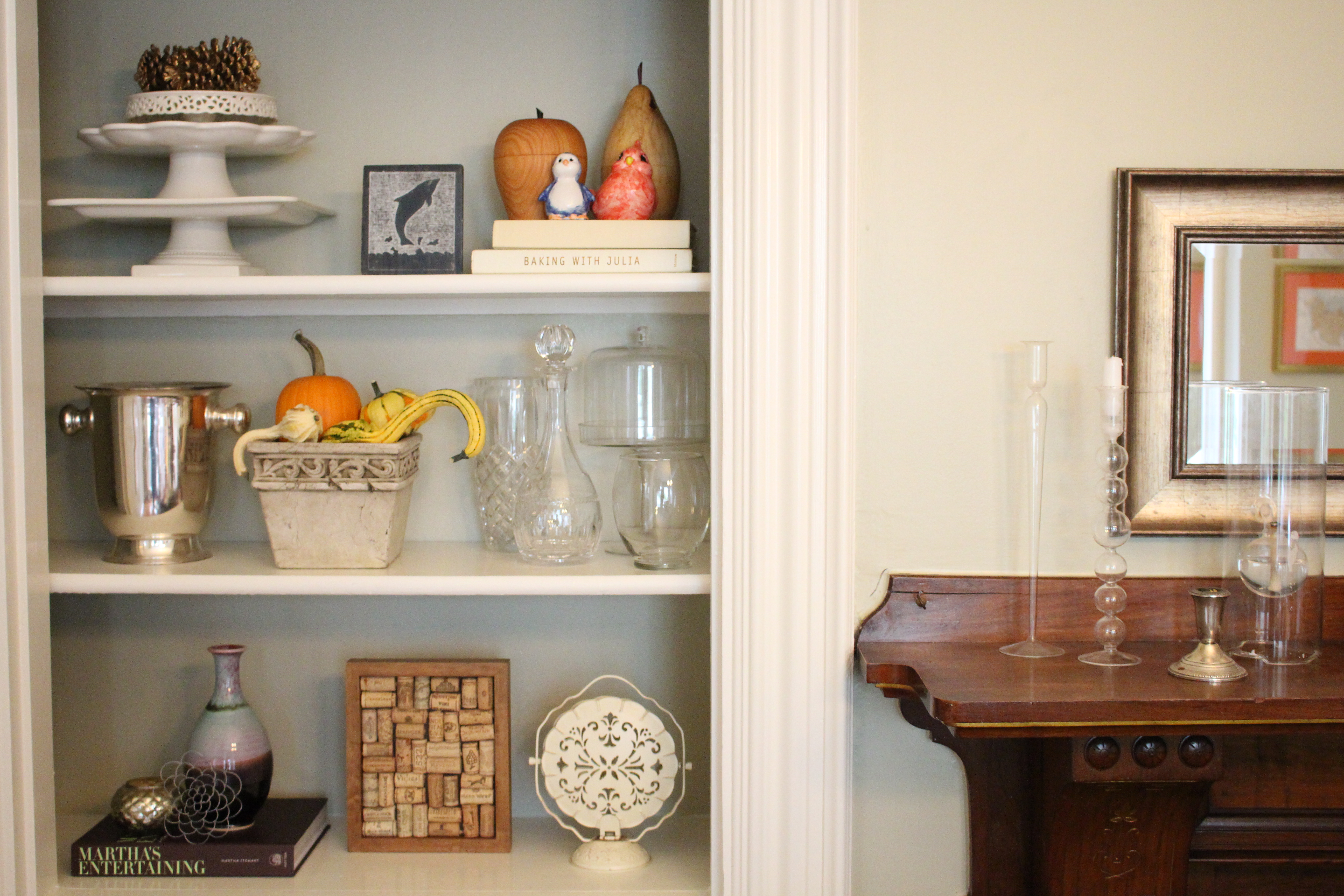 There was something utterly enjoyable, even therapeutic, about starting my day here. Maybe it eased me more into the spirit of fall? Maybe it's because it finally stopped raining (wicked Nor'easter here this week!). In any case, this built-in is more than ready for seasonal entertaining and soon, so, too, will the rest of the house.
All photographs: Kelly Rogers